South Africa show solidarity with captain Faf du Plessis
Published
Nov. 18, 2016 7:26 a.m. ET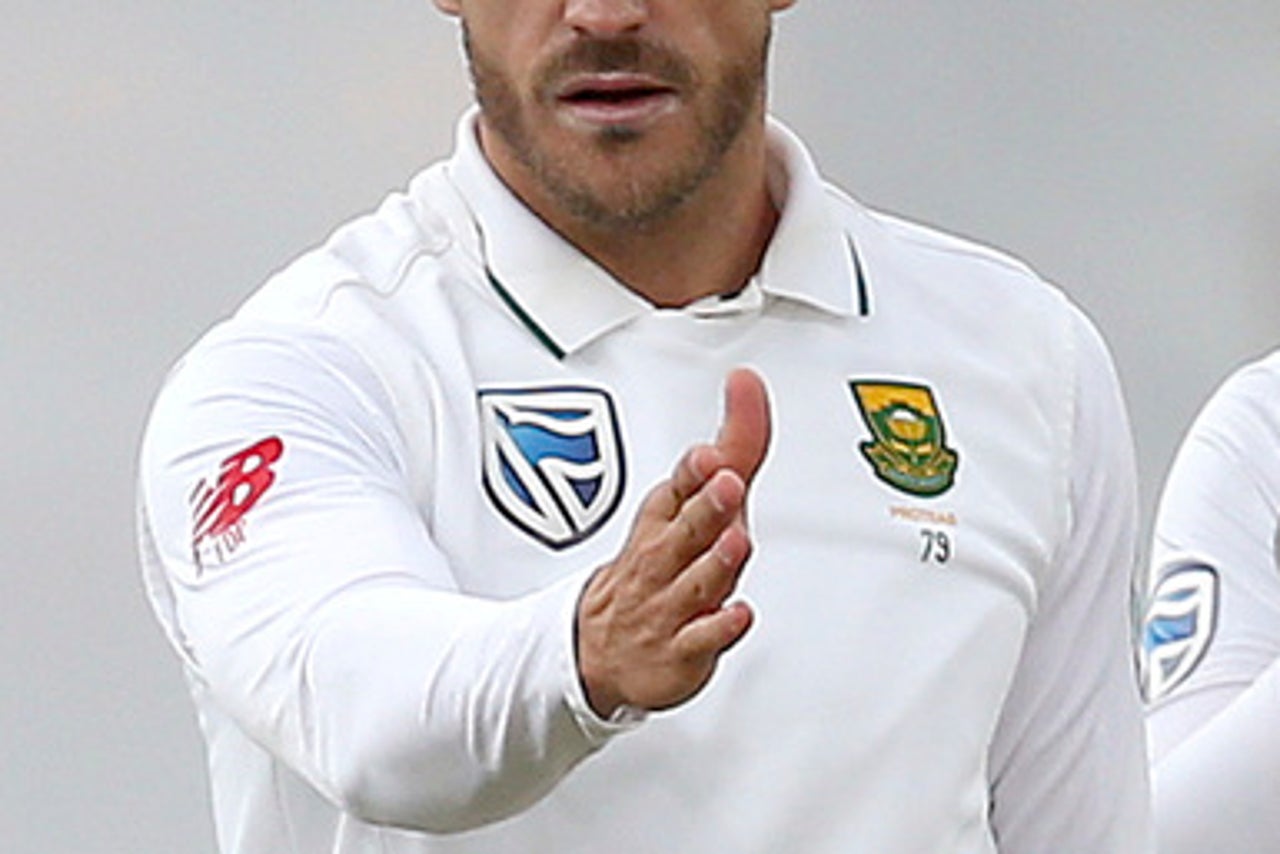 SYDNEY (AP) South Africa's cricket team has rallied behind beleaguered captain Faf du Plessis as he faces allegations of ball tampering after the second test against Australia.
Du Plessis is subject to an International Cricket Council investigation, accused of shining the ball while having a sweet in his mouth during the match at Hobart, where South Africa won by an innings and 81 runs this week to clinch a 2-0 win in the three-test series.
The full South African squad attended a news conference on Friday, standing behind top-order batsman Hashim Amla as he spoke on his captain's behalf.
''The reason everyone is here is to stand together, really, and to show solidarity,'' Amla said.
''We thought it was actually a joke. It's not April, but the allegation against Faf was a really ridiculous thing. As a team, we're standing strong, we've done nothing wrong.''
The accusation against du Plessis was that having the sweet in his mouth could produce a sticky saliva which, when applied to the ball, could affect its movement through the air.
''I chew bubble gum while I'm on the field - you want me to brush my teeth after lunch?'' Amla asked. ''We're standing out on the field for two hours ... there was no malicious intent whatsoever.''
South Africa team officials tried to shut down the news conference and engaged in testy exchanges with reporters. Amla continued to defend du Plessis.
''Is it proven or what? Because that's something that is really new to us,'' Amla said. ''I've had sweets in my mouth, bubblegum in my mouth, butong, nuts. I'm not sure what the big deal is.
''To a lot of people, it's sounding more like sour sweets.''
---