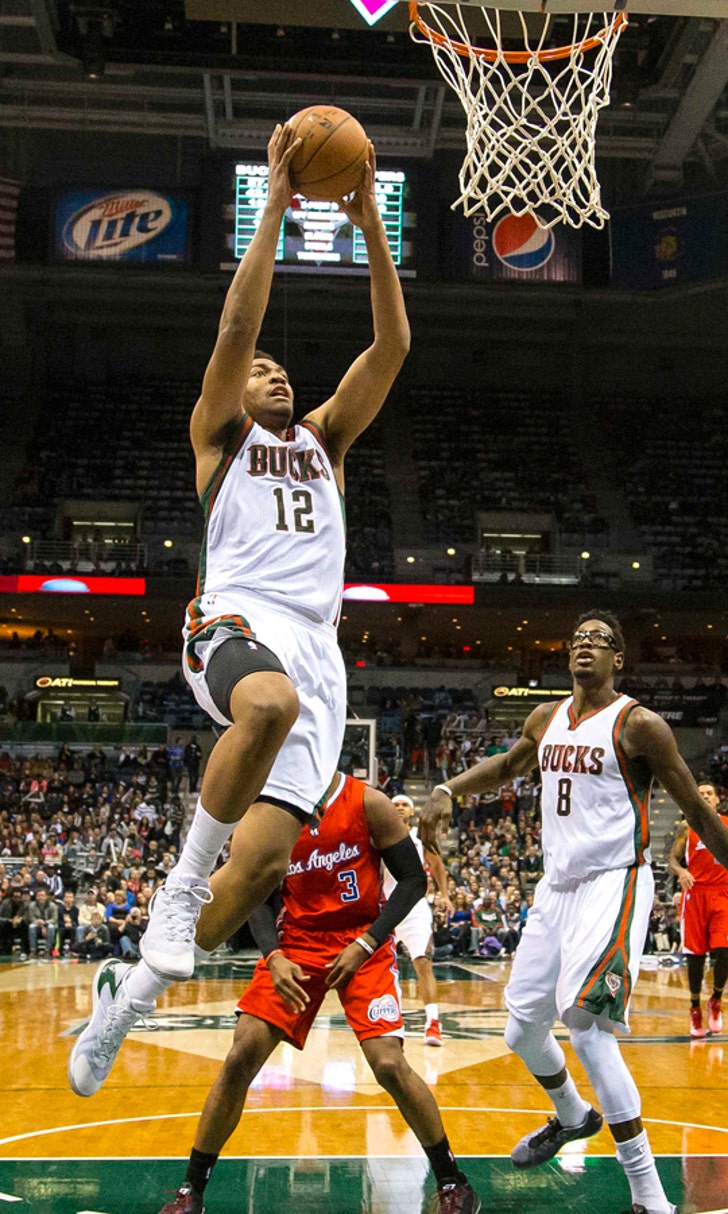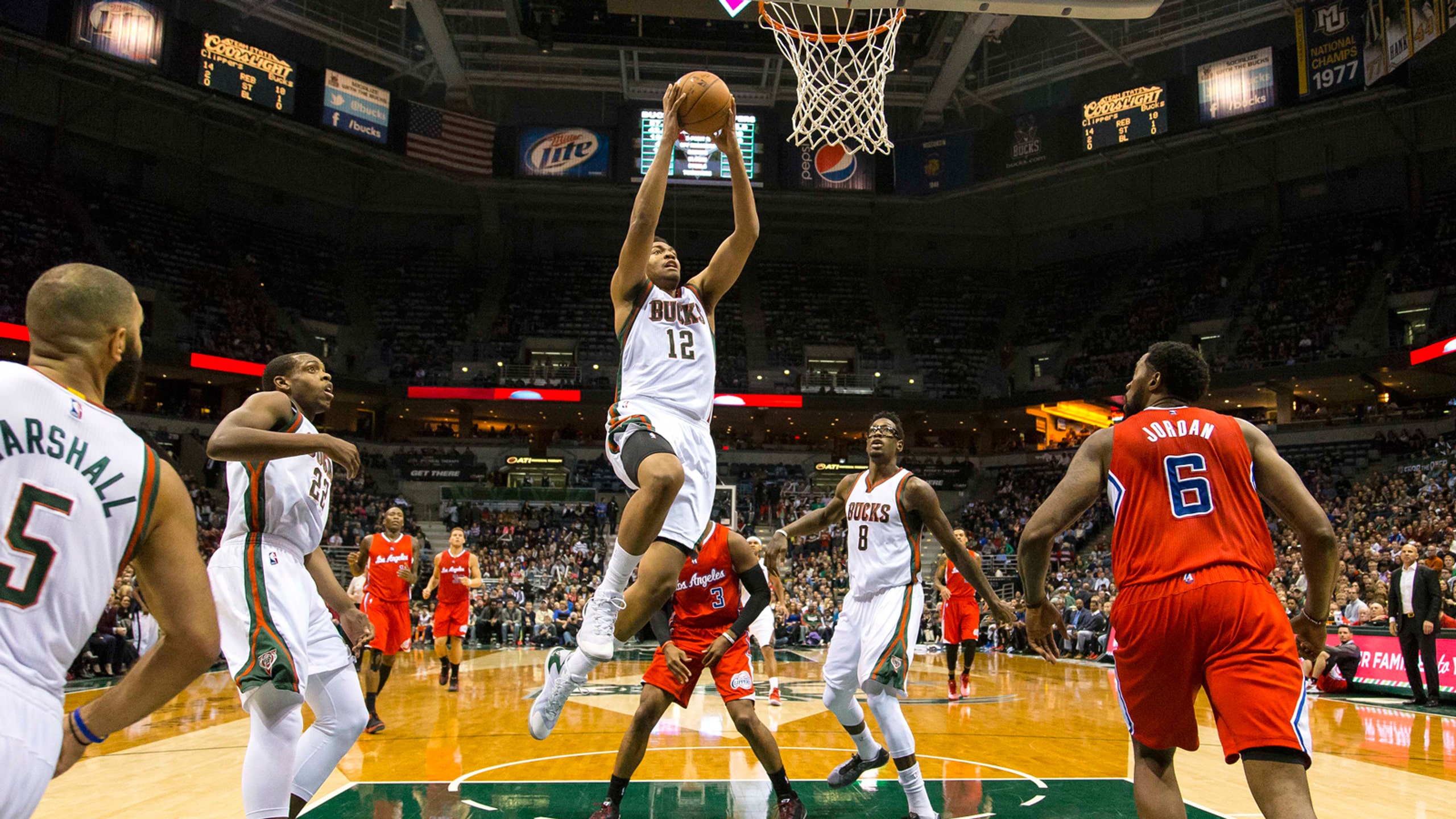 Solid Bucks practices lead to stellar performance versus Clippers
BY foxsports • December 14, 2014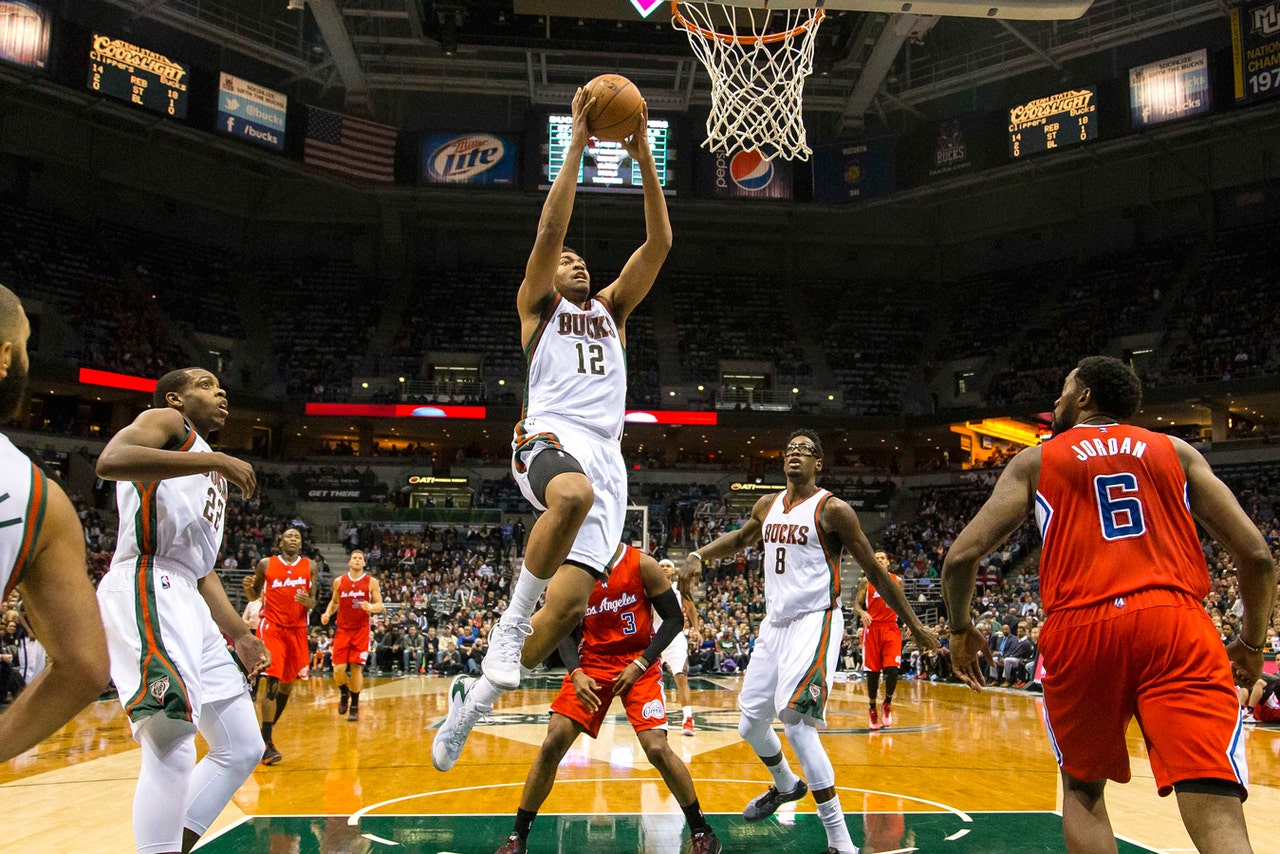 MILWAUKEE -- NBA teams aren't often afforded three consecutive days between games, but the Milwaukee Bucks used their break to try and get back to the way they were playing during the first month of the season.
Milwaukee entered Saturday's showdown with the Los Angeles Clippers losers of five of its last six, but was also coming off what it believed were two straight successful practices.
The carryover effect was evident, as a re-energized Bucks team pulled off one of its best wins of the season, a 111-106 victory over the Clippers at the BMO Harris Bradley Center.
"This is a game we played 48 minutes," Bucks coach Jason Kidd said. "We didn't have a chance to relax, especially against a very talented team in the Clippers. I thought guys were attentive on both ends, and we executed."
The Bucks used a strong second quarter, in which they held the Clippers to just 14 points, to take a 51-42 lead at halftime.
Matt Barnes scored 13 points in the third quarter, including a five-point spurt that gave Los Angeles a 68-65 lead. Khris Middleton hit a jumper with 9.4 seconds left in the third to give Milwaukee a 72-71 lead to set up an entertaining fourth quarter.
After the Clippers scored the first five points of the fourth quarter, the Bucks went on an 18-3 run to take a 90-79 lead on a Middleton jumper with 6:53 left to play.
Milwaukee hit 11 of its first 14 field-goal attempts in the final period en route to scoring 39 points in the fourth quarter, the most points the Bucks have scored in a quarter this season.
"They just beat us off the dribble," Clippers coach Doc Rivers said. "Their dribble-penetration destroyed us tonight and it led from there. We got beat in the paint. I don't know how (many) times where we played decent defense and they got us off the dribble with five seconds and they either got a layup or they got a three. Our defense was pretty bad. We broke a lot of rules tonight."
Jerryd Bayless put the Bucks up 97-85 with 4:26 remaining, but the Clippers quickly scored seven straight points to pull to within five on a 3-pointer by J.J. Redick. A Middleton miss allowed Los Angeles a chance to further cut into Milwaukee's lead, but Redick was called for an offensive foul on a moving screen.
Brandon Knight missed a 3-point attempt at the other end, but Jabari Parker was able to tip the offensive rebound out to Giannis Antetokounmpo.
Antetokounmpo backed the ball out to the top of the key for the reset and looked for Knight, who wasn't open. Instead, Antetokounmpo drove right past Barnes and finished with his left hand to end the Clippers run and put the Bucks up, 99-92, with 1:50 left.
"I saw the time on the clock winding down so I went to my strength, driving," Antetokounmpo said. "I tried to create something or go to the free-throw line to score.
"I'm trying to drive it hard and I try to put my shoulder into them. If they don't try to block the shot, they are going to foul me. It is up to me. If I miss the layup or make a bad play, it is my fault because I think they cannot stop me when I try to drive."
Knight hit a 3-pointer to make it 102-92 with 48.1 seconds to play, but Redick was fouled while hitting a triple and converted the four-point play.
Bayless, Knight and Antetokounmpo combined to hit 9 of 10 free-throw attempts in the final 29.5 seconds to help the Bucks close out the game, something Milwaukee hasn't been able to do at times throughout the season.
Milwaukee held Blake Griffin to just 10 points, well below his season average of 23.2 points per game. Chris Paul also finished with 10 points and committed six turnovers before fouling out late in the game.
Redick and Barnes combined for 51 points to keep the Clippers in the game, but the Bucks were able to hold off a significant late push from one of the NBA's best teams.
"Last year we would lose games, make excuses and talk about the future," Knight said. "This year, we are really trying to find solutions. And it is just believing we are a better team.
"We're holding each other accountable. It's not just from myself. It is from the coaching staff, top to bottom. We know when we aren't giving our all. That's what we're trying to do this year each and every game."
Because they are significantly better than they were a year a go, the Bucks are going to be passing a lot of last season's marks quite early in 2014-15. Milwaukee has already won more games against the Western Conference this season (four) than it did last year, while Saturday marked the Bucks' seventh home win after they won just 10 at home all last season.
Coming off a 15-win season, the Bucks are 12-12 in the middle of December. Milwaukee didn't win its 12th game in 2013-14 until March 3.
But more importantly, the city is starting to sense the franchise is changing. The BMO Harris Bradley Center was a dead building for most of last season, but the old arena was as loud as it has been for an NBA game in years Saturday night.
"The feel of the city right now is amazing," Sanders said. "We definitely feel it and feed off of it. It definitely fuels us to these big wins."
Follow Andrew Gruman on Twitter
---