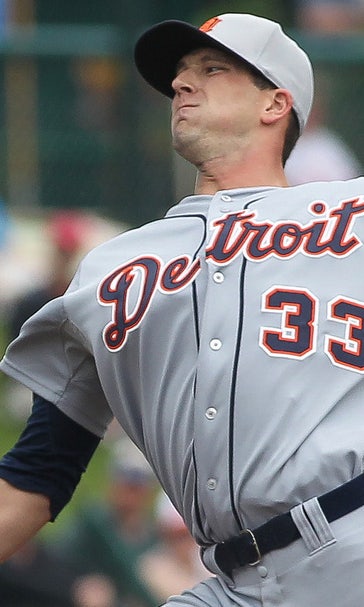 Smyly begins return to Tigers rotation
BY foxsports • February 26, 2014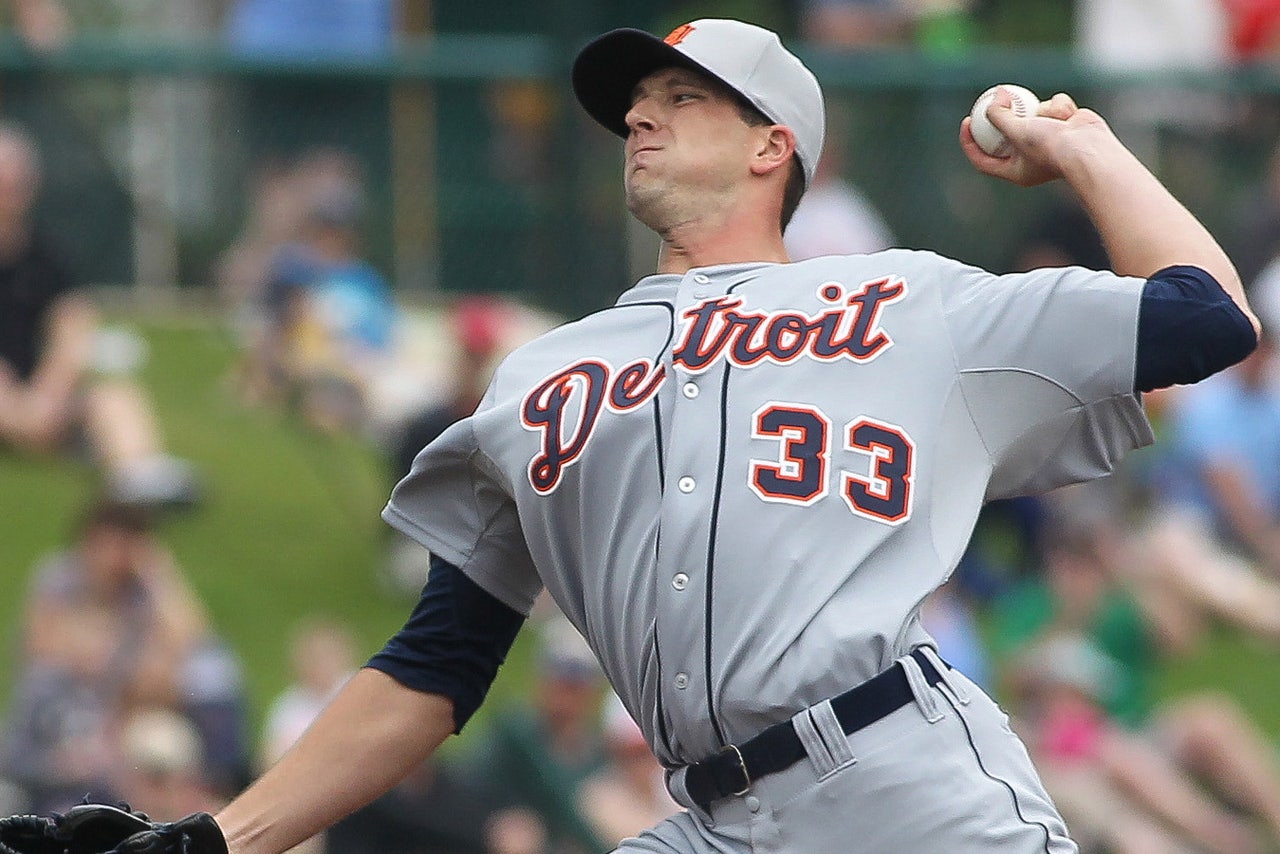 KISSIMMEE, Fla. -- Drew Smyly started his return to the rotation Wednesday after pitching out of the bullpen all of last season.
Smyly, who started Wednesday's game against the Atlanta Braves, threw two innings for the first time since last June 23.
Felt great to start a game and pitch again! April is right around the corner #tigers

— Drew Smyly (@SmylyD) February 26, 2014
Smyly allowed one run on two hits while walking one and striking out two.
"I thought it went well," Smyly said. "My arm felt good, the best thing. It was good to get out there and compete, to face a good lineup. It's probably the lineup they're going to throw out there. It's fun being in a game. Live BP's one thing, but hitters are tracking, they're not really competing with you."
Smyly didn't really need his change-up last season but he knows it's a pitch he'll need as a starter.
"My first inning, I don't think I threw a change-up," Smyly said. "I just kind of went out there, competed. I had two lefties I faced, I didn't really need it and I didn't throw it to (B.J.) Upton. The first inning, I was just trying to get back in the groove, the rhythm and compete against a good lineup. 
"My second inning, I threw like seven or eight of them. Threw a lot of change-ups second inning, probably more than what I would in certain situations. But that's what I wanted to do. The first inning I wanted to come back and get the feel of things and then second inning, start working on what I need to start working on. I threw some pretty good change-ups that they fouled off, threw a couple bad ones but that's just part of it. Have a month to keep getting better."
Smyly said because the change-up is a feel pitch and not his best one, he just has to keep throwing it this spring.
Tigers manager Brad Ausmus thinks that's a good idea.
"He threw (the change-up) five or six times today, which was good in two innings," Ausmus said. "He may overuse it now to try and strengthen it but that's why we're here. We know his other pitches are good. Coming out of the bullpen, it's easy to be effective with two pitches. As a starter, you need sometimes four. He understands that and he's working at it. Today was a perfect way to practice that pitch and he took advantage of it."
Although the Tigers have penciled Smyly into the rotation with Justin Verlander, Max Scherzer, Anibal Sanchez and Rick Porcello, he's not taking anything for granted.
"Maybe it takes a little stress off you, a little pressure, not having to feel like you gotta pitch great every time out," Smyly said. "But there's still tons of competition going on. If you don't do your job well, somebody else will come and do it for you. You can never just think you have something guaranteed for you. That's the way I take it. 
"I know if I pitch well, it's mine to lose but at the same time, you gotta go out and compete and get hitters out." 
---