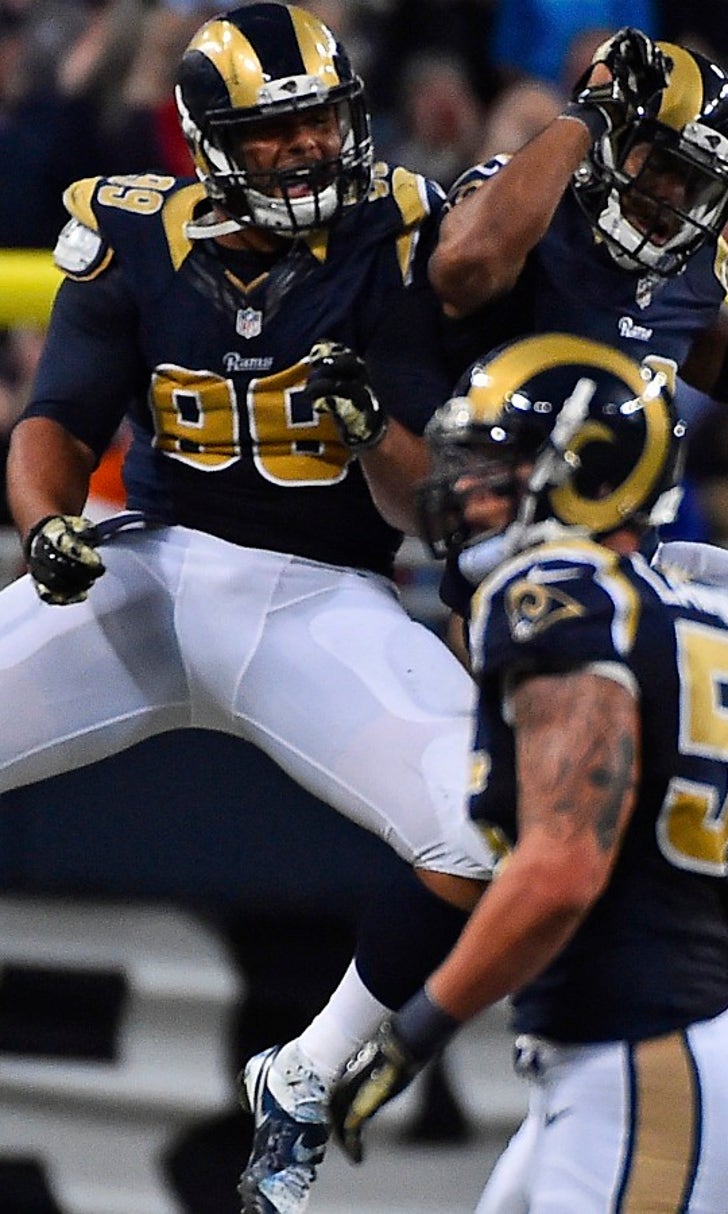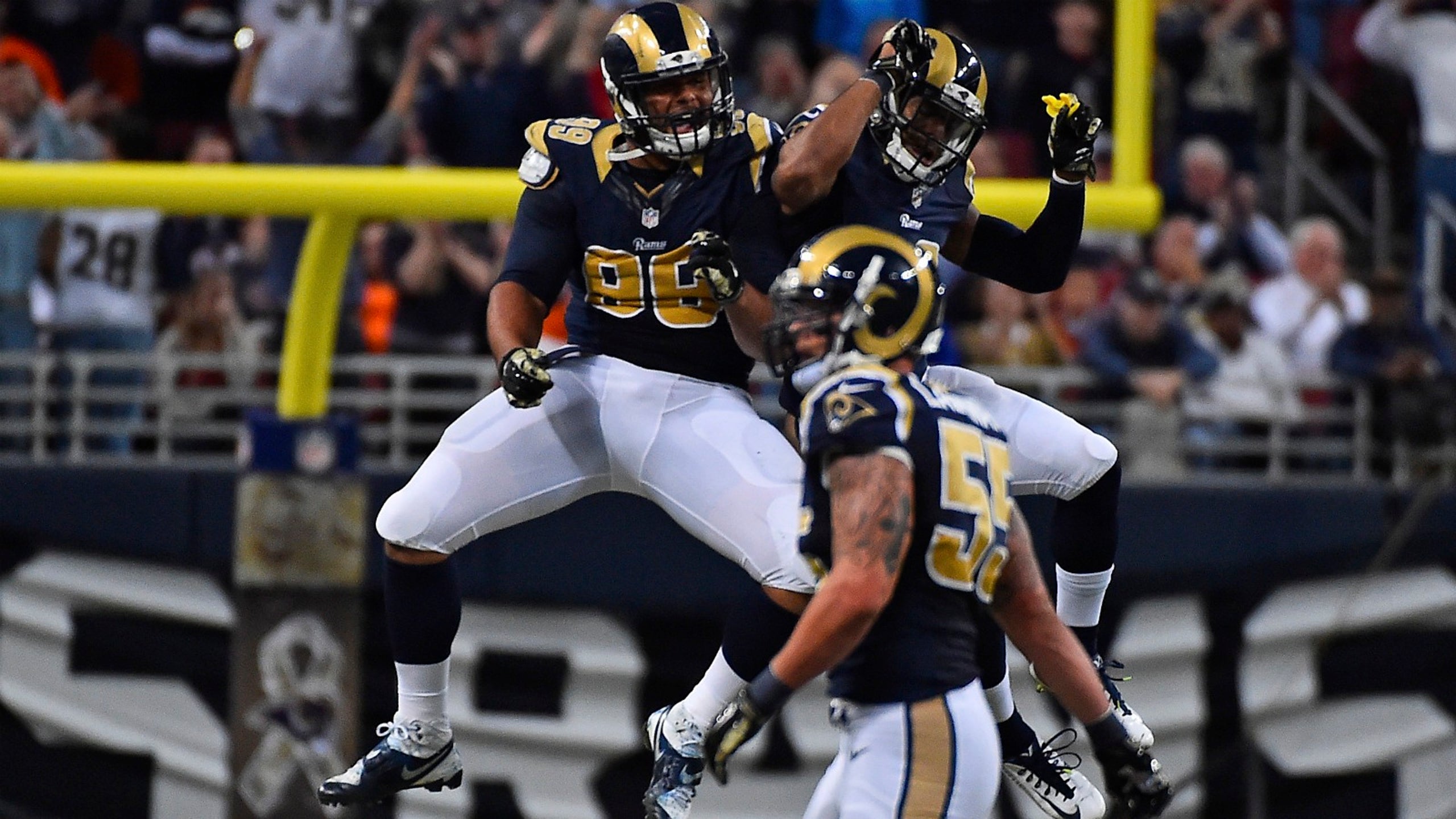 Smart decision-making, solid defense give Rams well-deserved win
BY foxsports • November 16, 2014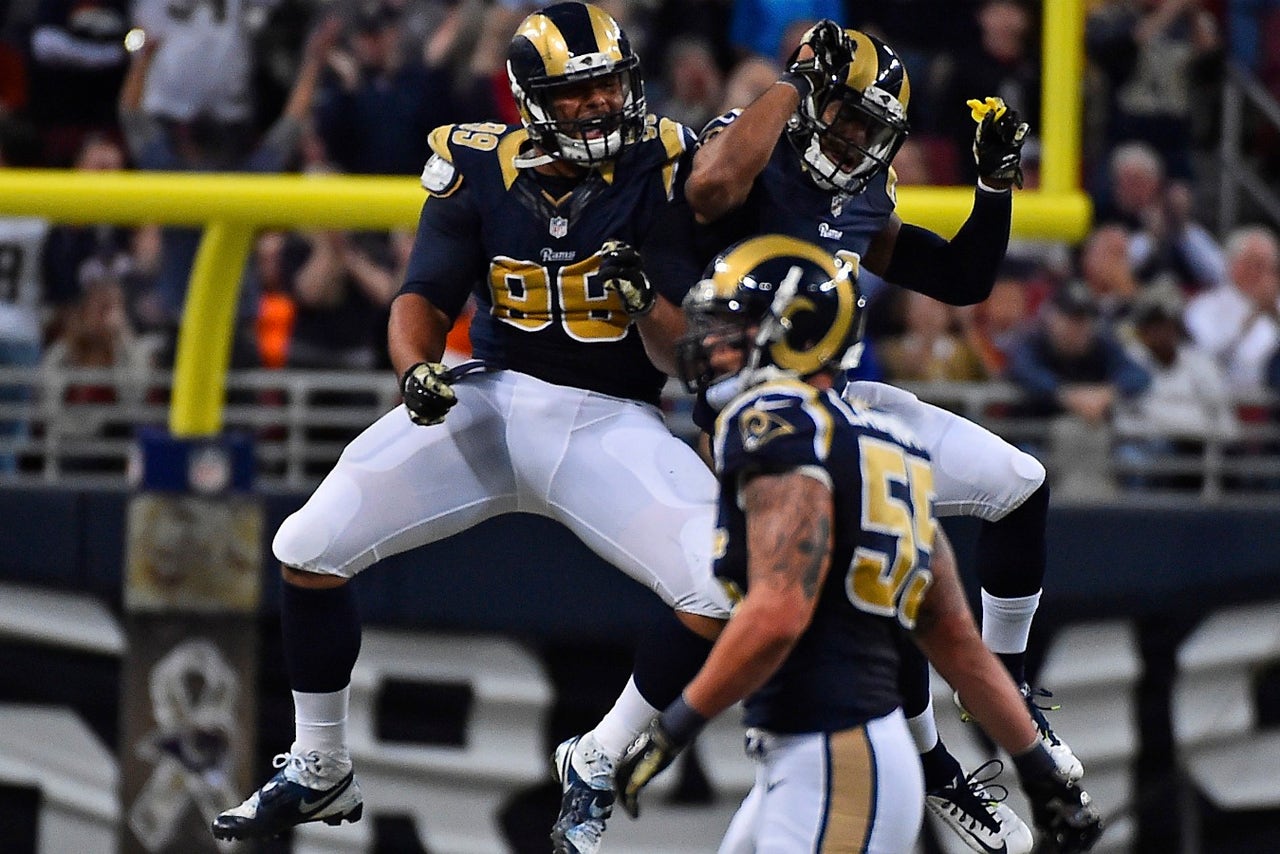 ST. LOUIS -- What happened Sunday afternoon at the Edward Jones Dome might have come as a huge shock to those who merely looked at the records or the big names playing for St. Louis and Denver.
The Rams beat the Broncos 22-7, confounding an offense that hadn't scored fewer than 20 points while winning seven of its first nine games. Peyton Manning made plenty of uncharacteristic mistakes and never even got to take a snap from the red zone, finishing with two interceptions and only one touchdown pass, despite throwing for 389 yards.
The defending AFC champions knew full well they'd be facing a dominant defense capable of challenging just about anyone, despite just three wins for the Rams over their first nine games. After all, two of those came against Seattle and San Francisco, both of whom have six wins this season and played in the NFC title game a year ago.
"I think they're definitely better than their record indicates," said Denver tight end Jacob Tamme, who caught four passes for 31 yards. "They've had some good wins. They're a good football team. We knew that coming in, especially, from our perspective, looking at their defense, they've played really good for a lot of this year and they outplayed us today."
Manning and Denver coach John Fox echoed those sentiments following a game that left no doubt as to who was more deserving of leaving with a victory. It was the complete, 60-minute performance Rams coach Jeff Fisher has been waiting for from a group that has gotten so close, only to fall short so many times.
Another dominant first quarter didn't mean much, considering St. Louis has outscored opponents 48-6 in the first 15 minutes of each of its past six games. An effective pass rush and sure tackling on Denver's short hitch routes and crossing patterns were merely par for the course for a defense starting to live up to its potential in recent weeks.
"I think on the back end we're playing more confident and more aggressively, so that's allowing our pass rush to get going, making the quarterback reset and look other ways," linebacker James Laurinaitis said. "Guys are gelling right now, and we have to keep going."
That's been the catch for St. Louis, who entered Sunday with an abysmal 1-4 record when leading after one quarter. The Rams have repeatedly established a strong running game and come out energized on defense, only to fade and rely more frequently on a shaky passing attack as the games wear on.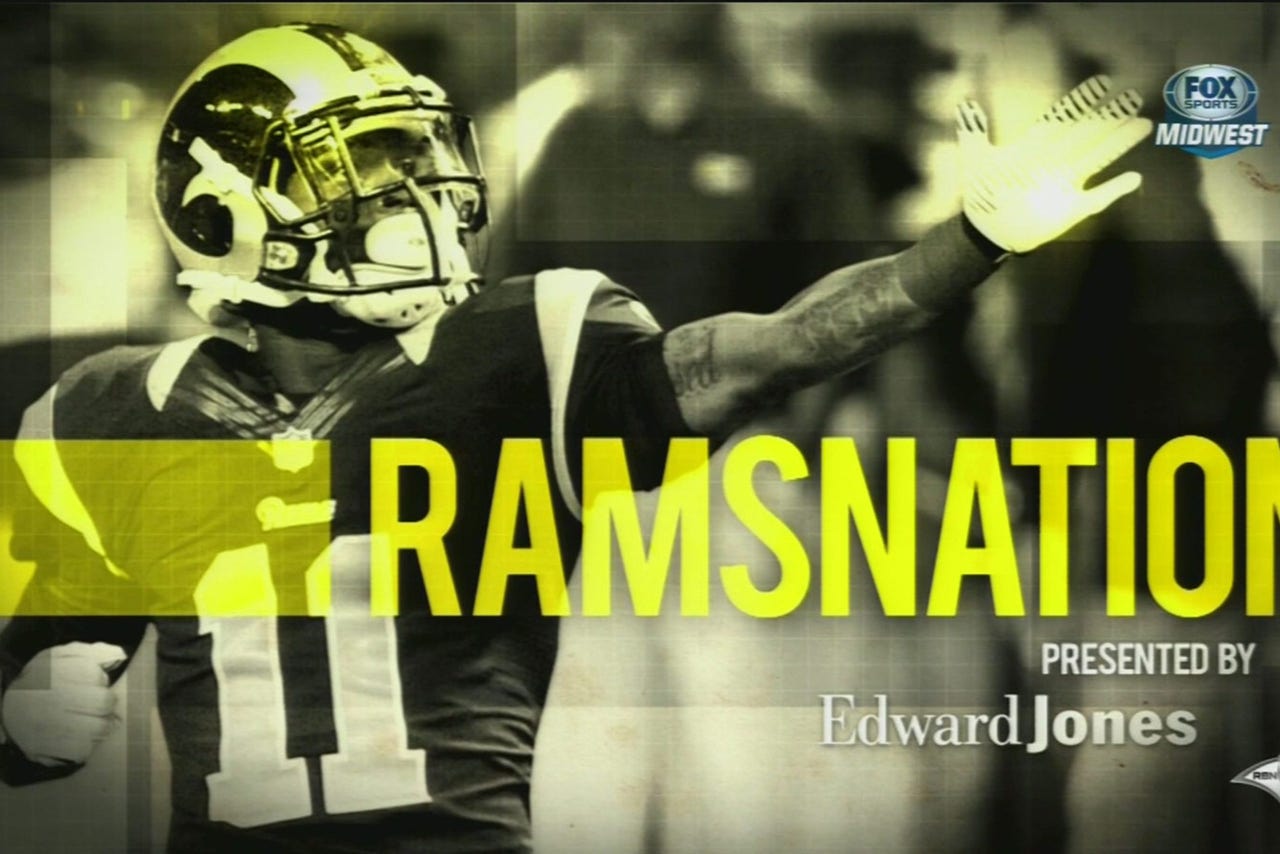 Watch Rams Nation and Rams 360 all season on FOX Sports Midwest. Check your local listings for air times.
This time, rookie Tre Mason never slowed down against the No. 1 run defense in the NFL, rushing for a season-high 113 yards on a workmanlike 29 carries. Manning couldn't solve the Rams' defense, which started its top four defensive backs for the first time since the preseason.
"We're building this team, and we're on the right track and we're moving in the right direction," Fisher said. "We've had some disappointing losses, some close losses, and some things have happened, but to be able to line up and play against these teams like we did, I think we've earned a little respect."
They certainly have it from Manning, who came away impressed with every level of the Rams' defense. Two interceptions and two sacks, including one on fourth down in St. Louis territory in the fourth quarter, made for a miserable second half for the NFL's leading passer.
Meanwhile, Rams quarterback Shaun Hill -- who replaced Austin Davis earlier this week -- didn't need to make any spectacular plays, though he couldn't have made a better throw on an early 63-yard touchdown pass to Kenny Britt. Smart decision-making proved more important for Hill, who finished 13 of 16 and got plenty of help from kicker Greg Zuerlein's 5-for-5 day.
Costly turnovers and penalties have proved fatal for the Rams all season, most recently a week ago when Arizona scored two defensive touchdowns as part of 21 unanswered points in the fourth quarter of a 31-14 victory. Three of Davis' six interceptions were returned for touchdowns, and flags on both sides of the ball have stalled St. Louis drives or kept the opposing offense on the field.
But much like in a 28-26 home win over Seattle earlier this season, the Rams virtually eliminated those errors en route to another improbable yet convincing win. Hill caught a break when he recovered his own fumble that bounced right back to him after DeMarcus Ware came in unblocked from the blind side in the fourth quarter, and St. Louis committed just three penalties for 25 yards, all on defense.
A secondary prone to blown coverages saw an eerily familiar scene unfold late in the first half, when Manning found wide receiver Emmanuel Sanders for a 42-yard touchdown pass to bring Denver within six. Similar scores by Dallas' Dez Bryant and San Francisco's Brandon Lloyd have signaled the impending loss of the Rams' lead, and Tamme said the Broncos took plenty of confidence into the second half.
"We feel like we have a chance to score every time that we have the ball offensively," Tamme said. "There was no finger-pointing and all that type of stuff. It was, 'Let's go play our type of ball.'"
Instead, the Rams didn't give up any more yards on the Broncos' opening drive after a questionable unnecessary roughness penalty on free safety Rodney McLeod put the ball at the St. Louis 38. Another chance to take the lead would stall even faster before Zuerlein's 22-yard field goal made it a two-possession game the rest of the way.
Fisher said the Rams didn't correct all of their problems, and they may have been fortunate to have Manning miss two other blown coverages. Injuries to Sanders -- who had 102 receiving yards before he left early in the third quarter -- and tight end Julius Thomas also contributed to the Broncos' lowest offensive output since Manning arrived prior to the 2012 season.
But that hardly detracts from a remarkably well-executed performance by St. Louis, which has been riddled by key injuries of its own since long before the season began. Through it all, Fisher and his players have never lost the belief that they can compete with the league's best.
"I really think that if you look at the teams that we've beaten this year, the games that we've lost where we've had big leads, I think at the end of the year, I think we'll look back and we'll be like, 'Goodness, how'd that happen?'" Laurinaitis said. "This is expected in our locker room."
But those six losses did happen, and the Rams will have to demonstrate a lot more consistency before wins like the one Sunday are expected everywhere else.
You can follow Luke Thompson on Twitter at @FS_LukeT or email him at lukegthompson87@gmail.com.
---