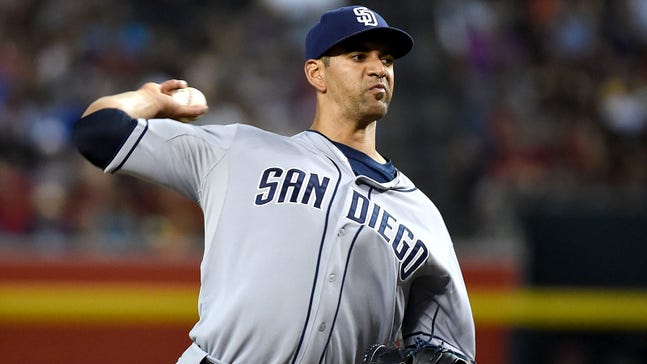 Slumping Padres head to St. Louis for four-game series
Published
Jul. 2, 2015 12:04 p.m. ET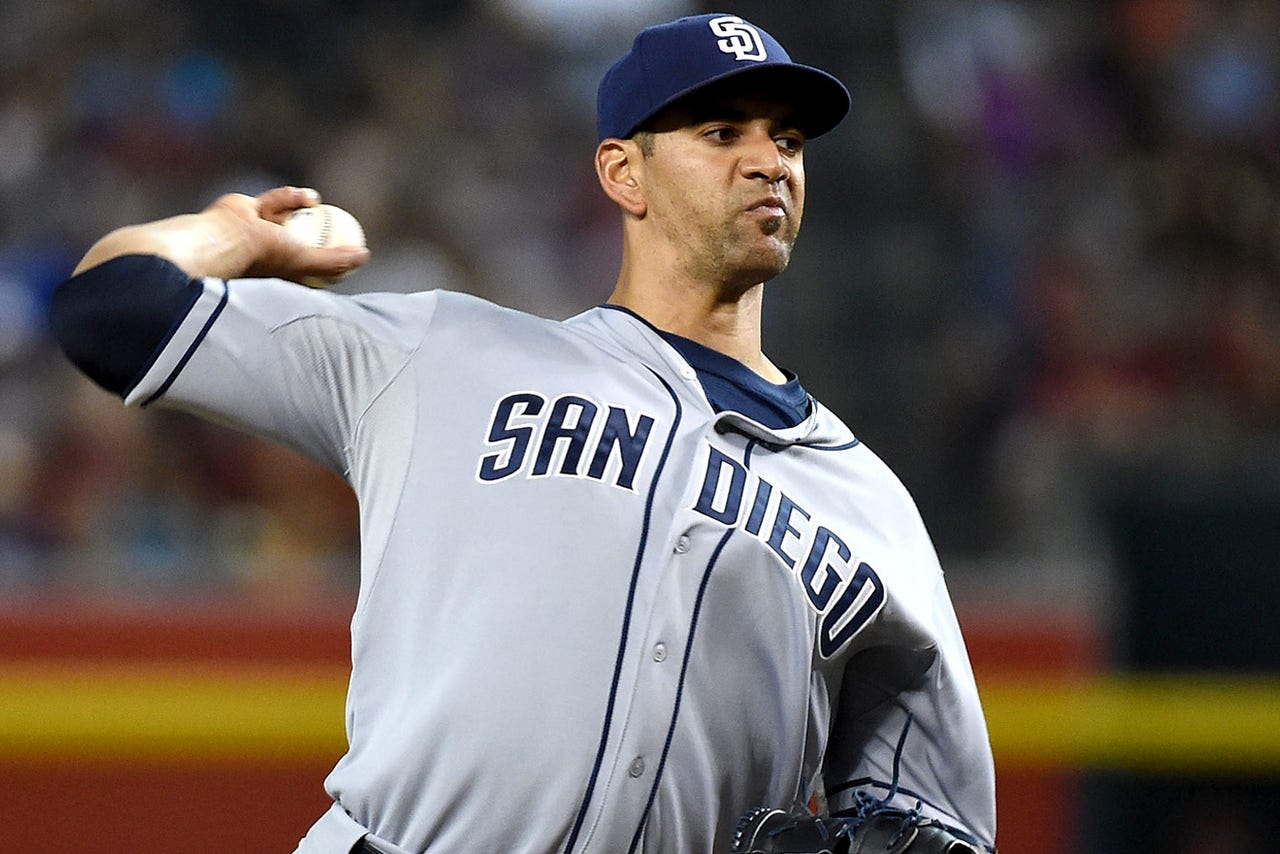 The St. Louis Cardinals should be at the forefront of discussions if baseball entertains the idea of bringing the designated hitter to the NL.
Jaime Garcia has been pushed back in the rotation for a second time, giving Tim Cooney the opportunity to make his second major league start Thursday night against the slumping San Diego Padres at Busch Stadium.
Adam Wainwright tore his left Achilles while batting against Milwaukee on April 25. Garcia, who is 3-3 with a 1.69 ERA in seven starts, suffered a mild left groin strain rounding third base in his last outing June 24 at Miami after reaching on a base hit.
Garcia, who made 16 starts the previous two seasons and began 2015 on the disabled list while recovering from left shoulder surgery, won't go on the DL and hopes to pitch a game in Tuesday's doubleheader against the Chicago Cubs.
Cooney made his big league debut April 30 after Wainwright went on the DL, allowing three runs and seven hits in just 2 1-3 innings before St. Louis beat Philadelphia 9-3.
The left-hander was sent to the minors following that outing and has gone 4-3 with a 2.52 ERA in 11 starts since rejoining Triple-A Memphis. Cooney was pulled after 26 pitches in Sunday's start to keep him available if Garcia remained injured.
He'll look to help the Cardinals (51-26) avoid just their second three-game losing streak after they were swept in a two-game set against the White Sox at home.
St. Louis fell 2-1 in 11 innings Monday and 7-1 on Tuesday as the White Sox joined Detroit (May 15-16) as the only clubs to win back-to-back games at Busch Stadium in 2015.
The Cardinals, who went 0 for 16 with runners in scoring position in the two games, had outscored opponents 30-9 during a six-game winning streak prior to facing Chicago.
After a trio of rain delays in Wednesday night's game, manager Mike Matheny wouldn't blame the soggy conditions for the poor offensive showing.
"It's not like we're the only guys in a holding pattern. No excuse there," he said. "We've had plenty of experience in the rain and everybody does know the routine."
Offensive woes seem the least of San Diego's problems after interim manager Pat Murphy questioned his players' character.
The Padres (37-43) have dropped three straight after mustering a combined four hits against Seattle in Monday's 5-0 loss and Tuesday's 7-0 defeat. San Diego is 5-9 since Murphy took over after Bud Black was fired June 15.
He said it's been "an eye-opening learning experience."
"Guys not trusting their own ability. Guys not knowing how capable they are. Guys letting the outside expectations affect them," Murphy said. "We have work to do as an offensive club. There are no breaks."
The Padres now begin a 10-game trip that leads into the All-Star break, and Tyson Ross is hoping to help them get it off to a good start.
Ross (5-7, 3.57 ERA) was excellent in an 8-1 win over Arizona on June 20, allowing one run while tossing a four-hitter, then overcame five walks while allowing two runs and two hits in six innings of Friday's 4-2 victory over the Diamondbacks.
The right-hander has allowed two earned runs or fewer in six of his last seven outings. He's gone 72 innings without allowing a homer since April 28.
"I was pleased that Tyson showed some mental toughness to get through some tough situations," Murphy said.
Ross struggled with his control against the Cardinals last season, walking nine in 12 innings while going 1-1 with a 3.00 ERA in two starts.
---
---