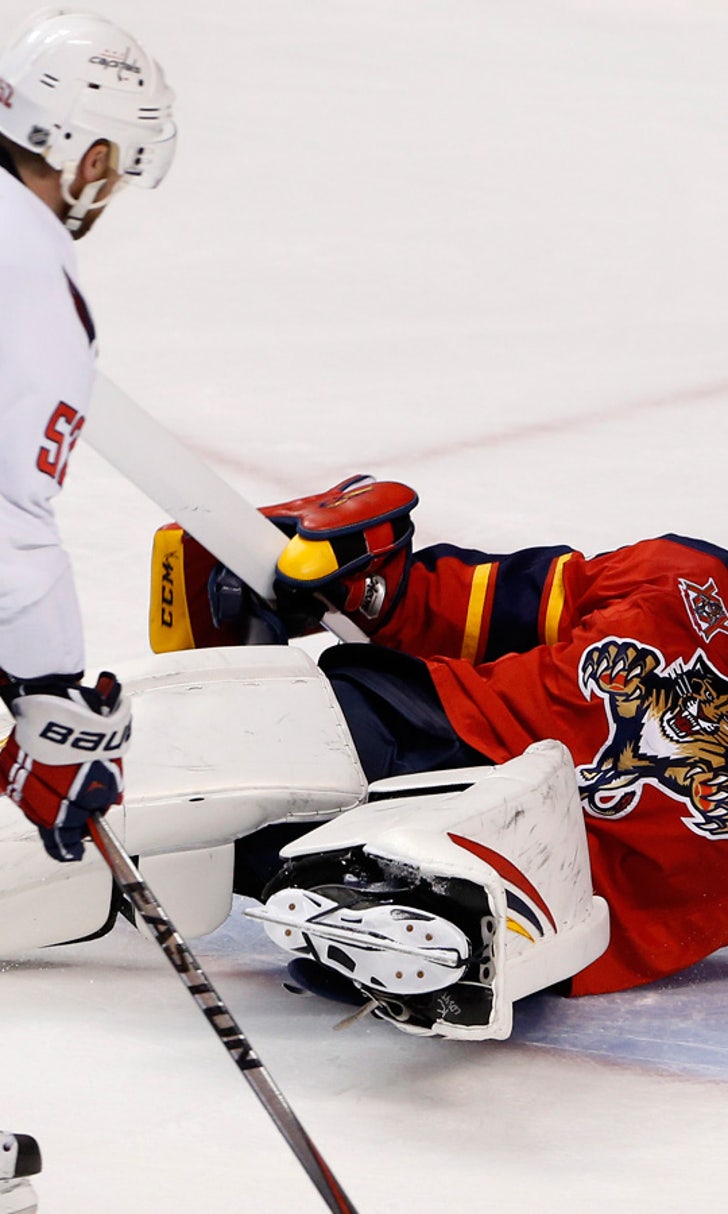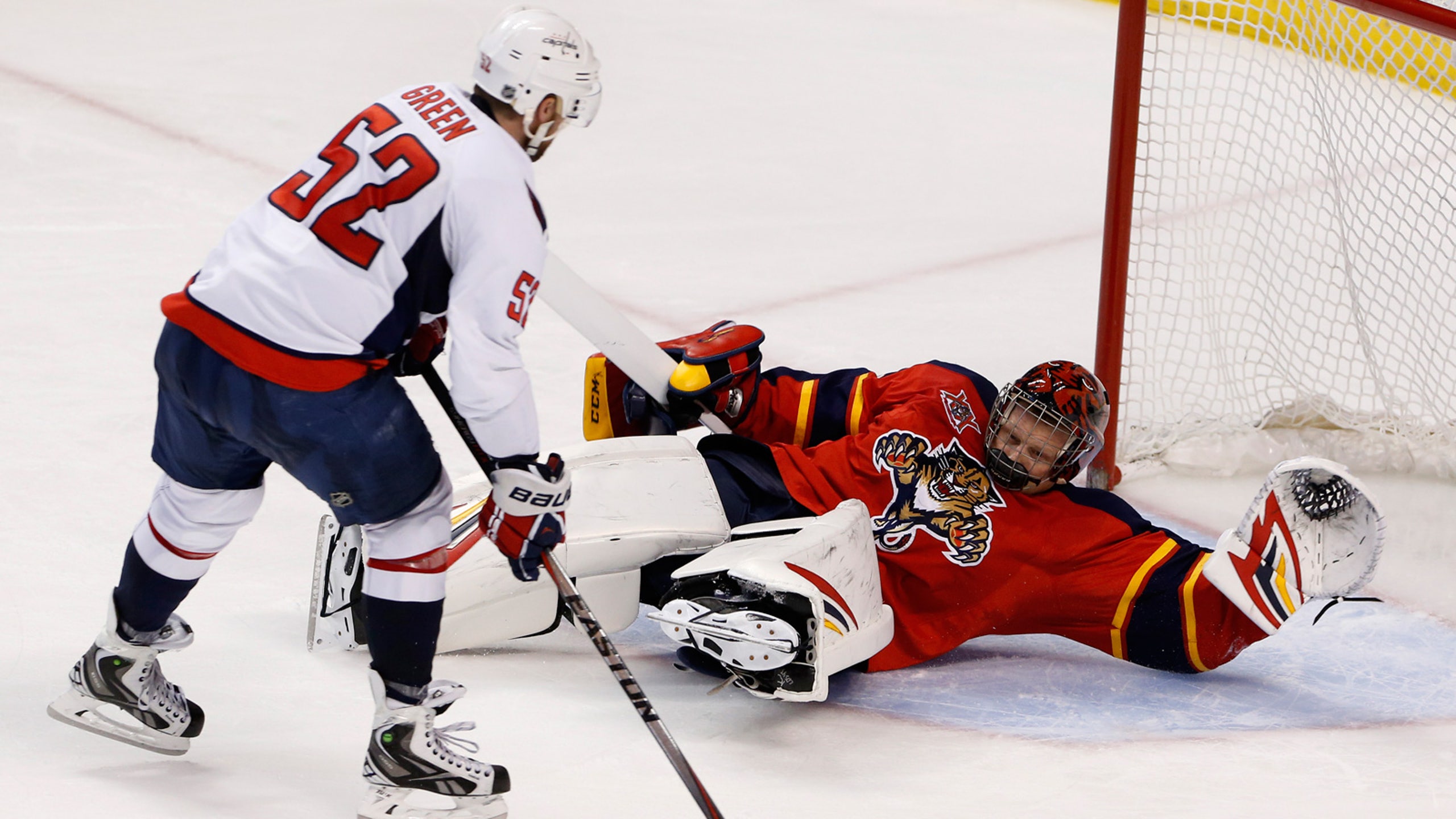 Slow start proves irksome yet again for Panthers
BY foxsports • February 27, 2014
SUNRISE, Fla. -- If the Florida Panthers have any desire to dig themselves out of a hole in the standings, they are going to have to stop doing it on the ice.
Coach Peter Horachek has praised his squad for its resilience. But there is also a sense the Panthers should not have to display the quality as often as they have this season.
It's not for lack of talent -- rather lack of focus -- that has Florida in its current position: seventh place in the Atlantic Division, 15th in the Eastern Conference.
"It's frustrating," Horachek said. "I like the attitude about work and the character to fight back into it, but you can't win games that way. You can't win games by playing turnover hockey."
All but two of Florida's players had the opportunity to rest for 12 days and start anew with a fresh mentality. Yet a mini camp failed to eliminate the errors that plunged the Panthers southward in the standings. Florida followed their usual pattern again Thursday night in a 5-4 loss to the Washington Capitals.
Give up early goals. Turn over the puck. Fail to play for 60 minutes.
Credit to Florida, though, which rallied from two-goal deficits twice. And with less than 4:34 to play in the third period, goaltender Tim Thomas came up with a highlight-reel save to preserve the tie.
As Capitals defenseman Mike Green broke free from the penalty box, a puck slid up ice, leading to a breakaway. Thomas came out of the crease to cut the angle, but fell while skating backward. Crawling back to the crease like a crab, Thomas sprawled and snagged Green's shot with his glove at the goal line.
"I went out to get my gap to come back with him," Thomas said. "[My skate] caught a rut or something. It turned into a really nice, highlight-reel looking save. I was like, 'I have to find a way to make this save because I look like an idiot.' "
Only 17 seconds later, Washington's Alex Ovechkin converted on a 2-on-1.
"We were fortunate enough for me to make that save. I fell," Thomas said, smiling.
Then the serious reality set in.
"[After] that type of save, the last thing you want to give up right away is a 2-on-1, a really great opportunity to them."
Two of Washington's goals came on the power play, three via turnovers.
"That's mental breakdown," Horachek said. "It's all on discipline. We talked about it. We had a good talk about the mental discipline part of it, and that's where turnovers fall into. They get into situations where you just can't make those plays. They make those plays and it always comes back to bite you against a team like this."
For whatever reason, it is focus that keeps Florida from taking the resilience it has developed over the season and turning itself into a force to be reckoned with. When the Panthers carry a lead into the third period, they're nearly unstoppable -- 16-0-2.
Getting to the third, with that focus in-tact, though, has been extremely difficult.
"We talk alot about 60 minutes. That wasn't a 60-minute game," said Brad Boyes, who scored twice Thursday. "The resilience was there, just too many times we give teams, give opportunities to them. We don't make them create stuff. We give them a lot."
For Horachek, the effort to keep his squad motivated is there. He's gone through the routines shifting lines and pairings, adjusting ice time, benching players.
It's the same pattern former coach Kevin Dineen went through early in the season before being let go in November.
Sometimes it has worked for Horachek, but more recently, it hasn't. Stretching back before the Olympic break, Florida has lost three straight and is 2-7 in its last nine.
Yet the interim head coach refuses to give up.
"I can make the point again. They're playing for ice time, future ice time," Horachek said. "I think these things have to be paramount. They are to me. They are to most people. If they're going to continue to make the same mistake, that's not good. We'll have to do something about that."
The Panthers, for one, will have to be resilient in finding a solution.
You can follow Erin Brown on Twitter @rinkside or email her at erinbrownfla@gmail.com.
---