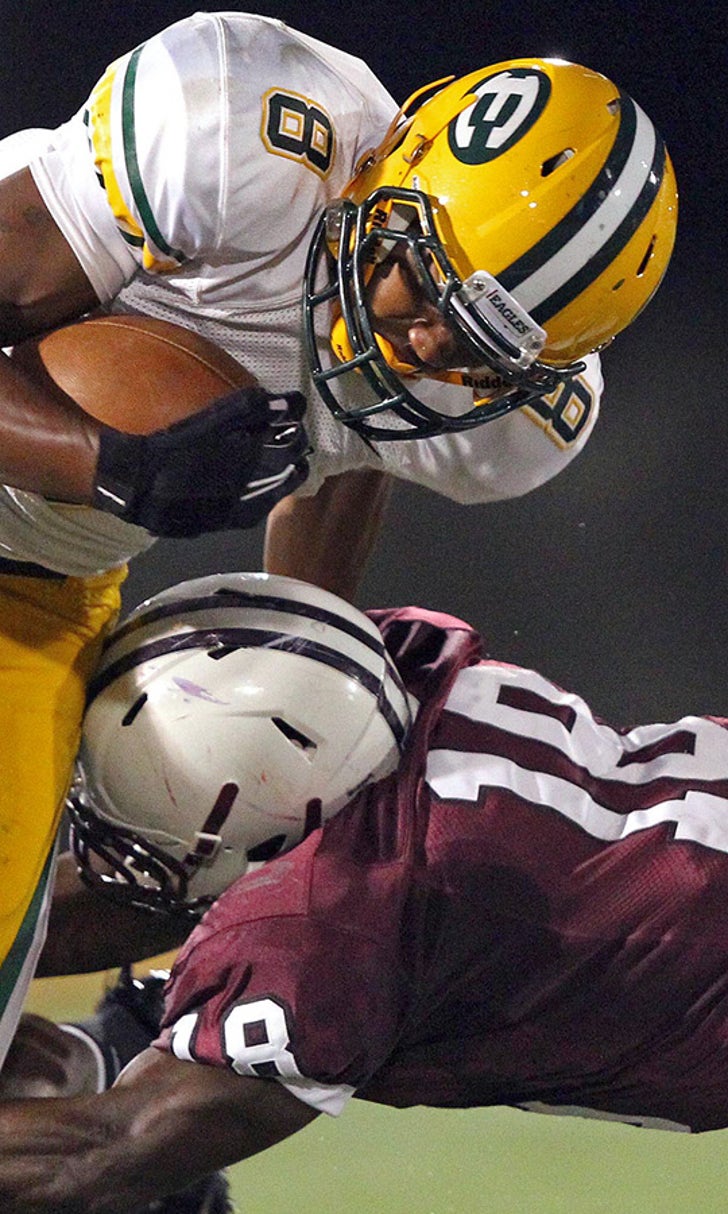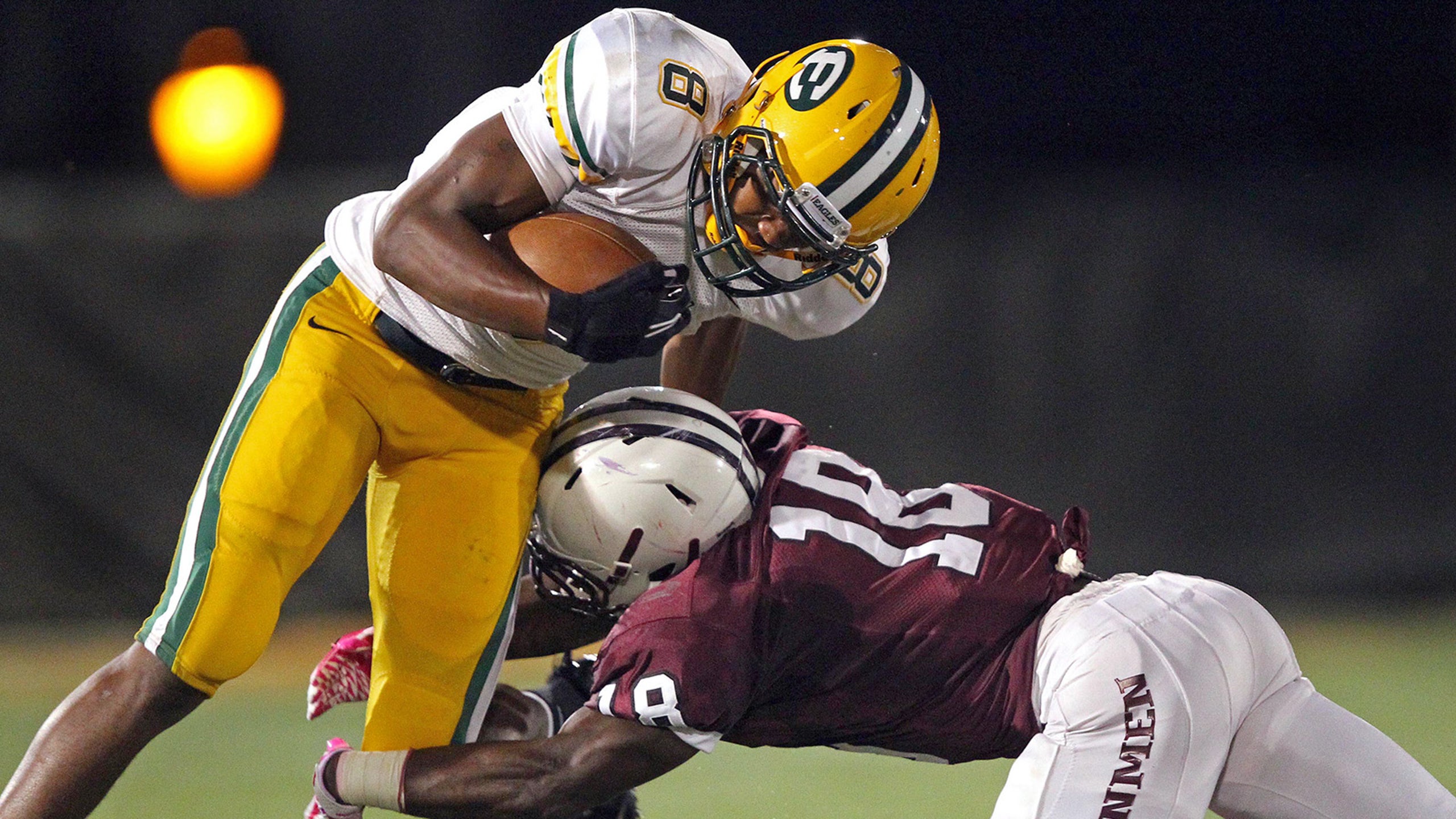 Signing Day preview: Michigan
BY foxsports • February 4, 2014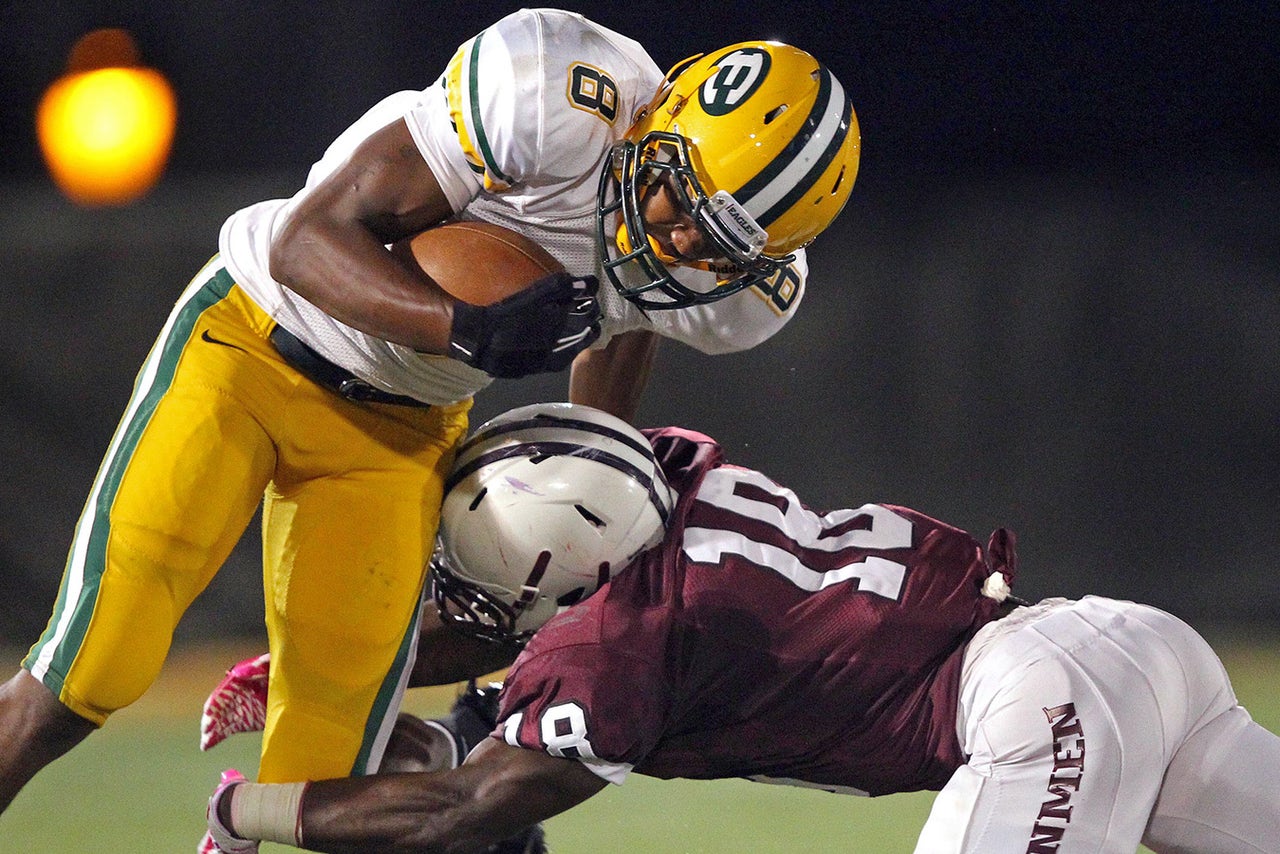 When the grades come out tomorrow on college football's Signing Day, Michigan won't be near the top.
That sounds like bad news, especially after a poor season on the field that has also seen controversy off of it, but there's one major factor to keep in mind. This year's senior class at Michigan were among the last players in the program recruited by Rich Rodriguez, and many of them had alreday left and been replaced.
That has left Brady Hoke with a smaller number of scholarships to fill, so Michigan just won't have enough bodies tomorrow to rank atop the rankings put out by various scouting services. This was more of a quality-over-quantity recruiting class, something that doesn't play as well when people are compiling numbers.
Michigan also took a bit of a blow when they missed out on defensive end Da'Shawn Hand, considered by many to be the top high-school senior in the country. The Wolverines were the favorites for him, right up to the point where he pulled out an Alabama hat on national television.
A recruiting class with Hand and five-star cornerback Jabrill Peppers would have given Michigan a high ranking, no matter how small the class was, and having two of the top-five players in the country might have helped Hoke clean up top recruits at the end of the signing period.
That didn't happen, but one recruiting expert thinks it didn't have the negative impact that people think.
"I think it's a misconception," said Allen Trieu, the Midwest regional manager for Scout.com. "I'd say Hand was really the only big miss in the class and it's a good class. At the point in which Peppers committed, more than half the class was done, so it wasn't necessarily something to take advantage of. The class as a whole, I think, because it's a smaller class, it isn't ranked as highly as last year's class, but "pound for pound" I think it's right there."
Barring an improbable surge for Southfield defensive lineman Malik McDowell, whose parents are pushing hard for him to snub both Michigan and Michigan State, the Wolverines will finish with a 16-player class headlined by Peppers. They've also got Grand Rapids Christian wide receiver Drake Harris, who gave Michigan State a verbal commitment before changing his mind and heading to Ann Arbor. He missed his senior season due to a hamstring injury, but enrolled early at Michigan and will be healthy for spring practice.
Defensive tackle Bryan Mone and offensive lineman Mason Cole will also be among seven players who have already enrolled and will be taking part in spring activities, while Peppers, tight end Ian Bunting and linebacker Chase Winovich highlight the group that will debut at fall camp.
Either way, Trieu expects several players to have an impact on the 2014 team.
"There's a little bit of a wild-card there with Drake Harris being hurt this year, but him, Peppers, Bryan Mone, Freddy Canteen, Chase Winovich and several others will be major contributors in the future we believe," he said. "I think the sleepers are Maurice Ways and Jared Wangler. Ways gets overlooked sometimes because of Harris and Canteen, but he had a great senior year and has prototypical size.
"Wangler is a really good athlete who brings a lot of versatility to the table. I think he'll end up working his way onto the field and contributing."
Canteen and Mays are both 6'3" wide receivers, an inch shorter than Harris, and the trio will add some much-needed size to Michigan's receiving corps. Along with Devin Funchess, they should give Devin Gardner and Shane Morris big targets to replace little Jeremy Gallon. 
Wangler might have been the last player to commit, but he brings a famous name as the son of former quarterback John Wangler, the man who helped deliver Bo Schembechler's first Rose Bowl victory. Jared's older brother Jack is also on the team as a walk-on wide receiver.
So there will be familiar names and big names unveiled tomorrow. There just won't be as many of them as at other schools, so Michigan will be ranked behind many schools they have dominated on Signing Day in the last few years.
As Michigan has struggled to get all of their great recruiting classes to perform on the field, a smaller, focused year might be just what they need.
---