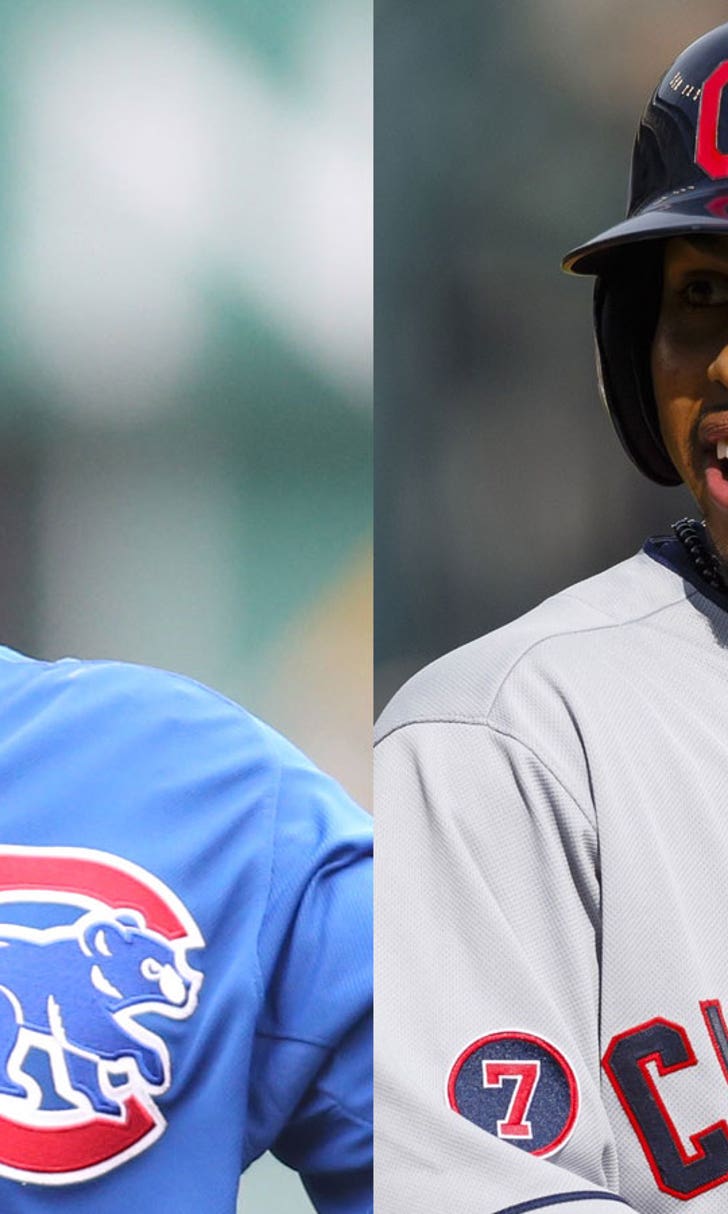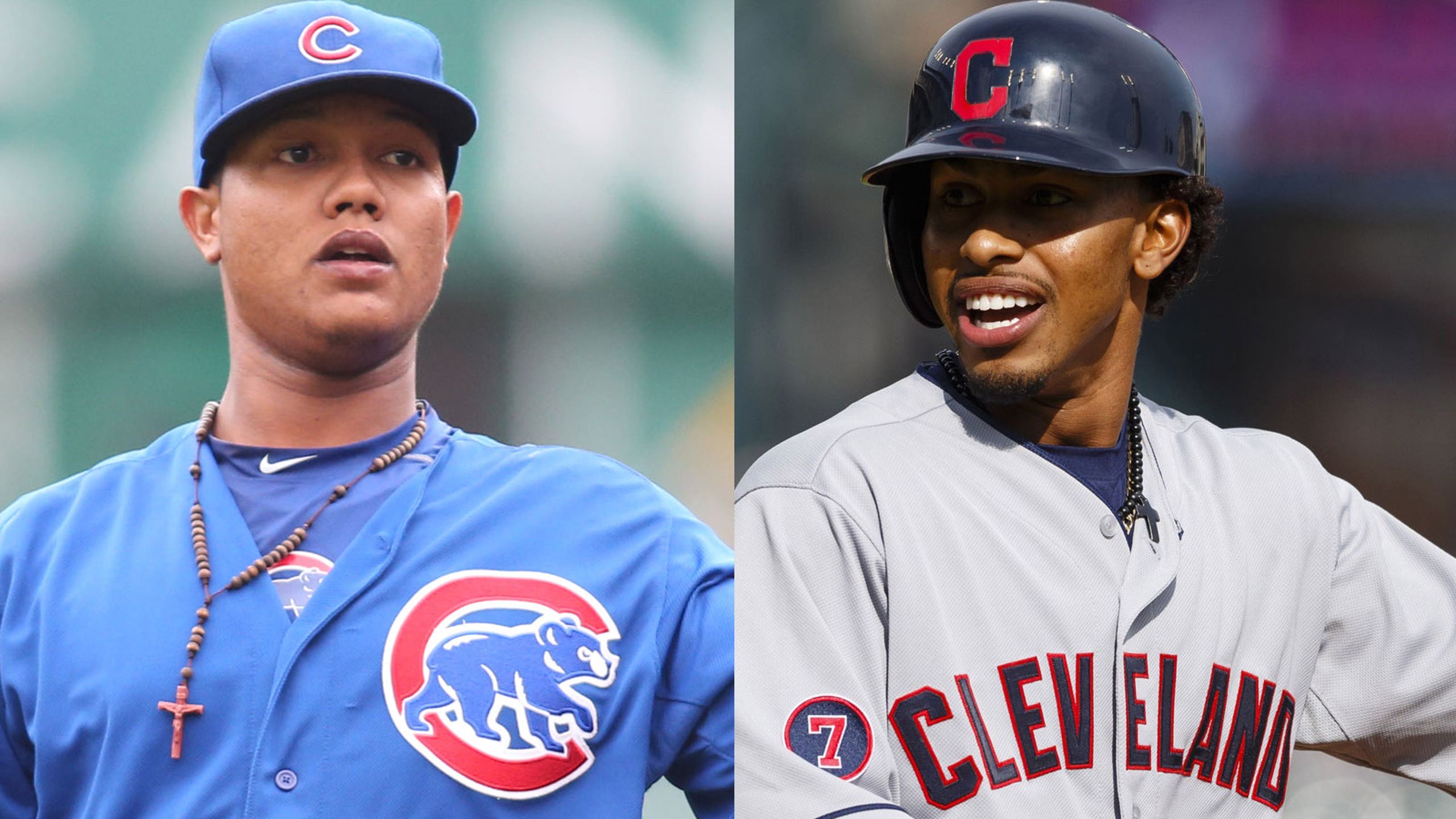 Shortstops in the spotlight for Indians & Cubs
BY foxsports • June 15, 2015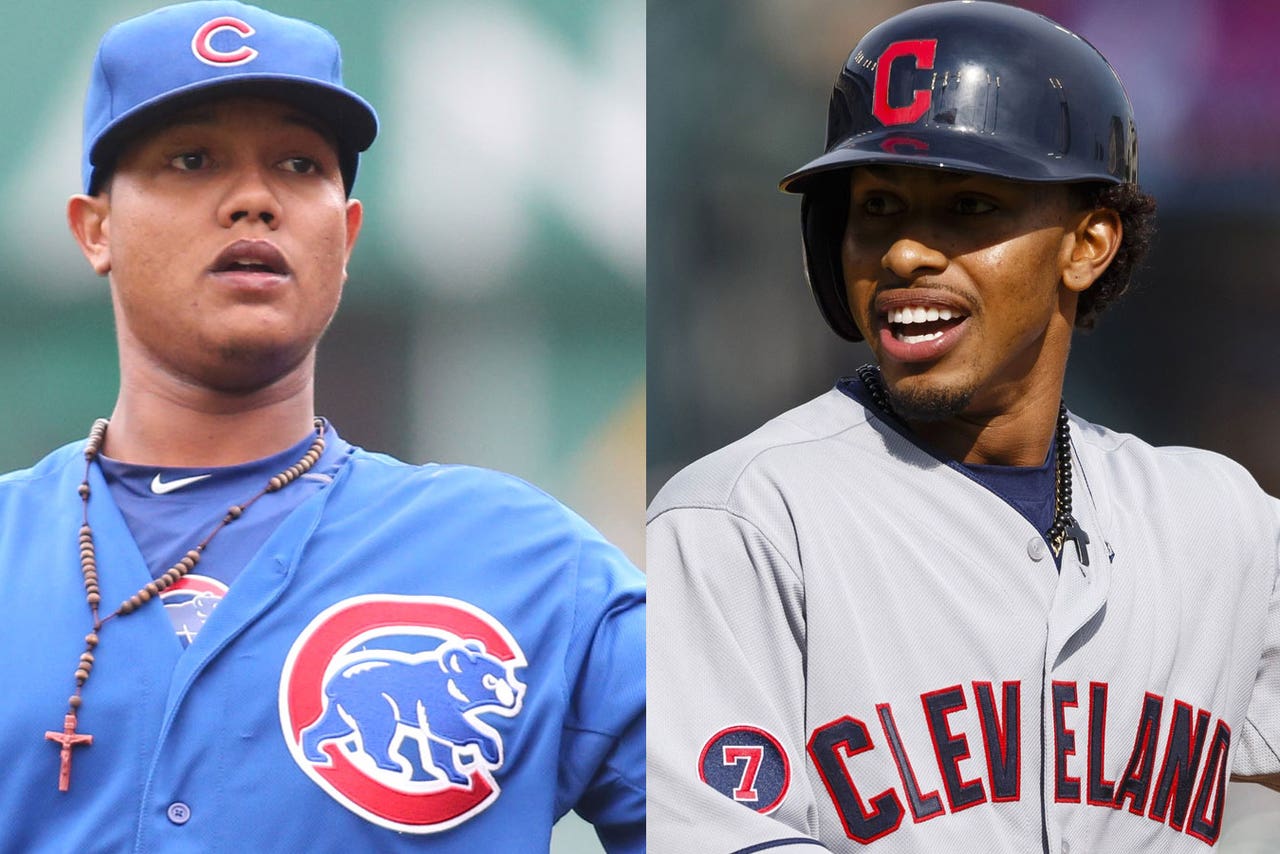 Starlin Castro's late-inning heroics and another extended hitting streak from Kris Bryant have the young Chicago Cubs on a roll.
The Cleveland Indians are prepared to see what their own top prospect has to offer.
After Castro's back-to-back walk-off hits, Bryant looks to hit safely in a 12th straight game when the Cubs host the Indians in Francisco Lindor's first major league start Monday night.
The Cubs (34-27) have won four of five to move seven games over .500 for the first time since they were 82-74 on Sept. 29, 2009. They took three of four from Cincinnati over the weekend, capped by game-ending RBI singles from Castro in Saturday's 4-3 victory and Sunday's 3-2 win in 11 innings.
Castro, who became the first Cubs player with back-to-back walk-off hits since Ron Santo in 1966, was 3 for 5 for his first three-hit game since April 28 against Pittsburgh.
"He's starting to really get his mojo back, which is good for us," manager Joe Maddon said.
Bryant is hitting .372 during his 11-game hitting streak after doubling in the first. The prized rookie had a 12-game run May 11-23 and has hit safely in 24 of his last 27, recording six homers, two triples and seven doubles in that stretch.
His .885 OPS is second among rookies to Joc Pederson's .929 mark.
While Chicago has hinged its success on young talents like Bryant and the 25-year-old Castro, the Indians (29-33) now hope Lindor can provide them a boost.
Lindor, who is considered one of baseball's best prospects, was called up from Triple-A this weekend and entered as a pinch-hitter in the seventh of Sunday's 8-1 loss to Detroit. He struck out in his first at-bat, then drove a shot to right field in the ninth.
The 21-year-old likely would've had a double had he not tripped rounding first base, providing a light moment in an otherwise dismal performance from the Indians, who have lost five of seven.
"It's a tough day for us, but you try to always (find) something (positive)," said manager Terry Francona, who will start Lindor at shortstop Monday. "In this case, getting (Lindor) in there and getting him a couple at-bats should help his nerves moving forward."
Taking the mound for the Cubs will be Jake Arrieta (6-4, 3.16 ERA), who has won back-to-back starts. He gave up one run in six innings of a 2-1 win over Washington on June 4 before allowing three runs in six innings of Wednesday's 12-3 victory over Detroit.
The right-hander, who struck out eight in both outings, opposes Trevor Bauer in his first start against the Indians since 2012 while with Baltimore.
Bauer (5-3, 3.53) went 3-1 with a 1.75 ERA over his previous five starts before giving up a career high-tying six earned runs while walking five in 3 2-3 innings of Wednesday's 9-3 loss to Seattle. The right-hander has walked 12 over his last three outings.
"If you look at my stats, every time I pitch, I tend to have one bad inning with walks," Bauer said. "(Wednesday), they cost me, and it sucked. If I knew what happened, I'd fix it."
Bauer has never faced the Cubs, who swept a three-game series at Wrigley Field from June 19-21, 2009, in the last meetings between the clubs.
Indians designated hitter Nick Swisher won't be available for this series after he was placed on the 15-day disabled list Sunday with left knee inflammation.
---