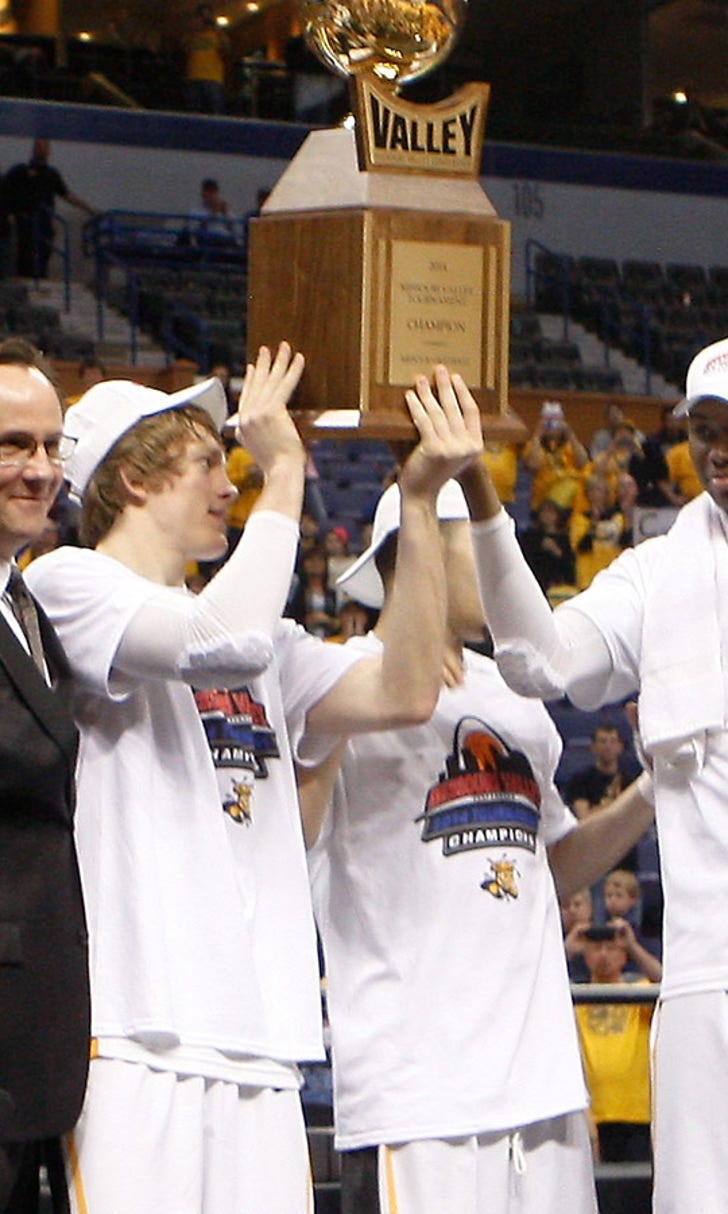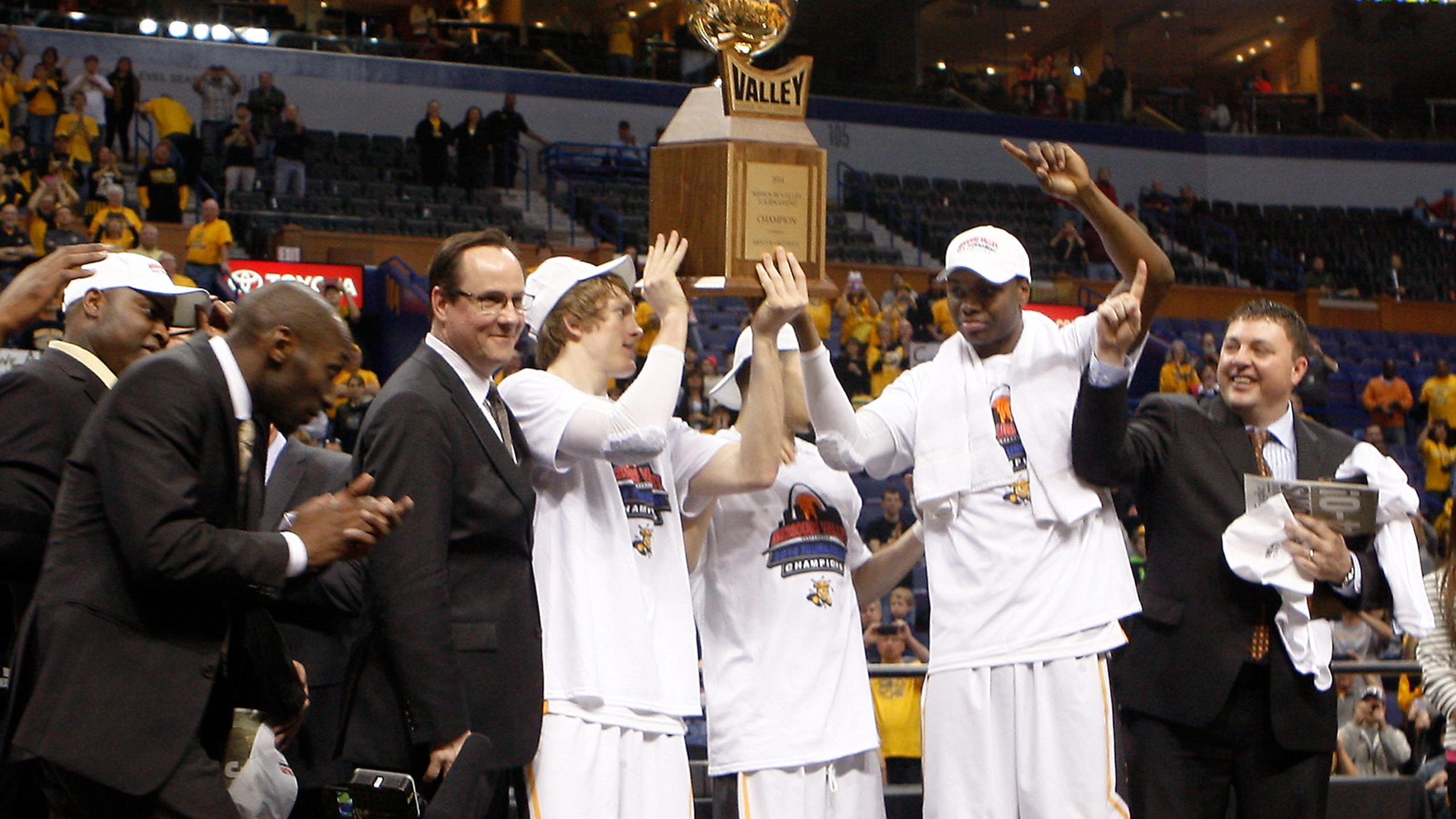 Shockers gearing up for 'that one last tournament,' this time with even bigger head of steam
BY foxsports • March 14, 2014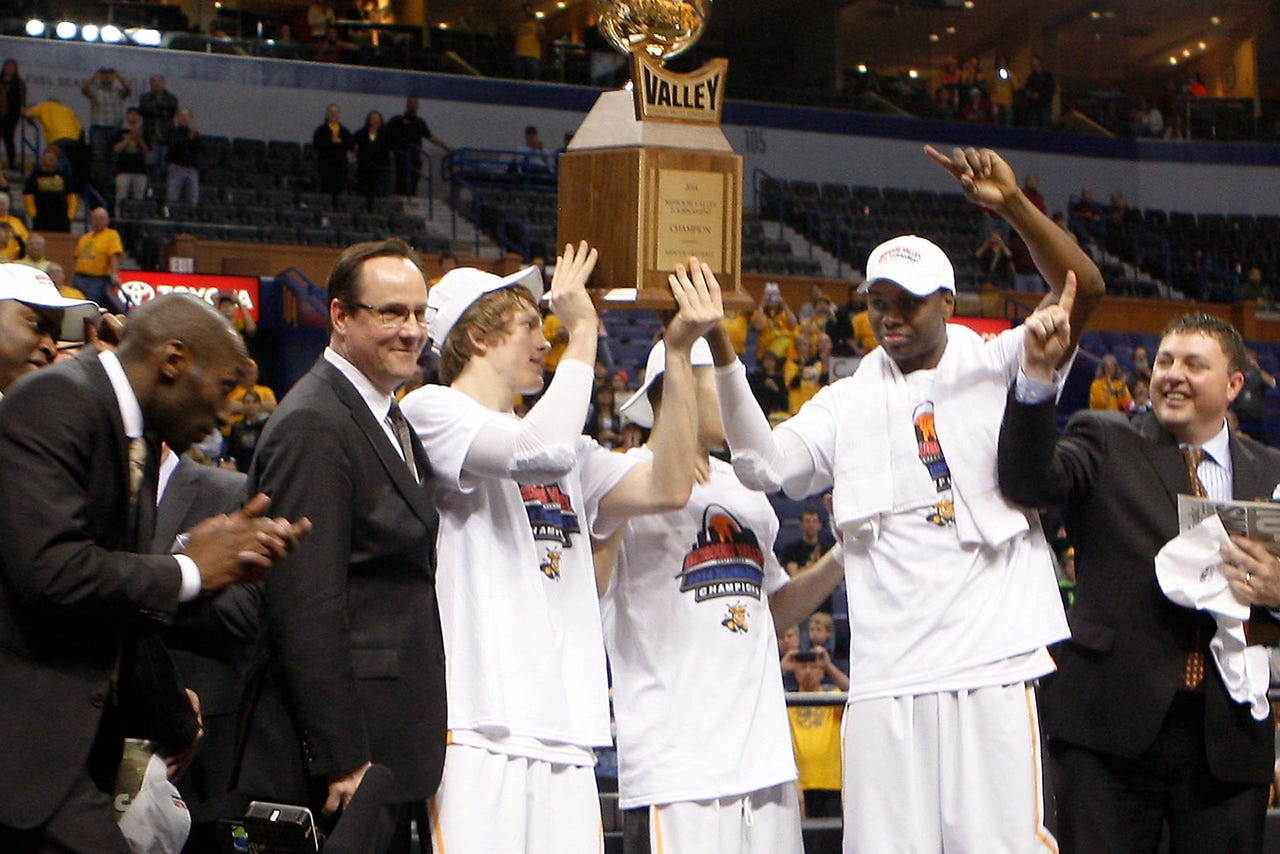 KANSAS CITY, Mo. -- New year. Same song.
"What's different now?" Gregg Marshall asks, repeating the question. The Wichita State basketball coach pauses, and offers this:
"Well, for the first time in 27 years, we have our name already up there as an automatic qualifier. That's the first time in 27 years that Shocker Nation has had that, and it's fun. It's cool.
"And then when you add 34-0 to that, it means we've had a great year. And this is just going to be icing on the cake, whatever we can accomplish in this (NCAA) Tournament. Just icing on the cake, the cherry on top. We're just very pleased with where we are and what we've accomplished, and now it's time for just that one last tournament."
One last dance. One last ride.
Where it ends, of course, only the fickle basketball gods know. But unlike last March, Marshall and his No. 2 Shockers -- the nation's last Division I unbeaten -- have a pretty good idea where Bracketville 2014 will start: Most likely in St. Louis, almost certainly as a No. 1 seed.
"We'll basically do the same thing as last year," Marshall tells FOXSportsKansasCity.com. "(We) felt pretty certain that we were in (last March). It's just a matter of getting ready, getting healthy, having the (right) mindset, to see if we can play as well as we can when the (NCAA) Tournament rolls around."
New year. Same song.
The man knows the drill, back to front, even better than he teaches it. So the Shockers (34-0) spent this week -- a week after winning the program's first Missouri Valley Conference Tournament since 1987 and a week before the NCAA tourney -- much as they did at this time in 2013: An off day Monday, practice Tuesday and Thursday, then more workouts Saturday and Sunday, just to keep limber.
All the while keeping one eye on the league tournaments (and chaos) playing out around them, another on the most likely opponents they'll see in Bracketville: A salty 16 seed (Coastal Carolina? Wofford? Mount St. Mary's?) and a pool of potential 8-9-ish-seed name brands that includes Memphis, Gonzaga (hello, irony), George Washington, Oregon (hello, Dana Altman), Oklahoma State (hello, Marcus Smart), Kansas State, Colorado, Stanford, Arizona State, Pittsburgh, Iowa or SMU.
There's perspective in play, too: This will be Marshall's 10th Big Dance as a head coach, but his first as a (presumed) 1 or 2 seed. In seven trips with Winthrop out of the Big South from 1999 through 2007, his squads were a 16 seed three times, a 15 seed once and a 14 seed twice.
Marshall knows how the other half lives. More than that, he knows better than to give them a token, patronizing glance.
"We know we're going to be playing a great team; we're going to be playing a championship team that will be playing well or (has) been playing well all year," says Marshall, whose Shockers went 4-1 in Bracketville last March, dancing all the way to the national semifinal in Atlanta. "So you've just got to be at the top of your game. And playing hard and shooting the ball well, and all those things."
New year. Same song.
There was a little decompression this week -- the calm before the Madness, the calm before the storm -- but not much. There's Marshall, breaking down film and egos, sanding over the (rare) rough edges from a dominating weekend at the conference tourney. There's Marshall, scouting local high schools, spreading the gospel of Play Angry. There's Marshall, pondering the next set of buttons to push, the next mantra, the next rallying cry.
"I really haven't (set one)," Marshall says. "This is the last tournament, it's the last challenge. We'll play as well as we can, try to win as many games as we can, and we want to take this thing as far as we possibly can. There are 15-16 teams that probably have a chance to win the whole thing."
Including you?
"Oh, yeah."
New year. Same song. Maybe this time with an extra verse.
You can follow Sean Keeler on Twitter at @seankeeler or email him at seanmkeeler@gmail.com.
---