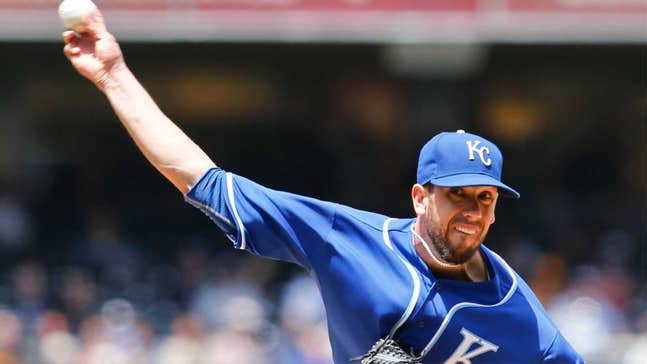 Shields pitches Royals past Padres 8-0
Published
May. 7, 2014 10:24 p.m. ET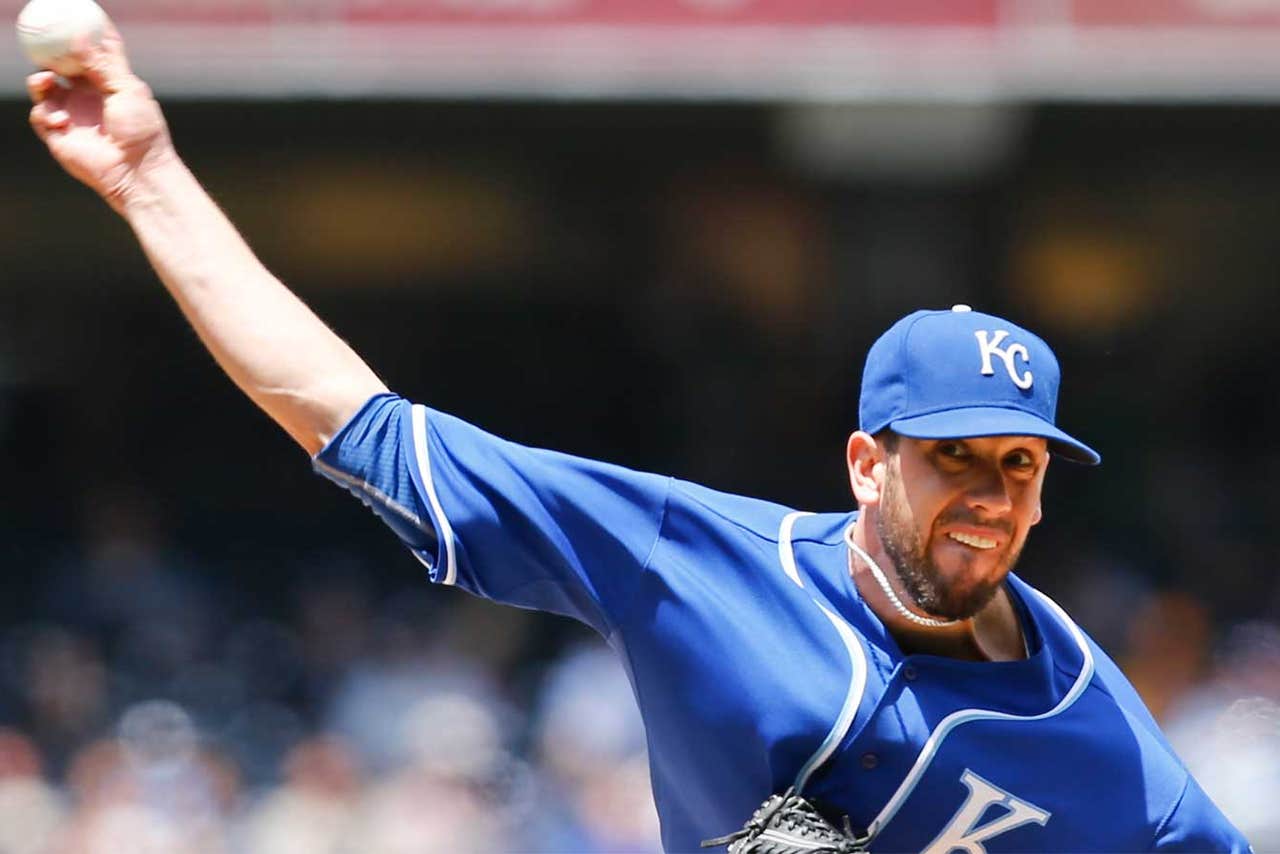 SAN DIEGO (AP) -- James Shields was on another road mound and that's a good thing for the Kansas City Royals.
Then again, he really was at his home away from home.
"It was nice to sleep in my own bed last night," Shields said after pitching Kansas City past the San Diego Padres 8-0 Wednesday.
Shields (4-3) won at Petco Park, which isn't far from his residence in Rancho Santa Fe.
"I got to play with the dog and see the kids for the first time in about a month," Shields said. "It was really nice to be around the house."
Shields wasn't a welcome sight for the San Diego batters, scattering seven hits over seven innings.
With Eric Hosmer driving in a season-high four runs and the Royals scoring three times in the first inning, Shields was able to win with less than his best.
"I didn't think my stuff way that good today," said Shields, who threw a season-high 118 pitches. "I was all over the place, getting behind in counts a lot. It was a grind day, but sometimes you got to go out there without your good stuff and compete and that is what I did."
Padres ace Andrew Cashner (2-5) didn't see the fifth inning.
"We're kind of in a team-wide funk," Cashner said.
The Royals are headed the opposite direction. They won their second straight game, took their first series at Petco Park and snapped a five-game losing skid since rolling into town.
"That was what you call an AAGG -- an all-around good game in all phases," Kansas City manager Ned Yost said. "Shields was fantastic, the bullpen was great, our defense was solid and we had very, very good baserunning. And our offense had as good as a day as we have had against a darn good young pitcher in a long time."
For a good stretch, Shields, who struck out four and walked two, has been tough on the road. He's won four straight starts away from Kauffmann Stadium and since the start of last season is 14-4 with a 2.00 ERA.
Hosmer got three hits. He finished the series going 7 for 15 with seven RBIs, a homer and a double.
"The power numbers will come," Hosmer said. "I'm not worried about that. It's early in the season and right now I'm just doing anything to help this team win."
"The biggest thing today was coming up with runners in scoring position and getting guys in," he said.
The Padres scuffled, not having any better luck against two relievers after Shields exited. They were shut out for a major league-high sixth time this season. San Diego has lost six of eight overall.
Cashner, who lasted a season-low four innings, had trouble from the start. He threw 43 pitches in the first, hurt by a pair of errors from shortstop Everth Cabrera that led to two unearned runs.
"I feel bad for my teammate, for Cashner," Cabrera said.
Alcides Escobar reached when Cabrera misplayed his ground ball after Nori Aoki opened with a single. Hosmer hit a two-run single, Alex Gordon reached base two batters later when Cabrera mishandled his grounder and Danny Valencia followed with a broken-bat, RBI single.
Cashner ended the inning by getting Shields to ground out with the bases loaded in a nine-pitch at-bat.
"That was the best AB of the game," Hosmer said.
The Padres had a chance to cut into their deficit in the second when they got three hits. But Cameron Maybin was too aggressive rounding second base on an infield single, and Escobar slid in behind from shortstop, took Hosmer's throw from first base and made the tag.
Padres manager Bud Black requested a review, but the call stood. It marked the first time in five appeals this season that Black had lost.
The Padres tied a season high with three errors, and had a passed ball and wild pitch in allowing four unearned runs.
NOTES: Padres 3B Chase Headley (strained right calf) will play for Single-A Lake Elsinore on Thursday and Friday. He could be activated for Saturday's game against the Marlins. ... Padres OF Carlos Quentin is with Triple-A El Paso for at least two games and then will be re-evaluated. Quentin has been on the DL all season with knee problems. ... Royals 2B Omar Infante was out of the lineup with a sore back. He was replaced by Danny Valencia, one of three Royals with three hits. ... The Padres open a four-game series with the Marlins on Thursday with RHP Ian Kennedy (2-4, 3.43) facing RHP Jacob Turner (0-0, 9.90). ... The Royals play Seattle on Thursday as LHP Danny Duffy (1-2, 2.19 ERA) goes against Mariners RHP Hisashi Iwakuma (1-0, 5.40).
---