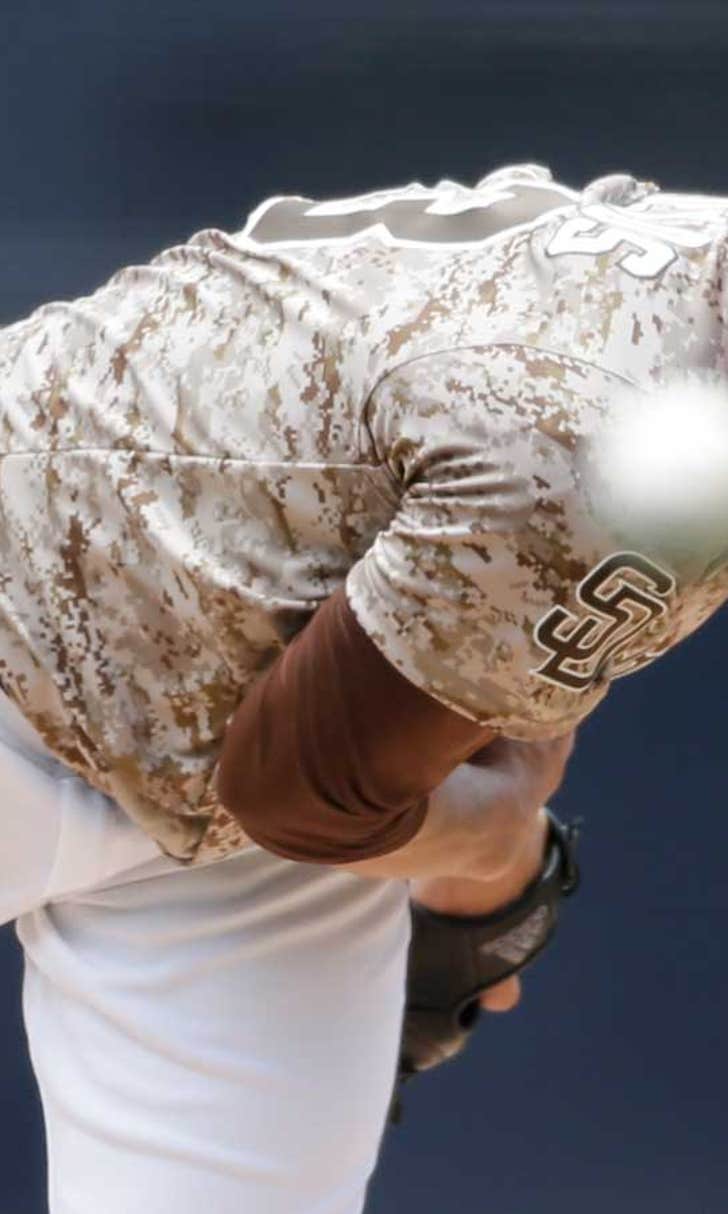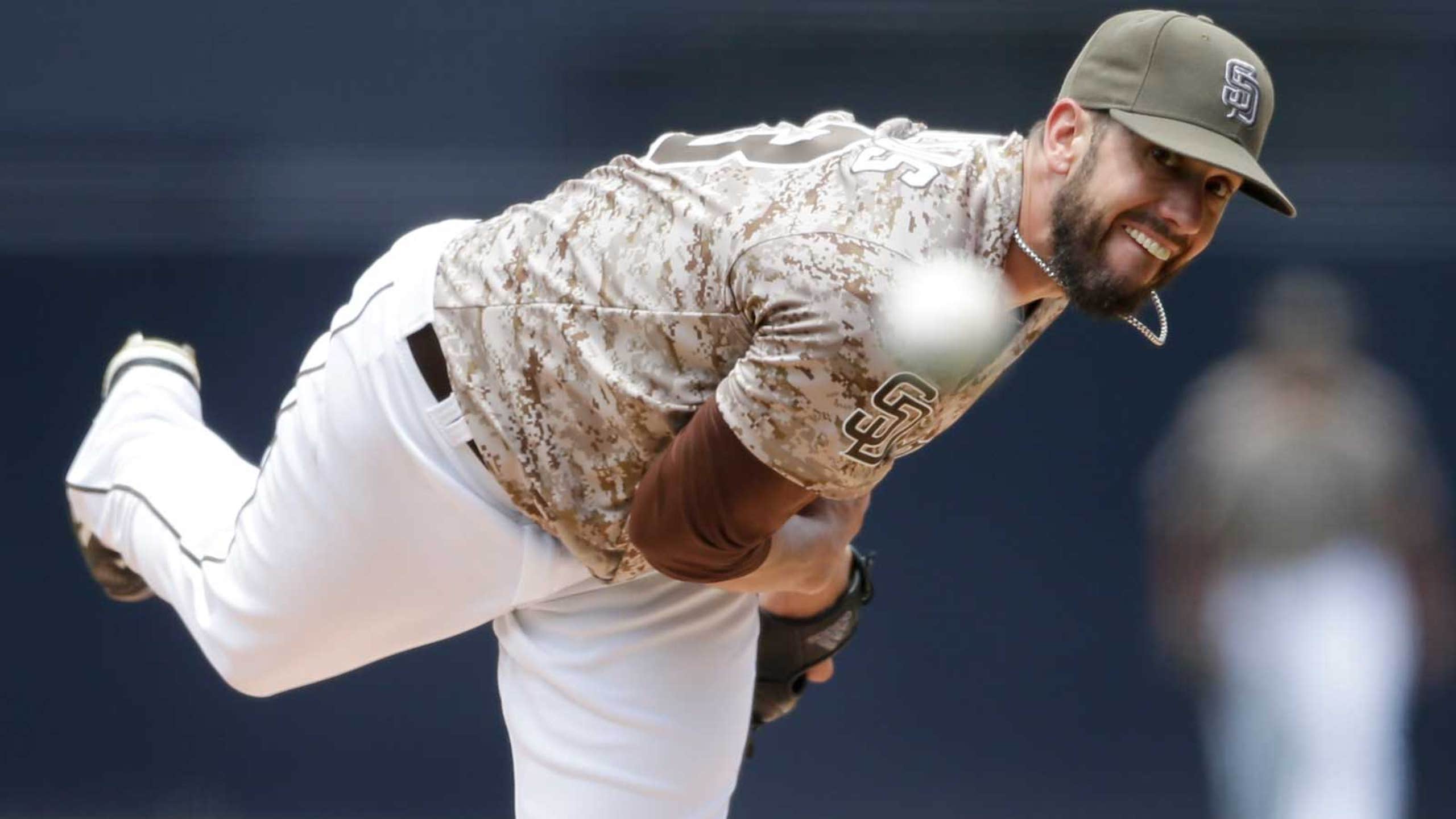 Shields leads Padres into three-game series at Arizona
BY foxsports • June 19, 2015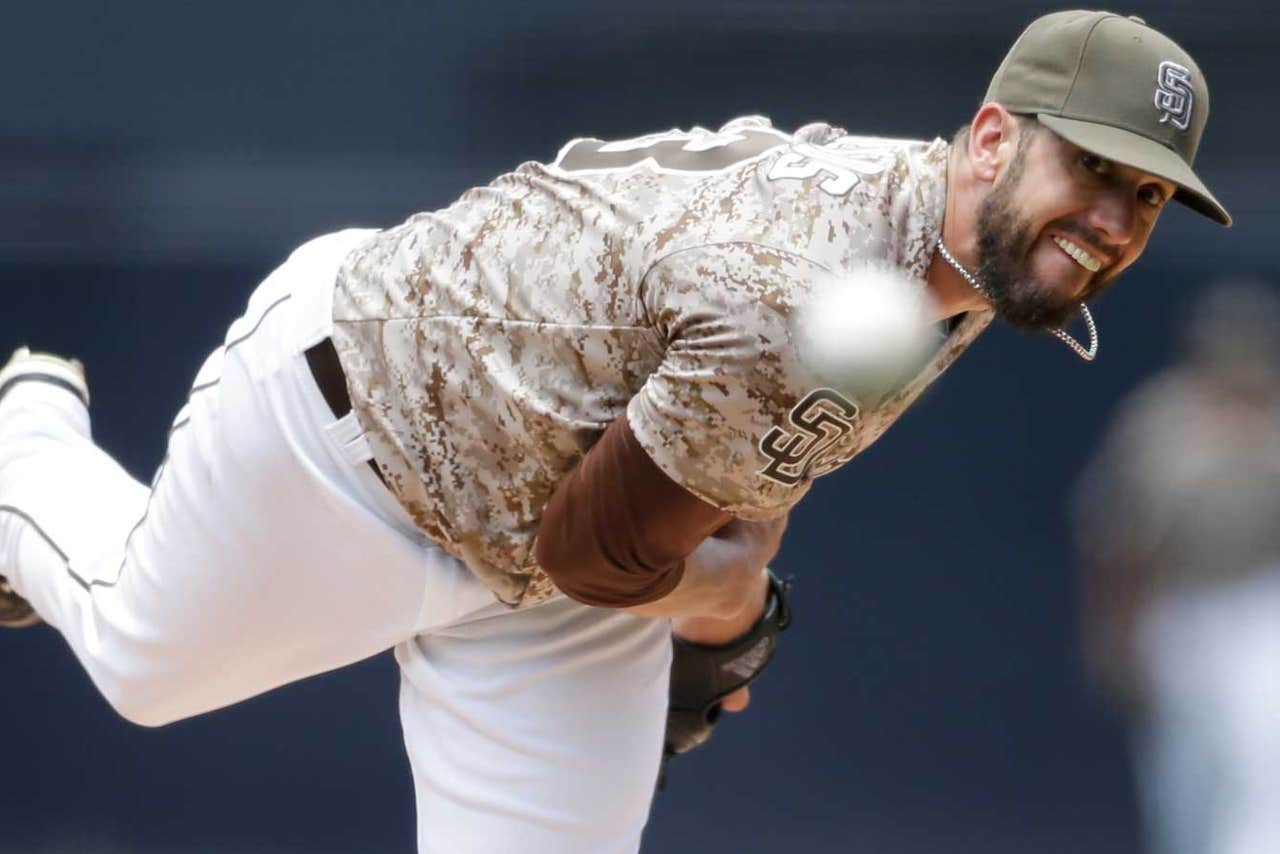 Despite his status as baseball's only regular starter without a loss, this season has been anything but typical for James Shields.
Shields can improve to 8-0 with a win over Arizona on Friday night, but the San Diego Padres may have some concerns about his home run and innings totals as they continue an eight-game trip in this opener against the Diamondbacks.
The Padres (33-36) had a busy offseason that included signing Shields (7-0, 3.59 ERA) to a four-year, $75 million deal. The right-hander has been durable throughout his career, chewing up at least 200 innings in every one of his full major league seasons since 2007, but that hasn't fully been the case this year.
While his strikeouts-per-nine-innings rate of 10.68 is by far a career best, Shields hasn't tossed more than seven innings in 14 starts and his 16 homers allowed are tied for second-most in MLB - well on pace to eclipse the 23 he gave up over 34 outings in 2014.
San Diego was expecting to get a lot more innings out of Shields after he threw 21 complete games between '07-14, tying Adam Wainwright and Felix Hernandez for the fourth-most in baseball in that span.
Shields has failed to earn a decision five times when he's allowed two earned runs or fewer while working at least six innings, including twice in his last four starts.
"We have to win," he said after departing Sunday with a 2-1 lead before the Padres lost 4-2 to the Los Angeles Dodgers in 12. "We have to win that game. The game was ours to lose and we have to do a better job of bearing down and getting that win right there."
One thing Shields won't have to concern himself with is the streak of Diamondbacks first baseman Paul Goldschmidt, who went 0 for 4 in Thursday's 7-1 loss to the Angels to end his run of successfully reaching base at 28 games.
Goldschmidt remains a big threat, though, with a .357 average that's among the major league leaders. He went 2 for 3 with a home run against Shields in Arizona's 6-5 loss May 8.
Thursday's loss marked the eighth time since April 24 that Arizona (32-34) failed with a chance to get back to .500.
"I don't think anybody is thinking about that," manager Chip Hale said. "We just didn't play well enough today and they did."
San Diego had dropped 11 of 14 before beating Oakland 3-1 on Thursday to salvage a win in the four-game home-and-home series and give interim manager Pat Murphy his first victory.
"It's a little silly to make it about me today," said Murphy, who was hired Tuesday after Bud Black was fired a day earlier. "It was kind of a must-win, but you still have to let the game flow. If you try to force it, a lot of bad stuff can happen."
With the Padres in position to overtake Arizona for third in the NL West, right-hander Rubby De La Rosa (5-3, 5.27) will oppose Shields and try to deny San Diego its first back-to-back wins since a four-game streak June 2-6.
De La Rosa had worked just five innings and allowed two homers in each of his previous three outings before throwing eight in a 4-0 win at San Francisco on Sunday. He had gone 0-1 with a 12.00 ERA and .368 opponent batting average during the rocky patch.
He is 2-0 with a 1.42 ERA in his career against San Diego with both wins coming earlier this season.
---