Shaw's return to the football field for USC more physical than mental
BY foxsports • November 19, 2014
Twelve weeks and 10 games later, Josh Shaw's return to the football field will be more about his physical state than where he is mentally.
Shaw wasn't on the field for spring drills but did participate in fall camp. During that time, he was soaking up first-year USC defensive coordinator Justin Wilcox's defensive playbook.
Head coach Steve Sarkisian said Shaw "potentially" could play Saturday when the Trojans visit the Rose Bowl to take on crosstown rival UCLA. If the USC defensive back doesn't take the field, it likely won't be because he hasn't gotten up to speed.
Shaw hasn't played in a game in nearly a year. The last time he touched the field in a competitive contest was when he recorded six tackles and an interception in the 2013 Las Vegas Bowl last December. 
He missed the first 10 games of this season serving a suspension after fabricating a story about how he suffered two high ankle sprains near the conclusion of fall camp. 
The defense hasn't changed since that time, but Shaw's ability to get in football shape in less than a week is a major question. 
"We got concepts and those concepts never change," defensive backs coach Keith Heyward said. "He's a smart football player and he knows our defense. It's not about catching up. If you was in fall camp with us all those same concepts that we taught during fall camp (are) the same concepts we're playing today ...Mentally he can go out and play (today)."
Shaw returned to the practice field Wednesday morning with the Trojans. His teammates welcomed him with open arms. Although they were glad to see Shaw back on the field, many of his defensive teammates considered Wednesday a "normal" practice and didn't notice much difference.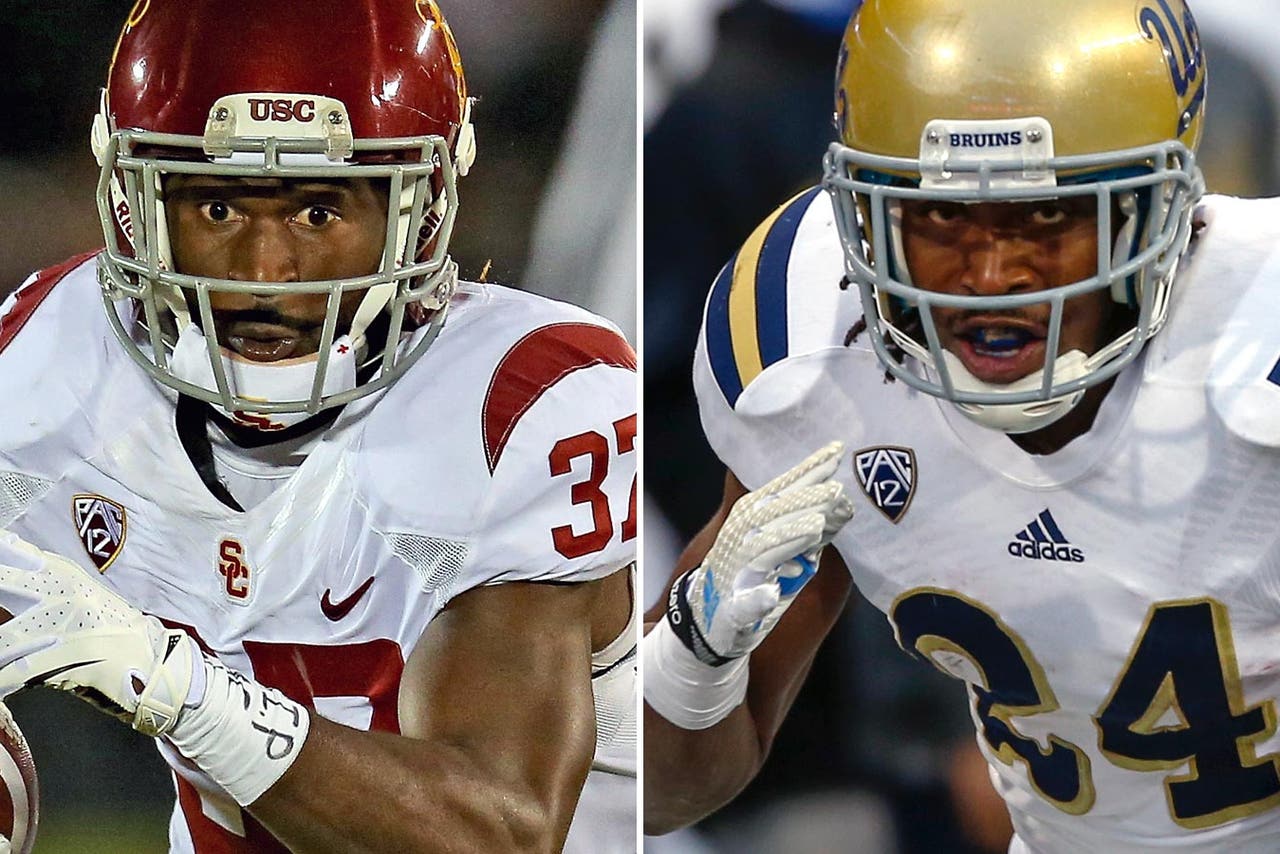 Breakdown: No. 24 USC at No. 11 UCLA, Saturday, 5 p.m.
As far as distractions go, Sarkisian didn't look at Shaw's return to practice as anything major, either.
"This isn't a big deal," Sarkisian said.
On the field, Shaw participated in defensive drills and also on special teams.
Although Sarkisian said Shaw could "potentially" play Saturday, with just one practice in the books, it's too soon to make a determination on if he actually will. There is still a lot more that needs to be evaluated between now and Saturday. 
"I thought he moved pretty fluidly," Sarkisian said. "You can tell he's been active. He's been doing things.
"(We have to see) his comfort level of the defense and the calls that we have and where he fits in our gameplan. Our own comfort level with him and the things that he's capable of doing and the communication that is so critical. We've been talking all year about how important our communication is on defense and in the backend and we've really improved upon that, so now as we integrate him back in we have to be comfortable with him doing those same things."
Shaw was not made available to the media Wednesday. As part of his reinstatement, he must refrain from speaking to any members of the media until the team's bowl preparation. 
---