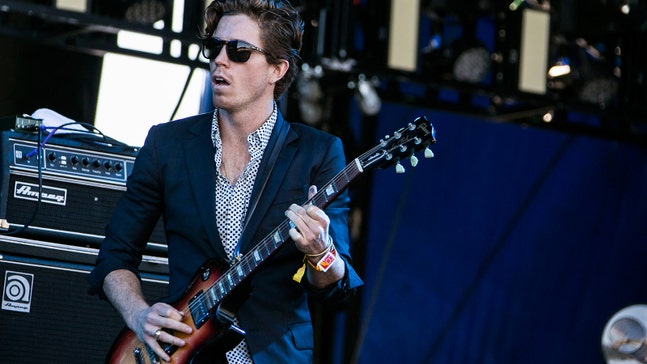 Shaun White makes teen's prom dream come true
Updated
Mar. 4, 2020 8:16 p.m. EST

A Pennsylvania teen received the surprise of her life when her celebrity crush showed up at the prom to accept an invitation to be her date Friday.
Two-time Olympic snowboarding gold medalist Shaun White surprised senior Carly Monzo at the Mount St. Joseph Academy prom at Whitemarsh Valley Country Club in Lafayette Hill, Pa., just north of Philadelphia.
"It was nutty ... it was crazy," Monzo said. "I can't even get over it."
It all started with a million-to-one idea.
Monzo and friends made a short video entitled "GoProM?" this spring asking White to accompany her. She recorded the video with a camera made by GoPro, which sponsors White, and added music from the heartthrob athlete's band, Bad Things.
"I just kind of got inspired," Monzo told The Times Herald.
White saw the video almost as soon as it was posted online and went to work making preparations. In a plan that only a handful of people knew about ahead of time, White arrived at the prom at about 9:30 p.m.
"(School officials) called my name to the front and I thought what could I have possible done for them to address the entire prom," Monzo told the paper.
But rather than be in trouble, she was about to be in the spotlight. A curtain opened, and waiting on the other side was White, along with his bandmates.
"All of my friends were crying for me and I was like 'Carly, don'€™t lose it,'" she said.
---