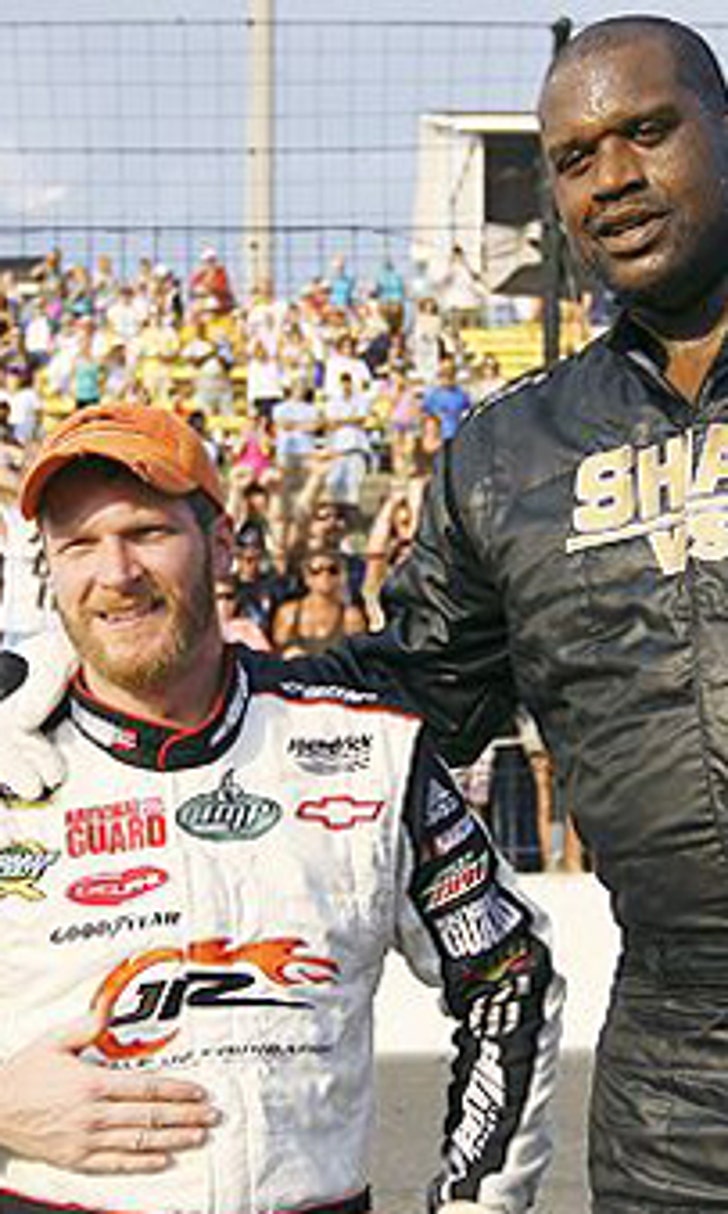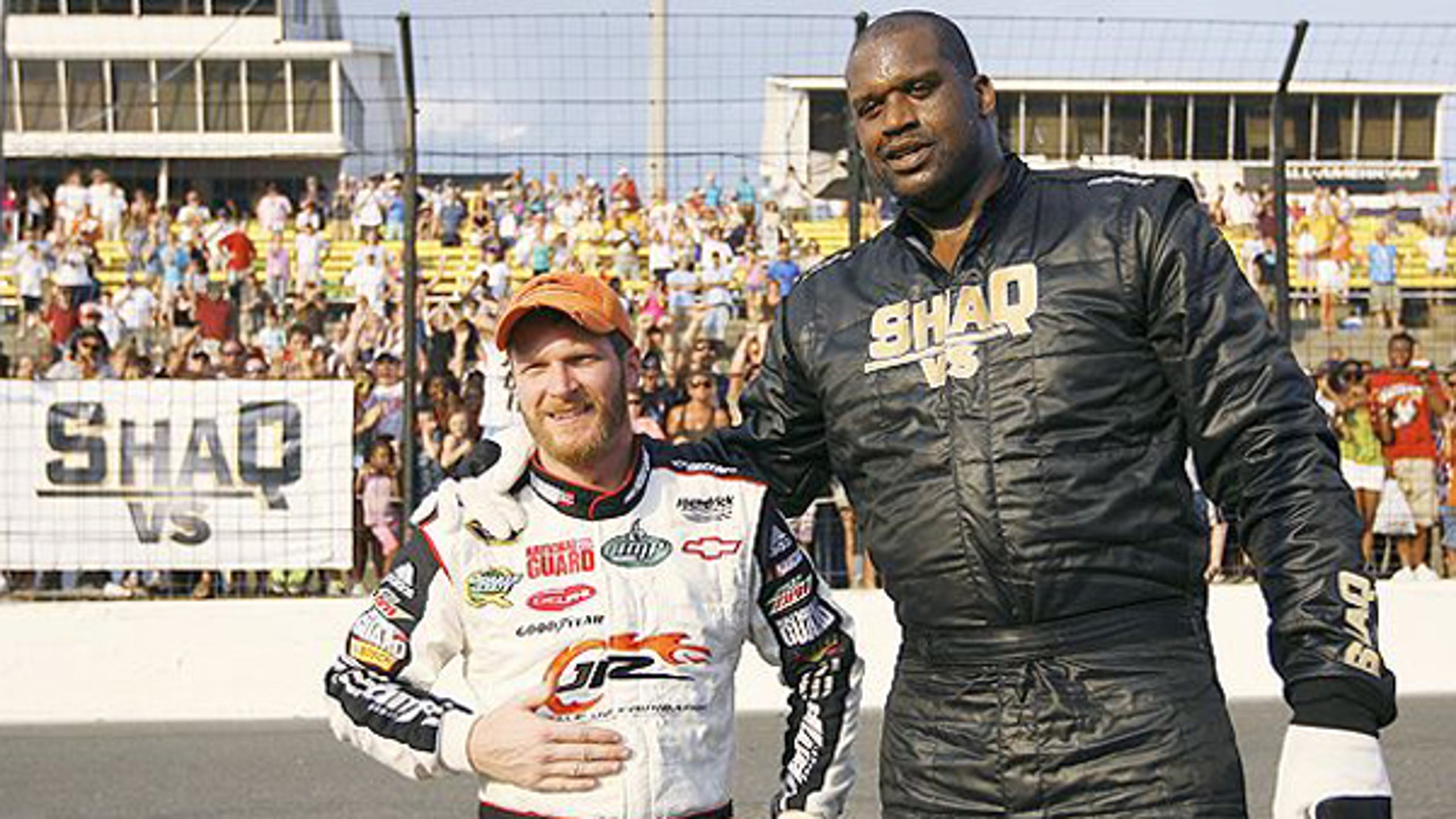 Shaq's Toughest Moment: Racing Dale Earnhardt Junior?
BY foxsports • August 1, 2013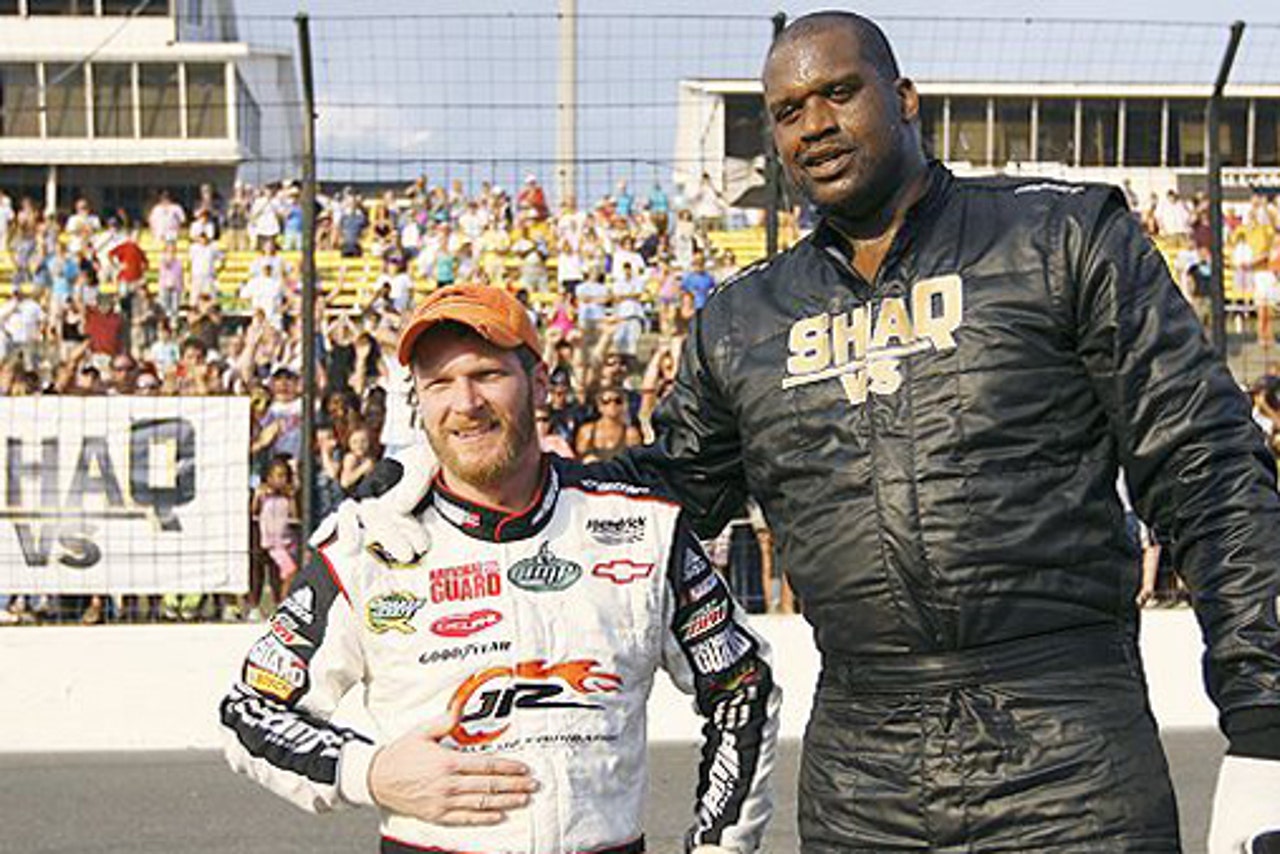 Shaquille O'Neal is a four-time NBA champion and 15-time NBA All-Star. You would assume that the toughest experience of his life would have happened on the hardcourt. Well, you would be wrong. 
In 2010, O'Neal squared off with Dale Earnhardt Jr. in an episode of 'Shaq Vs.'. Shaq recalled the experience in a recent interview with NASCAR.com:
Whoever said these guys aren't athletes are out of their minds. That was the toughest three hours I've ever had in my life. I was fitted for a car, me and Dale raced 50 laps, and I slept for two days after that. I really did.
O'Neal would go on:
And I was terrified. I don't really get scared by a lot of stuff, but I was freaking terrified. You definitely have to be a great shape to do this. And you've got to be small. I don't think a big guy like me would really survive out on the track. You've got to be smaller. But it's a great sport.
Wow. Something scarier than Shaq's free-throw shooting? That's saying something. 
---