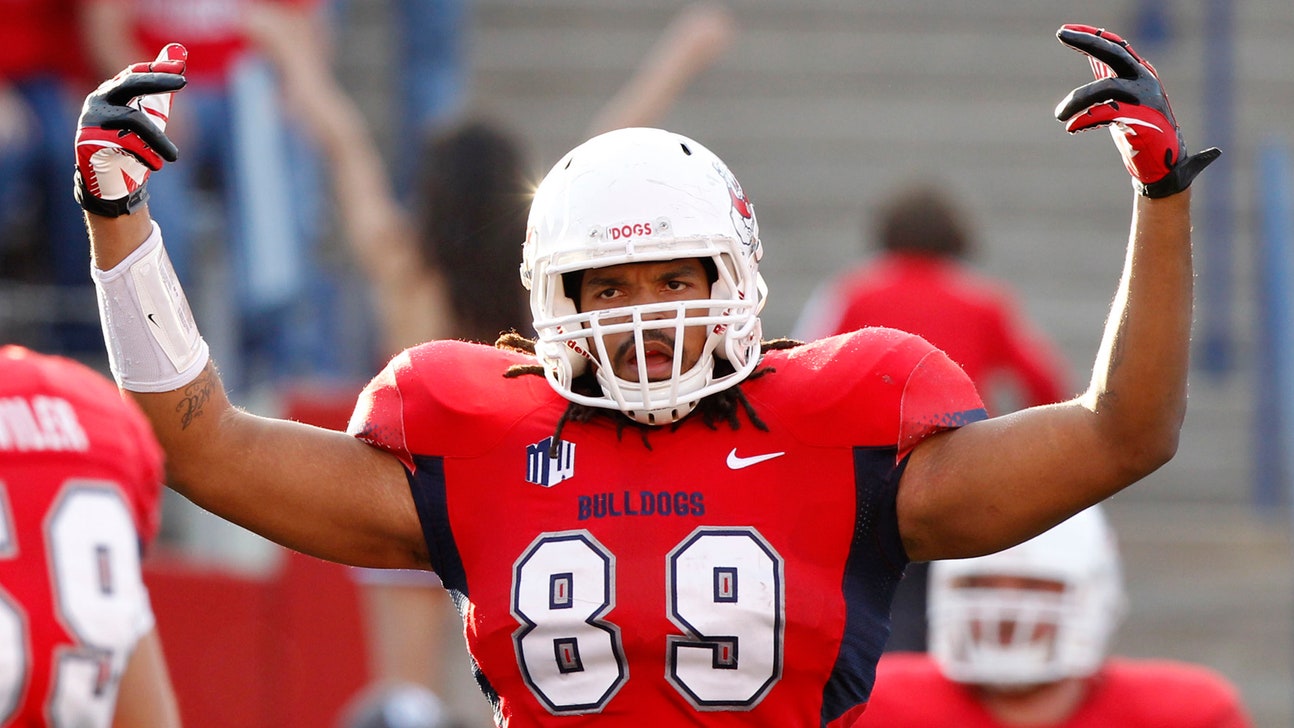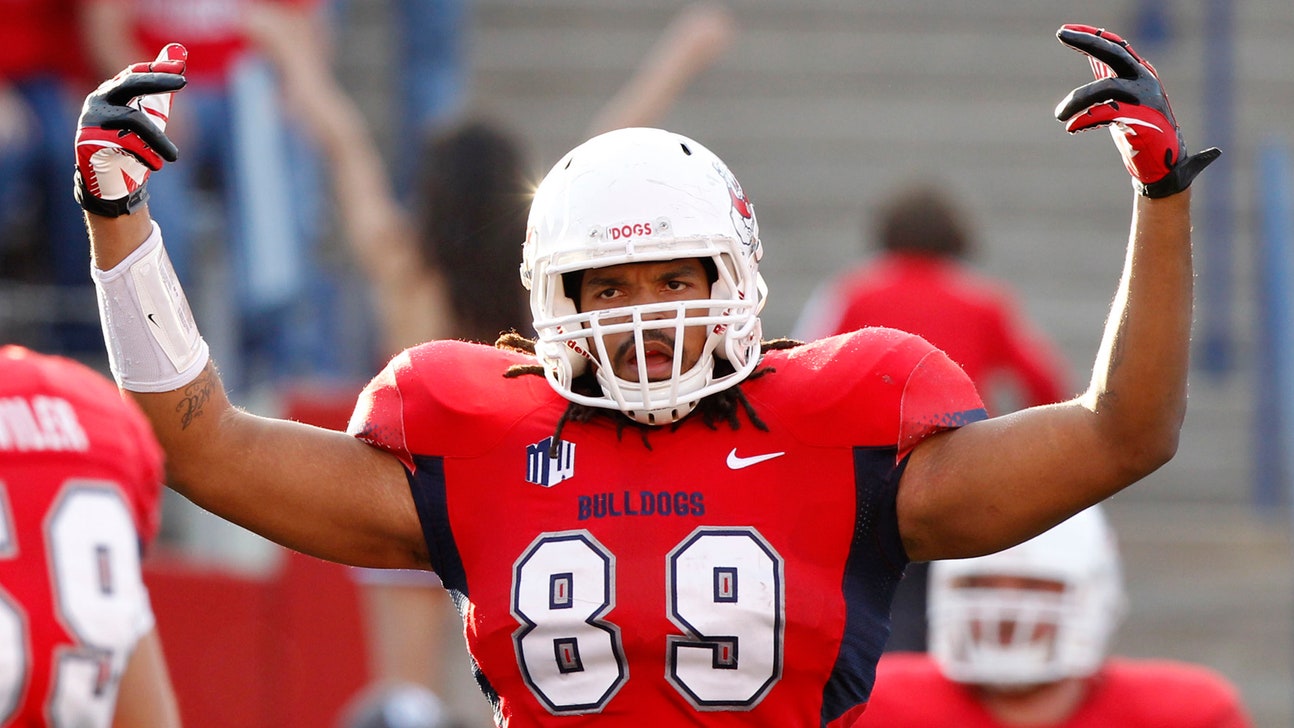 Scrimmage could provide chance for young Jaguars to make impression
Published
Aug. 1, 2014 1:00 p.m. ET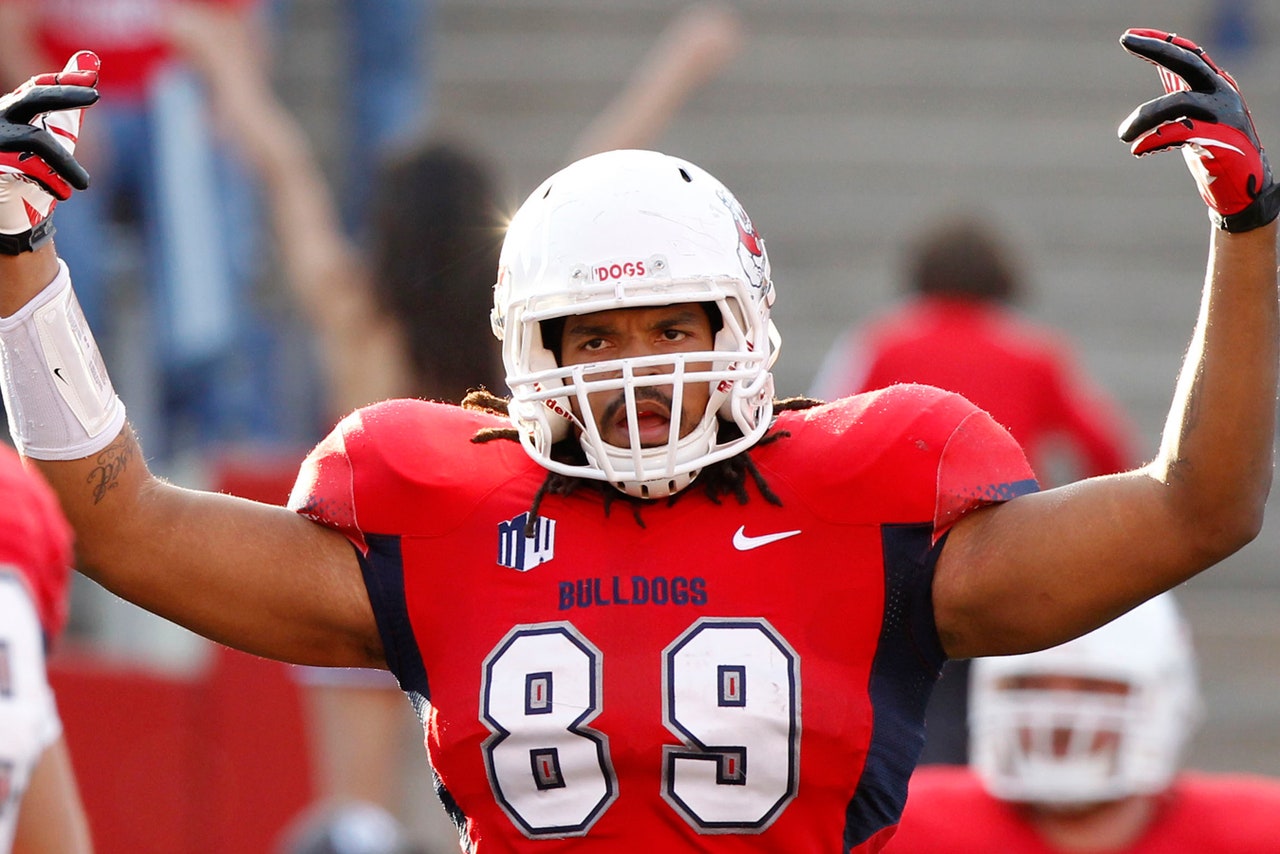 JACKSONVILLE, Fla. -- The Jacksonville Jaguars have 18 undrafted first-year players on their roster in training camp. It wouldn't be going out too far on a limb to predict the vast majority of those won't be around four weeks from now when the preseason ends.
But Ryan Davis was once in the same situation and overcame the odds, while Marcel Jensen might have seen his chances of sticking go from good to excellent this week.  
For as much as Saturday night's scrimmage at EverBank Field will give Jaguars fans the opportunity to see quarterback Blake Bortles running the offense in game situations, it's the far less high-profile rookies who have something more to prove. Players from such schools as Cumberland (Ky.), Winston-Salem State and Missouri-Western State might not register with most casual observers, but for running back Terrance Cobb, safety Jerome Junior and tight end Reggie Jordan, this could be their make-or-break moment.  
Jensen, a 6-foot-6 tight end out of Fresno State, caught the eye of the Jaguars' coaching staff six months ago at the Senior Bowl and again in the spring during organized team activities and minicamp. And with Clay Harbor expected to miss the next four weeks because of a strained left calf, Jensen could well become the primary backup to veteran Marcedes Lewis, whose 2013 season got off to a late start due to a calf injury of his own.  
"It's a huge opportunity for me," Jensen said. "On the other hand, I feel terrible for Clay. That's my boy. He's a great dude, a good player. But now's the time for me and the other guys to step up."  
Davis, a defensive end who was the Mid-Eastern Athletic Conference Defensive Player of the Year as a senior at Bethune-Cookman, spent the first nine weeks of last season on the Jaguars' practice squad before making an impact in their two victories over the Houston Texans with an interception and a sack.  
"It's definitely a confidence-builder to know you can play on this level," he said. "And the guys in this room have my back, and I have their backs. I just want to be prepared. Last year was a bit of a stepping stone, but this year, I really want to make some big strides."  
Those strides might be impeded because, unlike at tight end, the Jaguars now have an abundance of veterans at defensive end. By signing former Seattle Seahawks stalwarts Red Bryant and Chris Clemons to go with former first-round pick Tyson Alualu and former second-round pick Andre Branch, Davis could be forgiven for thinking his job security had been threatened.  
That's not the approach he's taking.  
"Those guys have been helpful," he said of Bryant and Clemons. "Anytime you bring in guys like that, especially from a Super Bowl-winning organization, who can drop knowledge on us younger guys, that's a win-win situation. It's going to do nothing but elevate everybody's play on the defensive line."  
Besides, Davis knows what he accomplished at the expense of a team which finished with a 2-14 record isn't going to factor into whether he stays or not.  
"I don't want to come out here and get complacent," he said. "I know for me as a player, there's a lot of room to grow. And a lot of guys came in here to compete. So I have to stay humble and do my job and continue to get better, and I think everything will go well for me."  
Jensen got a dose of humility by not being chosen in any of the seven rounds last May but believes things have worked out for the best.  
"I don't try to think how I ended up here," he said. "I'm glad I did. Honestly, I don't want to say I'm happy I went undrafted. But if it had to happen for me to be here, then I'm cool with it. I wouldn't want to be anywhere else but here in Jacksonville. I love it here. The fan base is great. I love the atmosphere on the team, the coaches."
Having his locker next to Lewis' helps as well.  
"I'm talking to him every chance I get after practice," Jensen said. "If I felt like I messed up on something during practice, I'll have him teach me through whatever mistake I made. I couldn't ask for a better role model or someone to look up to."  
Jaguars coach Gus Bradley said watching how Jensen and other free agents adapt to the music played over the loudspeakers throughout practice or moving a workout to an area high school Monday goes into the player evaluations.  
"You want to try to provide an environment of chaos because in a game, they've got to operate under chaos," he said. "It could be a two-minute situation, things like that. And those guys, those free agents, we're putting them in different situations. That's the challenge for them: Can they show us that, in difficult times, they can operate under that?"  
Jensen, wide receiver Allen Hurns, guard Tyler Shatley and cornerback Rashaad Reynolds could stand the best chances of lasting until the final cuts and beyond. LaRoy Reynolds, who is being projected as one of the Jaguars' starting outside linebackers, made the team a year ago as an undrafted rookie.
You can follow Ken Hornack on Twitter @HornackFSFla or email him at khornack32176@gmail.com.
---