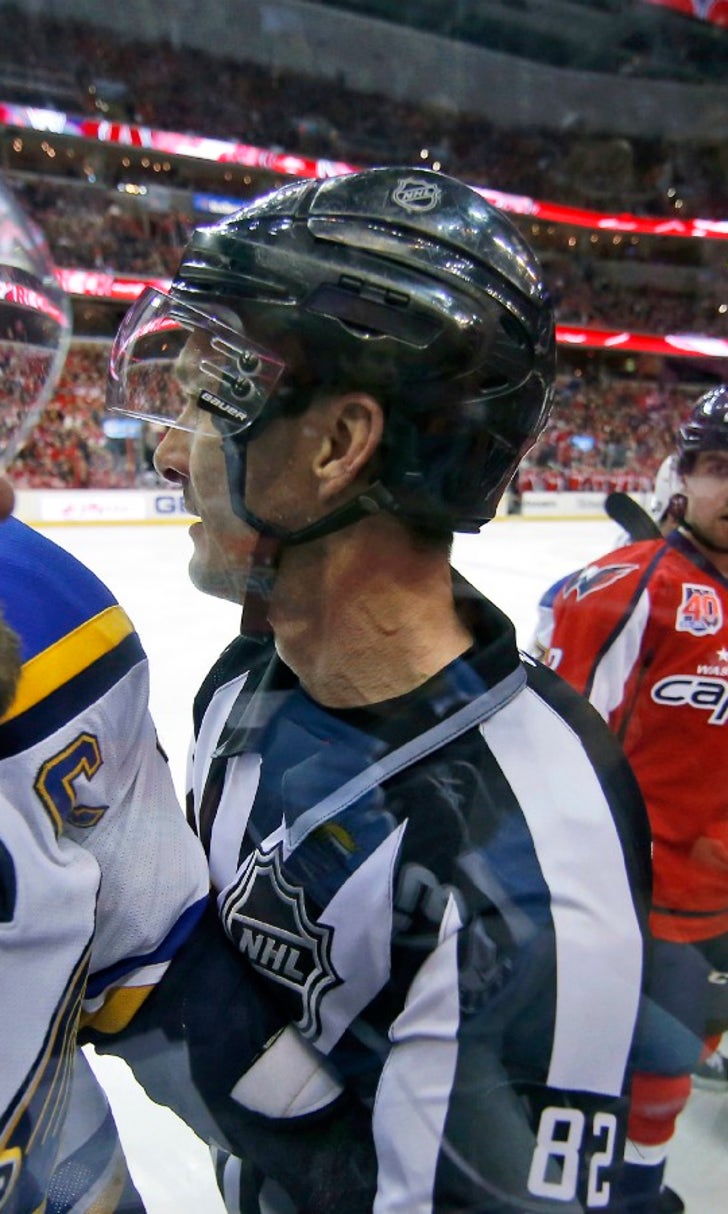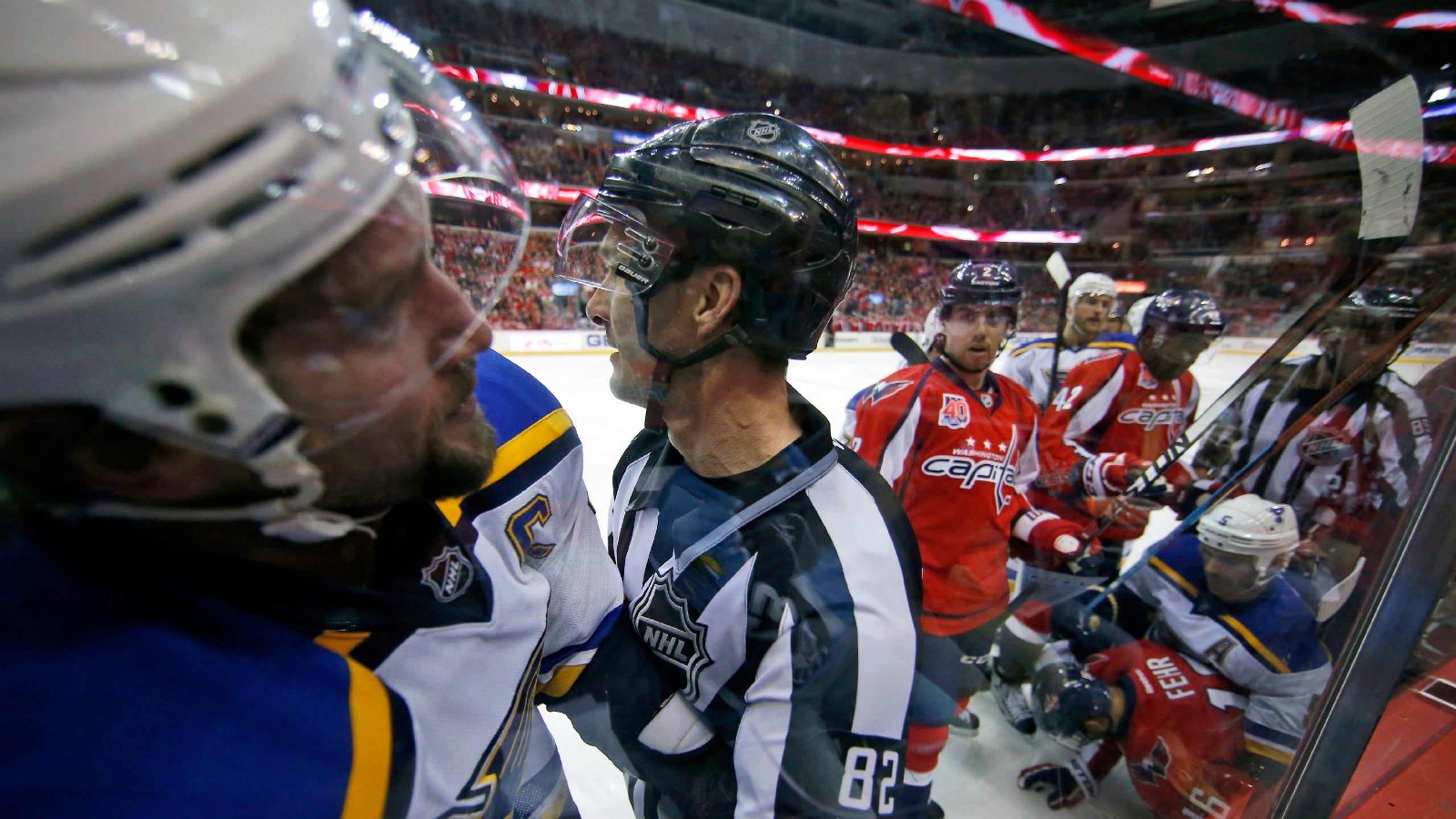 Scrappy Blues pick up slack for absent players in impressive road win
BY foxsports • February 1, 2015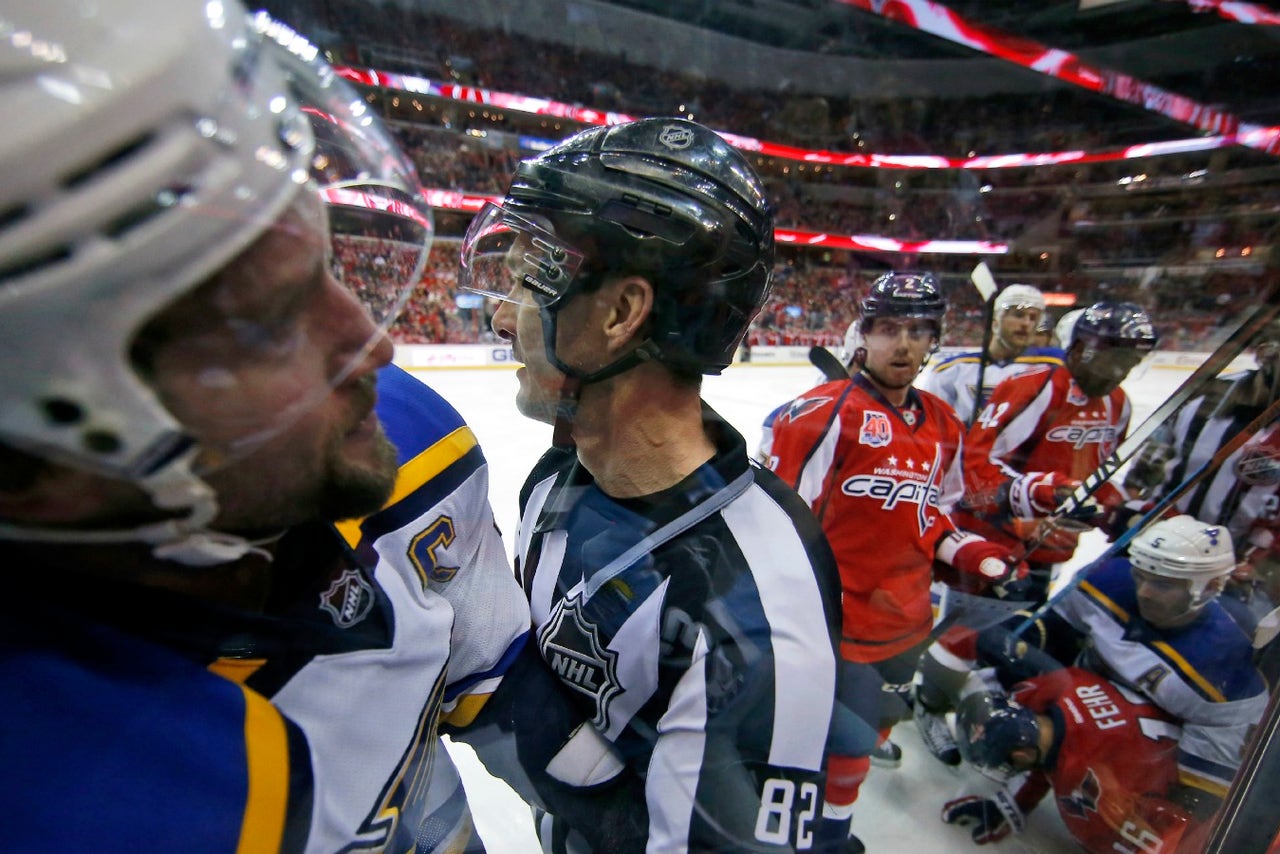 The Blues keep playing their hard-nosed physical brand of hockey and they keep finding their way around increasingly difficult obstacles.
Grit and determination carried them through adversity before perfect passes by T.J. Oshie and Alexander Steen set up Vladimir Tarasenko's beautiful game-winning goal in the final period. Despite the departure of two key players before the game's midway point, St. Louis had more than enough energy left to hold off a desperate attack by Washington for a 4-3 win.
Relentless offense continues to be the driving force for the Blues' impressive 10-0-1 stretch since a 4-3 loss at Anaheim on Jan. 2. Their basic strategy has been simple enough: Spend enough time in the offensive zone firing pucks at the opposing net, and good things will happen.
It proved true again against Washington's backup goaltender Justin Peters, who stopped hard shots from Oshie and left wing Jaden Schwartz in a span of five seconds early in the first period. But Steen took advantage of the second rebound to give St. Louis a 1-0 lead.
He got the rebound off his own shot for a second goal in the next period, and later Dmitrij Jaskin scored on the last of three shots in quick succession to put the Blues in front for good, 3-2. St. Louis finished with 40 shots as two of its most potent offensive threats watched from the locker room.
The first blow came early, when All-Star defenseman Kevin Shattenkirk took a hit from Alex Ovechkin and crashed hard into the boards in the first period. He left after less than two and a half minutes of ice time with a lower body injury and didn't return, leaving St. Louis without the NHL's second-highest scoring defenseman. Shattenkirk is also a leading contender for the Norris Trophy.
Captain David Backes got a little too aggressive in the second period and drew blood by delivering a hard hit along the boards to Capitals defenseman Karl Alzner. The Blues' leader in points and plus-minus for January headed back to the locker room after receiving a game misconduct to go along with a five-minute major for boarding.
Washington mustered only two shots on the ensuing power play as St. Louis' pressure kept the game tied at one. Although the Capitals often matched their physicality and downright nastiness, the Blues never backed down as they fought through several lineup changes.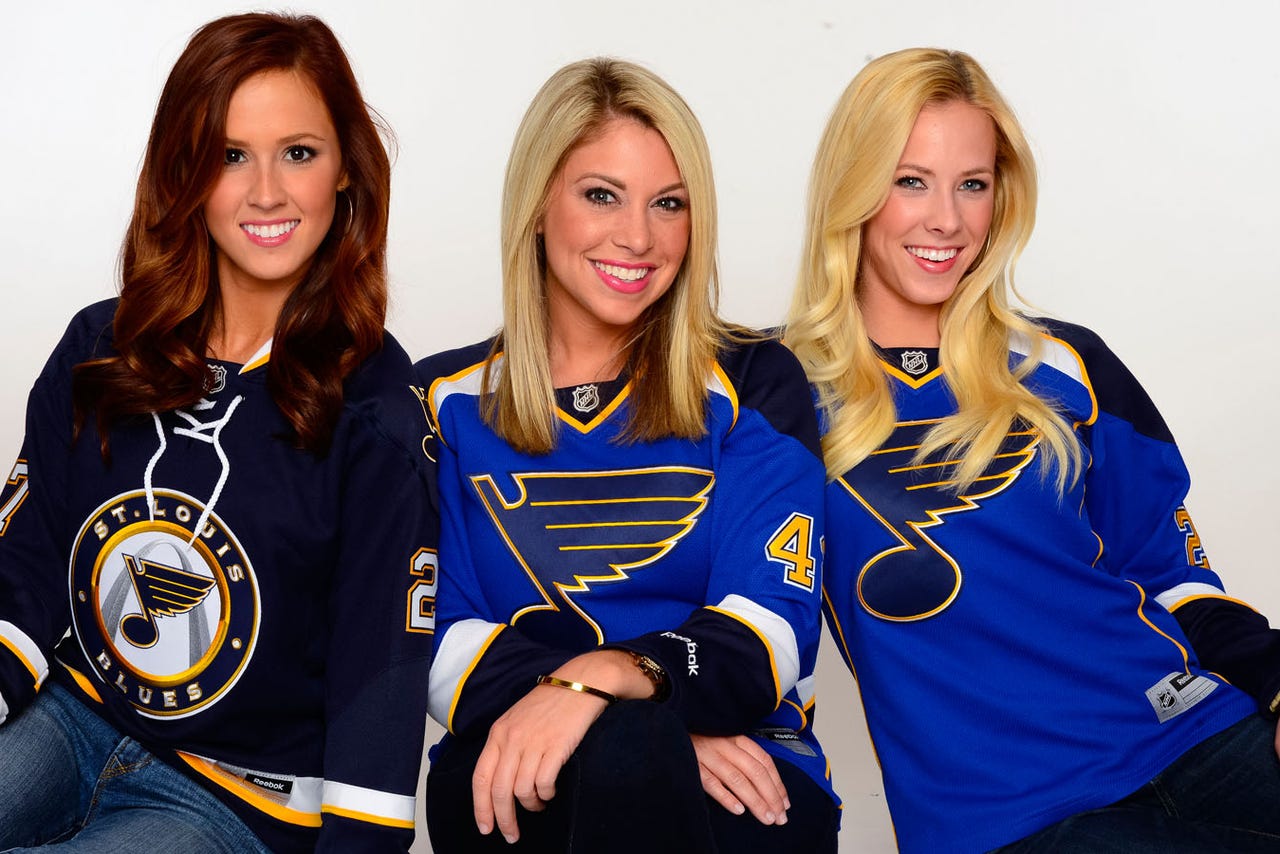 FOX SPORTS MIDWEST GIRLS: Read their bios, check out their upcoming appearances and view their photo galleries and videos.
Forwards Lehtera and Berglund were also unable to play because of injuries suffered last Thursday against Nashville, leading to some key minutes for Ty Rattie and Joakim Lindstrom. But it was the veterans who picked up most of the slack in place of their regular leaders.
Defenseman Alex Pietrangelo played a season-high 32:15 and battled hard against Ovechkin, who delivered several big hits during an impressive performance. Offensively, Oshie and Steen didn't slow down without Backes at center, scoring three points each.
It's unclear when any of the injured players will be able to return, and at some point, too many absences will derail the success of any team.
Apparently the Blues aren't there just yet.
ELLIOTT SHINES
St. Louis' defense took a big hit as well without the reliable play of Shattenkirk and Backes.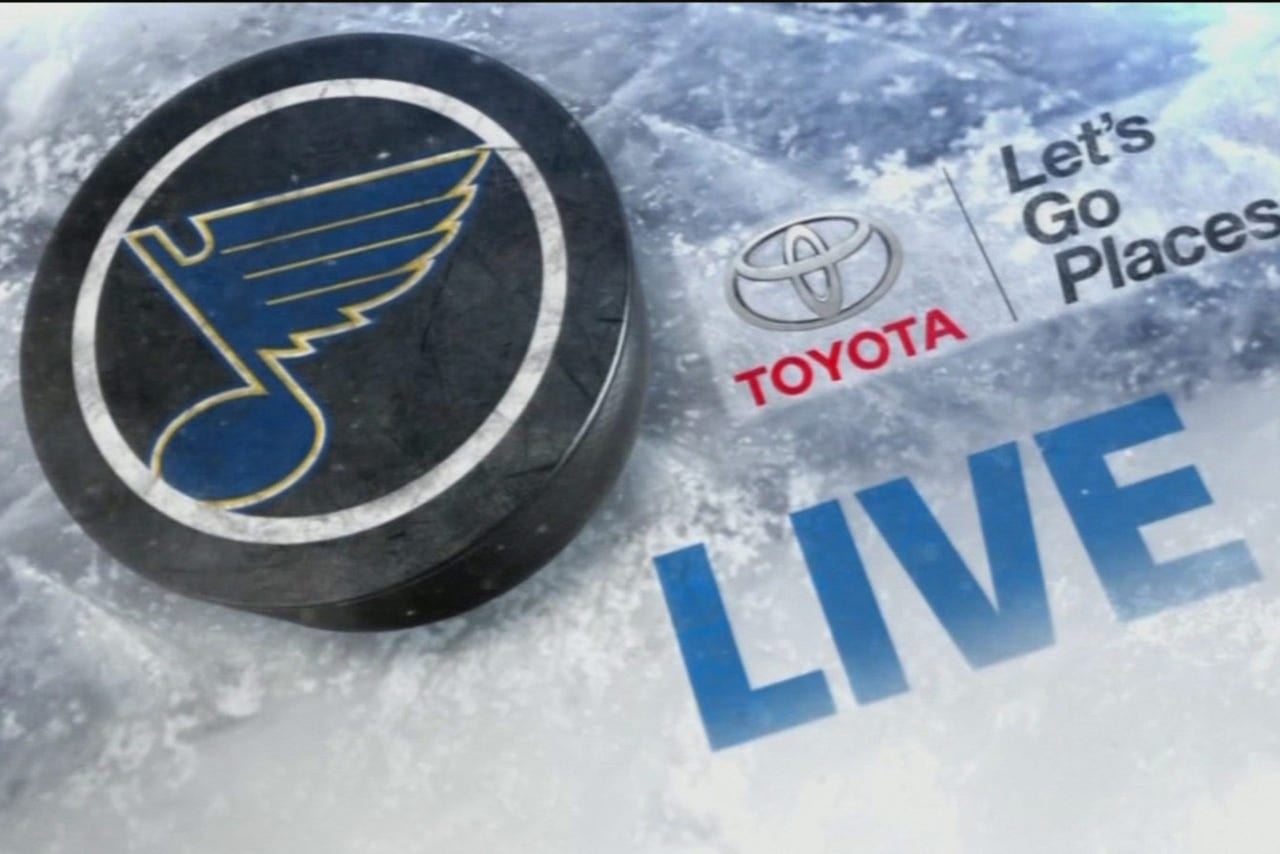 Watch the Blues Live pregame and postgame shows before and after every St. Louis Blues game on FOX Sports Midwest.
That meant more work for goaltender Brian Elliott, and he stepped up to the challenge with 33 saves on 36 shots to improve to 8-0-1 in 2015. He hadn't seen that many shots since Nashville fired 47 during a 3-2 win in his return from injury on Dec. 30.
Ovechkin showed why he leads the NHL in goals with his 30th and 31st of the year, but the Capitals' physical, unyielding captain could have easily had a lot more. Elliott denied him eight times, including once in the first 80 seconds on a close backhand and twice right in front of the net to hold onto a 2-1 lead in the second period.
A long blast by Alzner somehow found its way past six players in front of the net to cut the deficit back to one with 7:32 to go in the game. But Elliott stopped every shot he actually saw down the stretch, including an impressive glove save on a rocket from John Carlson that looked destined for the top corner.
The win improved Elliott's record to 15-5-2 this season, even though he no longer leads the NHL in goals-against average. He's still validating his late All-Star selection and providing critical support for the Blues' occasionally shaky defense.
DOMINATING THE EAST
St. Louis has made the case for superiority over the Eastern Conference better than any other team in the West.
The Blues improved to 13-3-2 in interconference games, even though Sunday's scrappy battle with Washington felt more like a divisional rivalry. No Eastern Conference team has prevented St. Louis from getting a point in 11 tries since back-to-back losses at Boston and Montreal in November, and only Detroit and Ottawa have gotten two points of their own.
That's good news considering the Blues will face Eastern Conference teams in their next three games and 14 more times this season, beginning with Tampa Bay, the Atlantic Division leaders, Tuesday in St. Louis.
You can follow Luke Thompson on Twitter at @FS_LukeT or email him at lukegthompson87@gmail.com.
---