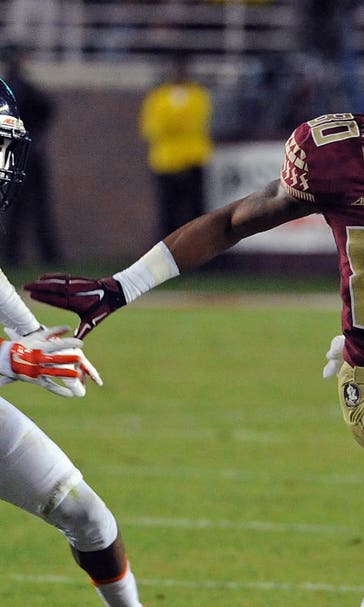 School shooting casts a pall over Florida State-Boston College
BY foxsports • November 21, 2014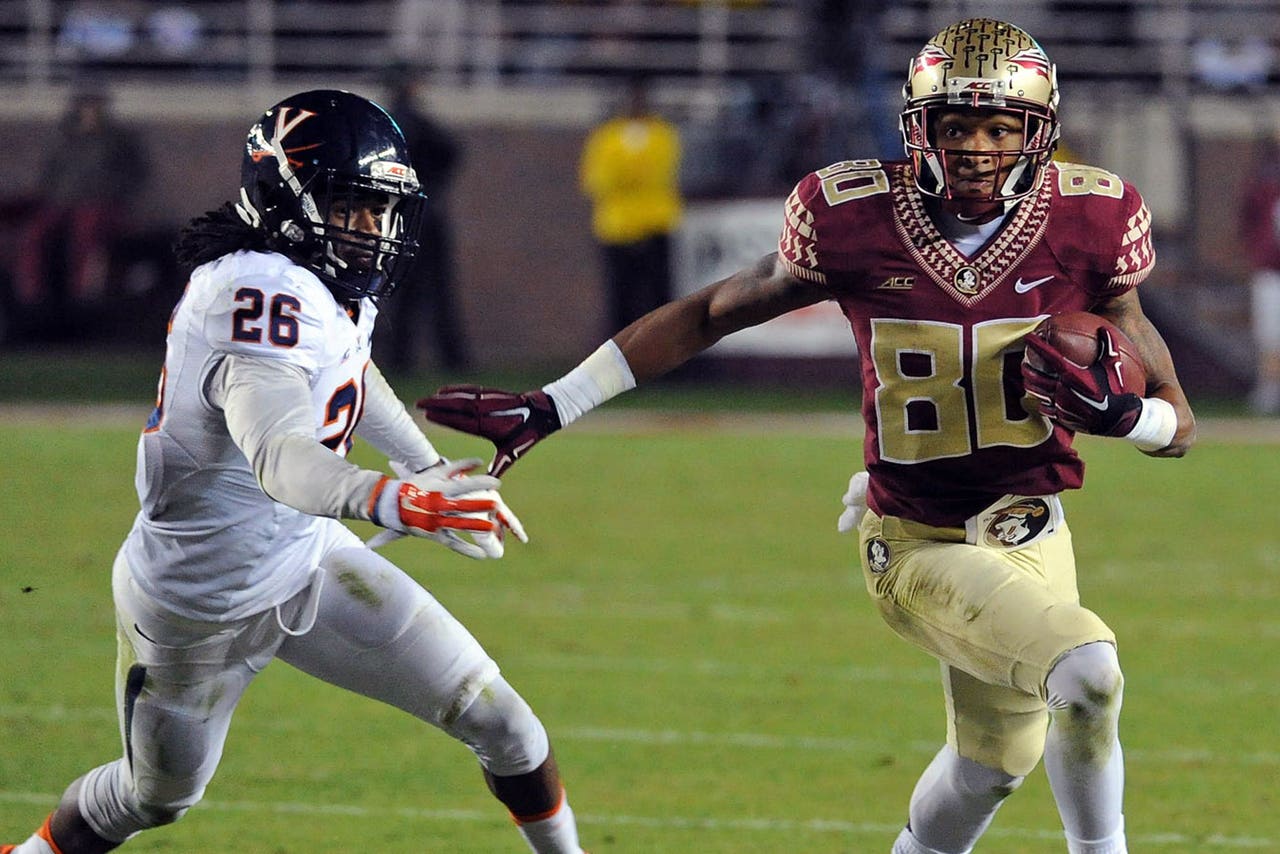 Saturday's matchup between the Florida State Seminoles and Boston College Eagles was supposed to be a time of celebration. FSU Senior Day is a time to honor players -- most notably WR Rashad Greene and TE Nick O'Leary -- for their four years of effort and dedication to the team.
The game will still go on as planned, but because of a tragic shooting that took place on campus earlier this week, the Senior Day event and this weekend's contest will be shrouded in sorrow, anger and uneasiness.
Early Thursday morning, three people were wounded, one critically, when a man -- identified as Myron May -- marched into Strozier Library in the heart of FSU's campus and began firing a semiautomatic handgun. May was shot and killed by officers.
The campus shooting rattled the school and the city of Tallahassee, but the Florida State athletic department chose not to cancel any athletic events, believing that Saturday's matchup between the 10-0 Seminoles and the 6-4 Eagles might lift the spirits of students, faculty members and fans.
"Following tragic times like we experienced today, athletic events can help in unifying both the student body and community," FSU athletic director Stan Wilcox said Thursday. "That is our hope in moving forward with these events."
Seminoles head coach Jimbo Fisher also addressed the media Thursday and sent a message to all those affected by the tragic events.
"All of our thoughts and prayers are with the families that were affected by this, all the children that were there and everyone involved in the Florida State family," said Fisher with a somber tone. "That is a great tragedy, but hopefully things will go well for those families. Our thoughts and prayers are definitely out with them.
"It definitely outweighs what is going on with sports or anything else going on in this world. I thought our kids were pretty resilient today. We talked about it as a team. We talked about the whole situation and everything that was there and how lucky you can be and the opportunities you have in life because you never know."
The Eagles enter the game undefeated in road contests this season (4-0) and last year gave the Seminoles their first scare of the season, jumping out to a 17-3 lead before FSU came back to win 48-34. They march into Tallahassee looking to end a four-game losing streak against the Seminoles and are equipped with a new weapon in QB Tyler Murphy.
Murphy, a senior, has rushed for 1,006 yards this year and has proven to be a load to bring down. The Eagles offense will mix in trick plays and different personnel packages trying to give their athletic quarterback as many opportunities as possible to run free.
"We have a great challenge this week in Boston College," Fisher said. "They are a very good team. Their offense, they will go back with four tight ends. Four, five and six man services, throw backs, wheels, run the ball. We have to get ready to play in this game."
After a come-from-behind victory over the Miami Hurricanes last Saturday, Florida State enters the game winners of 26 straight games. Led by quarterback Jameis Winston the Seminoles will try and kick a trend that has seen them start slow and enter halftime trailing in five out their last eight games.
An early start by the Seminoles would go a long way both on and off the football field. An early Florida State lead would force an Eagles offense that ranks 120th in passing offense to throw the ball and help settle the crowd and players in what will undoubtedly be a very emotional pregame.
MATCHUP TO WATCH
Boston College QB Tyler Murphy versus the Florida State defensive line
The Florida State Seminoles are no strangers to dual-threat, running quarterbacks. Having survived great performances Clemson's Deshaun Watson, NC State's Jacoby Brissett and Notre Dame's Everett Golson, FSU's defense should be ready for BC's bruiser of a quarterback.
Murphy, a transfer from the University of Florida, has started nine games for the Eagles, and, with 1,006 rushing yards on the season, he is already the all-time leading rusher for quarterbacks in school history. Murphy also averages 7.02 yards per rush, eighth best in the nation.
"Their quarterback is a really good player," Fisher said. "Tyler Murphy is athletic. They do tons of quarterback run game."
The Seminoles defensive line led by juniors Eddie Goldman, Mario Edwards Jr. and Derrick Mitchell Jr. will need to not only get a good push off the line, but also contain the 6-foot-2, 213-pound quarterback. Redshirt sophomore Chris Casher will also play a pivotal role in containment, as he and Edwards must make sure not to bring their pass rush too far up the field thus creating running lanes for Murphy.
If the Seminoles can stay in their gaps and force Murphy to throw, it could be a long day for the Eagles. Their senior quarterback has thrown more interceptions (10) than touchdowns (9) this season.
TRENDING UP
Florida State: The Seminoles haven't allowed a defensive/special teams touchdown in 38 straight games, the longest such streak in the nation.
Boston College: The Eagles enter Saturday's contest with a perfect 4-0 road record on the season. Three of those wins have come in ACC play (Virginia Tech, NC State and Wake Forest).
TRENDING DOWN
Florida State: The Seminoles enter this weekend's game with only 10 interceptions for the season. Last year FSU's defense had 26 interceptions.
Boston College: The Eagles have lost the last four matchups against the Seminoles. Their last victory over Florida State was in 2009 (28-21).
INJURY REPORT
Florida State: Out for Game -- DE Lorenzo Featherston (concussion), OL Chad Mavety (concussion); Out for Season -- DB Colin Blake (shoulder), DT Nile Lawrence-Stample (pectoral muscle), LB Delvin Purifoy (ankle)
Boston College: Out for Game -- WR Drew Barksdale (hamstring), WR Bobby Swigert (knee), WR Harrison Jackson (Chest); OG Harris Williams (Ankle), DT Mehdi Abdesmad (knee), LB Tim Joy (knee)
DID YOU KNOW?
Opponents are averaging 12.2 points per game in Doak Campbell Stadium since Fisher took over as head coach in 2010. In those 32 home games, Florida State has held its opponents to a combined 393 points.
LOOKING AHEAD
Florida State welcomes the Florida Gators into Tallahassee on Saturday, Nov. 29.
---