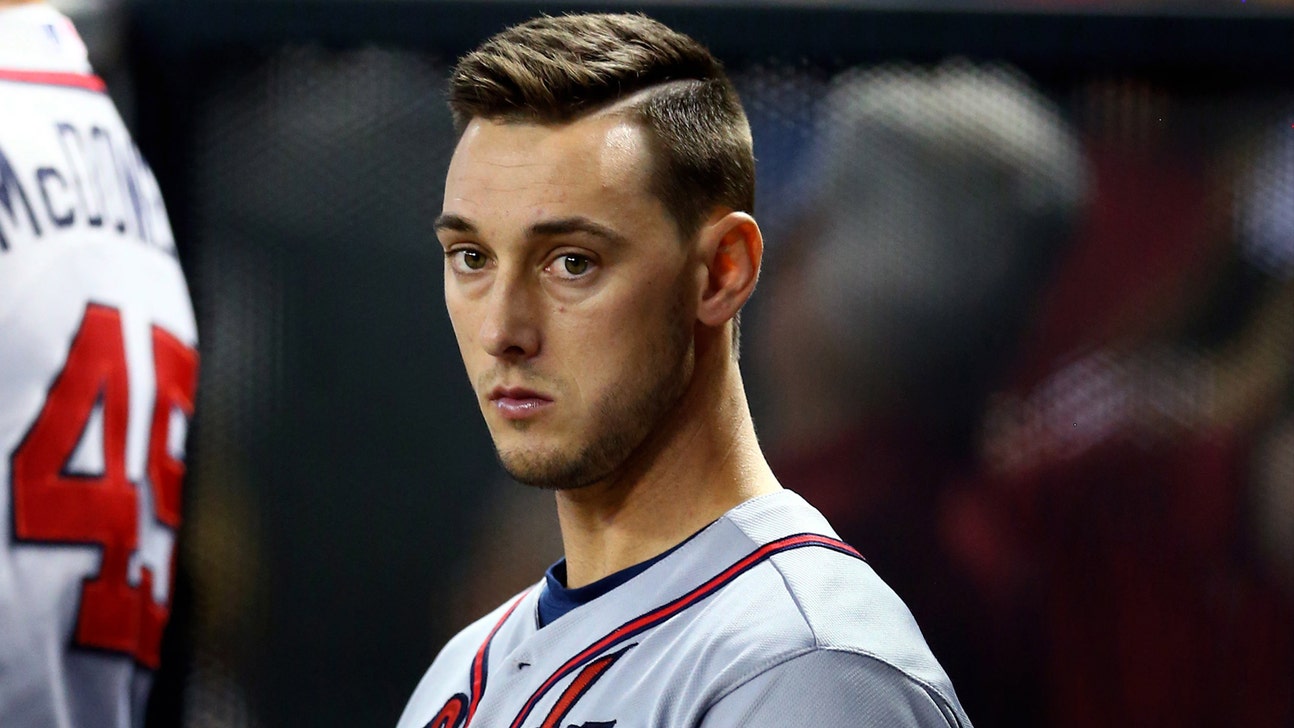 Schafer eager to seize opportunity with Twins
Published
Aug. 7, 2014 4:00 p.m. ET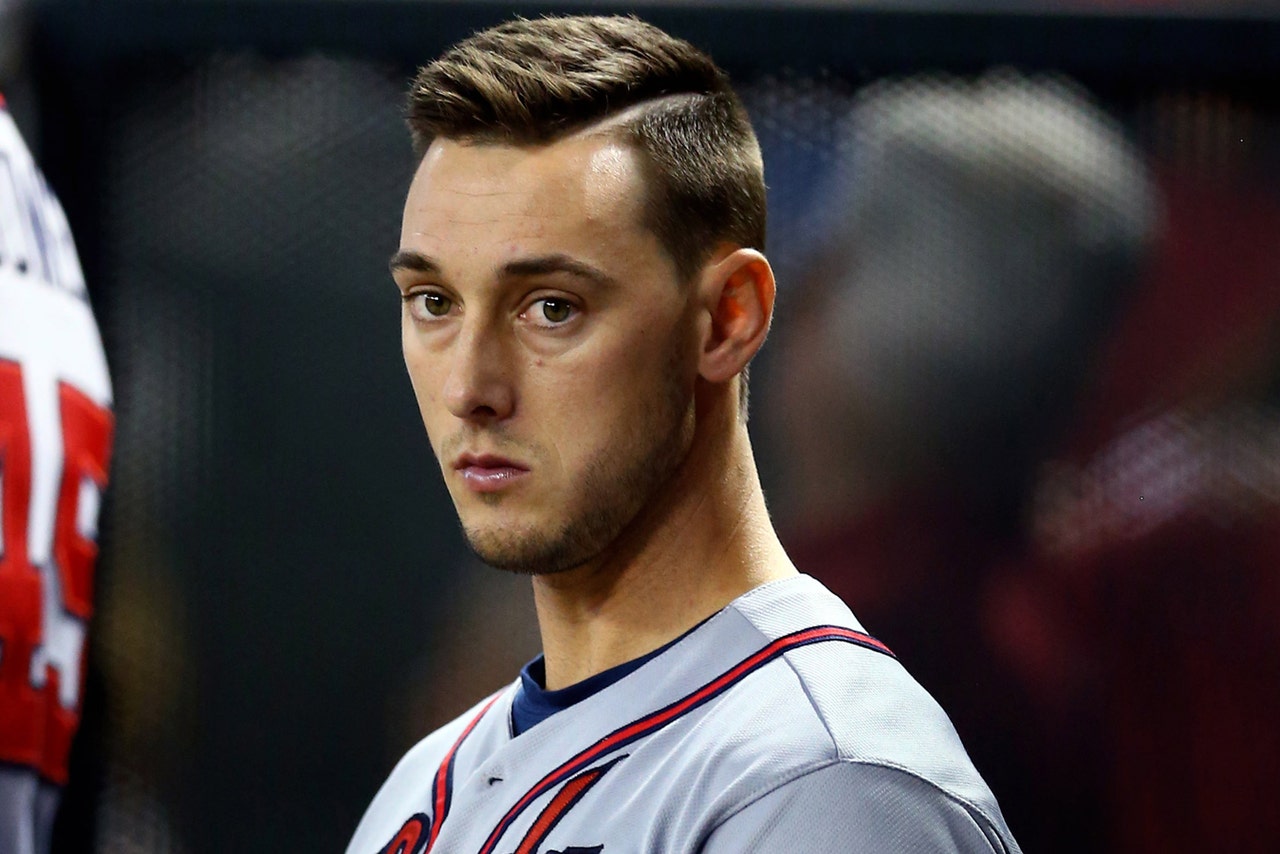 Jordan Schafer has struggled offensively this year, and the new Twins outfielder is the first to admit it.
In a total of 63 games with Atlanta before Minnesota claimed Schafer off waivers, he hit just .163 with two RBI in 80 at-bats. It didn't help that Schafer wasn't getting regular playing time, stuck in a logjam in the Braves' outfield. Still, his bat has never been the best tool for this .223 career hitter.
Twins manager Ron Gardenhire saw Schafer's offensive numbers after Minnesota acquired him, trying to assess what he had with his new outfielder. What Gardenhire was drawn to more than Schafer's low batting average, though, was the 15 stolen bases Schafer had this year despite just 13 hits.
"I started looking through it, I see speed," Gardenhire said. "Now I want to see how he swings, if he can use that speed with his swing like some of these other guys."
Schafer's speed was certainly there on paper, and the Twins have already seen the 27-year-old outfielder put it to good use for Minnesota. In his first two games in his new Twins uniform, Schafer already has a pair of stolen bases after each of his two hits.
It was a good first impression for Schafer as he looks to fit in on a team that has given him a fresh start.
"Everyone wants to get off to a good start," Schafer said. "Obviously, winning games is what's most important here. At the end of the day, that's what the goal is. Any little things I can do to help us win, that's really the main goal."
One of the things the Twins have asked Schafer to do already is play left field, something he hasn't done much throughout his career -- just 21 games, to be exact. Naturally a center fielder, Schafer does have the ability to play all three outfield positions, one of the things that appealed to the Twins when they put in a waiver claim for him.
Minnesota needed to acquire a backup center fielder after the Twins traded Sam Fuld to Oakland at the end of July in exchange for pitcher Tommy Milone. The team's only center fielder after the Fuld trade was Danny Santana, a converted shortstop who has taken well to his new position. Now that Schafer is on board, though, Minnesota will eventually be able to move Santana back to shortstop and allow Schafer to roam center field.
"We brought him here to help a situation out where we needed a center fielder, a backup center fielder," Gardenhire said. "That's what he's here for, and it's up to him where he goes from that. If he goes and starts raking and playing the (heck) out of it, then he'll get more playing time."
When Schafer was introduced to the local media during the Twins' recent two-game homestand, he was asked if he had any Minnesota ties, perhaps a relative who grew up in the state or some other connection to his new city.
As it turns out, his biggest connection to the state of Minnesota was . . . a casino.
"I've been to Mystic Lake a couple times," he said. "We stayed there at a tournament up here when I was 11 or 12. My dad liked it so much that when he got married this offseason, the place he wanted to go was Mystic Lake, so we stayed like four or five days this offseason there."
It turns out Schafer had another connection to the Twins at a young age, aside from his stay at the Shakopee, Minn., casino. He grew up in Winter Haven, Fla., and was neighbors with Brad Weitzel who, at the time, was the Florida scout for the Twins. Weitzel's brother, Jay, is still a scout in Minnesota's organization.
When Schafer was a kid, he'd travel with Brad Weitzel throughout Florida. That included stops in Fort Myers, two hours south of Winter Haven, the site of the Twins' High-A affiliate and the team's spring training facilities. During those visits, Schafer got to watch six-time All-Star Joe Mauer and former Minnesota first baseman Justin Morneau when they were in instructional league.
Now Schafer is teammates with Mauer, and he's hoping his trip to Minnesota this time around is more than a short-term visit.
"I look at it as a great opportunity, and hopefully I can make it a long-term thing," Schafer said. "I know it's a great opportunity for me. . . . This year (in Atlanta), at-bats weren't coming. It's hard. It's frustrating. I'm happy for the change of scenery and I'm happy to be here and be given that opportunity."
Follow Tyler Mason on Twitter
---