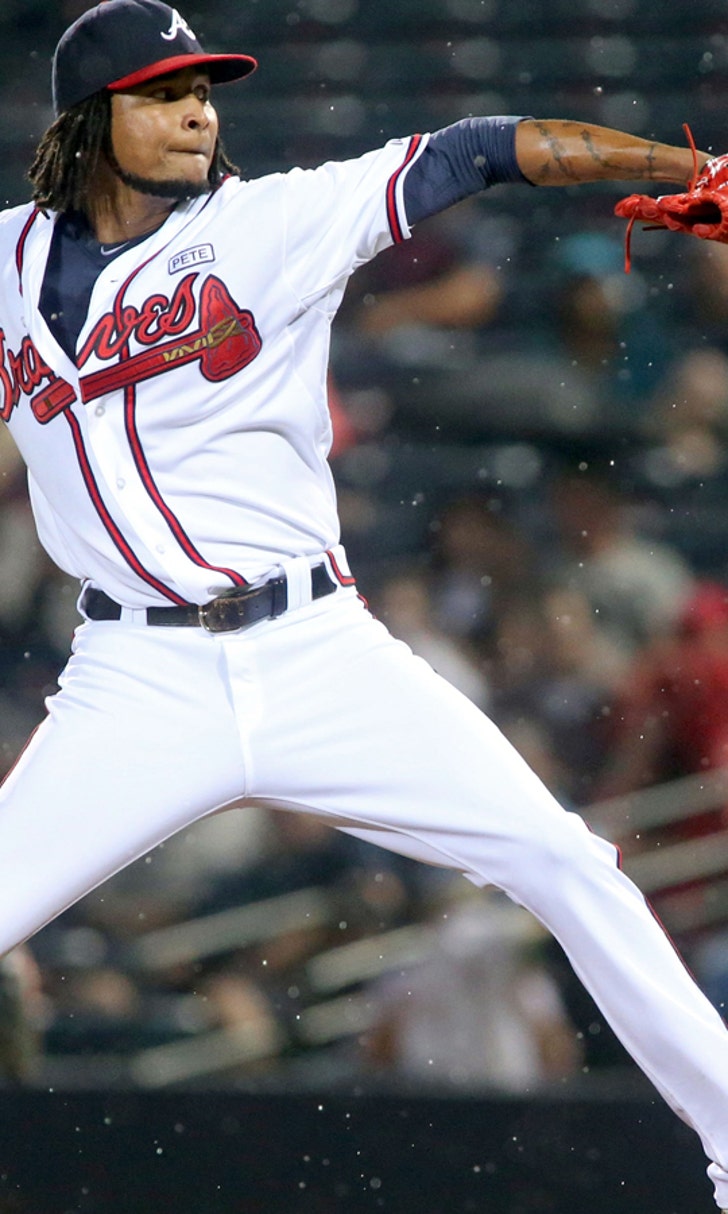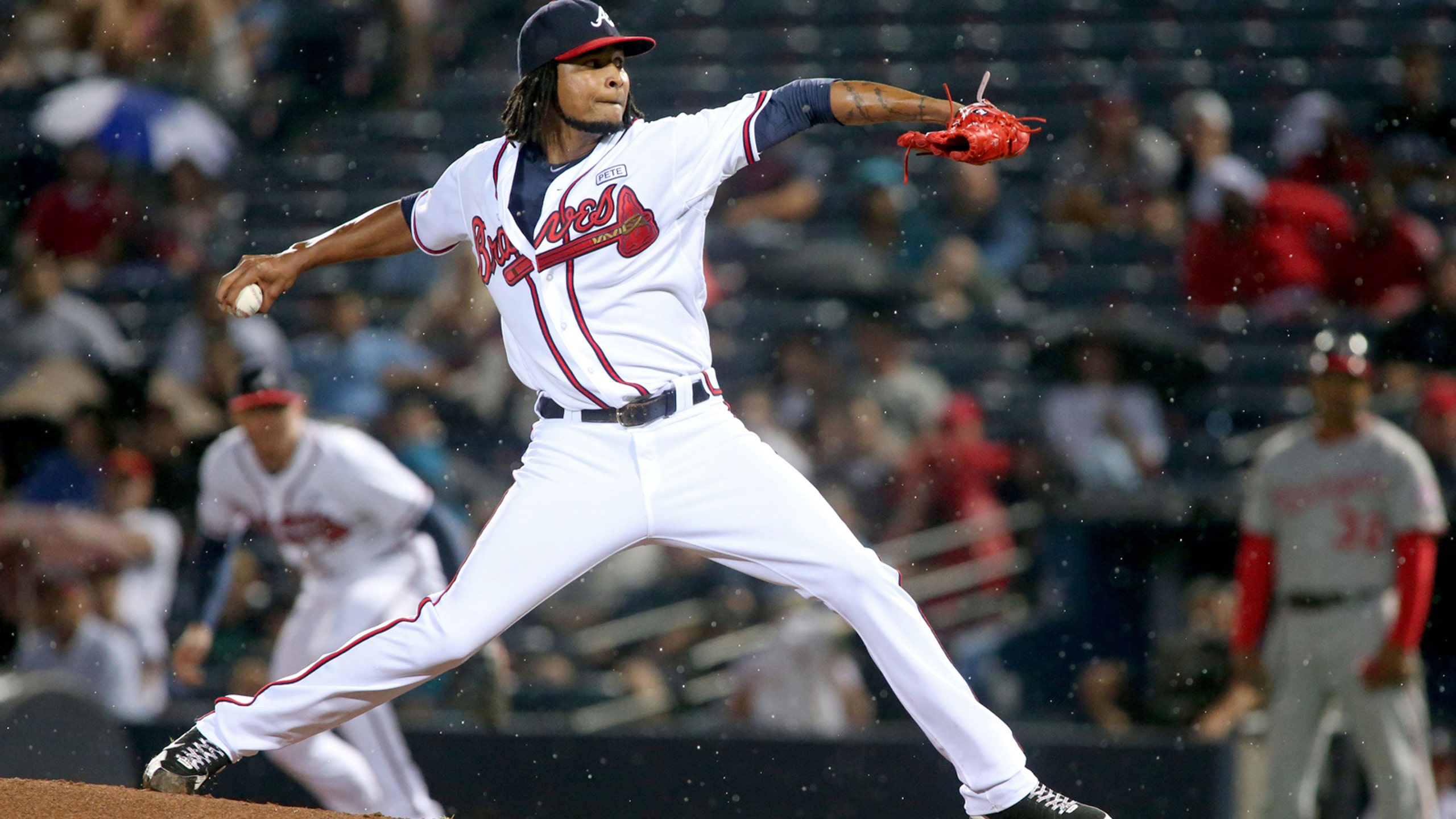 Santana improves Twins' starting rotation, gives team options
BY foxsports • December 15, 2014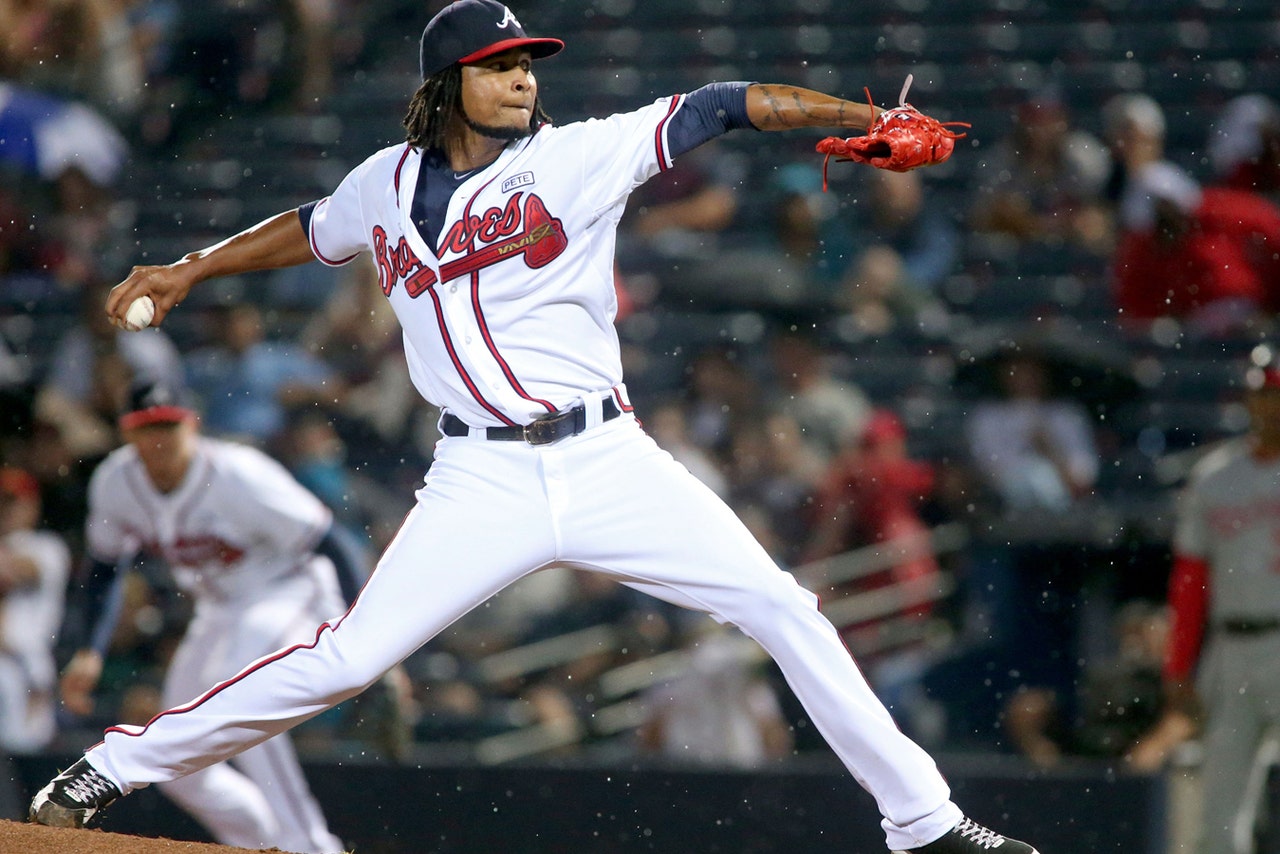 MINNEAPOLIS -- In the last two winters, the Minnesota Twins have doled out the two largest free agent contracts in franchise history. Both of those lucrative deals went to starting pitchers: Ricky Nolasco last offseason, and Ervin Santana this past weekend.
That's a total of $103 million spent on two starters in the span of a year. The Twins' message the past two winters has been clear: they need starting pitching.
The signing of Nolasco to a four-year, $49 million contract didn't quite pan out last year. The veteran right-hander had one of the worst seasons of his nine-year big league career. He was 6-12 with a 5.38 ERA and had a WHIP (walks and hits per inning pitched) of 1.516, his highest since 2007. Not only did Nolasco struggle, but the Twins' rotation as a whole was a letdown. Minnesota's starting staff had the worst ERA (5.06) in all of baseball -- just like it did in 2013 (5.26).
With that in mind, the Twins went out and signed Santana to a four-year, $54 million contract that has a club option that could vest for the 2019 season, based on innings pitched. In Santana, Minnesota gets a reliable right-hander who has thrown 200 or more innings five times in 10 years and has made at least 30 starts in each of the last five seasons. Santana is not an ace on many staffs, nor will he likely be for the Twins. That designation may fall on Phil Hughes, who had a surprise season for Minnesota last year.
Now that Santana is in the fold, what will the Twins' rotation look like on Opening Day? Let's take a closer look at Minnesota's options.
There's little doubt that the two aforementioned arms -- Nolasco and Santana -- will be in the rotation to start the season (barring injury, of course). Though Nolasco's 2014 season was a major disappointment, the Twins have faith that he'll turn things around in 2015. Before he came to Minnesota, Nolasco had a career record of 89-75 with an overall 4.37 ERA during his time with the Marlins and Dodgers. He topped 190 innings four times in eight seasons, and his strikeout-to-walk ratio of 3.52 was higher than the 3.03 he posted with the Twins. Ideally, Nolasco would profile as the Twins' No. 2 or No. 3 starter in the rotation; with Santana on the staff, Nolasco may be No. 3 in the mix.
Santana will be in the starting five, too. The Dominican Republic native -- who changed his name from Johan when he was a minor leaguer to avoid being confused with another former Twins pitcher -- returns to the American League after pitching for the Atlanta Braves last season. Santana does have experience pitching in the AL Central, as he was 9-10 with a 3.24 ERA in 32 starts for Kansas City in 2013. Though his fastball isn't overpowering (it averaged 92.3 mph last year, according to FanGraphs), Santana does possess a nasty slider that has been a plus pitch for him during his career.
Hughes was added last winter along with Nolasco, although for significantly less money (three years, $24 million). That contract looks to be a bargain, at least after one season with Minnesota. After pushing for a possible All-Star bid in July, Hughes finished the year with a 16-10 record and a 3.52 ERA. His inaugural season with the Twins followed up a highly disappointing year with the Yankees in 2013 when he had a 4-14 record and a 5.19 ERA. In 2014, Hughes set a new single-season record for the best strikeout-to-walk ratio (11.63) in MLB history. Now the question is: can he repeat that season in 2015? It's unlikely to think Hughes will be quite as productive as he was in 2014, but the Twins hope he remains a consistent force in their rotation -- possibly as the No. 1 starter.
Those three pitchers are pretty clearly in the mix to start the year. But what about the remaining two? Right-hander Kyle Gibson made a strong case for himself after his first full big league season this past year. The former first-round pick was 13-12 with a 4.47 ERA. Although his last few months of the year were a bit rocky, Gibson showed signs that he can hold his own in the majors. And the fact that he logged 179 1/3 innings is a positive, too, as he's shown that his elbow is no longer a concern several years after Tommy John surgery.
Right-hander Trevor May made his major league debut last year toward the end of the season and made nine starts with the Twins, going 3-6 with a 7.88 ERA. His first big league start was one he'd like to forget: seven walks and four runs in just two innings. But May slowly started to figure things out. He was 3-2 with a 6.08 ERA in his final five starts of 2014. Control continued to be an issue for May. If he can get that straightened out in spring training, he might give himself a shot to win a starting job out of camp.
A player whose name has always seemingly been linked to May is Alex Meyer, a hard-throwing right-hander who spent 2014 at Triple-A Rochester. Meyer dealt with a shoulder injury in 2013 but made 27 starts this past year and was 7-7 with a 3.52 ERA. He and May have been tabbed as two of the Twins' top pitching prospects, and fans in Minnesota were eager to see them make their debuts. While May made his in 2014, the 24-year-old Meyer very well might make his in 2015. The question now is whether it'll be at the start of the year, or sometime during the season. The latter may be the likely scenario at this point.
Two other starting pitchers to note are Mike Pelfrey and Tommy Milone, both of whom ended the 2014 season with injuries. Pelfrey made just five starts before arm troubles shut him down for the year. The Twins acquired Milone in a trade with Oakland, but he made just five starts for Minnesota down the stretch and posted a 7.06 ERA (including one relief appearance) with the club. He's the only left-hander on this list, although general manager Terry Ryan has said he isn't too worried about the potential of a rotation composed solely of right-handers. Pelfrey, meanwhile, may be better suited for the bullpen than the starting rotation, although that's a role he's never had in the majors (he has just two career relief appearances). 
There are other young pitchers in the pipeline -- like Jose Berrios and Kohl Stewart -- that are intriguing talents but likely still a little ways away from debuting in the majors. Still, after two years of having arguably the worst starting rotation in baseball, Minnesota has continued to try to address the problem. Last year it was Nolasco and Hughes. This year, Santana. If nothing else, the Santana signing adds depth and a veteran presence to a rotation that has lacked both over the last few years. Will that acquisition make enough of a difference in 2015? Only time will tell. But Santana shouldn't have to shoulder the entire burden of turning around the pitching staff. The Twins need others to step up this year, too, if they want to move in the right direction.
Follow Tyler Mason on Twitter
---