San Diego beats Santa Clara in double OT
February 19, 2017
SAN DIEGO (AP) -- Tyler Williams hit the game-winning jumper at the second-overtime buzzer to give San Diego a 60-58 victory over Santa Clara on Saturday night.

Cameron Neubauer led the way with 24 points and 10 rebounds and scored the layup that forced the second overtime for the Toreros (12-16, 5-11 West Coast Conference). Brett Bailey added 10 points and Williams finished with seven.

The Broncos (15-14, 9-7) erased a 10-point deficit in the final 15 minutes of the second half with KJ Feagin's jumper knotting the score at 48-all with a minute left. Both teams had turnovers in the final minute and Olin Carter III missed a 3-point attempt with two seconds left.

Feagin had 17 points, five rebounds and six assists for Santa Clara. Nate Kratch added 14 points and 10 rebounds, Matt Hauser scored 13 and Emmanuel Ndumanya grabbed 11 rebounds to go with four points.
---
---
National Basketball Association
NBA Draft 2022: Grades for Lakers, Warriors, Magic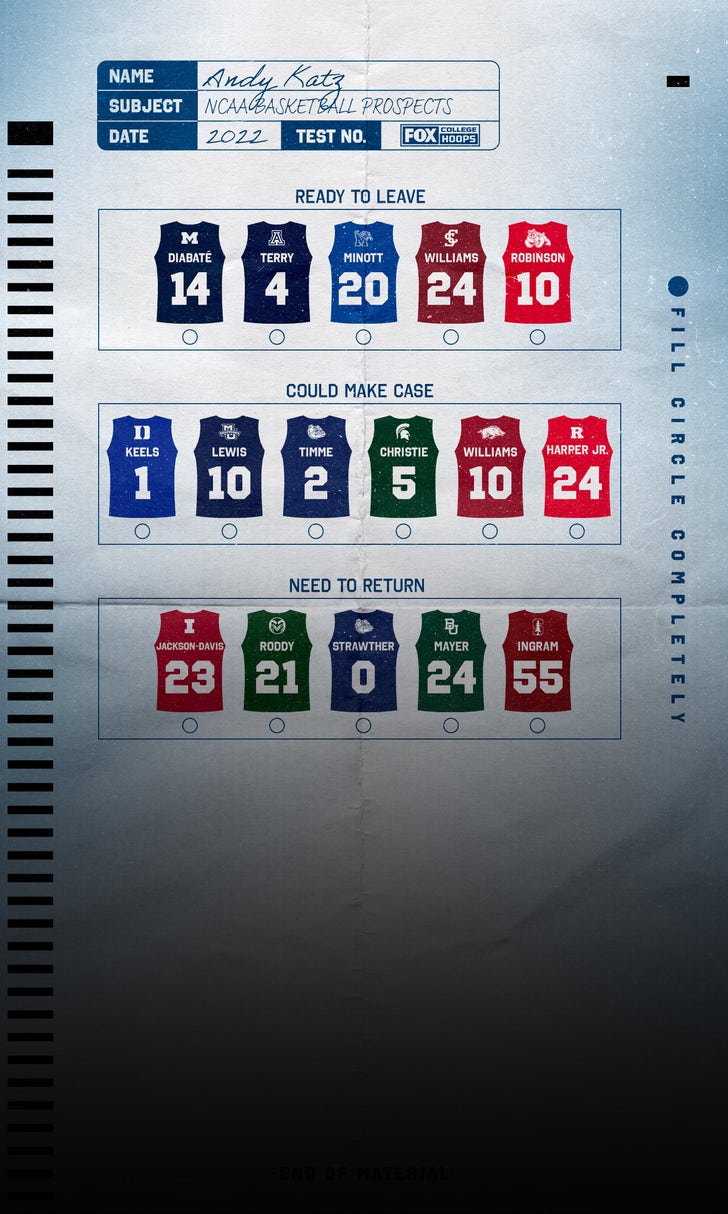 Diabaté, Timme headline Andy Katz's NBA Combine Tiers