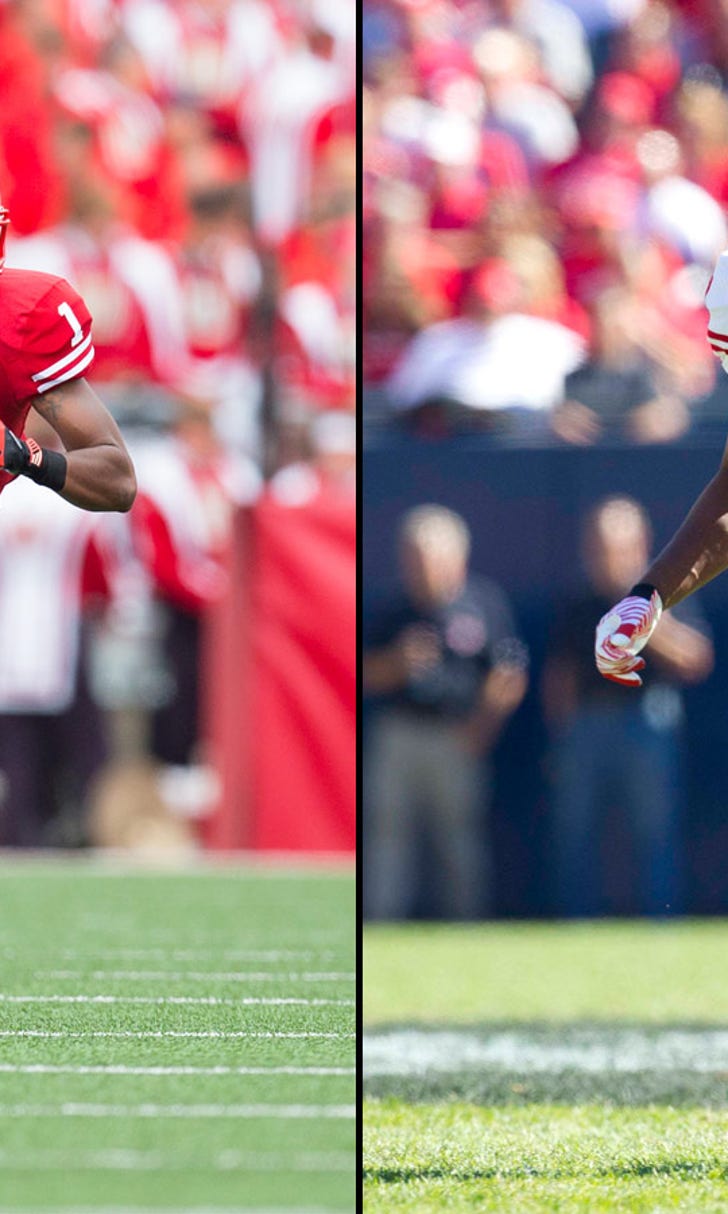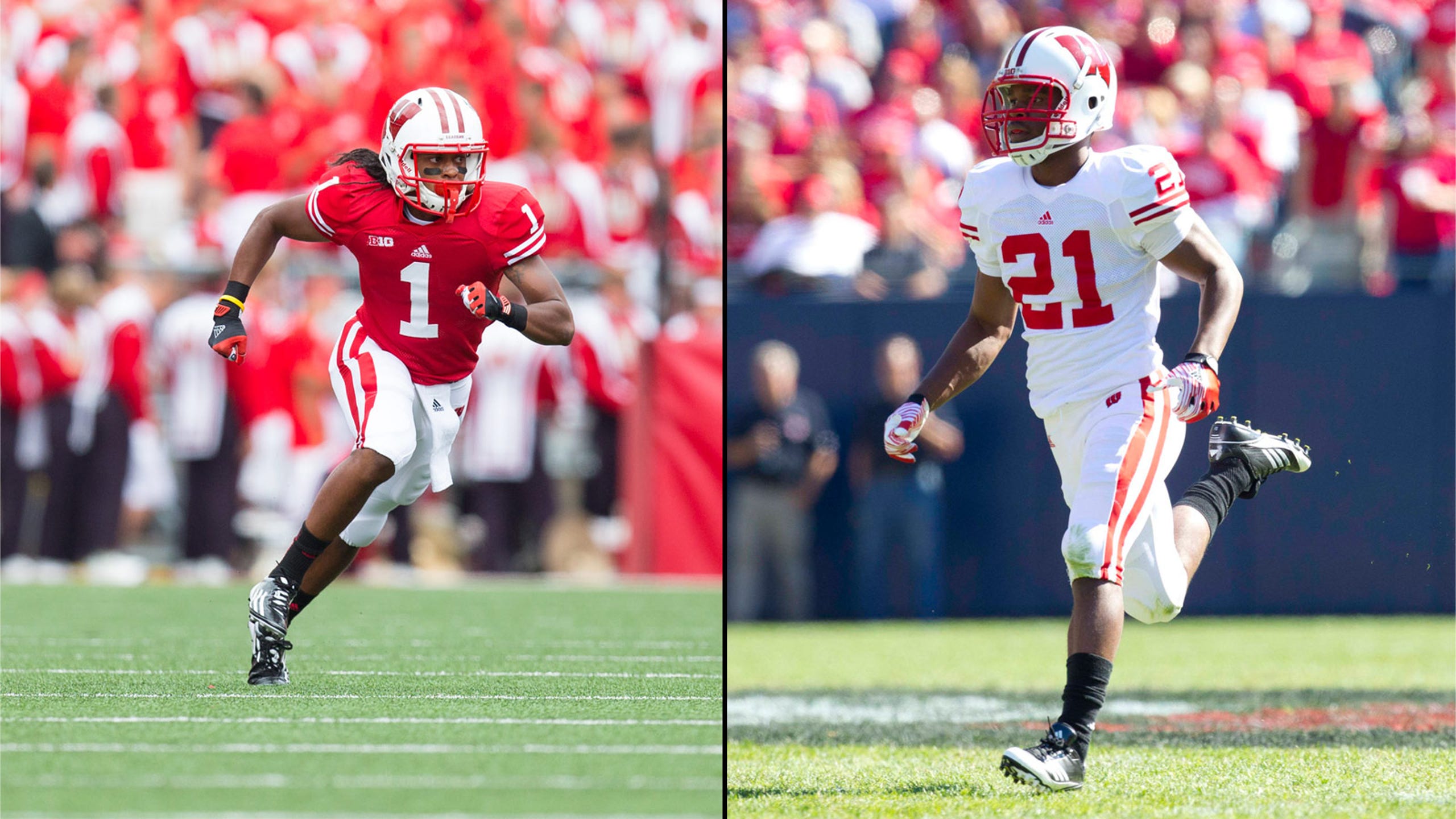 Safety in numbers: Badgers have inexperienced but talented group
BY foxsports • August 11, 2014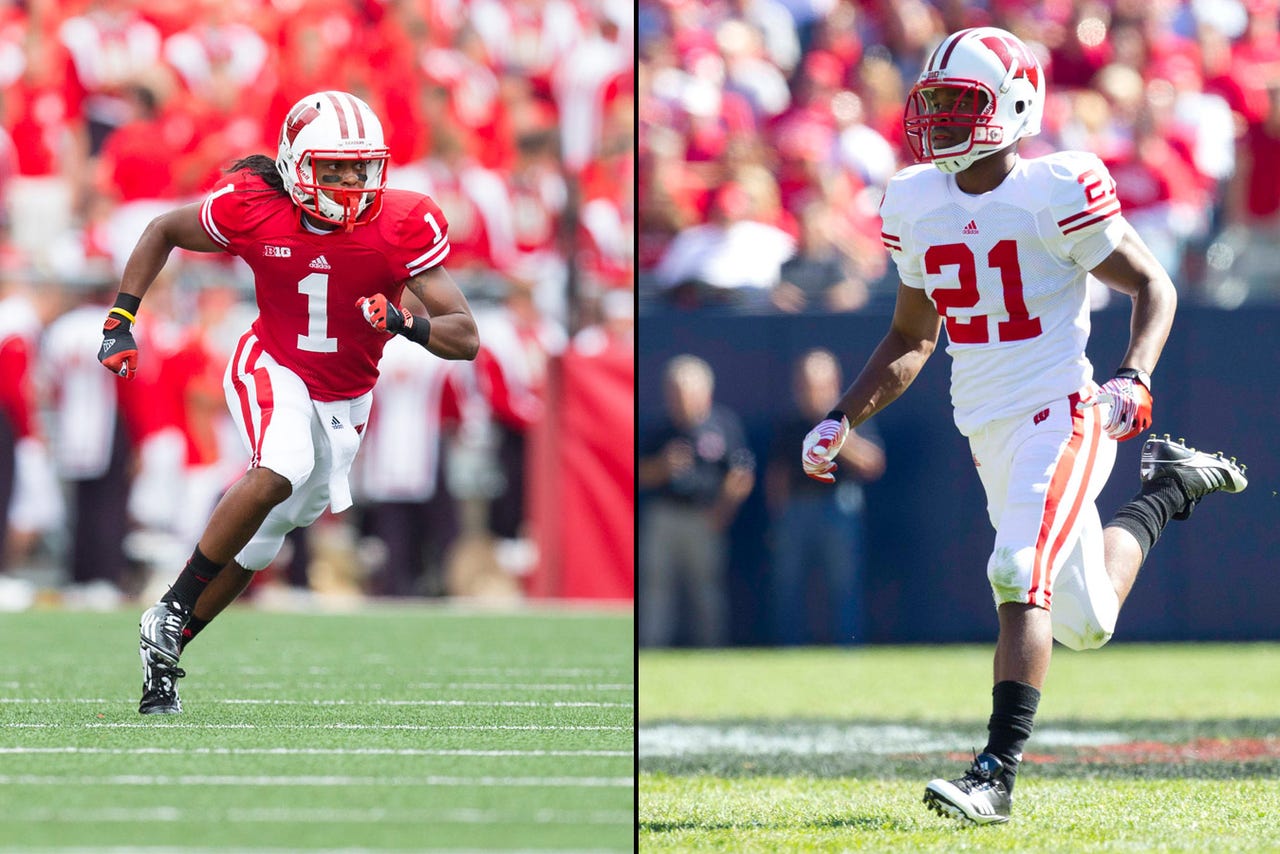 MADISON, Wis. -- When safeties coach Bill Busch looked around his position room during the start of fall camp meetings, many of the faces staring back at him were relatively unfamiliar. A year ago at this time, for example, there was no A.J. Jordan, Vonte Jackson, Peniel Jean, Austin Hudson or Lubern Figaro -- five of the eight players in the meeting room this August.
Jordan was playing wide receiver, Jackson was a running back recovering from injury and Jean was earning work at cornerback. Hudson and Figaro, meanwhile, were still in high school.
The learning curve, then, would seem to be substantial given all the roster turnover at the position. Starter Dez Southward moved on to the NFL, Tanner McEvoy switched to playing quarterback, Michael Trotter is playing linebacker, Kyle Zuleger and Jerry Ponio used up their eligibility and Nate Hammon left the team because of compartment syndrome in his legs.
Yet the talk this fall is not about inexperience or a lack of quality. Instead, it is about opportunity and growth -- and plenty of talent.
"From the outside, it may seem like we don't have depth," Jean said, "but a lot of guys are athletic and wiling to trust the coaches in what we're supposed to do on the field."
Jean and Leo Musso are two of the most experienced players in the bunch, and each is expected to see plenty of time on the field. Musso earned reps with the first-team defense opposite starter Michael Caputo this week at practice. Musso, a redshirt sophomore, appeared in all 13 games last season and recorded 11 tackles and an interception. Jean, a redshirt senior, has played in 31 career games.
Jean said he was awake one night during the offseason and thought he could help the team more as a safety, where depth was thin. So he went to Busch and cornerbacks coach Ben Strickland and asked for their thoughts. Each coach gave his blessing to move over from cornerback, where the team has three solid options -- Sojourn Shelton, Darius Hillary and Devin Gaulden.
"I definitely spoke to my parents about it," Jean said. "They just said go with your feeling about it and just pray about it. That's what I did. Now I'm competing for a position to play either in a package or at safety."
Badgers coach Gary Andersen said he was impressed with the way Jean handled himself during the team's Sunday scrimmage, battling through an injury to play at a high level. He also noted Jean could play both safety and cornerback, depending on the scenario.
"He will be in the rotation," Andersen said. "He'll be in some of those sub-packages when we get to the higher number of corners as we go forward."
The rest of the safety lineup could include both Figaro and Hudson, who have played well during the first week of fall camp. Figaro perfectly read a pass thrown by reserve quarterback DJ Gillins in the flat during Sunday's scrimmage, intercepting it and returning it for a touchdown. Hudson, meanwhile, has gained more than 25 pounds since arriving on campus for spring practices.
"They're great," Musso said of Figaro and Hudson. "They came in, asked a lot of questions, are really smart and really physical. That's stuff you like to see out of young freshmen coming in. They picked up the defense fast. They just go about their business, work hard. That's kind of the standard we have here at Wisconsin. They're fitting that mold pretty nice."
Joe Ferguson, a sophomore, also is in the mix at safety. Jackson's status remains in doubt after he sustained an injury last week while playing running back. Andersen noted he wasn't among the top group of safeties at this stage.
With less than three weeks until the season opener against LSU, the questions Wisconsin had at the start of fall camp are slowly being answered. And the coaching staff likes what is has in a relatively young group of safeties.
"There will be a lot of little things we have to work out," Busch said. "I wouldn't make any bold statements right now. All I would say is I'm very pleased. One thing we have is a lot of high intelligence, high energy and a great want-to. Everyone has deficiencies. My No. 1 thing right now is to figure out what are their redeeming qualities."
Nose guard improvement: On Thursday, Andersen expressed serious concern that he didn't have any quality backup nose guards behind starter Warren Herring. But after watching Sunday's scrimmage, he felt much better about where things stand, citing the improved play of both Arthur Goldberg and Jeremy Patterson.
Patterson, a 6-foot-3, 326-pound true freshman, is an especially intriguing prospect. He was high school teammates in Georgia with Badgers freshman wide receiver Krenwick Sanders and picked Wisconsin over Florida, Florida State and Clemson, among others.
"Right now, I'm expecting him to be in a position to get on that airplane," Andersen said Sunday, referring to Wisconsin's Aug. 30 season opener against LSU. "He's got to continue to battle like crazy. We've just got to get three deep there. You guys know me. I'm going to kind of call it as I see it. But I saw progress, which was great to see."
LSU spies? Wisconsin's coaching staff kept much of its play-calling generic during Sunday's scrimmage so as not to reveal much before the LSU game. Andersen joked he received several emails notifying him that LSU had "a spy satellite up there watching practice."
"But if they did, that's good because we didn't show any of our pace offense and our four wides and all the triple-option stuff that we plan on doing most through the whole season," Andersen said with a smile. "We'll see where it goes. If they got the tape, they got the tape."
Follow Jesse Temple on Twitter
---