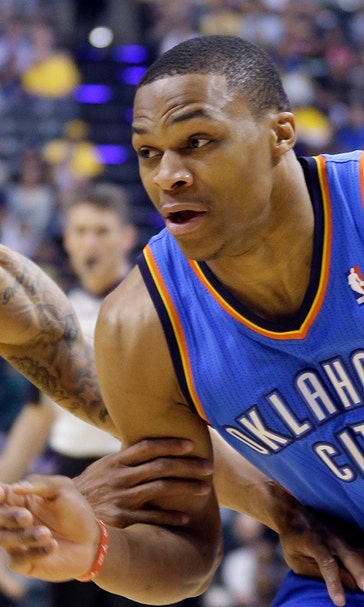 Russell Westbrook doesn't like dead-ball shots
BY foxsports • April 13, 2014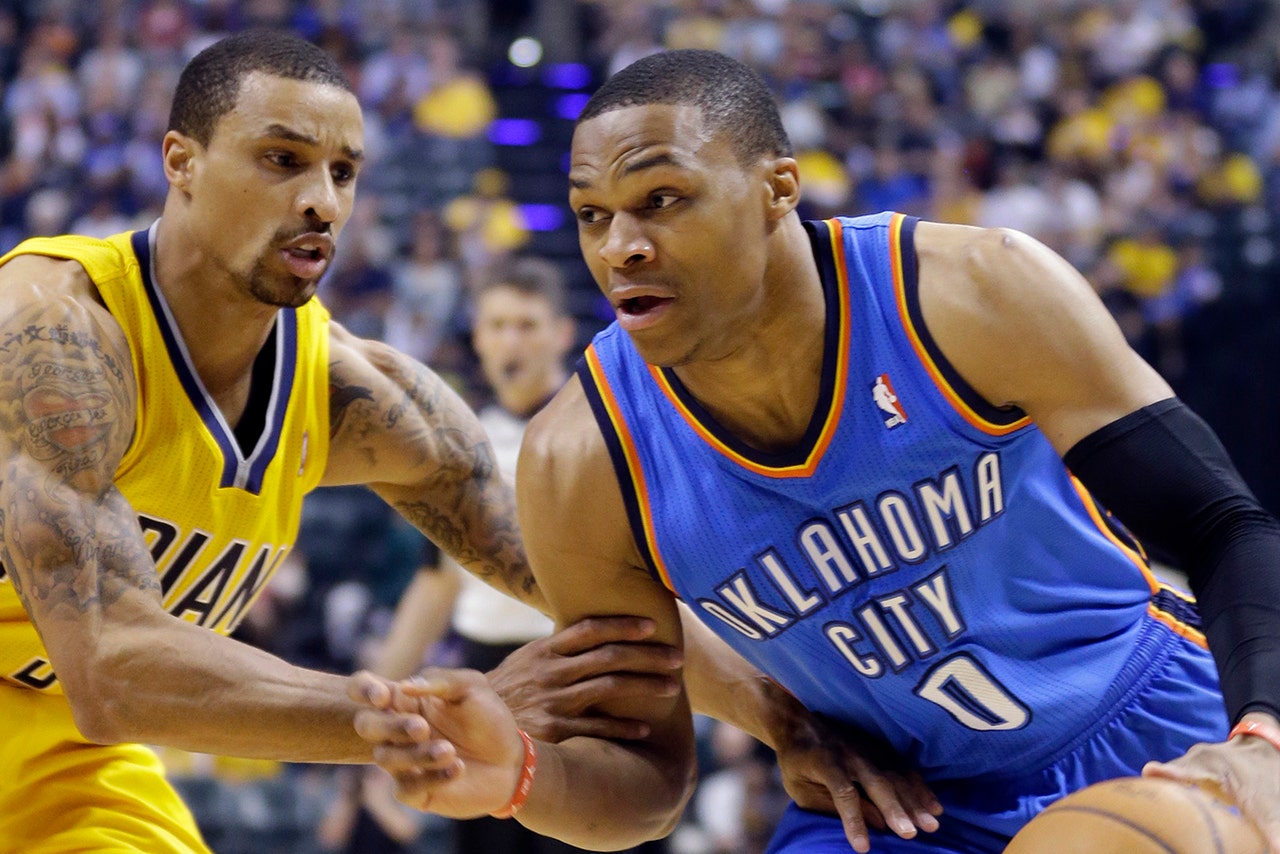 During the Thunder's 102-97 loss to the Pacers Sunday afternoon, Russell Westbrook finished with 21 points, seven assists and two blocked shots...unofficially.
During the fourth quarter, with the Thunder trailing by seven, the OKC guard didn't take it well when Pacers' Paul George took a dead-ball shot in front of the Thunder bench. Westbrook raced to block it.
But the fun didn't stop there. As the teams start to head back to their benches, Pacers' George Hill decided to attempt another shot, and Westbrook wasn't happy about that, either.
Westbrook raced around to block that shot as well, though this time he landed awkwardly on his backside.
We applaud Westbrook's dedication and competitive spirit, but with the playoffs quickly approaching, we don't need him injured (again!) especially on a dead-ball play.
But as CBS Sports pointed out, this isn't Westbrook's first run-in with dead-ball shots. Last season, he blocked a couple half-court shots from Denver Nuggets' mascot Rocky. Apparently,  nothing's free in Russell Westbrook's world.
(H/T CBS Sports)
---