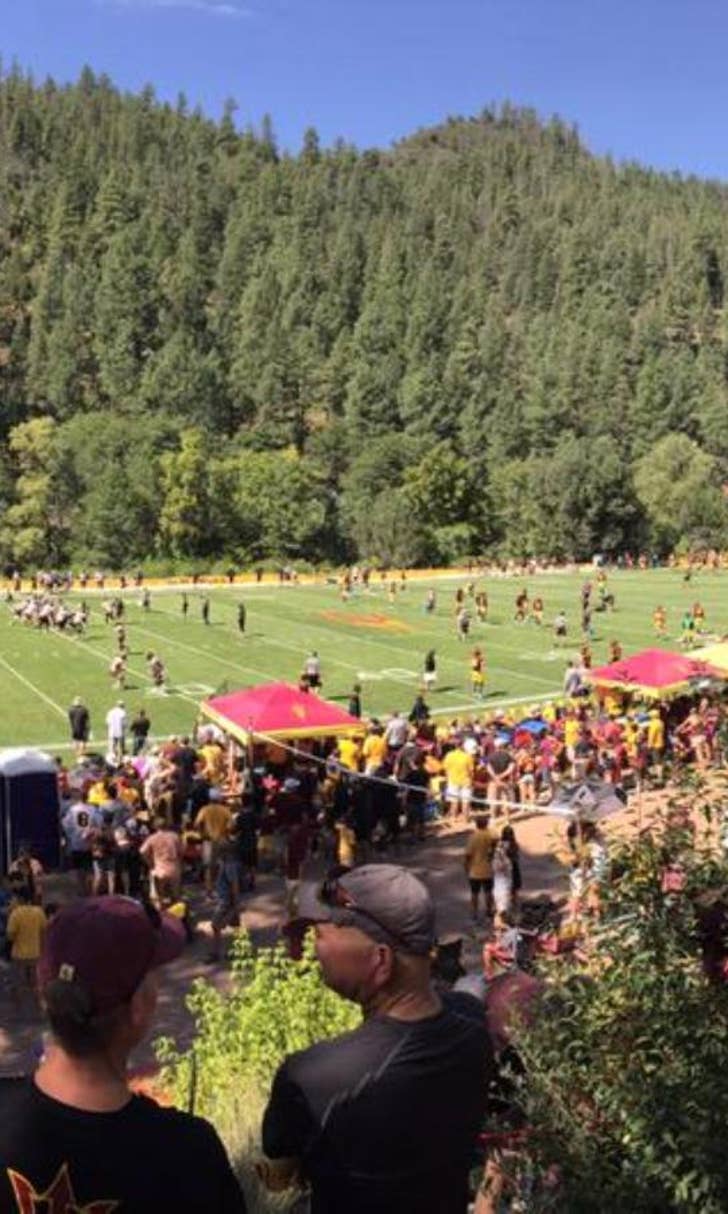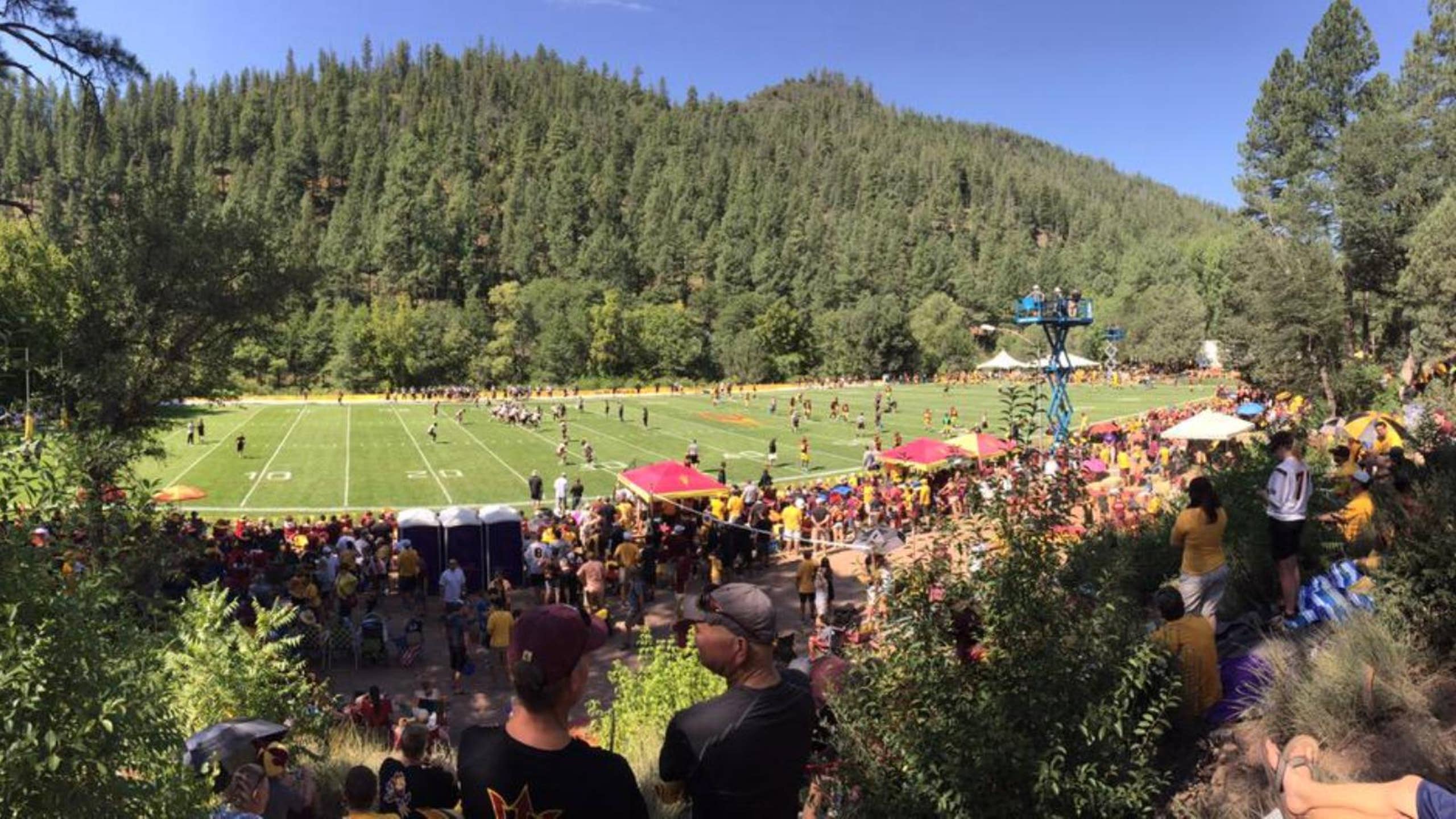 Run game stands out as ASU wraps Camp T
BY foxsports • August 15, 2015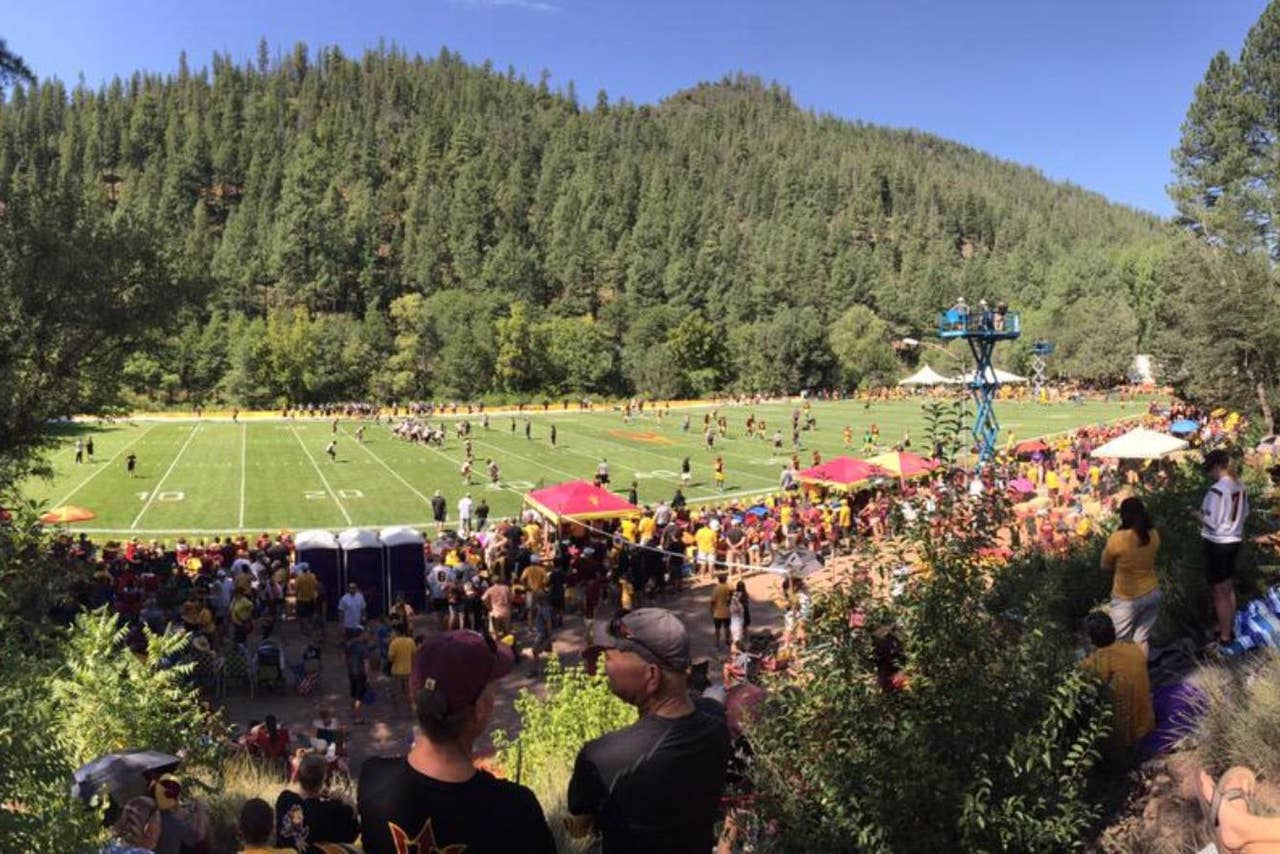 CAMP TONTOZONA, Ariz. -- Mike Bercovici completed seven straight passes at one point and Arizona State's rushing attack produced big numbers in front of a record-breaking crowd at Saturday's scrimmage.
Bercovici was 10 for 17 for 151 yards, and the trio expected to carry the load on the ground -- Demario Richard, Kalen Ballage and Gump Hayes -- combined for 150 yards on 13 carries.
In the battle to claim the backup quarterback job behind Bercovici -- something coach Todd Graham said he hoped to determine through the scrimmage -- freshman Brady White fared best statistically but one was head and shoulders above the rest.
White was 5 for 12 for 98. Fellow freshman Bryce Perkins was 5 for 14 for 55 yards and an interception. Redshirt freshman Manny Wilkins was 3 for 8 for 10 yards and an interception. Wilkins had a 45-yard touchdown pass called back on a penalty.
Arriving as early as 6 a.m., 6,100 fans attended the scrimmage, claiming spots from the sideline to the mountaintops.
The scrimmage wrapped up the Sun Devils' five-day stay outside Payson. Offensive coordinator once again called Camp T "the greatest tradition in college football" -- as he did each of the previous three year.
Former head coach Frank Kush launched the Tontozona tradition more than fifty years ago and he returned to watch the last four years. On Saturday, senior offensive linemen Nick Kelly and Vi Teofilio carried Kush off the field with several teammates following.
ASU returns to practice in Tempe on Monday in preparation for its Sept. 5 season opener against Texas A&M in Houston.
---