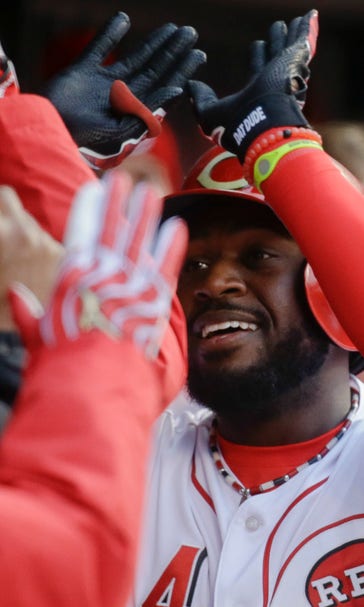 Run Brandon Run: Phillips scores from second on wild pitch
BY foxsports • April 8, 2016
Run Bil...Run Brandon Run?
The Cincinnati Reds second baseman looked like his teammate Billy Hamilton blazin' around the bases on Friday night.
In the seventh inning Brandon Phillips broke for third base when Pittsburgh Pirates reliever Ryan Vogelsong's pitch went skipping away from the plate.
Phillips didn't hesitate immediately rounding third and heading to the plate. Scoring easily, Dat Dude BP put the Reds up 5-2.
---