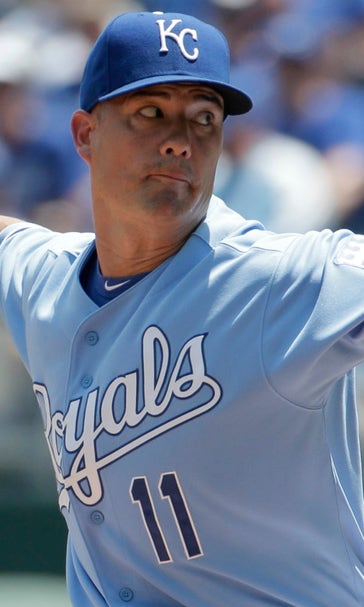 Royals will look to bust slump with J-Guts on the bump
July 3, 2015

With 22-year-old Miguel Sano chipping in late, the Minnesota Twins managed to creep closer to the AL Central-leading Kansas City Royals in the series opener.
Now Tommy Milone will have some extra motivation to keep closing the gap at Kauffman Stadium.
The left-hander looks to state his case to remain in the rotation Friday night when the Twins try to move within 2 1/2 games of the division lead by handing the Royals their worst skid in 14 months.
Much like Byron Buxton last month, all eyes were on Sano in his much-anticipated debut Thursday.
The big Dominican slugger, one of the baseball's elite prospects, struck out in the fourth and sixth innings with a runner on third base before hitting an infield single in the ninth.
Danny Santana and Eduardo Escobar had RBI triples and Kyle Gibson fired eight shutout innings as the second-place Twins (42-37) improved to 3-4 on a 10-game trip with a 2-0 victory.
Minnesota will try to win two straight for the first time since a three-game run from June 17-19 by giving the ball to Milone (4-1, 3.19 ERA) in the second of this four-game series.
Milone has limited opponents to two earned runs or less in five starts since being recalled from Triple-A, going 2-0 with a 2.03 ERA over that span. He pitched two-hit ball over six scoreless innings before leaving without a decision in a 5-3 loss at Milwaukee on Sunday.
Milone is hoping to make things difficult on manager Paul Molitor, who will have to decide who stays in the rotation when Ervin Santana returns Sunday from an 80-game suspension.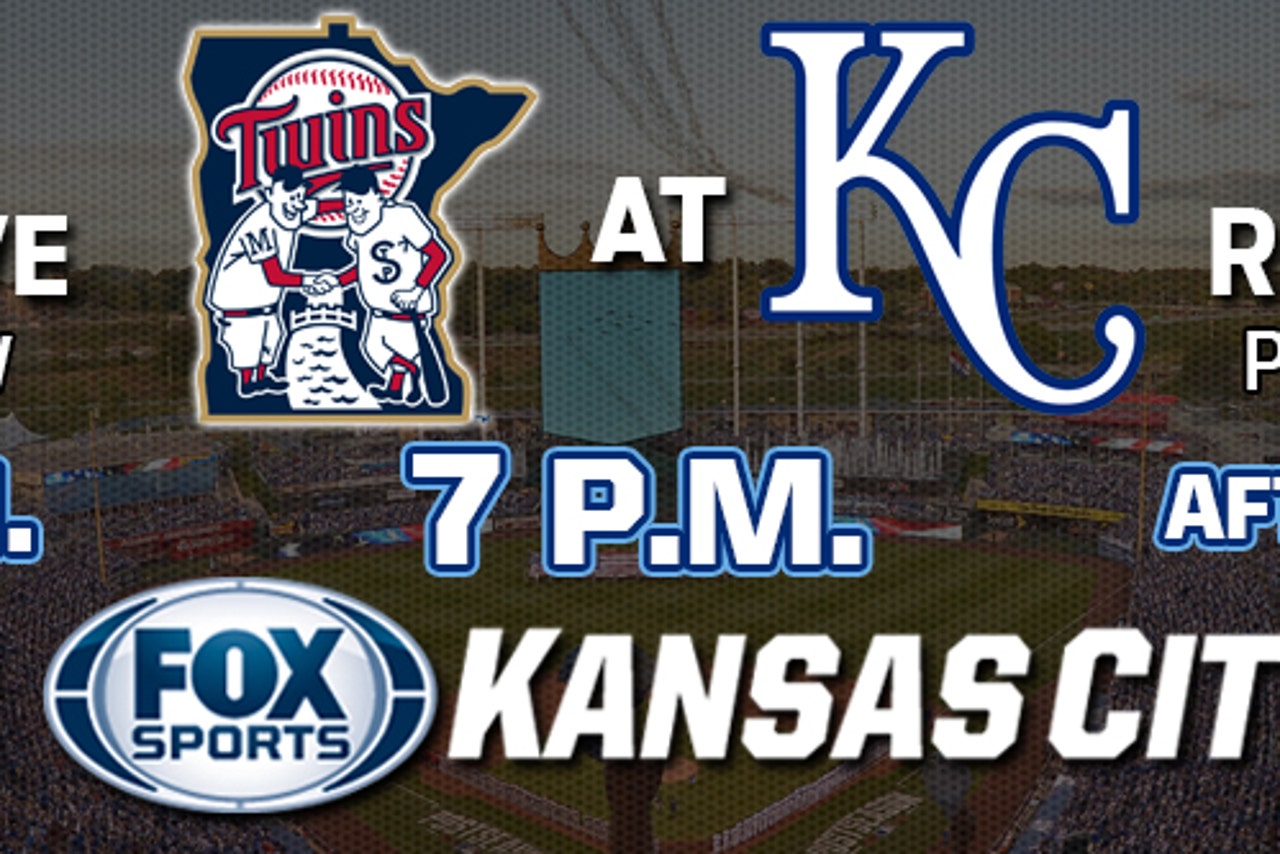 "I'm not going to make (the decision) before I have to," Molitor told MLB's official website.
Milone will face the Royals for the third time this season after going 1-0 with a 5.73 ERA in the first two starts.
Lorenzo Cain went 2 for 4 with a home run off him, while Mike Moustakas was 3 for 6 with a homer.
Eric Hosmer, however, is 0 for 4 with two strikeouts in the matchup this year. He walked and had one of Kansas City's four singles Thursday after missing three games with a sprained right ring finger.
The Royals (44-32) have batted .188 while totaling six runs during their four-game skid. The defending AL champions haven't dropped five in a row since May 1-5, 2014.
"My thoughts are more on the way Gibson threw the ball than our offensive output," manager Ned Yost said.
Jeremy Guthrie (6-5, 5.68) has held opponents to three runs or less in five of his last six starts, but only has two victories over that span while receiving 12 runs of support.
The right-hander yielded two runs while fanning a season-high seven over six innings in Sunday's 5-3 win at Oakland. He's pitched particularly well at home, going 2-0 with a 1.88 ERA in his last four starts.
Guthrie, 9-4 with a 3.48 ERA in 15 starts versus Minnesota, will try to avoid his second loss in the season series after giving up three runs and walking six over five innings in a 3-0 home defeat April 22.
Torii Hunter has gone 18 for 52 (.346) off him, while Joe Mauer is 9 for 26 (.346) with three home runs.
---