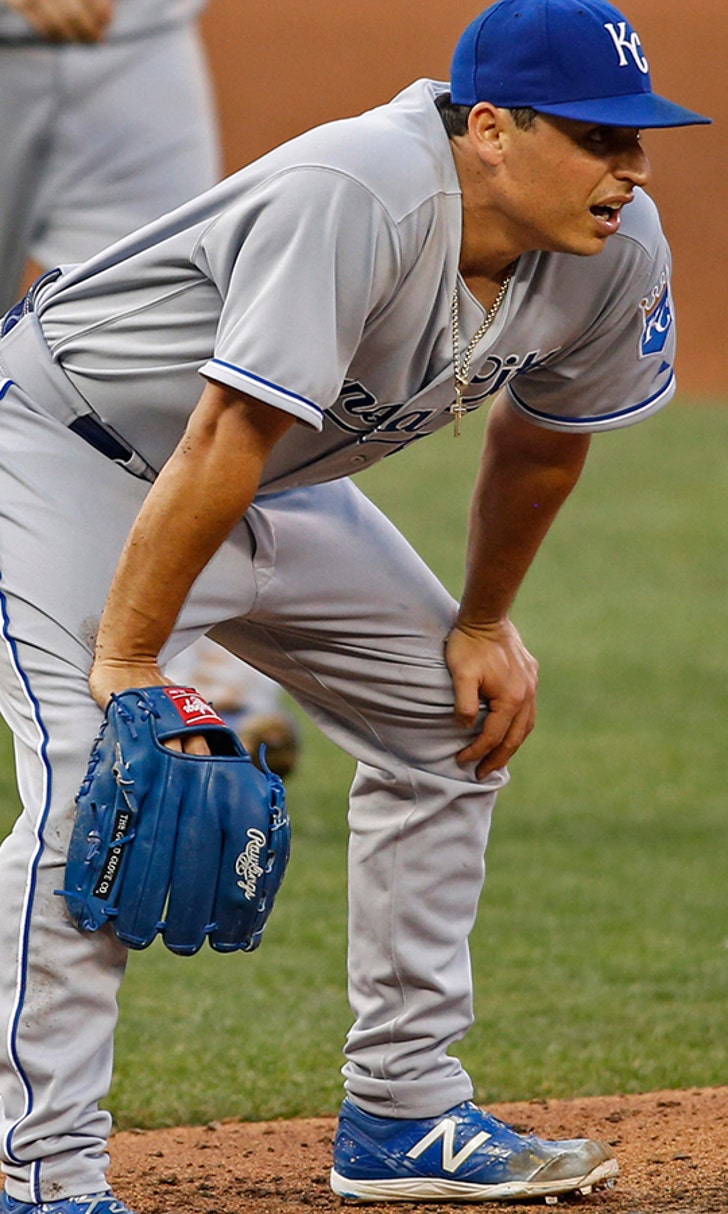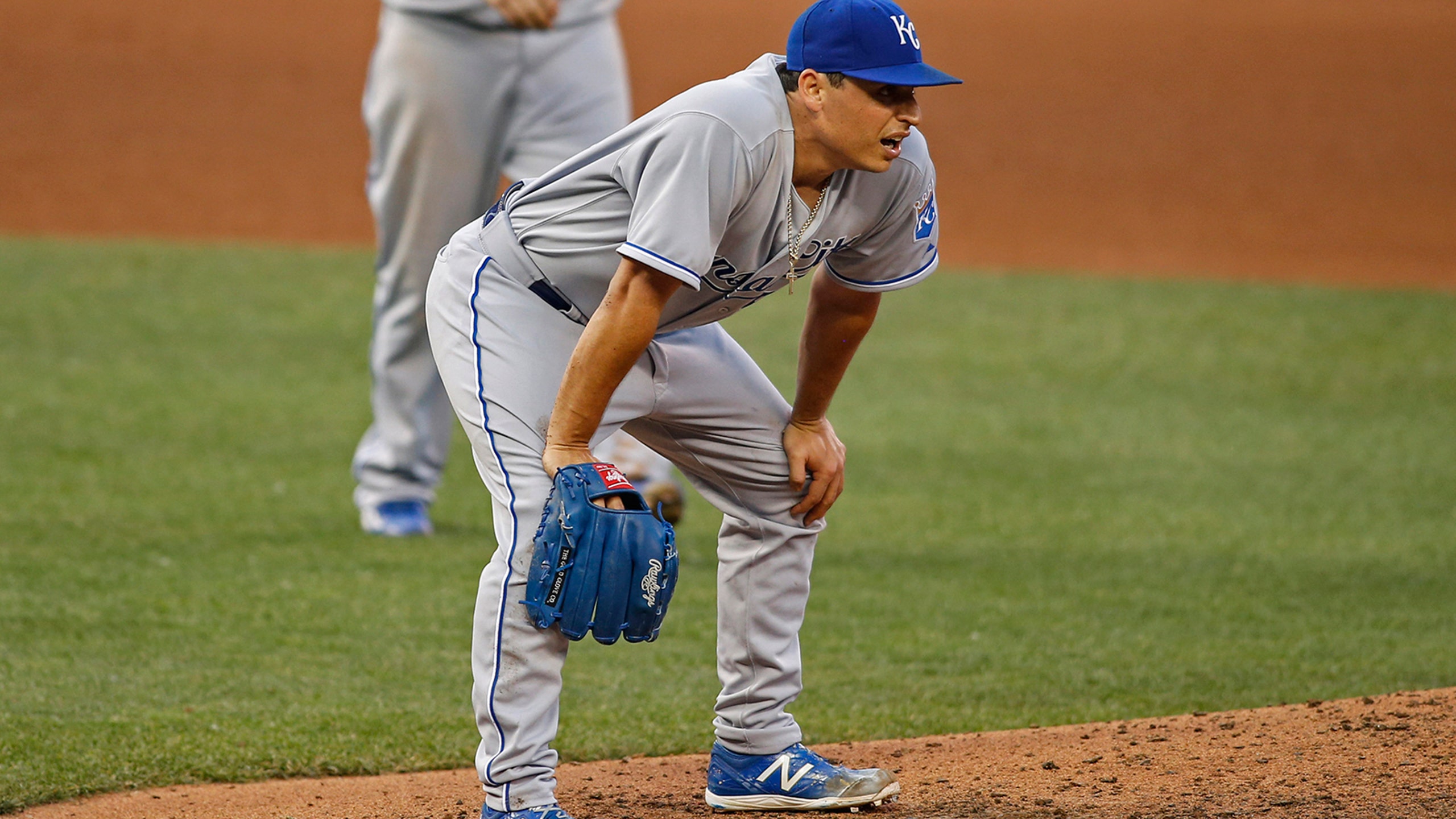 Royals' Vargas lands on DL; Yost shuffles lineup against southpaw Lyons
BY foxsports • June 13, 2015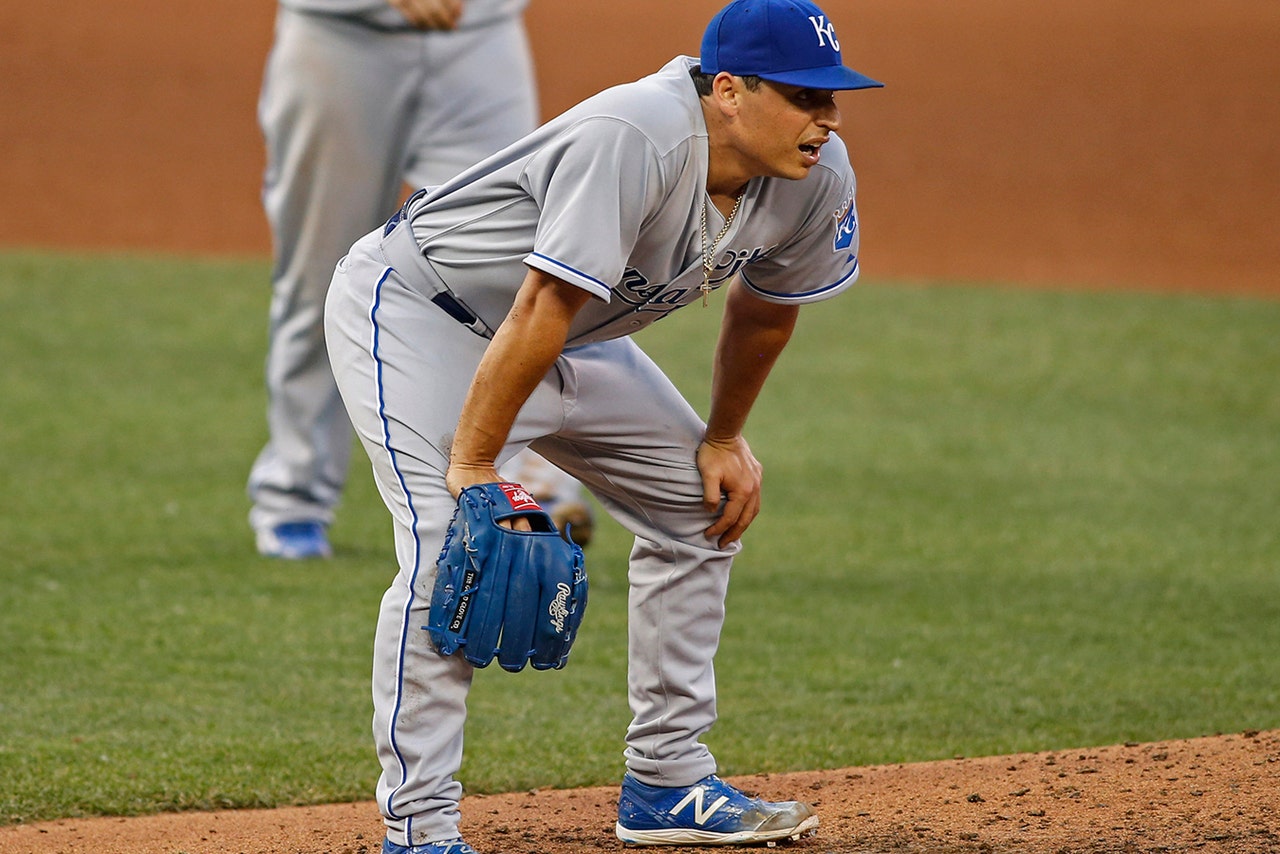 ST. LOUIS -- Left-hander Jason Vargas was placed on the 15-day disabled list with a left flexor strain, the same ailment that bothered him in May. Vargas was placed on the DL retroactively to Tuesday, meaning his return could come as soon as June 24.
Chris Young will move up a day to pitch Sunday in St. Louis, when Vargas was scheduled to go. Edinson Volquez will pitch Monday and Joe Blanton is slated for Tuesday. Brandon Finnegan was recalled from Triple A Omaha to fill Vargas' roster spot.
Manager Ned Yost said an MRI on Vargas discovered inflammation, but no damage to the nerves. Vargas spent most of May on the DL with a left flexor strain, the soreness appearing in the same general area as before.
"Similar-type strain feeling like before," Vargas said. "Definitely wasn't as intense (as before) the next day. Definitely wasn't right in my bullpen yesterday."
Vargas said he began to feel the injury in his last start Monday against Minnesota, when he threw just 70 pitches in six innings. His elbow "didn't stay as loose as the two previous starts," he said. That night, Yost said he removed him because Vargas felt fatigued.
If the injury lingered through Vargas' bullpen session Friday, Kansas City wanted to push him back to Tuesday. But the side session proved more difficult to navigate.
"He threw like six pitches and felt it and we said, 'OK, probably isn't going to be ready to go on Tuesday,'" Yost said.
Vargas was not concerned about the repeat injury, saying the tests showed the same thing as before in May. The soreness appeared about an inch away from before, though the swelling could spread to different areas even if the injury is the same, trainer Nick Kenney said.
"It was just something that got flared up," Vargas said. "I don't know if it was the added activity of having to get ready for a National League game and having to swing the bat, just do a little bit more. Whatever it is, it aggravated it."
Yost also hypothesized that the added batting practice could have contributed to both Vargas and Yordano Ventura's injuries.
Blanton has appeared seven times for Kansas City, including Friday night after Ventura's right hand weakness forced him out after three innings. He owns a 1.80 ERA in 15 innings and was deemed a better starting option than a minor league starter or a rushed Danny Duffy.
Royals shuffle lineup
Kansas City trotted out a new starting lineup Saturday afternoon, one that was missing first baseman Eric Hosmer and third baseman Mike Moustakas, and featured right fielder Alex Rios hitting third.
Yost said he wanted to give his left-handed hitters a day off against St. Louis southpaw Tyler Lyons, whose slider made good hitters look bad, according to Yost. In Lyons' brief career, opposing lefties have slashed .188/.257/.271 against him. Left fielder Alex Gordon was Kansas City's only left-handed hitter in the lineup.
"I wouldn't've played him either if I had another right-handed outfielder," Yost said.
Rios has struggled since returning from the disabled list (.118/.167/.147 in 10 games) and Yost hoped hitting third "might be able to jump-start him a little bit."
You can follow Matthew DeFranks on Twitter at @MDeFranks or email him at matthew.defranks@gmail.com.
---