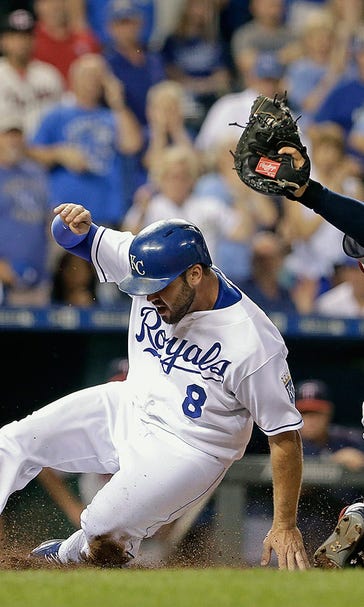 Royals' skid grows to season-high four games in 6-2 loss to Twins
September 7, 2015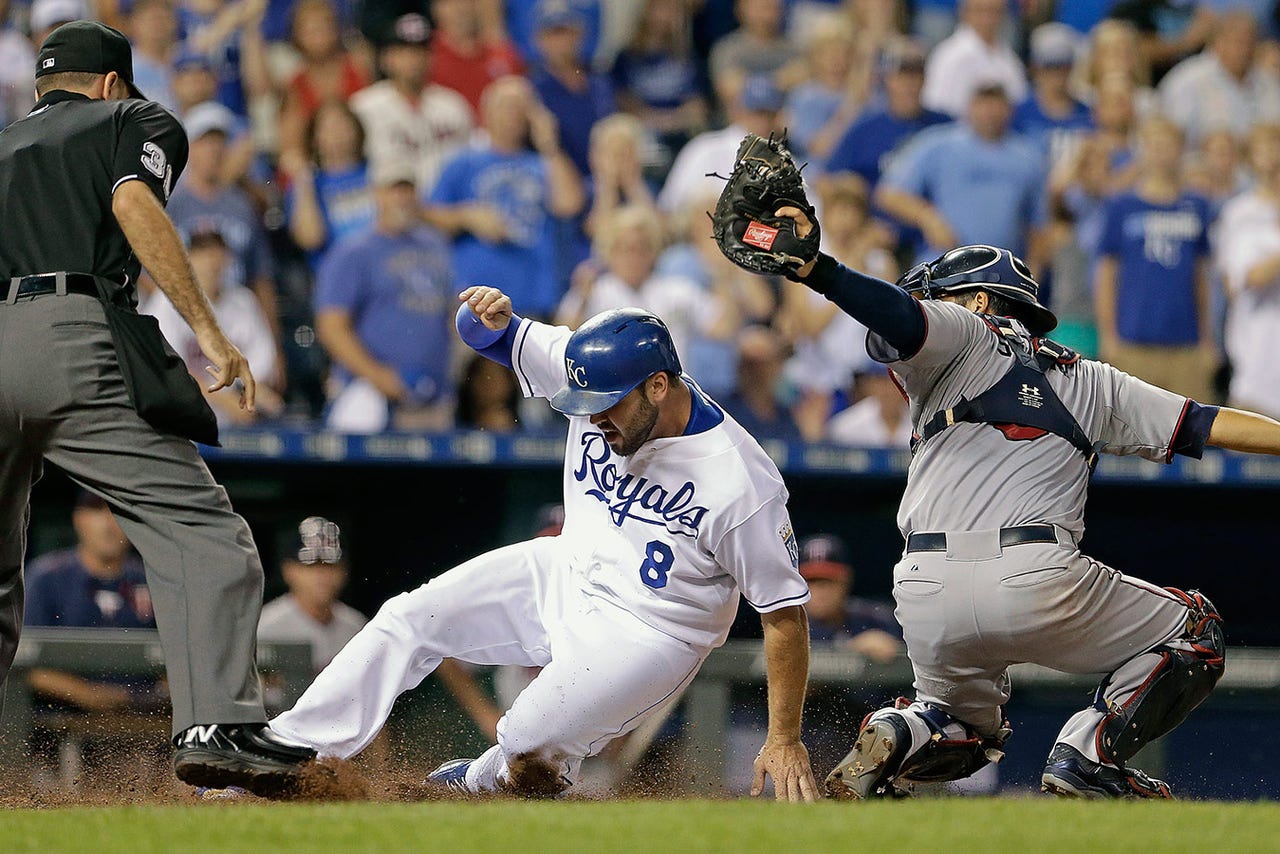 KANSAS CITY, Mo. -- Tommy Milone pitched seven effective innings and Eduardo Escobar reached base four times and drove in three runs as the Minnesota Twins beat the struggling Kansas City Royals 6-2 on Monday night.
The Royals have been outscored 31-9 in dropping four straight, matching their longest losing streak of the season.
Milone (8-4) held the Royals to six hits and two runs, while striking out four and walking one.
Escobar contributed an RBI single in a three-run sixth and drove in two runs with a two-out single in the seventh off Joba Chamberlain, who was making his Royals debut.
Yordano Ventura (10-8), who was 4-0 with a 1.13 ERA in his five previous starts, yielded four runs, eight hits, five walks and two wild pitches in 5 1/3 innings, striking out eight.
Aaron Hicks hit Ventura's third pitch for his second career leadoff homer.
The Twins broke a 1-1 tie in the sixth when Torii Hunter, Kurt Suzuki and Escobar opened with singles and all scored.
Suzuki scored on the first of two wild pitches by Ventura in the inning. Joe Mauer's sacrifice fly brought home Escobar.
Kendrys Morales' groundout in the first scored Lorenzo Cain and hiked his RBI total to 100, becoming the 28th player in Royals history to reach that milestone.
Salvador Perez's sacrifice fly scored Morales in the seventh for the other run off Milone. Mike Moustakas was out at home to end the inning, attempting to score on Paulo Orlando's double.
TRAINER'S ROOM
Twins: LHP Glenn Perkins (back spasms) was not with the club. ... RHP Phil Hughes (lower back inflammation) will throw his second simulated game Wednesday.
Royals: RHP Kelvin Herrera and RF Alex Rios were in uniform after being out nine days with the chickenpox.
UP NEXT
Twins: RHP Kyle Gibson, who went to the University of Missouri, starts the middle game of this series.
Royals: RHP Edinson Volquez lasted just three innings, matching the shortest outing of his career, in his previous start, allowing six runs and eight hits to the Tigers.
---
---