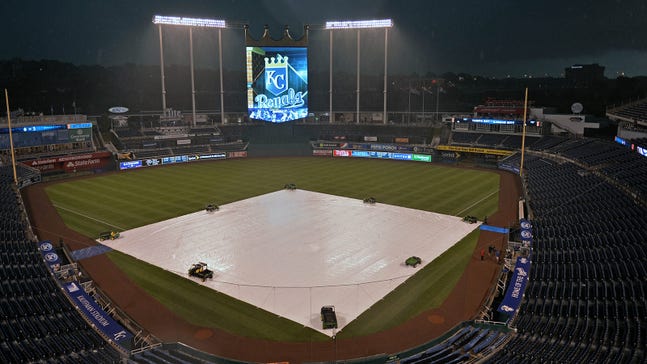 Royals-Rays postponed due to tornado warnings; will play two Tuesday
Published
Jul. 6, 2015 7:19 p.m. EDT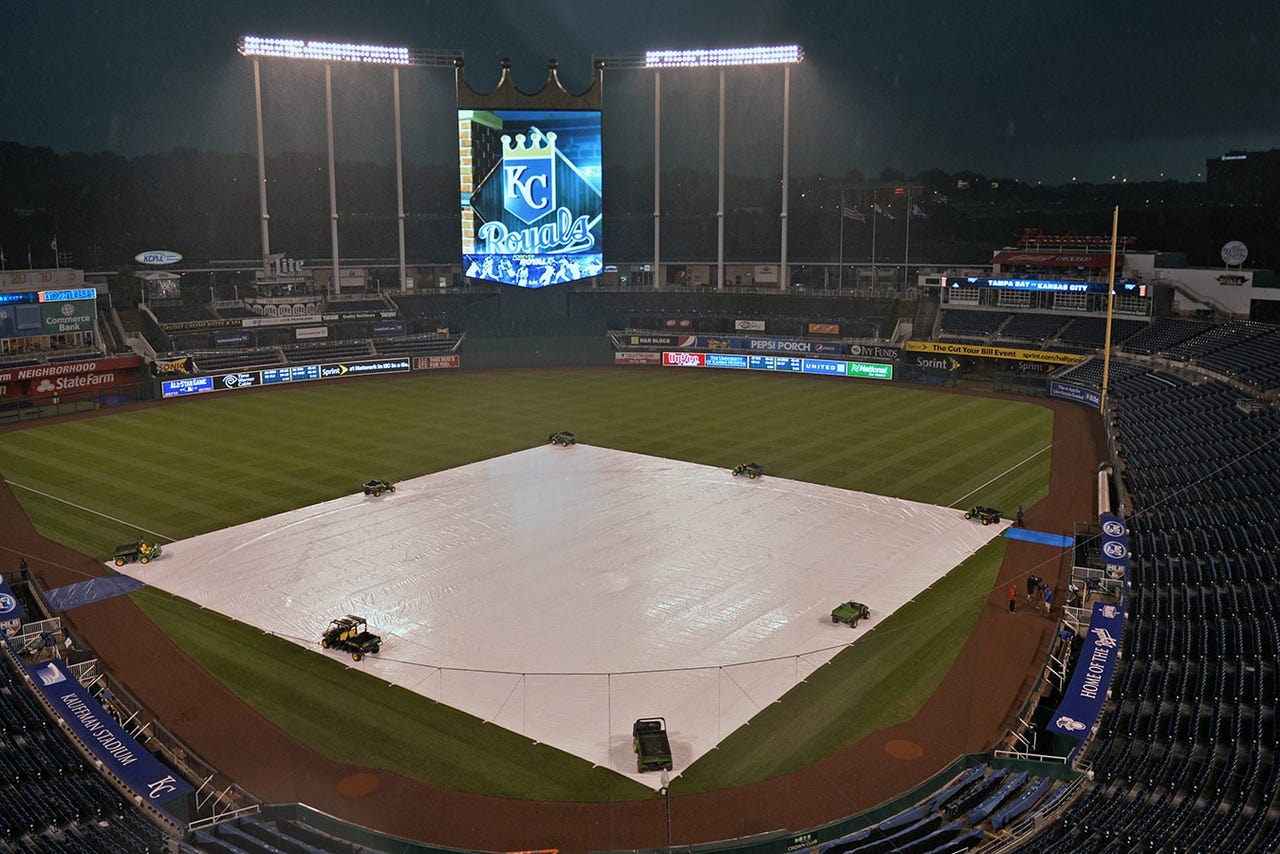 KANSAS CITY, Mo. -- The game between the Tampa Bay Rays and Kansas City Royals scheduled for Monday night was postponed about an hour before the first pitch as tornado sirens blared across the Kansas City metro area.
The four-game series is the only time the teams meet at Kauffman Stadium this season, so they will make the game up with a day-night doubleheader Tuesday.
Game 1 will be at 1:10 p.m. and Game 2 at 7:10 p.m. Both games will be televised by FOX Sports Kansas City.
Royals manager Ned Yost decided to start Chris Young in the opener and put Edinson Volquez, his scheduled starter for Monday night, on the mound in the nightcap.
"It was the preference of both of them," Yost said.
Relief pitcher Aaron Brooks will be recalled from Triple A Omaha to serve as the 26th man.
Matt Moore will make his second start in his return from Tommy John surgery in the opener for Tampa Bay. Matt Andriese will be summoned from Triple A Durham to start Game 2 as the 26th man.
Alex Colome, who was scheduled to start Monday, will work out of the Rays' bullpen.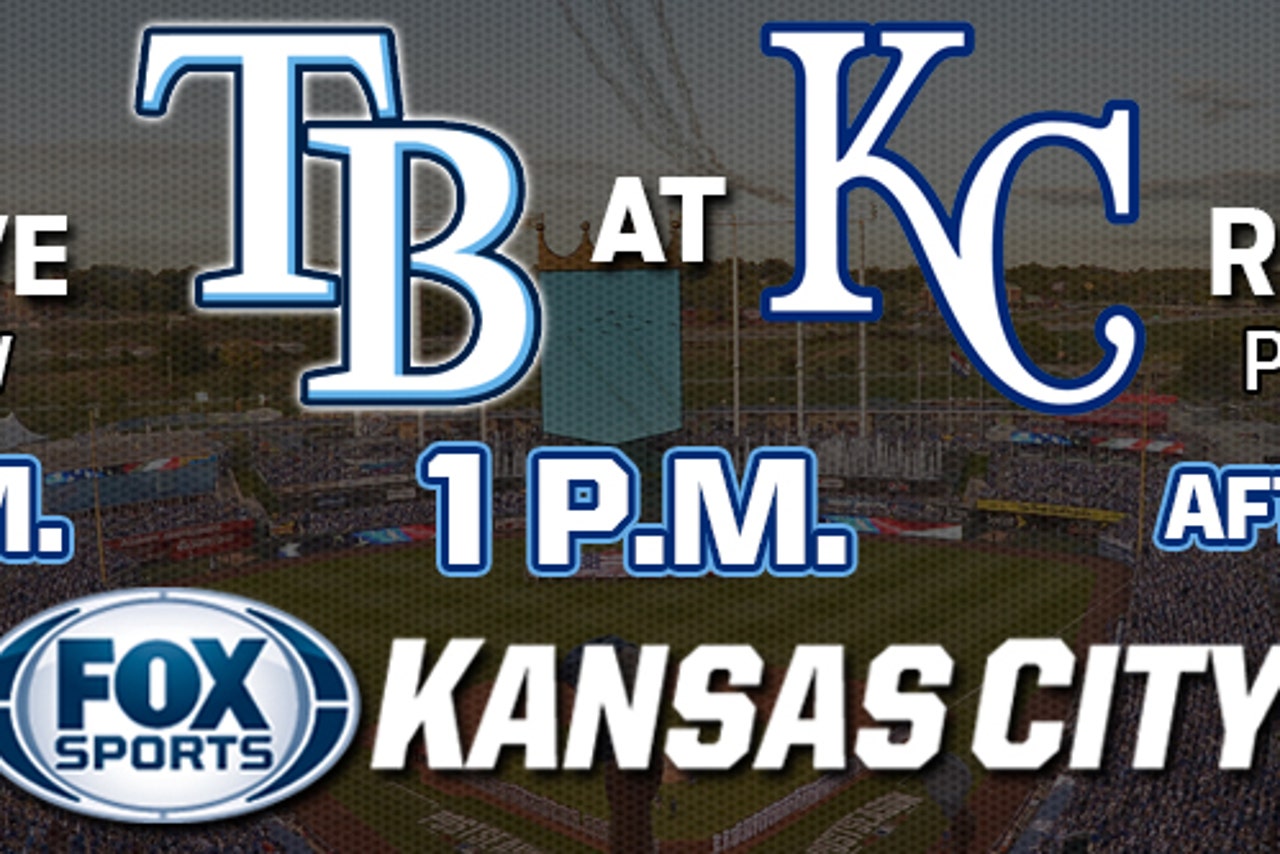 "The thought behind that is the way our bullpen is in check right now, we need Matt to increase his innings and have Colome available going forward," Rays manager Kevin Cash said. "If he doesn't pitch first game, he will be available for second game (in relief)."
The decision to postpone Monday night's game was made after about 3 inches of rain pounded Kauffman Stadium in less than an hour. It fell from the dark, foreboding sky with such intensity that right field quickly turned into a massive lake and left field a swampy pond.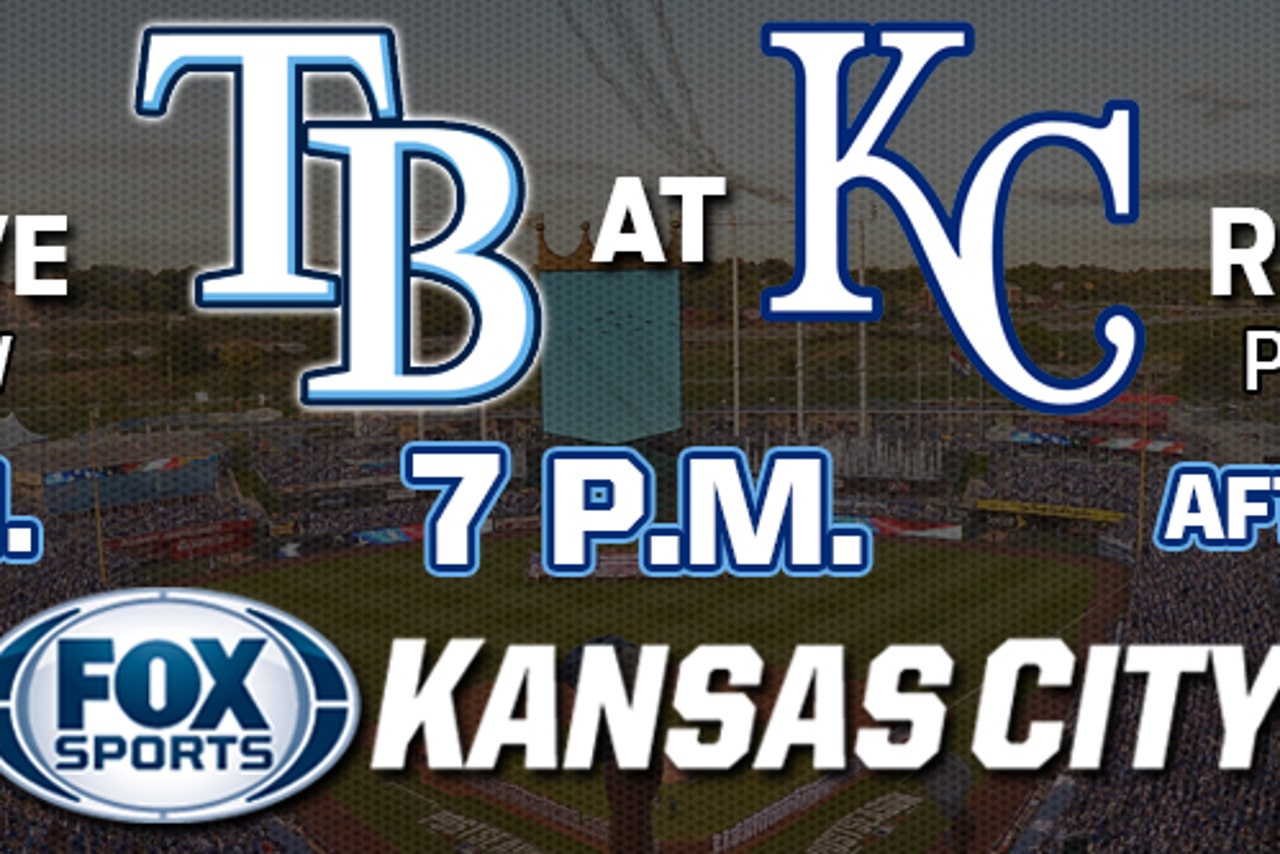 The warning track lining the ballpark was saturated, the white tarp covering the infield was buffeted by 50-mph wind gusts, and water cascaded down the dugout steps.
Royals catcher Salvador Perez even took a moment to sneak out of the clubhouse, where the team was taking shelter, to film a video of the storm and post it on social media.
There were reports of trees down and other damage across the metropolitan area.
"I talked to my dad who is at the (team) hotel and he was told to go down to the basement, which is interesting," Cash said.
Cash recalled the bad storms that often came through Kansas while he was playing in the summer Jayhawk League during college.
"This happened quite a bit," he said. "We knew it was going to be a little dicey. There's been some rough weather. This is probably the smart thing for everybody. The dugout is flooded."
---
---