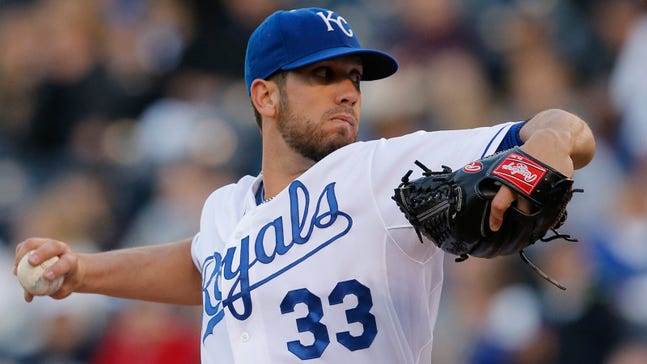 Royals outslug mighty Rockies as Shields nabs 1,500th career strikeout
Published
May. 13, 2014 11:58 p.m. ET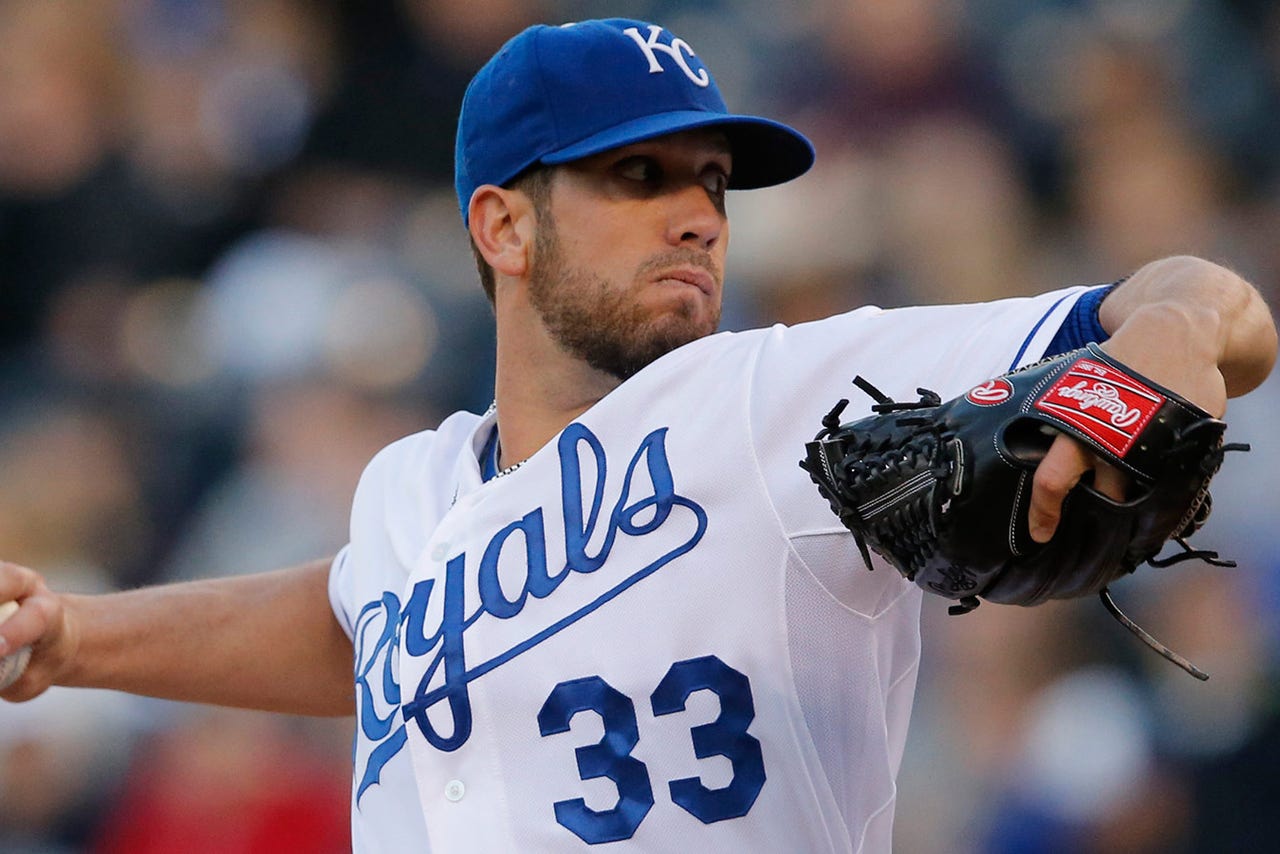 KANSAS CITY, Mo. -- A formula win for the Royals: Great starting pitching, solid defense and bullpen work, and some timely hitting from the offense.
It all added up to a 5-1 win over the Colorado Rockies on Tuesday night at The K.
James Shields was dominant, holding the Rockies to one run and five hits through seven innings. He was clearly on his game, throwing 75 of his 98 pitches for strikes.
"That's a good hitting team over there," Shields said afterward. "They have one of the best approaches (at the plate) of anyone."
Manager Ned Yost got exactly what he needed from Shields as the Royals improved to 19-19 for the season.
"In our pregame meeting and talking about the Rockies," Yost said, "those numbers they have are kind of intimidating. That team can hit. But James just did a phenomenal job."
The Royals also got two homers for the second straight day, but just as impressive: They drew seven walks.
"That's what I liked to see, the seven walks," Shields said. "That's when I know we're seeing the ball well."
3 UP
-- Flexing their muscles. Hey, who are these Royals? Weren't the Rockies supposed to kick sand in their faces? Instead, it was the Royals who smashed not one, but two home runs, while the Rockies were kept in the yard by Shields. That's back-to-back two-homer games by the Royals, thanks to a two-run shot from Lorenzo Cain (almost a forgotten power source) and a solo shot from Sal Perez. Perez now has four homers, tying him with Mike Moustakas for the team lead.
-- A tip of the hat. One of the funniest moments of the season came in the sixth inning when Shields struck out shortstop Troy Tulowitzki for the second out of the inning. Unbeknownst to Shields, that was the 1,500th K of his career. That fact was shown on the video board beyond center field, and the crowd of 15,514 began cheering loudly as Shields was about to face the next hitter. Perez also knew what was going on and asked Shields for the ball before tossing it into the dugout.
Shields, though, looked confused and bewildered. "Sometimes the hitters ask for the ball to be checked," Shields said, "but I had just struck someone out. Come on."
Shields' teammates finally pointed toward the scoreboard and Shields realized why fans were cheering. He smiled broadly and tipped his cap. "I knew a couple of weeks ago I was getting close, but I didn't know how many I had tonight," he said, smiling again. "The Royals do a great job as an organization of keeping track of that stuff."
-- Alex getting close? There are some signs that Alex Gordon might be ready to emerge from his season-long slump. He went 9 for 30 on the trip. On Tuesday, he drew two walks and hit a long lineout toward the right-field corner that could have been an RBI double. "I've been saying for a week or so now that we're getting close," Yost said.
Watch the Royals Live pregame and postgame shows before and after every Kansas City Royals game on FOX Sports Kansas City.
3 DOWN
-- Yes, we are nit-picking. The Royals handed out two more double plays Tuesday night. Fortunately for them, it didn't affect the outcome. But they started out the first two innings by putting the leadoff man on, only to have a double play kill the momentum. Luckily, the Royals still managed a two-out rally in the second topped by Alcides Escobar's RBI single. "That was a big run to get, to take the lead on those guys," Yost said.
-- Tough defense by the Rockies. Eric Hosmer had to be wondering how hard he had to hit a ball to get aboard. Hosmer smoked a liner at first baseman Justin Morneau in the first, and Morneau made a fabulous stop on one hop for the putout. Hosmer rifled another line drive up the middle in the seventh but Tulowitzki made an incredible stop in short center field, whirled and, with his momentum still going toward center, threw a bullet to Morneau for the out. In the seventh, right fielder Brandon Barnes took an RBI double away from Gordon with a running, lunging grab in the corner.
-- Keep it in perspective. I've mentioned this often in the past week, but the outrage by some Royals fans that Moustakas isn't in the minors seems a little like misdirected anger. He was projected as the team's No. 7 or No. 8 hitter this year -- this is a lot of venom directed at a bottom-of-the-order guy. It reminds me of the vitriol directed at Escobar last year, though some of that anger was directed at Yost for batting Escobar in the No. 2 spot too often, and I totally get that.
You can follow Jeffrey Flanagan on Twitter at @jflanagankc or email him at jeffreyflanagan6@gmail.com.
---