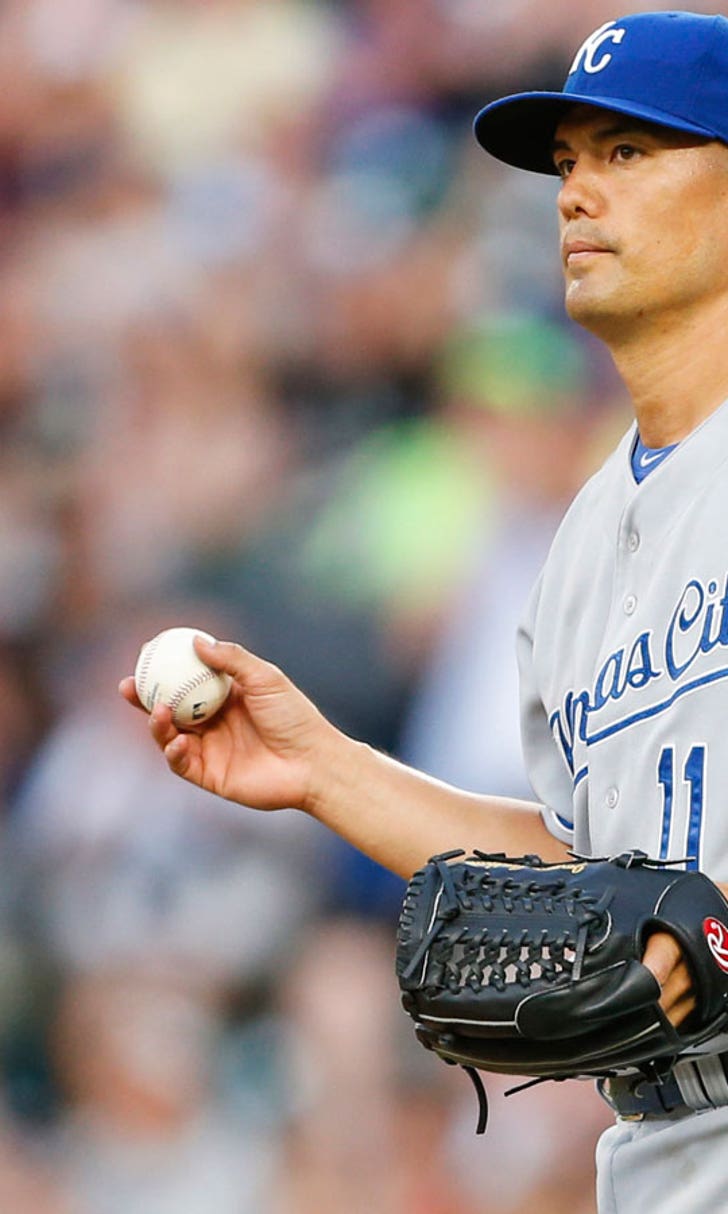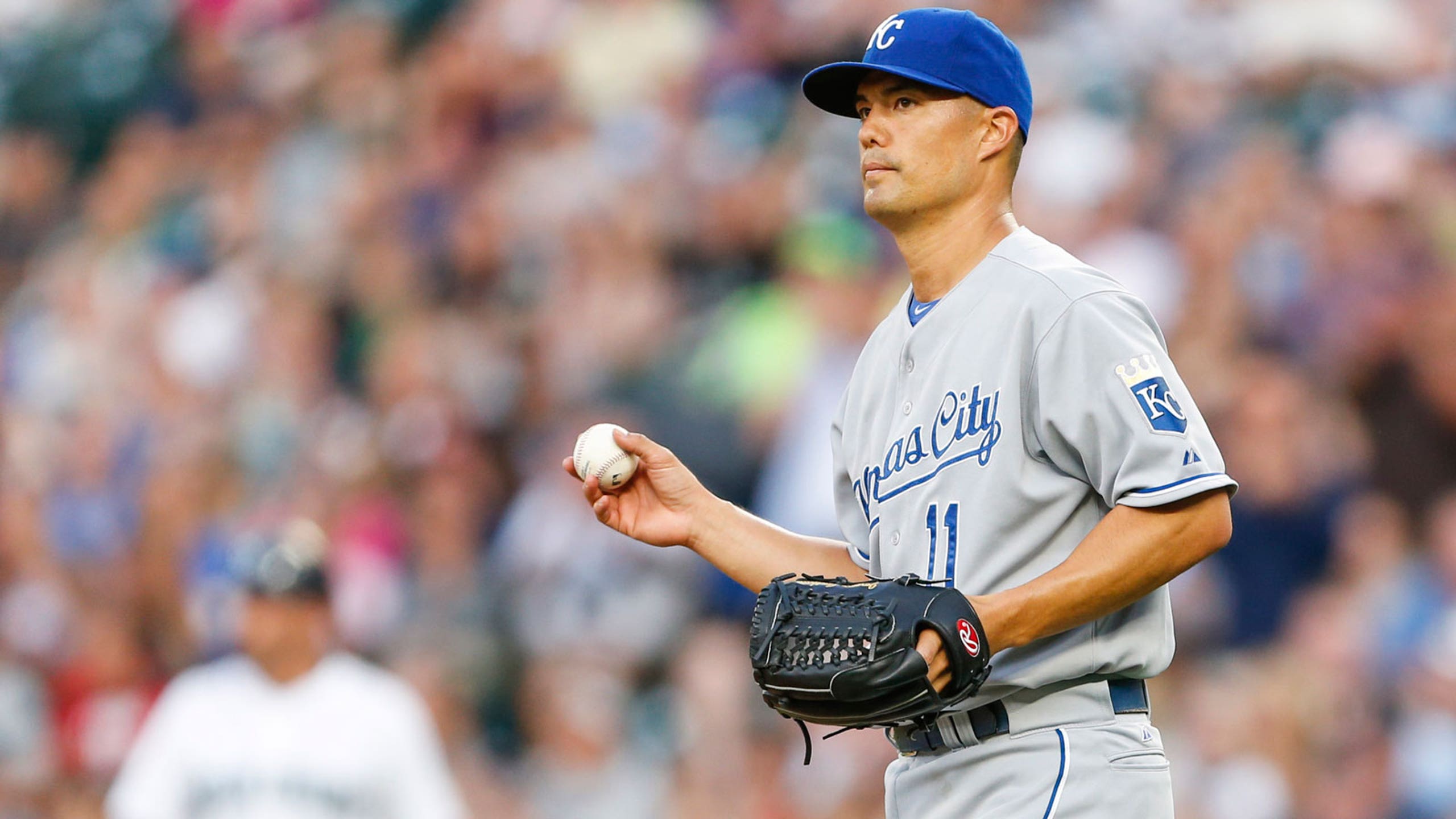 Royals look to sweep Tribe in Cleveland for first time in 12 years
BY foxsports • July 29, 2015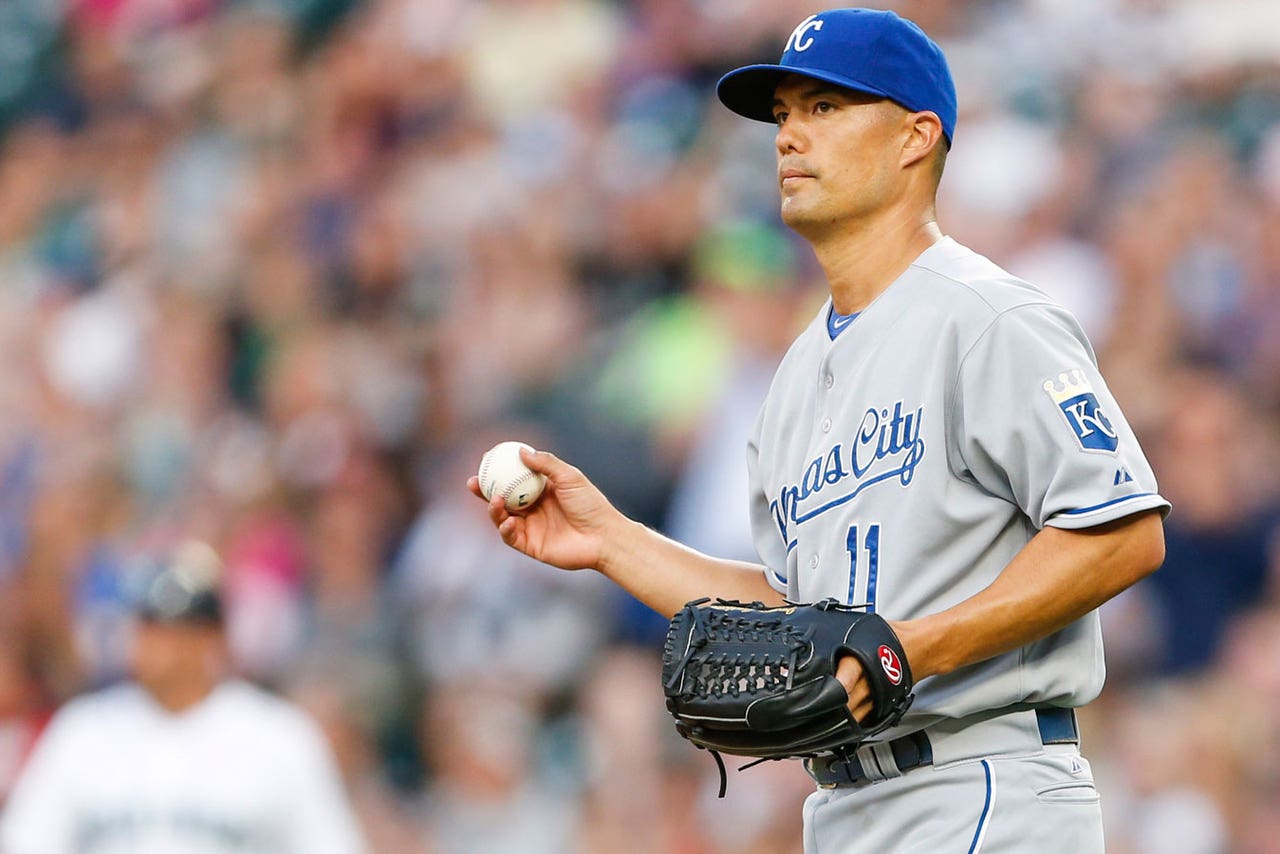 It's well-documented how Corey Kluber's major league-worst run support average has contributed to his AL-leading loss total.
His Cleveland Indians haven't scored much in his three losses to the Kansas City Royals, though this time a favorable matchup with Jeremy Guthrie presents itself.
The Indians will try to end their longest home losing streak in 40 years at eight and give Kluber some help Wednesday when they seek to avoid their first three-game home sweep at the hands of the Royals in 12 years.
Kluber (5-11, 3.59 ERA) has a 2.61 run support average, with Cleveland (45-54) losing 15 of his 21 starts. His career-high loss total is two more than he had last year when he won the AL Cy Young Award.
The lack of support surfaced again Friday as the Indians failed to score for him for the sixth time in a 6-0 loss to the Chicago White Sox. He was charged with six runs over seven-plus innings, with four coming in the eighth.
"It's a shame because he sure pitched a heck of a lot better than that," manager Terry Francona said.
Kluber has posted a 5.85 ERA in losing all three starts to the Royals this year, with the Indians totaling seven runs of support. Mike Moustakas is 7 for 10 against him in those games and Eric Hosmer is 4 for 8 with a homer.
Hosmer figures to pose more problems after going 6 for 9 with two homers and six RBIs in the first two games of this series, helping put Kansas City (61-38) on the verge of its first three-game sweep in Cleveland since June 24-26, 2003. He is hitting .422 with five homers and 19 RBIs against the Indians.
The first baseman was the hero in Tuesday's 2-1 victory with a tiebreaking solo homer in the ninth off Trevor Bauer, who pitched a five-hitter.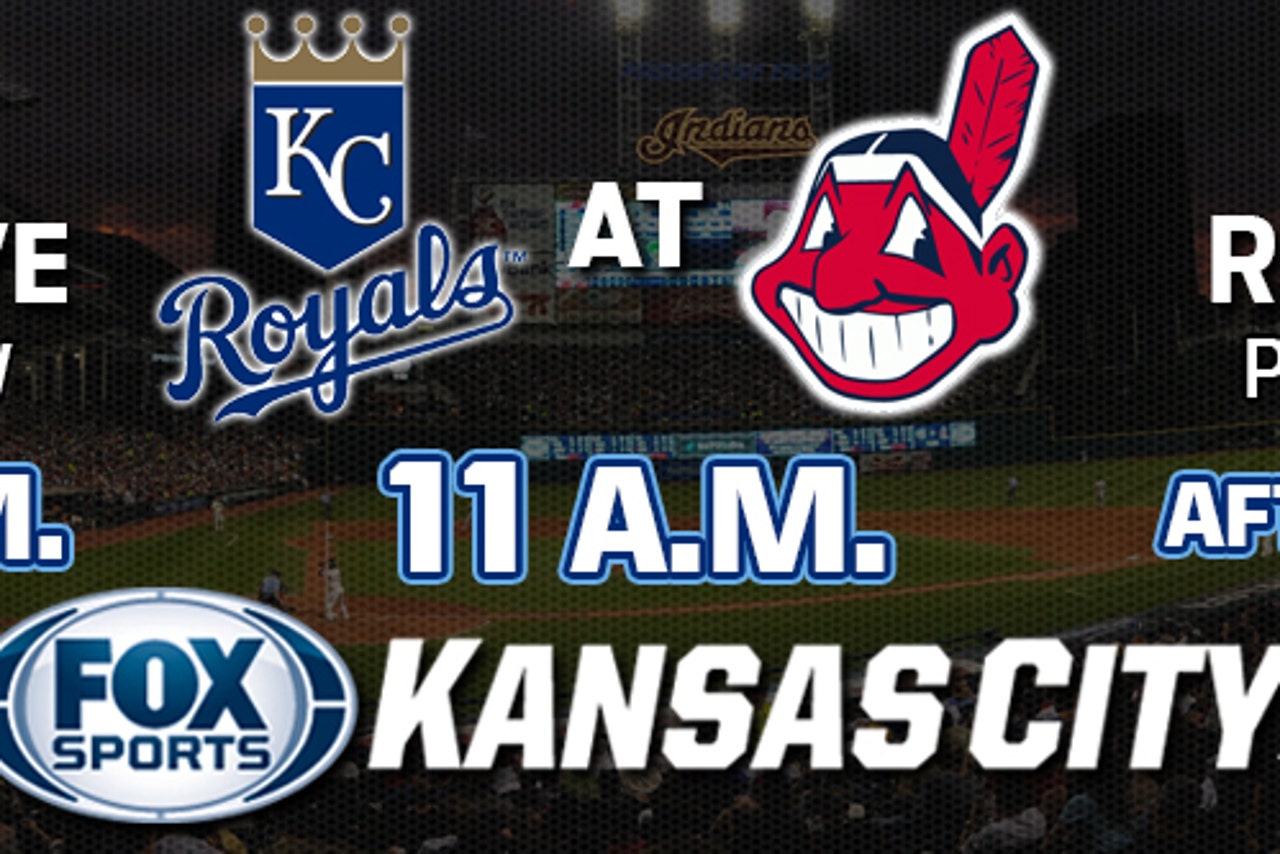 "It's real exciting," Hosmer said. "It's the final push for the second half. We're trying to win these ballgames. We realize these games in the division are important, especially one that close late in the game."
The Indians are enduring their first eight-game home slide since 1975. Their last longer streak was a franchise-record, 11-game skid May 8-21, 1931.
Cleveland has totaled 10 runs in a six-game overall slide -- its longest since losing eight in a row June 2-10, 2013. The Indians will try to get back on track against Guthrie (7-6, 5.35), who is 2-4 with a 6.02 ERA in seven starts as a visitor to Progressive Field.
The right-hander has posted a 4.22 ERA in two starts against Cleveland this year in which he didn't receive decisions. Jason Kipnis and Carlos Santana are each 11 for 25 with two homers against him.
Guthrie surrendered four runs in seven innings Friday in a 4-0 loss to Houston.
Cleveland is clearly looking to the future after trading outfielder David Murphy to the Los Angeles Angels for minor league shortstop Eric Stamets. Murphy was originally in Cleveland's lineup Tuesday, batting fourth as the designated hitter.
Kansas City acquired versatile Ben Zobrist from Tampa Bay on Tuesday, though it's not clear if he will be available Wednesday.
"He's going to be great for us," manager Ned Yost said. "He's a tremendous switch-hitter. He's a really good run producer from both sides of the batter's box. He can play multiple positions. He gives us a lot of versatility. He's definitely got a winner's mentality."
---
---