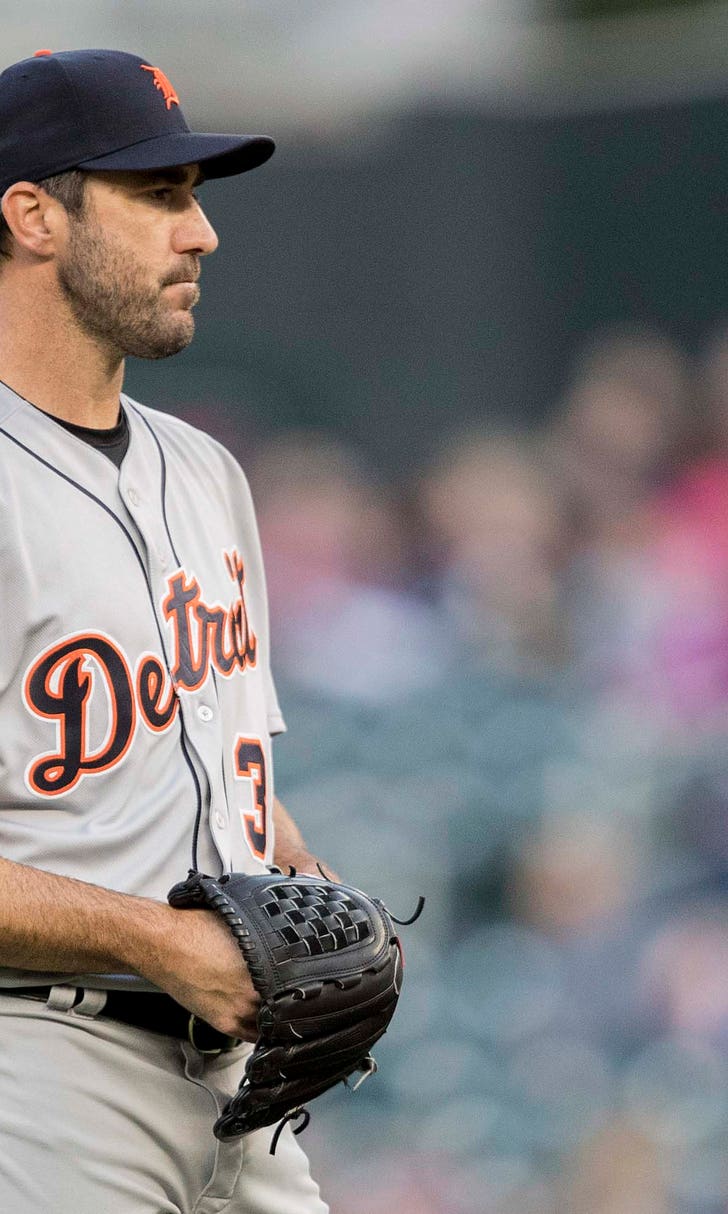 Royals hope Verlander's road woes continue tonight
May 30, 2017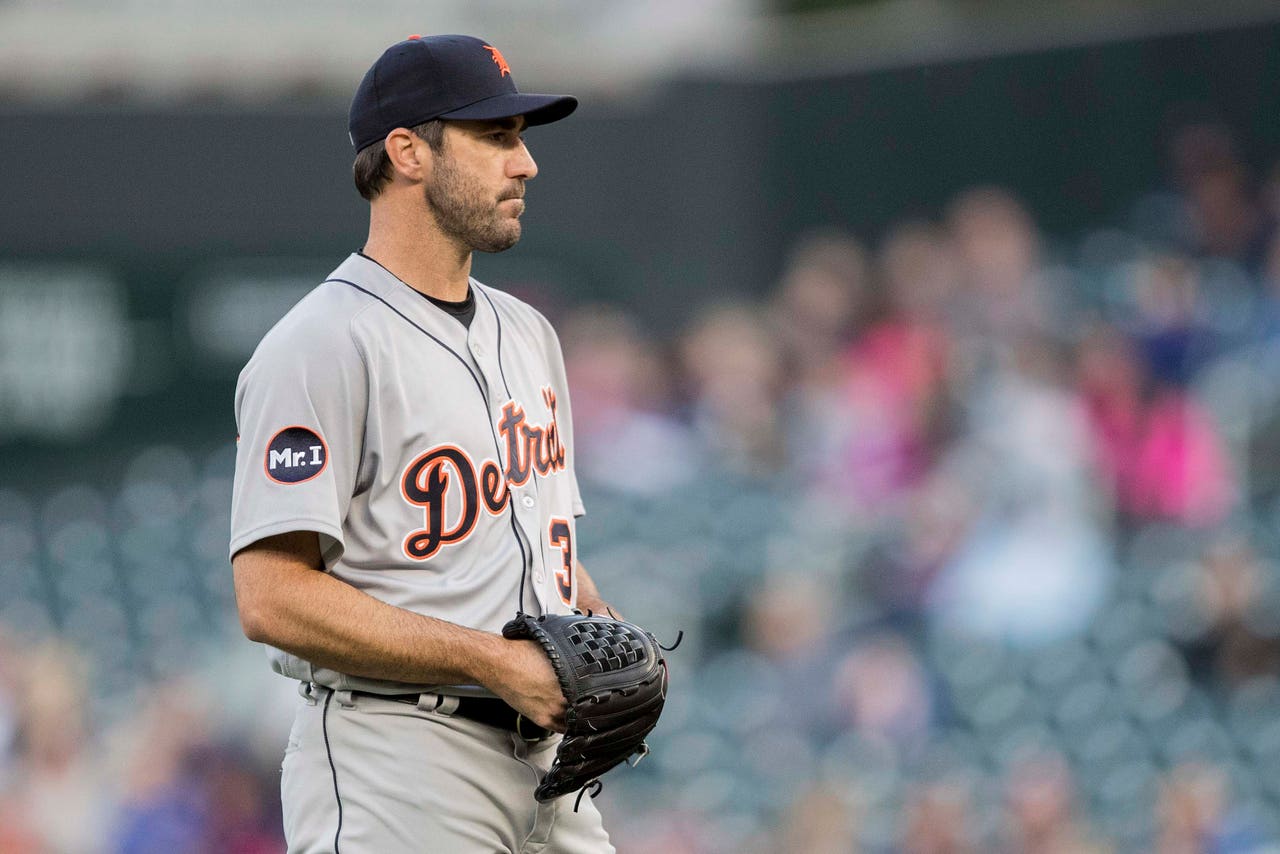 KANSAS CITY, Mo. -- The Kansas City Royals have Tigers ace Justin Verlander right where they'd prefer to get him -- pitching outside Detroit.

Verlander will start the middle game of a three-game series Tuesday at Kauffman Stadium.

In four starts this season in Detroit, Verlander is 2-0 with a 1.61 ERA. He has held opponents to a .162 batting average with one home run, six extra-base hits with no stolen bases at Comerica Park.

On the road, Verlander is 2-3 with a 7.64 ERA in six starts. Opposing hitters are batting .299 off him with eight home runs and eight doubles in away games. They have also swiped six bases.

"I mean, you can call it an anomaly," Verlander said. "With this many starts, I would say so. It's not enough data. You're talking 10 starts -- six on the road, four at home. That's not enough. And two really bad ones."

He allowed six runs on nine hits and three walks in his most recent start, a no-decision at Houston on Thursday.

"You still have to make your pitches," Verlander said. "I wasn't discouraged. I was discouraged that we lost, but it wasn't like one of those you go back and figure out things. I think there are a lot of things that are going on behind the scenes that I can't talk about, so I'm not talking about it."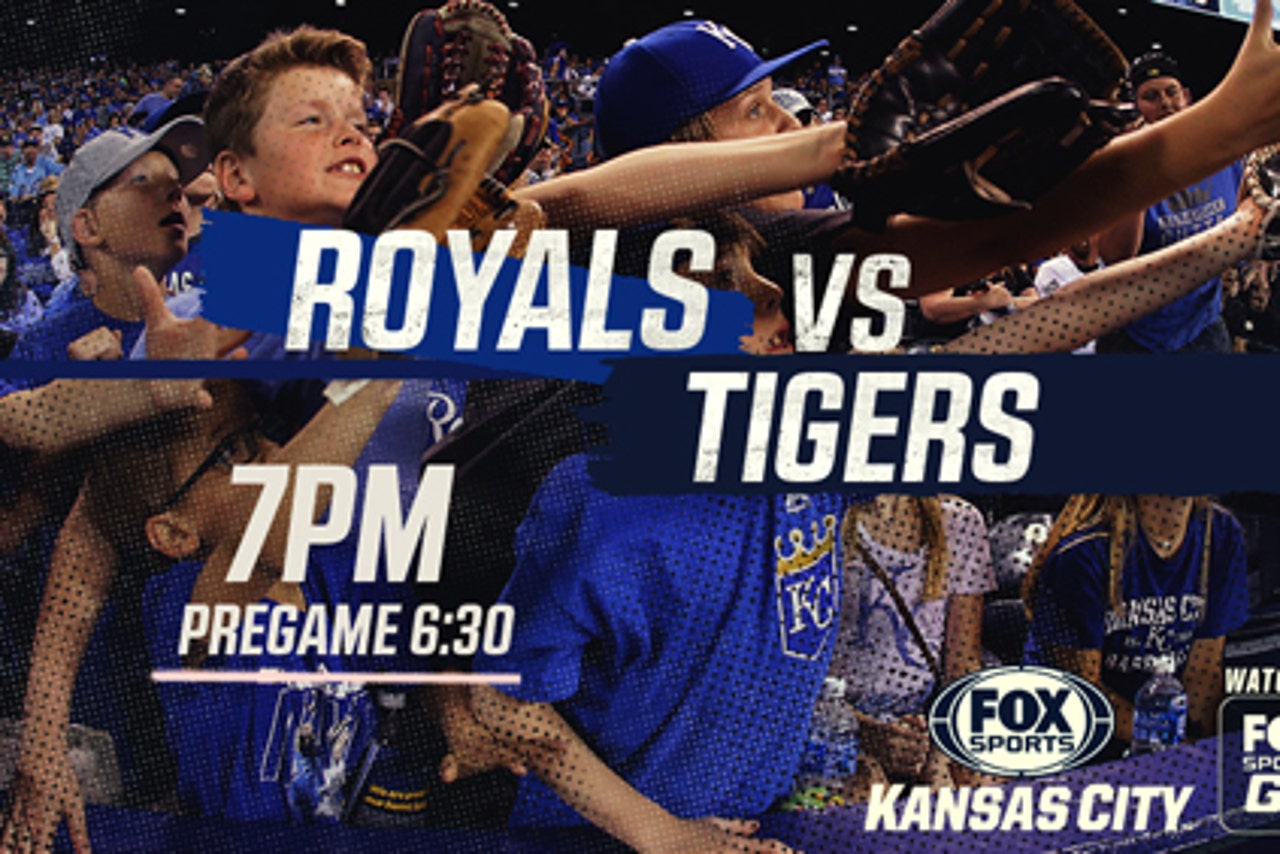 Verlander said his confidence level remains high.

"I feel great," he said. "Everything feels good. The ball's coming out well. Like I said last time, the last couple, consistency-wise, were better than what we talked about before, so stay the course."

Verlander will face the Royals for the first time this year, but for the 42nd time of his career. He is 22-9 with a 3.23 ERA against Kansas City. He went 2-1 with a 3.43 ERA last season versus the Royals.

He is 13-5 with a 2.98 ERA in 22 career starts at Kansas City.

"You never know what's going to happen any time you take the mound, but I've enjoyed pitching here," Verlander said. "I like the way the mound sets up. Sometimes some ballparks just look better than others. These guys have a good team, a good lineup, so you never take anything for granted. You just go out there and make your pitches until the manager says you're done."

Royals catcher Salvador Perez does not mind facing Verlander. He is 23-for-52 (.442) with two home runs and 14 RBIs against the right-hander. Mike Moustakas is 10-for-57 (.175) with one home run off Verlander, while Alex Gordon is 18-for-86 (.209) with three home runs.

While most of the Royals' veterans have faced Verlander several times, Eric Skoglund will be more of a mystery for Tigers batters. The 6-foot-7 left-hander will start for the Royals and make his major league debut.

Skoglund was 2-3 with a 4.53 ERA in eight starts with Triple-A Omaha. With starters Danny Duffy and Nate Karns on the disabled list, the Royals are looking for rotation candidates.

"We've experienced injuries before, and we're used to it," Royals manager Ned Yost said. "It's part of the game. You just make adjustments and move on.

"It gives us an opportunity to see some of these younger guys with good arms and evaluate where they are. It gives them an opportunity to come up and show us what they've got."

Yost has yet to see Skoglund pitch. The 24-year-old Florida native was a non-roster invitee to spring training but was injured in March and did not appear in an exhibition game.

"He threw early on the side, but you can't make determinations off side sessions," Yost said. "Then he got hurt. He's been throwing the ball pretty good."
---
---