Royals haven't been swept at Yankee Stadium since April 2006
May 27, 2015

Chris Young relishes any chance he gets to succeed in the majors after dealing with a long history of shoulder problems.
Coincidentally, injuries have given him the opportunity to shine in the Kansas City Royals' starting rotation.
Two days after turning 36, Young looks to help the Royals avoid a fourth straight loss Wednesday by beating the host New York Yankees for the second time in less than two weeks.
Kansas City (28-17) signed Young to a one-year deal loaded with incentives in early March, expecting the veteran to be a long reliever after he went 12-9 with a 3.65 ERA for Seattle in 2014 to earn AL Comeback Player of the Year.
Young hadn't pitched in the majors in 2013 following right shoulder surgery, but made 20 starts for the first time since 2007. He's had seven trips to the disabled list.
Injuries to Jason Vargas and Danny Duffy gave him an opportunity to join the Royals' rotation earlier this month, and Young (4-0, 0.78 ERA) has made a good case to remain a part of it. He is 3-0 with a 0.40 ERA in four starts after giving up six hits in six innings of Friday's 5-0 win over St. Louis.
Vargas was activated from the disabled list and started Tuesday in place of Duffy, who was placed on the DL on Monday retroactive to May 17 with left biceps tendinitis.
"One thing the bullpen taught me is to make one good pitch at a time," Young told MLB's official website. "The numbers all even out through time. I just like the element of competition of being out there."
Young beat the Yankees on May 15, allowing one run in 5 2/3 innings of a 12-1 win. Michael Pineda surrendered five runs and 10 hits in 5 1/3 innings while taking the loss, and he'll be on the mound again Wednesday.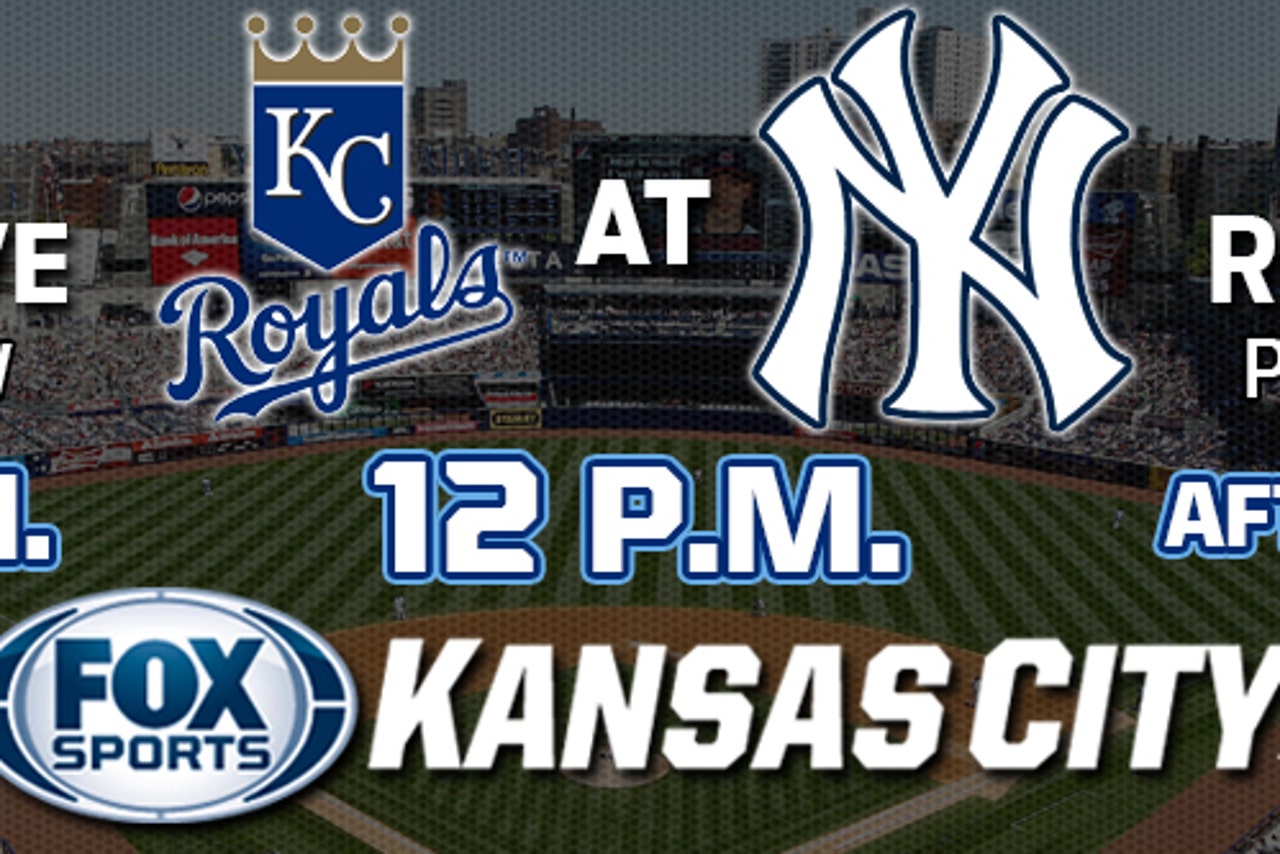 Pineda (5-2, 3.59) went six innings Friday but lost again as he gave up each of his seven runs - four earned - and committed a throwing error in the third inning of a 10-9 loss to Texas. He also served up a pair of homers, matching the total he allowed over his first eight starts.
It marked the right-hander's second straight rough start since striking out a career-high 16 in a win over Baltimore on May 10.
"I'll put everything in the past," Pineda said. "It's a new day, so I'll continue working and keep my head up, get ready for next time."
Pineda went 2-2 with a 1.65 ERA in four starts against the Royals before losing to Young. Mike Moustakas singled, doubled and tripled off Pineda 12 days ago and is now 5 for 10 in their matchups.
Moustakas recorded the Royals' first hit in the fourth inning of Tuesday's 5-1 loss that followed a 14-1 defeat in the series opener. Kansas City has scored one run in each contest during its first three-game skid of the season.
The Yankees (24-22) lost six straight and 10 of 11 coming into this series.
Mark Teixeira was the only New York starter without a hit Monday and entered Tuesday in a 3-for-21 slump, but he broke out with a two-run homer and a two-run double.
"You want to back up a win with another good performance," Teixeira said. "Fourteen runs is nice, but if you lose the next night, you're kind of back to where you started. Getting two in a row was big for us."
Teixeira is 4 for 8 with two homers off Young since the start of last season.
New York hasn't swept the Royals at home since April 11-13, 2006.
---