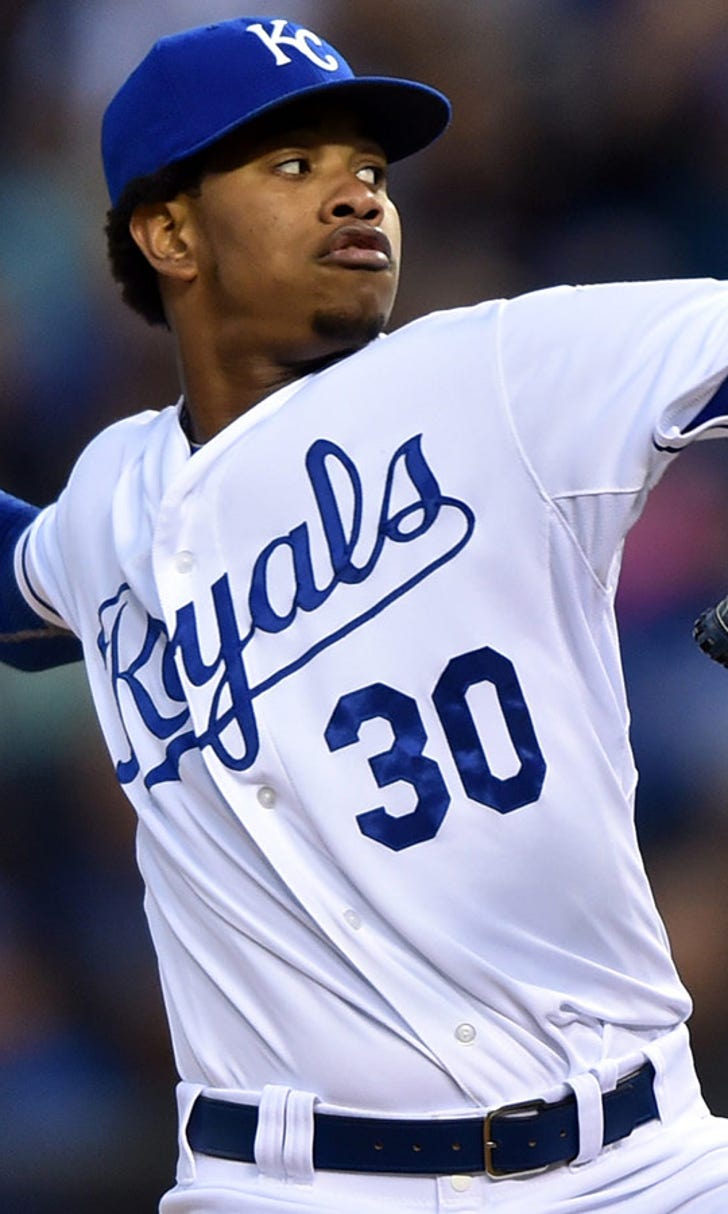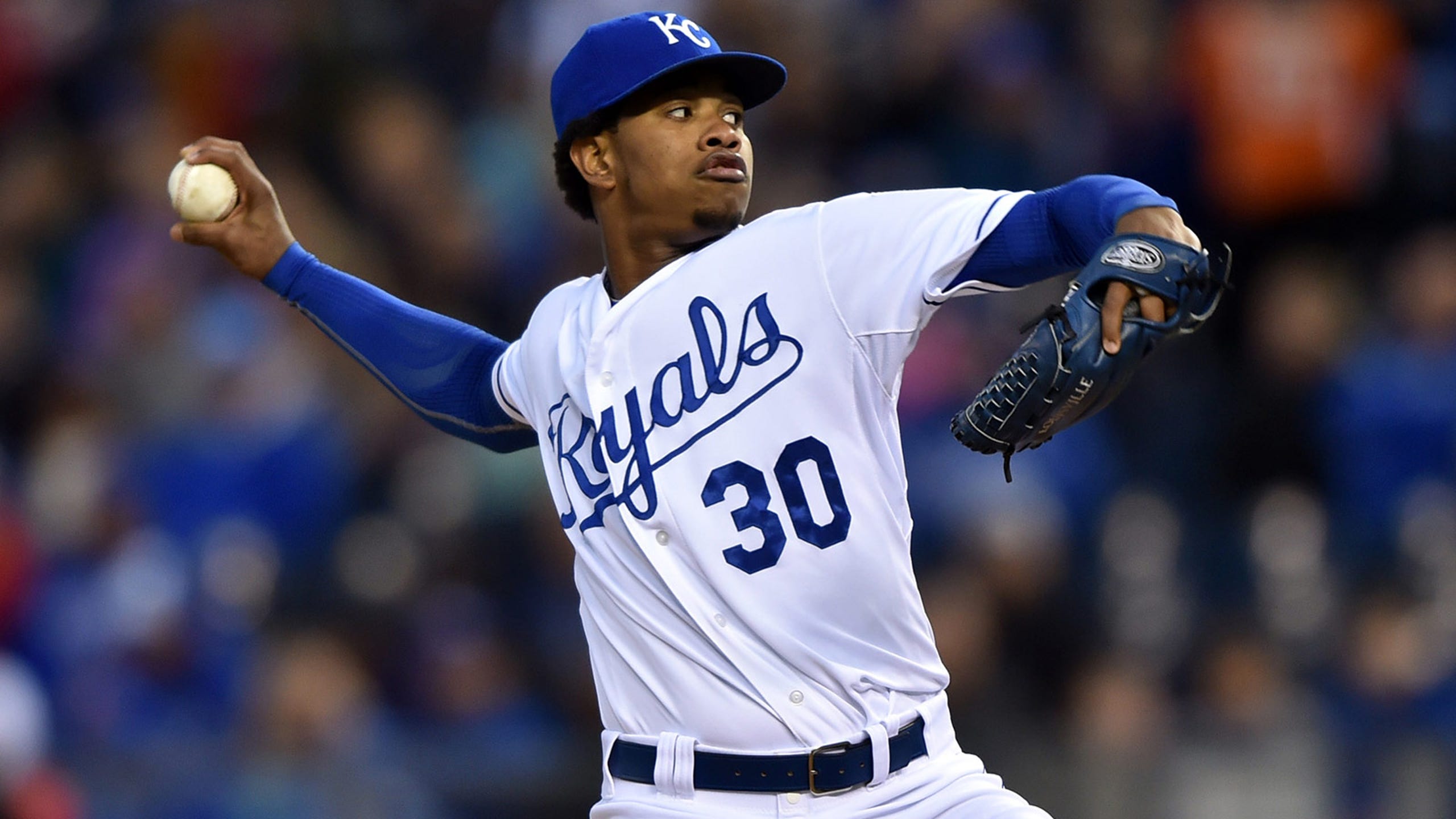 Royals Game 2 starter Ventura wants to make Pedro Martinez proud
BY foxsports • October 22, 2014
KANSAS CITY, Mo. -- The World Series that Royals rookie right-hander Yordano Ventura remembers most is the one in which his idol, Pedro Martinez, helped Boston win a championship.
"Where I came from and where I grew up," said Ventura, who is from the Dominican Republic, "I didn't get many opportunities to watch it. But certainly the one I remember is 2004 with the Red Sox with Pedro Martinez and Manny Ramirez helping them win the World Series."
And now here is Ventura trying to emulate his boyhood idol as he will pitch Game 2 of the World Series tonight at Kauffman Stadium against the Giants.
"For me, Pedro Martinez has always been that player for me from the Dominican that I learn from and grow from," Ventura said through interpreter Jeremy Guthrie. "I speak with him more or less every other day at this point, and Pedro always encourages me to be myself again, and to treat every game just like I always have. 
"He says, 'No game is more important, go out there relaxed.' So I just do my pitches and be myself.
"And like I say, Pedro's the most impactful player from my native country."
Surely, though, Ventura must be feeling some butterflies.
"No, for me, my big focus is always to make sure I treat it as the same game as during the regular season," he said. "Go out and execute every pitch as I have throughout the season. Remain calm and treat it like any other game."
Ventura dominated the Angels in the American League Division Series with a seven-inning, one-run performance, though he wasn't quite as sharp against the Orioles in the AL Championship Series. But his teammates have no doubt he will handle the assignment tonight on the biggest stage.
Watch the Boulevard Royals Live postgame show on FOX Sports Kansas City after every Kansas City Royals postseason game.
"Yordano came in, obviously, last year guns a-blazing," Guthrie said. "His talent was evident from the very first start that he made with us. I think maybe the most impressive thing to those who were watching, teammates or opposing teams, was the level of command he had with above-€'average pitches.
"When you watch him, you realize it's not just 100 miles an hour that gets people out, but he has a very, very sharp curveball and one that anybody would hope to have in their repertoire. 
"The other thing he has is he is calm. He pitches like he belongs and he believes that he belongs. You've heard him say that, too, and he executes like he belongs."
You can follow Jeffrey Flanagan on Twitter at @jflanagankc or email him at jeffreyflanagan6@gmail.com.
---