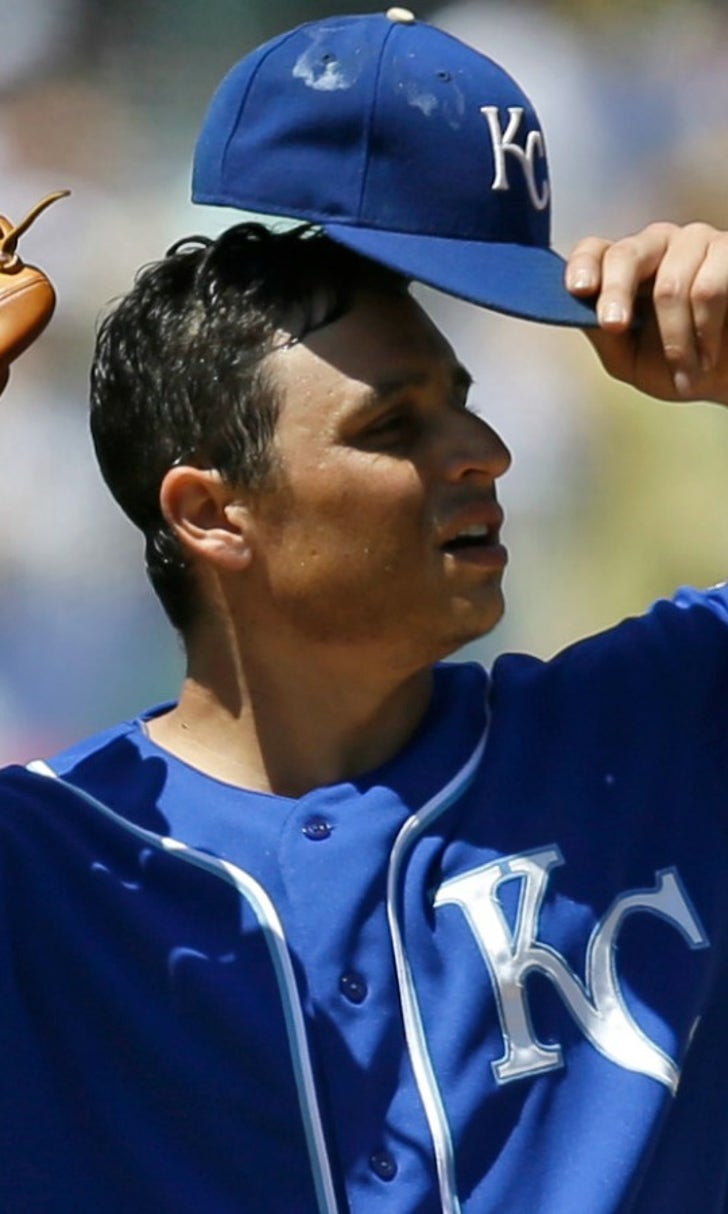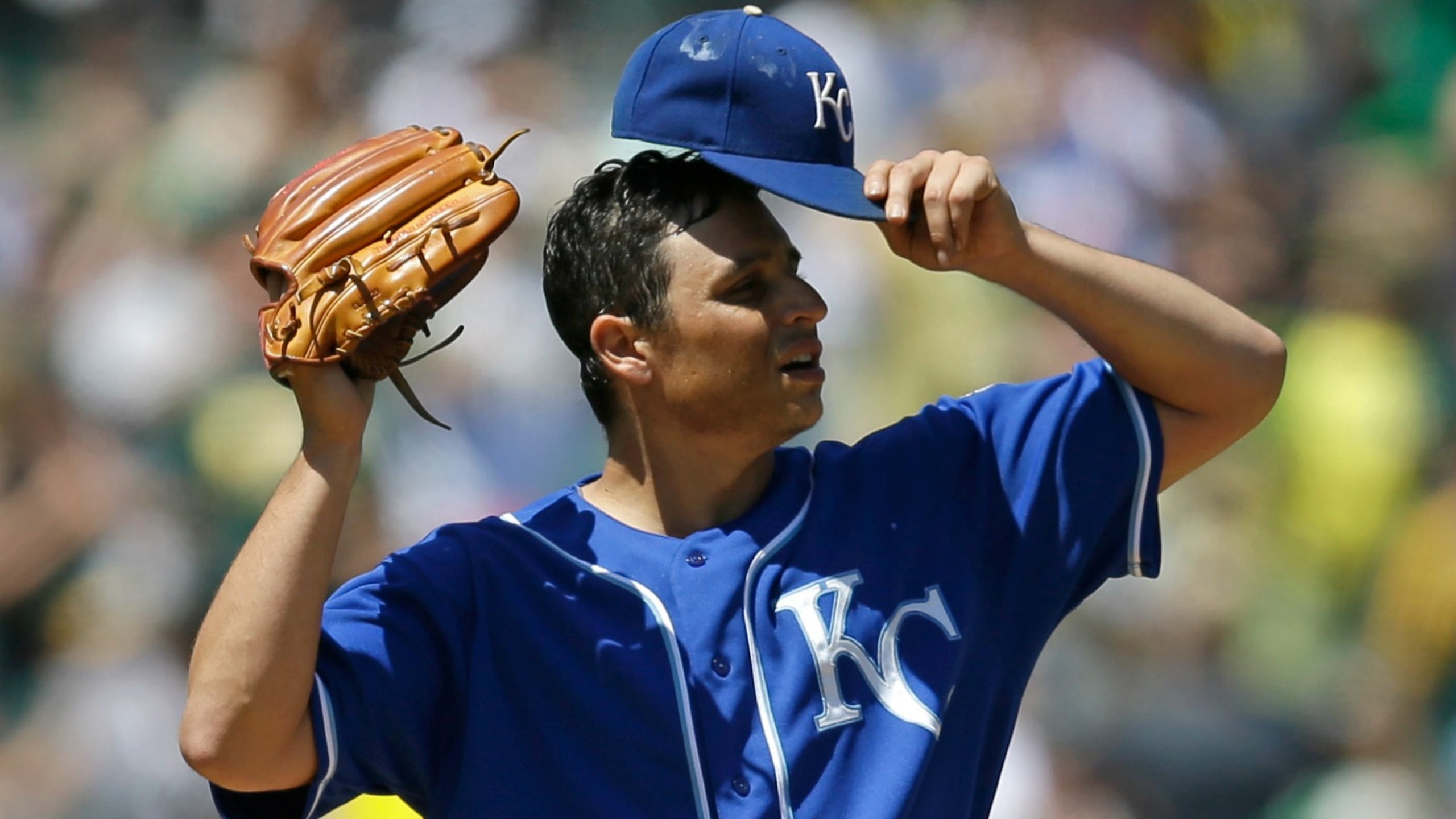 Royals' defense implodes in 8-3 loss to A's
BY foxsports • August 2, 2014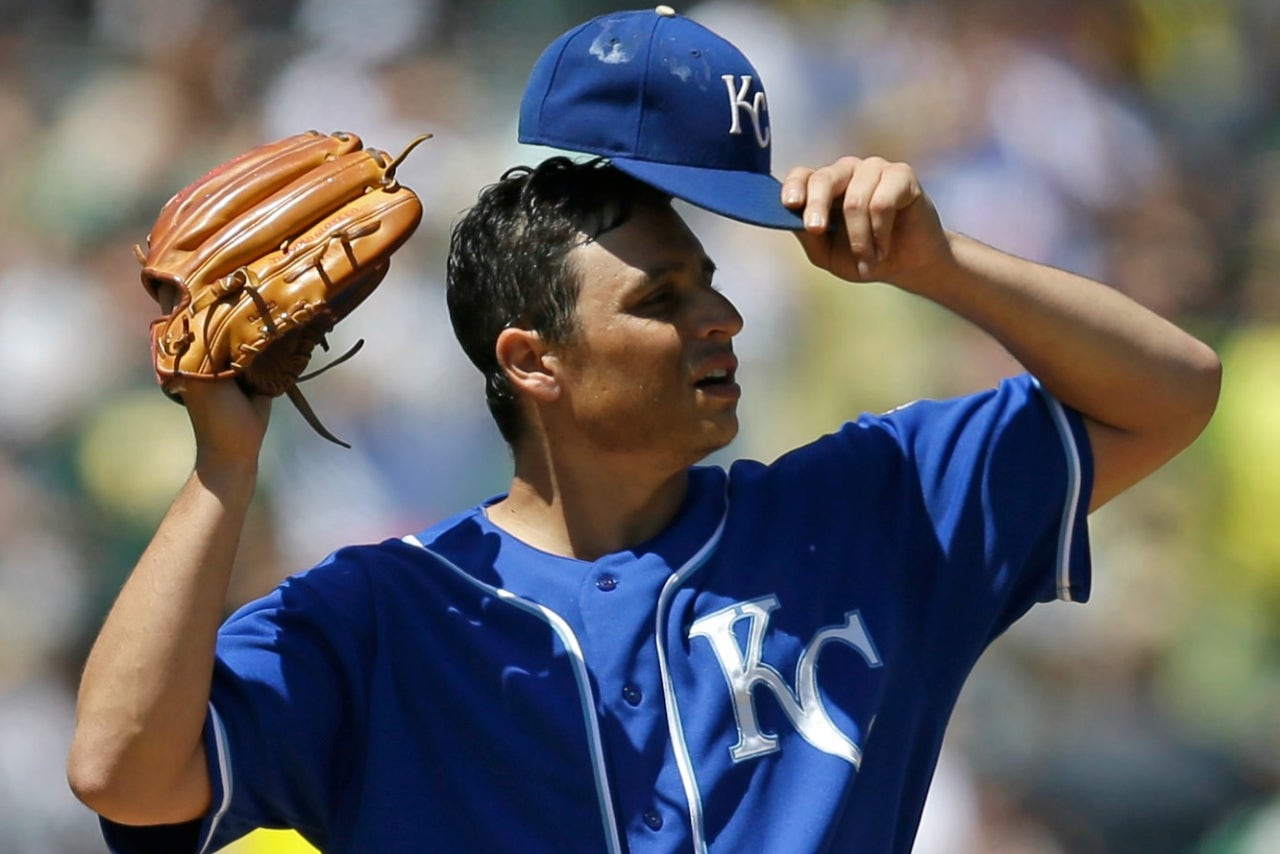 Once again, the importance of the Royals' gutty 1-0 win over Oakland on Friday came into play.
That's because the Royals turned in one of their worst performances of the season in an 8-3 loss to Oakland on Saturday. Despite the dreadful effort, the Royals still have a chance to pull off their fourth straight series win with a victory Sunday.
This one had a promising start as Jason Vargas, just off the disabled list, was razor sharp early on. He had a perfect game through four innings and a 1-0 lead.
"Just vintage Vargas," manager Ned Yost said on the FOX Sports Kansas City postgame show.
Then the Royals' defense spat out its worst inning of the season, leading the way for Oakland to pour on eight runs in the fifth and decide the matter.
That was plenty of support for Royals-killer Jon Lester, making his first start for his new team.
"We just struggled to make a play for (Vargas)," Yost said.
3 UP
-- Good situational hitting. Again, the Royals did play sharp early on and pushed across the first run of the game by executing to perfection in the third inning. Alcides Escobar led off with a single, and Nori Aoki walked. Omar Infante put down a perfect sacrifice bunt to move both runners into scoring position. Then Sal Perez delivered the run with a sacrifice fly to center field.
-- Nice debut. Catcher Erik Kratz, recently acquired from Toronto, made his debut for the Royals and did a nice job behind the plate. He also delivered a single in his first at-bat with the Royals, and tried to advance a runner from second to third with none out his next time up by hitting a ball to the right side. (Alex Gordon, the baserunner, had to freeze on the play as the ball one-hopped to the second baseman.)
Watch the Royals Live pregame and postgame shows before and after every Kansas City Royals game on FOX Sports Kansas City.
-- Nori's efforts. Lost in the shuffle was a pretty good game from Aoki. In the third with Esky on first, Aoki patiently waited out a walk from Lester to put two runners on. His next time up in the fifth, Aoki hustled and beat out an infield grounder. Then in the seventh, he knocked in Lorenzo Cain from second with a two-out single. Aoki also walked in the ninth.
3 DOWN
-- The disastrous defense. The fateful fifth inning for the A's started out with a double, but then Vargas got Johnny Gomes to hit an infield pop-up, so it appeared Vargas would have a chance to work around the double while holding onto the one-run lead. But first baseman Billy Butler lost the ball.
Yost said the sun had nothing to do with it. "It wasn't the sun," Yost said. "He just screwed up."
Vargas made a nice play on an attempted sacrifice bunt and got the lead runner at third. But three straight bloop hits to right field made it 3-1 Oakland. "Just a lot of well-placed hits," Yost said.
Sam Fuld beat out a bunt to load the bases. Then came the play that likely ended it for the Royals. Jed Lowrie hit a routine grounder to third baseman Mike Moustakas, who could have gotten either a double play by going to second or a forceout at home to keep it at 3-1, which would have kept the Royals in the game. But Moose simply whiffed on the ball and it rolled into left field as a run came home. (Incredibly, it was ruled a hit.) A walk then made it 5-1. And finally, a single to left went under the glove of Gordon, clearing the bases as Oakland went up 8-1.
-- Bad day for Billy. Butler certainly had a day he'd like to forget. Butler missed the pop-up that jump-started the A's big inning. He also went 0 for 4 at the plate. And in his first two at-bats, he hacked at the first pitch each time and flied out both times.
-- Run, Alex, run. The A's tried to give the Royals a run in the fourth that would have made it 2-0 and perhaps changed the complexion of the game. Gordon hit a pop-up behind third that Lowrie lost in the sun. With one out, Gordon got to third when Lowrie booted a grounder by Cain (it was ruled an error, then changed to a hit). Moose lifted a fly to medium center that Fuld handled. Fuld unleashed a high but accurate throw to home on the third-base side of the plate -- that was the perfect spot and Gordon was tagged out as he passed by. Gordon isn't exactly slow, but there's no doubt that Jarrod Dyson, Esky or Cain would have beaten the throw.
You can follow Jeffrey Flanagan on Twitter @jflanagankc or email him at jeffreyflanagan6@gmail.com.
---