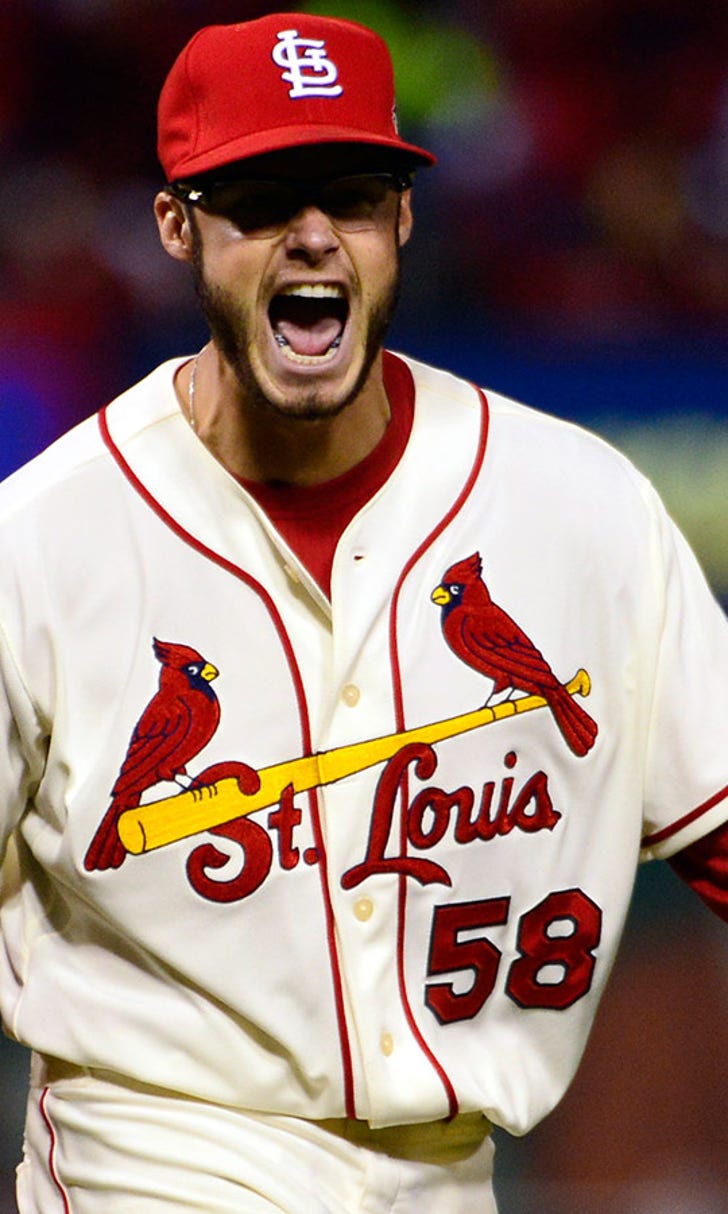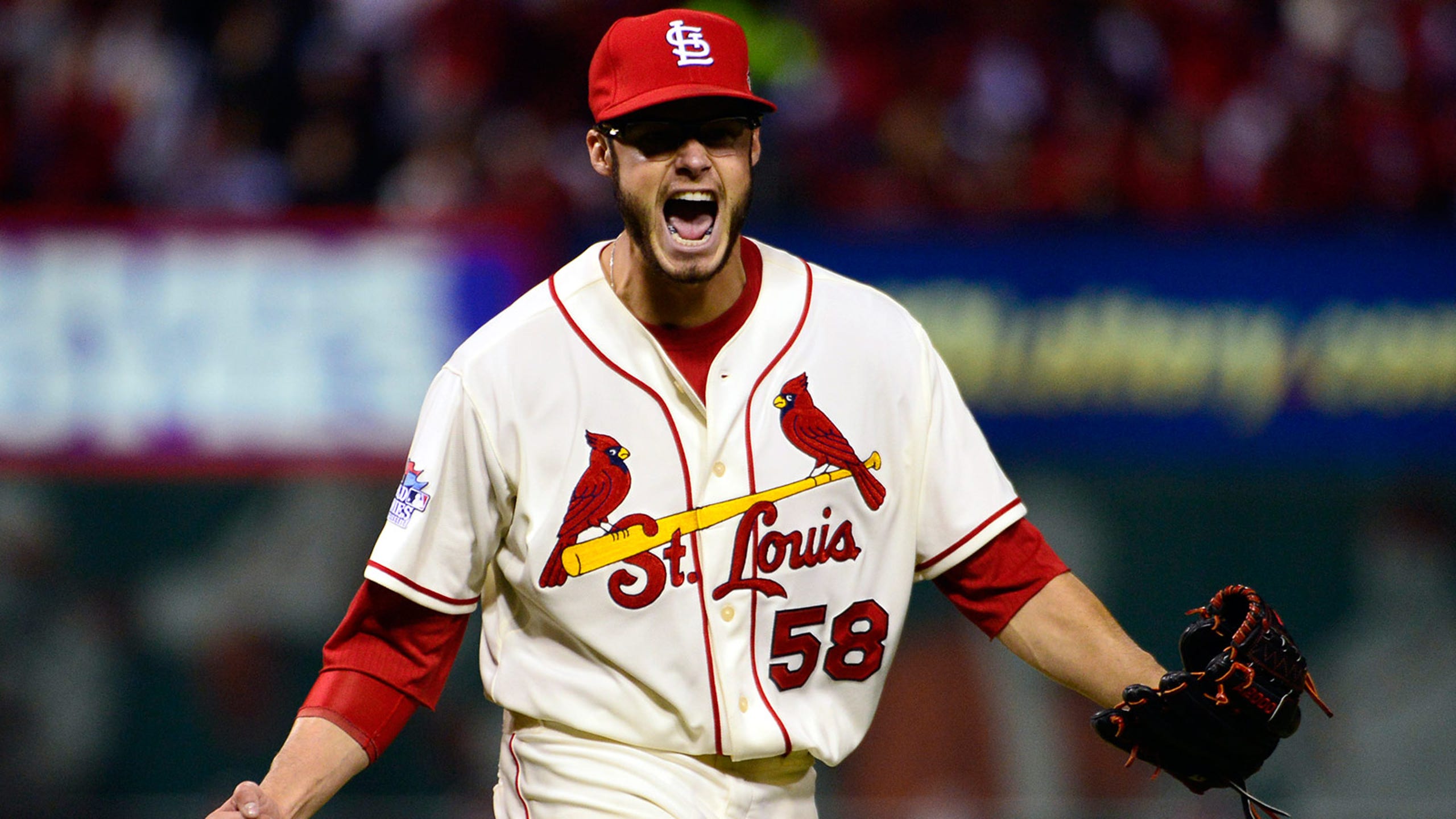 Rotation battle? Meh. The Cardinals' top five are pretty evident
BY foxsports • January 23, 2014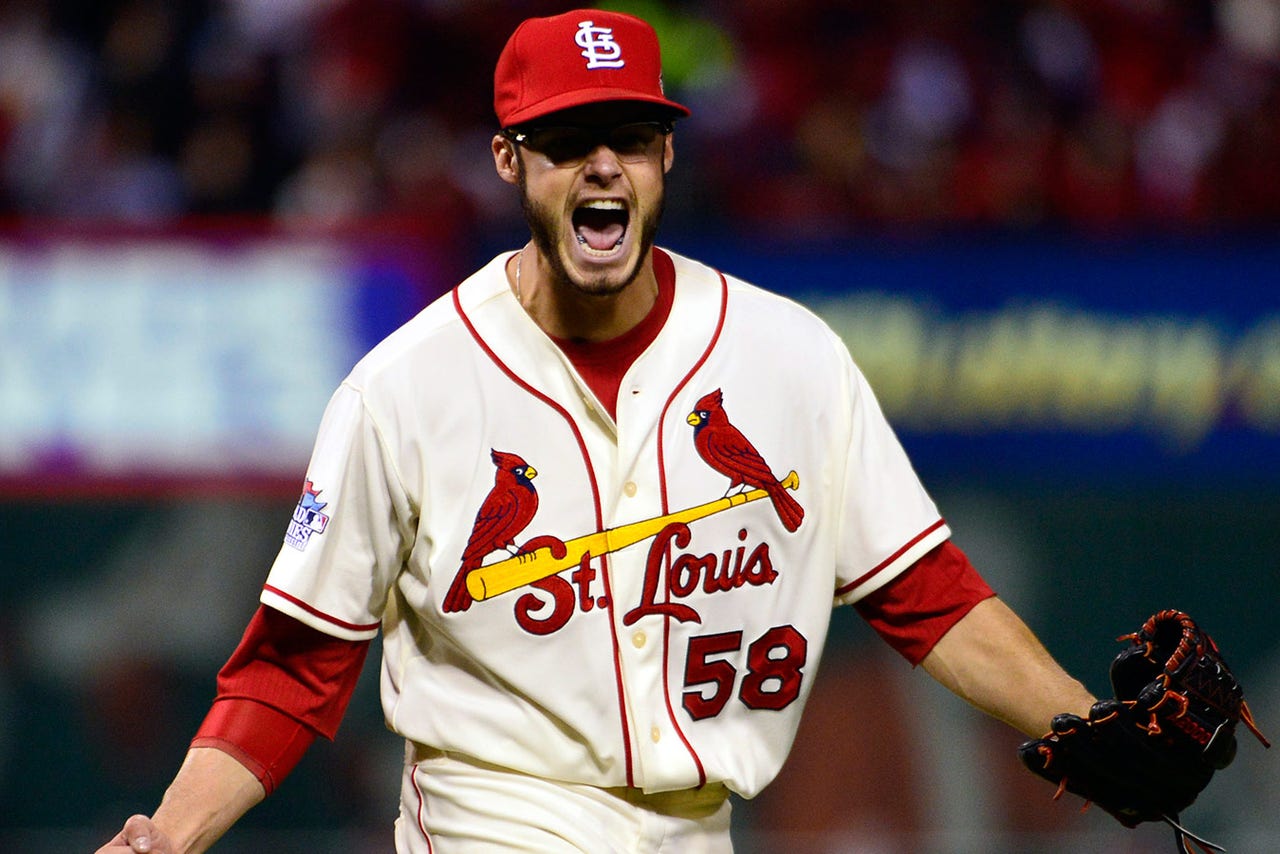 ST. LOUIS -- John Mozeliak remembers a time -- not that many years ago -- when the Cardinals were like 90 percent of the teams in the majors. They actually had holes in their rotation.
Little help would be coming from their minor leagues, either. Spring training would near and Mozeliak's marching orders would be, "You better go find one, big boy." And he would bring in the likes of Todd Wellemeyer or a declining Brad Penny.
These days, of course, the rotation is stuffed with candidates. Young, homegrown, strong-armed candidates. It's almost like if you don't throw a 95-mph fastball, you need not apply.
Says Mozeliak, "We've sat here (in January) talking about who's going to be the fourth and fifth. Now we're deciding who might be the fourth and fifth out of eight."
Manager Mike Matheny expects the competition to be "fierce," and you can see why.
Consider Lance Lynn. You can't blame him for sounding surprised at the Winter Warm-Up last weekend when he was questioned about his status as a starter. The big right-hander worked 200 innings last year and has won as many games (33) as any pitcher in the NL the past two years. Yet when Mozeliak talks about openings at the back, he has to be including Lynn as one of the candidates. Because if Lynn has secured one of the first three slots, that means either Adam Wainwright, Michael Wacha or Shelby Miller has not.
Consider Joe Kelly. He was as important as any starter -- or any player on the team -- in the second half of 2013. After he became a full-time starter in late July, he went 9-2 with a 1.91 ERA in 12 starts. Since he went through a similar situation last year, he has adopted a healthy outlook.
"It's very rare to see any team with the same five guys (at the start of the season) end up being the five guys at the end of the year," he said at the Warm-Up. "If you don't get a job, you want to look forward and say, 'Hey, I've still got my chance.' That's what I did last year. I didn't put my head down. I wasn't mad I was in the bullpen."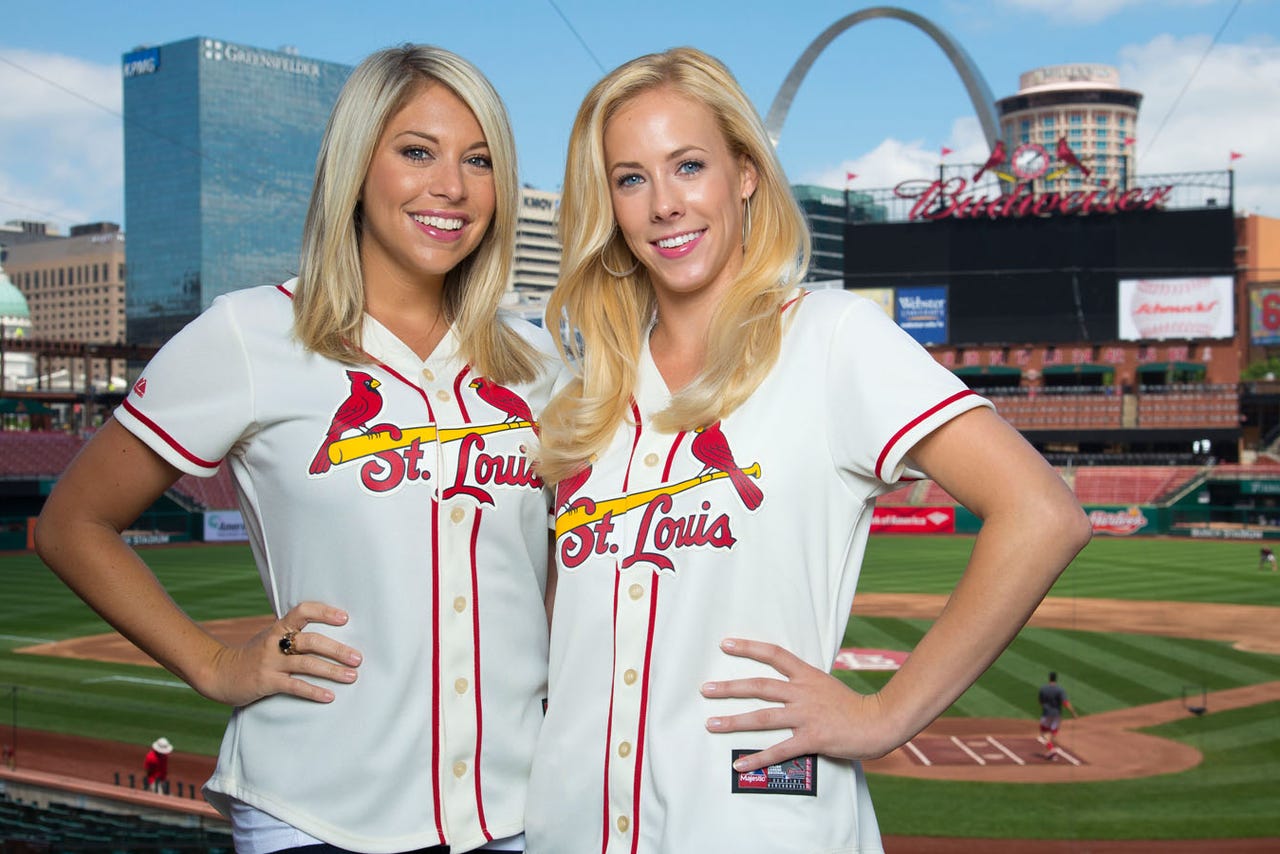 FOX SPORTS MIDWEST GIRLS: Read their bios, check out their upcoming appearances and view their photo galleries and videos.
Consider Carlos Martinez. While his fellow starters all can bring 95-plus-mph heat, he is the only candidate who can reach 100 mph. Factor in his athleticism and he's the most talented of this entire group. Martinez also spent the winter preparing to start, and even worked seven innings -- scoreless, of course -- in a winter ball outing earlier this month.
Don't forget Jaime Garcia, either. He started last season 4-1 with a 2.25 ERA before his shoulder gave out and he underwent season-ending surgery. Based on comments from Mozeliak and Matheny last weekend, Garcia will enter spring training healthy and ready to deal. He figures to win any so-called ties for a rotation job because he's the only established left-hander and his $7.75 million salary is more than what you'd want to pay a long reliever.
That he hasn't worked out of the bullpen much figures to work in his favor, too. When Mozeliak was asked if he views Garcia strictly as a starter, the GM replied, "That's a great question."
He continued: "When you look at some of our guys competing for starting jobs, some of them profile best as starters and it's hard to imagine in a reliever role. Whereas we have a couple of guys that could start that also could fit the reliever role."
One of them is the eighth starting candidate, Tyler Lyons, a 25-year-old lefty who dazzled in his first two starts last season but would be advised to find an apartment in Memphis.
Kelly, Martinez and even Wacha also worked some out of the 'pen last season, and Lynn relieved in the 2011 postseason and part of the 2012 regular season. Garcia, meantime, last pitched in relief as a rookie in 2008.
While Matheny says he sees a hot competition for the rotation, I'm not so sure. Look at the candidates closely and it's almost set. Assuming everyone stays healthy -- no small assumption -- someone will have to pitch unbelievably well or extremely lousy in spring training for the rotation on March 31 to not look like this: Wainwright, Miller, Wacha, Garcia and Lynn.
As Kelly points out, the chances of that five – or any five -- being the same for the entire season are about as long as the Cubs' odds of winning the World Series. Wacha is 22 and entering just his second full season as a pro, first in the majors. Matheny said his workload will be viewed differently from that of the 23-year-old Miller, who is coming off 173 2/3 innings in his first full season. Because Garcia is coming off surgery, he also figures to be somewhat restricted. Even Wainwright, whose 276 2/3 innings were 17 2/3 innings more than any other pitcher in the majors, might need a break at some point.
If and when reinforcements are needed, the Cardinals will not have to look far to find them.
You can follow Stan McNeal on Twitter at @stanmcneal or email him at stanmcneal@gmail.com.
---