Rory McIlroy paid dearly for tempting the U.S. Open fescue gods
BY Zack Pierce • June 15, 2017
Rory McIlroy had the bravado to shrug off the signature feature of Erin Hills, and the U.S. Open host course's unforgiving rough apparently didn't take kindly to that.

The lengthy fescue that towers over the ground not far from the fairways made news this week when fellow golfer Kevin Na posted a video demonstrating what a nightmare it is to attempt to hit a golf ball out from what amounts to golf's version of dense jungle.

At a press conference two days later, McIlroy was asked his thoughts about the perception that the fescue is too tough and replied with a rather practical and sensible answer.

"Really? We have 60 yards from left line to right line," he said. "You've got 156 of the best players in the world here, if we can't hit it within that avenue, you might as well pack your bags and go home. These are the widest fairways we've ever played in a U.S. Open. Even the first and second cut is another ten yards on top of that. So if you've got 50 or 60 yards to hit into and you're complaining about the fescue that's wider than that, I don't think that's an issue."

Yeah! We're pro golfers, man. Get outta here with that nonsense and just hit the ball or go home.

So it's a dose of cruel irony that McIlroy, in Thursday's first round, struggled as much as anyone (literally) to keep his ball in the fairway. After a pristine par-eagle start, McIlroy hit seven of his remaining 16 tee shots into the worst of the high grass, and he played those holes at 6-over par, which was also his total score for the round.

The worst two came toward the end of the round, on the 15th and 17th holes, when errant tee shots led to double bogeys on both occasions.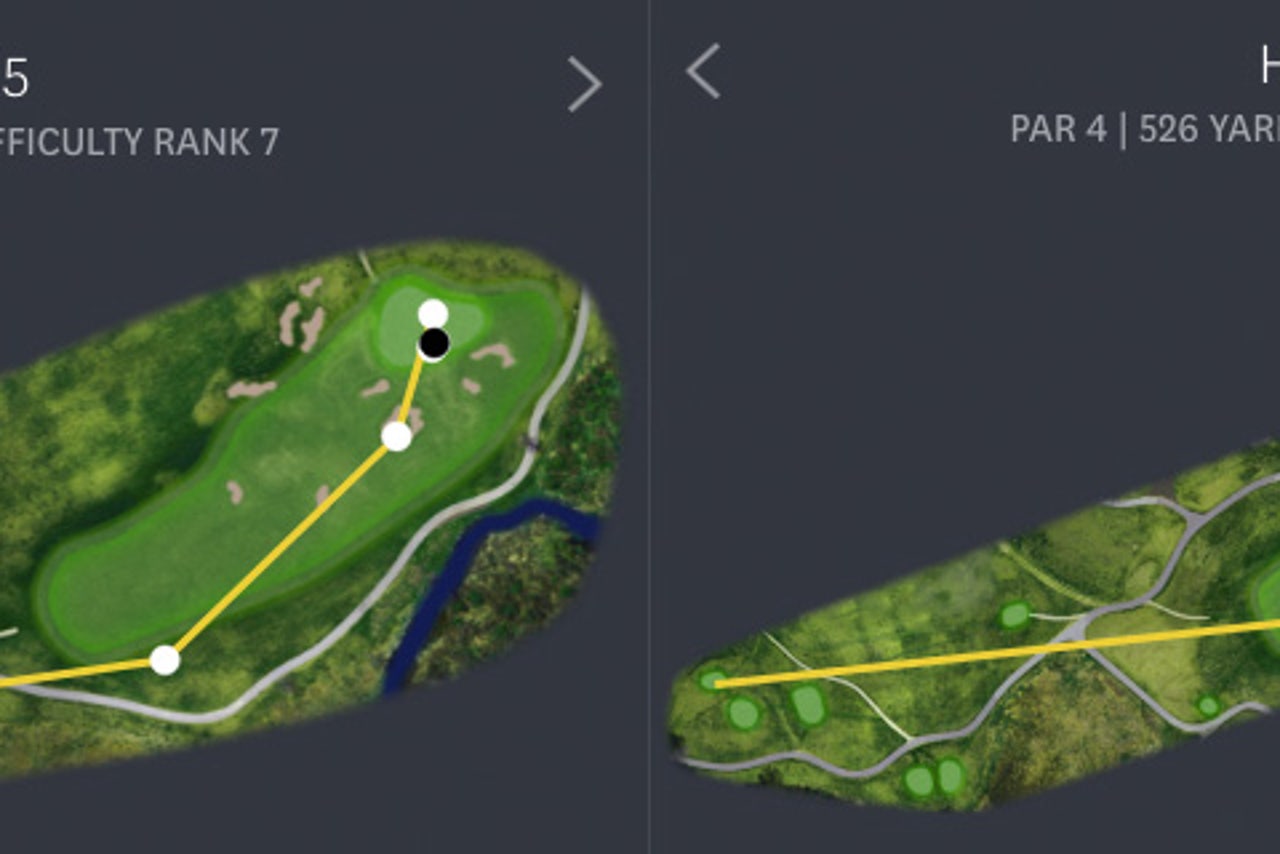 In total, McIlroy hit just 5 of 14 fairways (tied for 155th, dead last) and made only half his greens in regulation (tied for 135th). Making matters worse for Rory, this was officially the easiest first round in U.S. Open history, with a record 44 players shooting under par, surpassing the previous mark of 39, set in 1990. So, on the bright side, he was right! This is totally doable.

(Na, by the way, was on that better end of the action, handling the course fine and shooting a 4-under 68 to be right in the hunt, tied for seventh.)

The storyline all week was missing the fairways would be disastrous, and it proved all too true for McIlroy.

"You cannot play this golf course if you're not in position off the tee, and I wasn't in position," he said, according to the AP. "Obviously, I paid the price for it today."

McIlroy has another round to right the ship, but he's a full 13 shots off the lead, tied for 143rd. It's more likely he'll be packing his bags and going home after Friday.

Lesson learned: Do not mess with the karma of fescue.


---
---