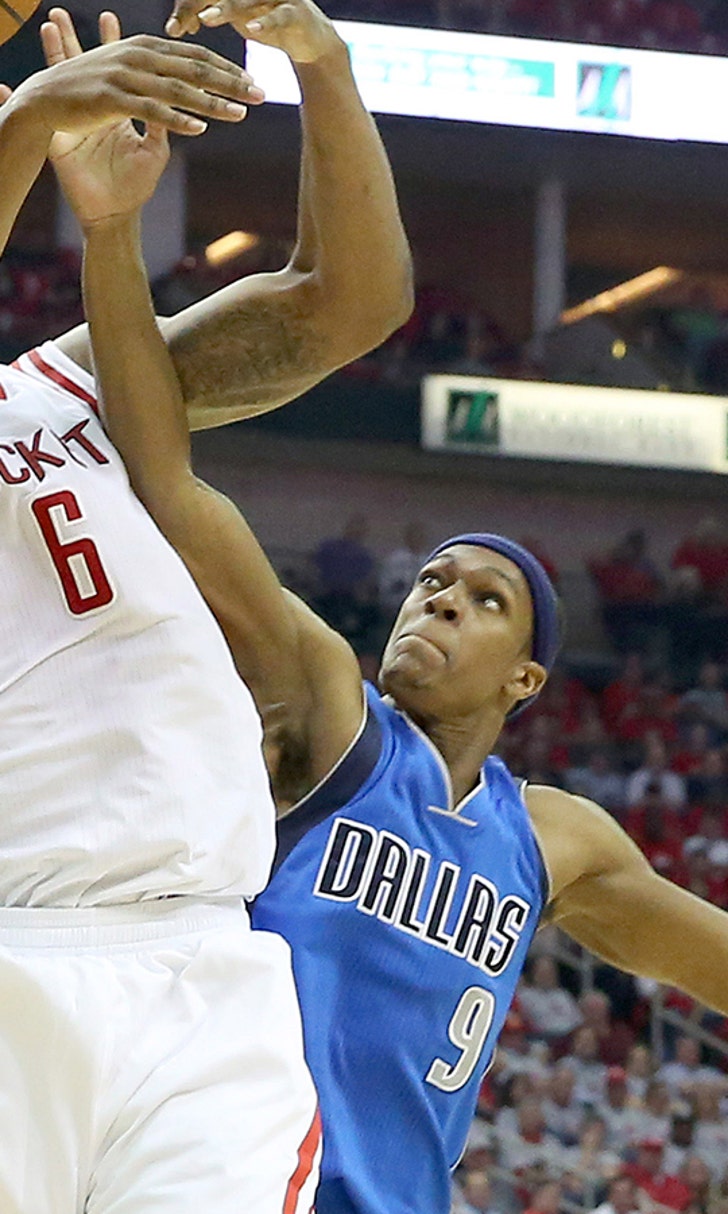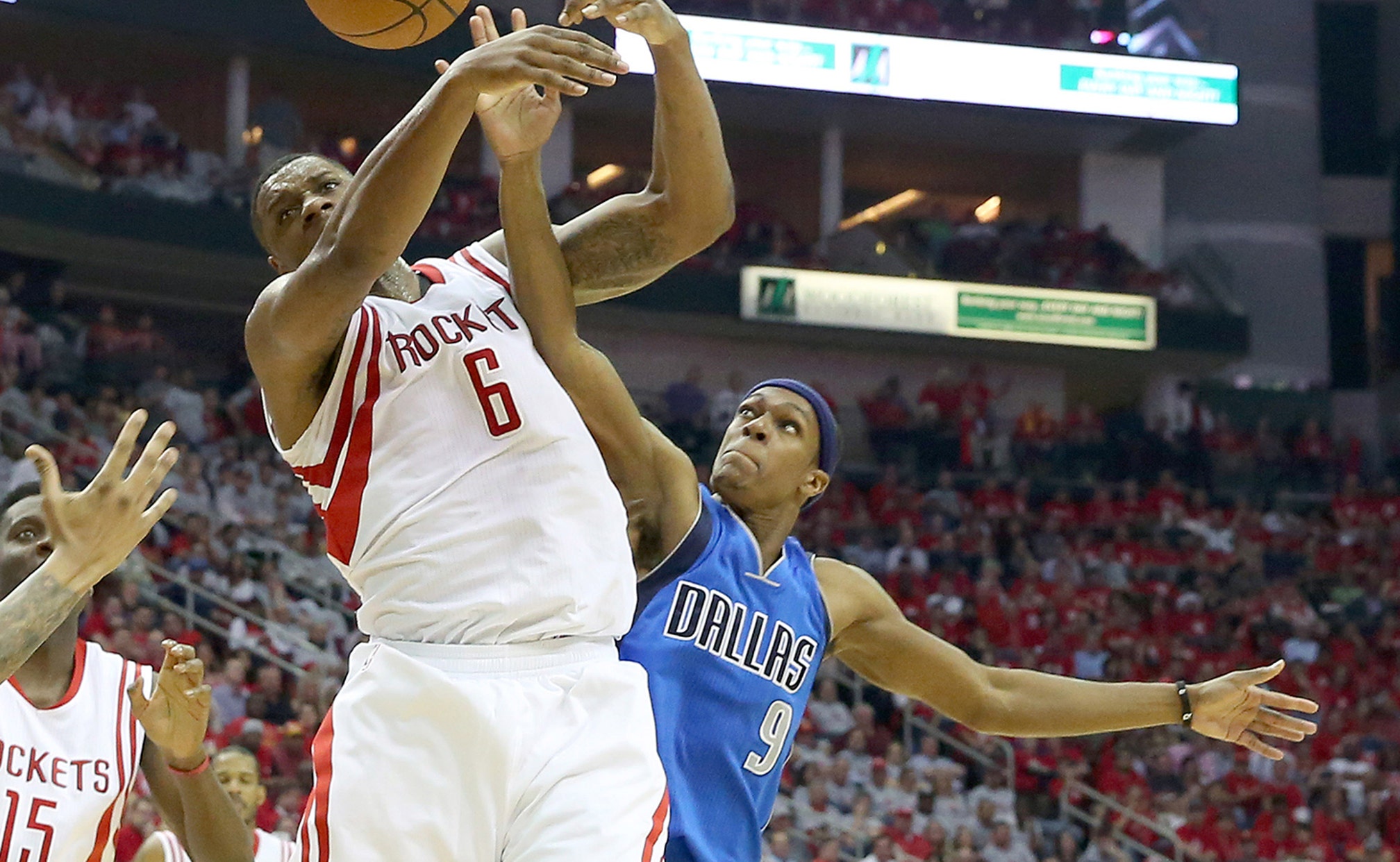 Rondo lack of effort, early foul trouble leads to short night
BY foxsports • April 22, 2015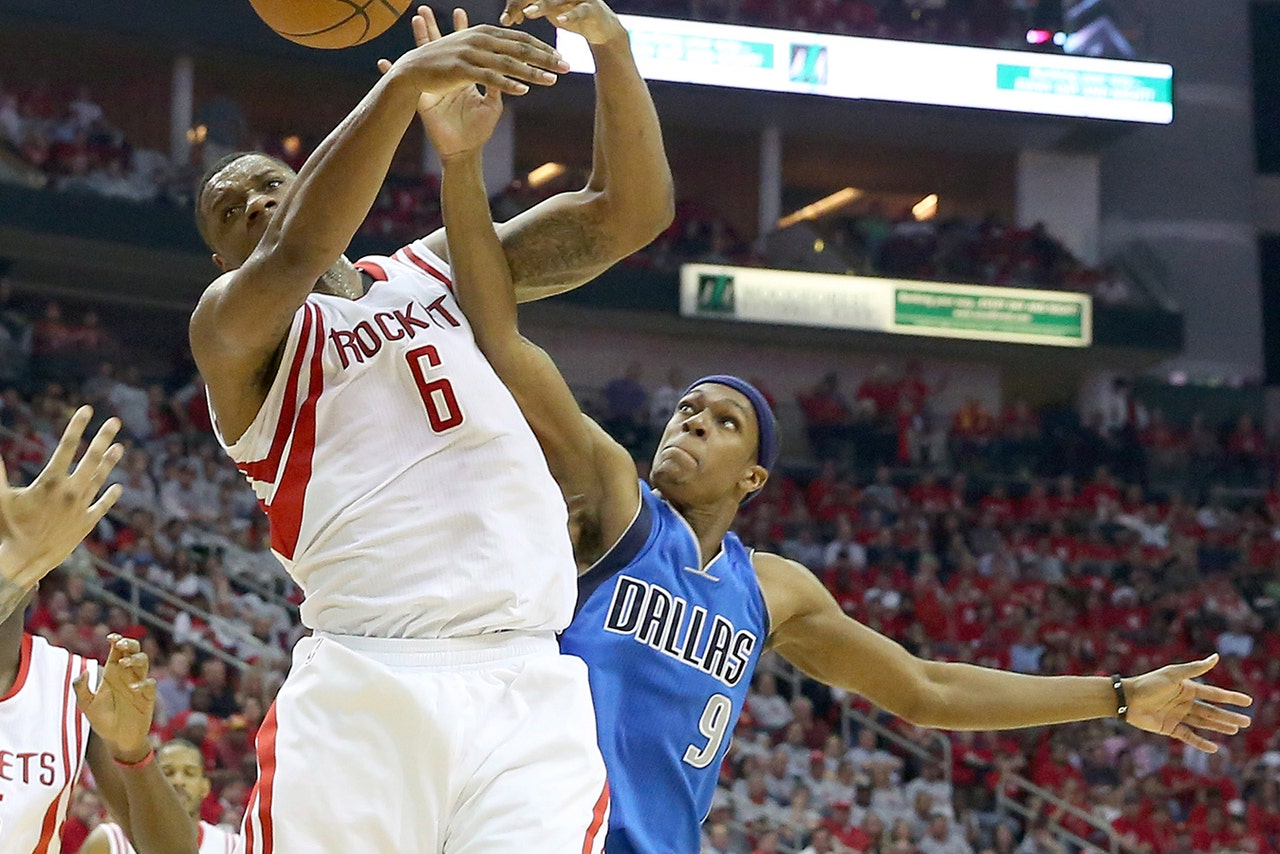 For anyone who thought Rajon Rondo might magically transform his game in the playoffs, it's time to accept reality. Dallas Mavericks head coach Rick Carlisle saw his starting point guard commit two quick fouls at the start of the third quarter and then put him in the deep freeze.
Rondo played less than 10 minutes in the Mavs' 111-99 loss to the Rockets in Game 2 of this first-round series. He declined to speak to reporters after the game and there has to be some doubt whether he'll even start in Game 3. Rondo finished with four points, one assist and two rebounds. Reserve guards JJ Barea and Ray Felton played a combined 51 minutes. No matter what he says, it's pretty obvious Carlisle is ready for Rondo's time with the Mavs to end. The coach was asked specifically what he thought about Rondo's effort.
"You can ask him that question," Carlisle said. "All I know, right now, is that we need everybody at their competitive best. This isn't about one guy who did or didn't play. This is about everybody pulling in the same direction for the organization. That what it's all about."
In Carlisle's defense, this game wasn't exactly begging for Rondo's return. Felton and Al-Farouq Aminu sparked a run that helped the Mavs take an 84-81 lead early in the fourth quarter. They were doing this despite a horrible shooting night from Dirk Nowitzki. He grabbed 13 rebounds, but that may have zapped his strength on offense. It was tough to watch the normally clutch player struggle to get shots up against the likes of Pablo Prigioni.
The Rockets were able to take a 2-0 lead in this series because former AAU teammates Josh Smith and Dwight Howard put on a show in the fourth quarter. In a two-minute span Smith threw three perfect lob passes to Howard, who finished with 28 points and 12 rebounds. Smith said the Rockets noticed the Mavs were switching on every pick-and-roll and started exploiting mismatches. 
"I wanted to get him some easy touches," Smith said of Howard.
It didn't help that former Mav Corey Brewer was racing up the floor to score on easy breakouts. He and Smith combined for 30 points and 12 rebounds off the bench. And Smith added nine assists. The Rockets were on such a roll that coach Kevin McHale rested Harden the first seven minutes of the quarter. He was leading the cheers from the bench.
On the other bench, Rondo seemed barely engaged as it became obvious his night was over. If the Mavs are to challenge the Rockets at all in this series, it's hard to envision him playing a significant role.
And I think Carlisle's comfortable with that at this point. Rondo's chances for changing his Mavs narrative have left the building.
MORE FROM FOX SPORTS SOUTHWEST: 
- Predicting awards and winners of the 2015 MLB season
- Ranking NFL quarterback salaries
- 21 Fun Facts about the NCAA tournament
- Highest paid player of each NBA team
- College football's highest paid coaches in 2014
- Highest paid player on every MLB roster
---