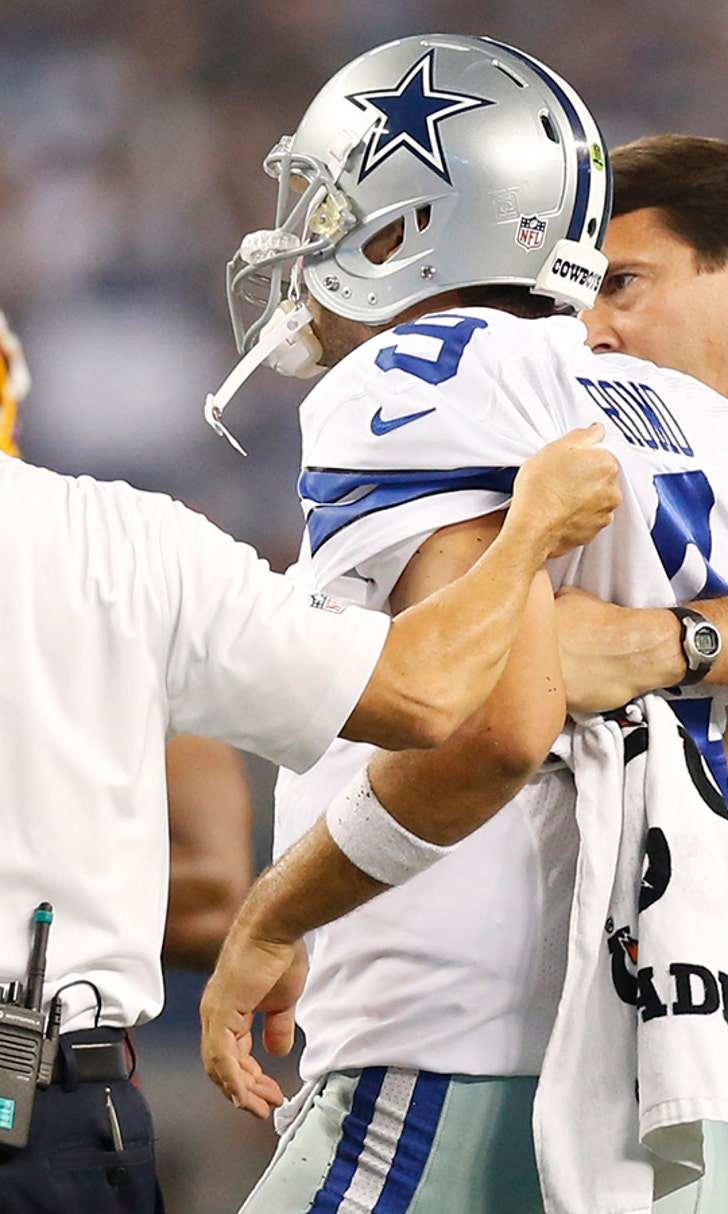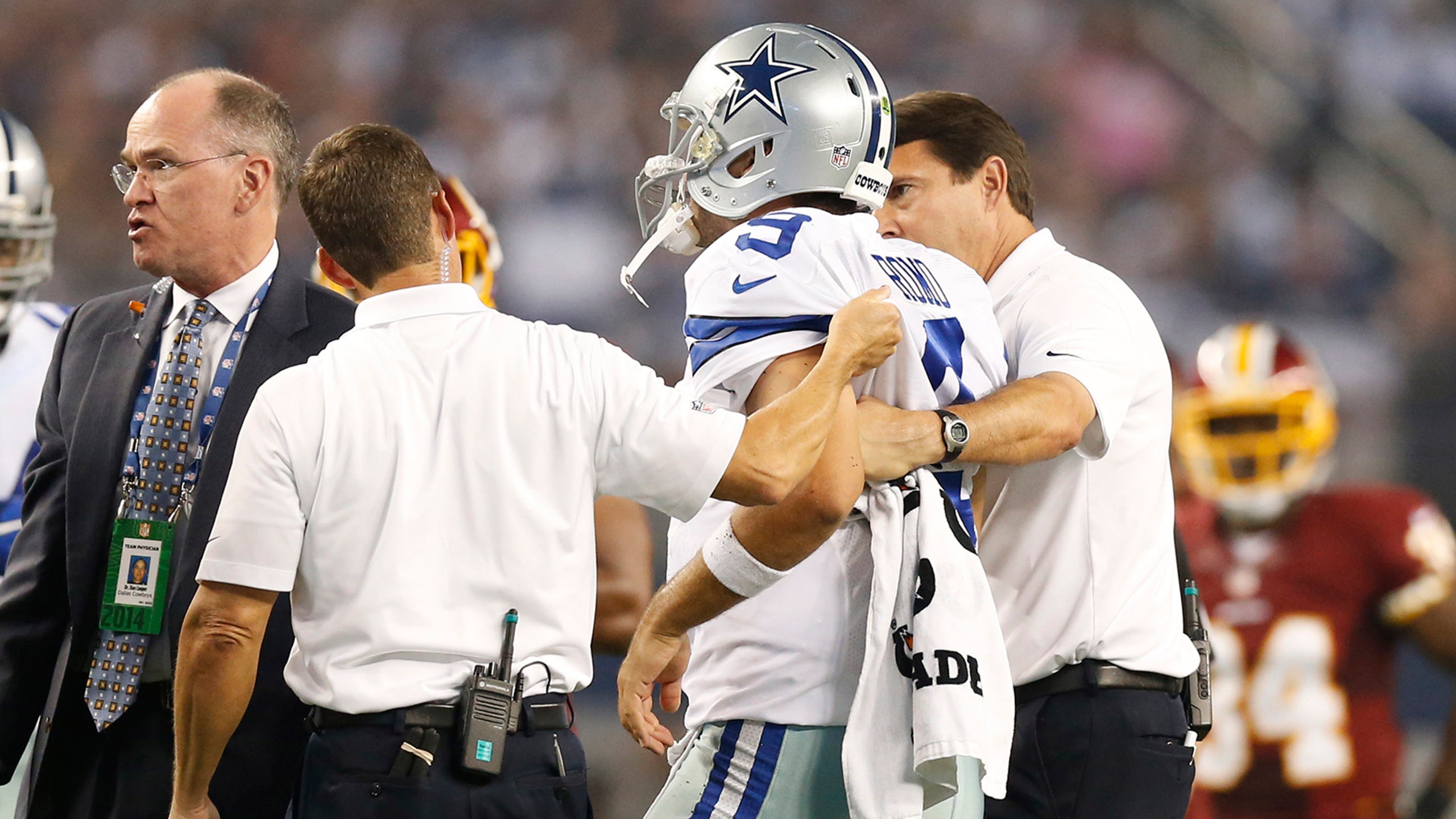 Romo leaves game with injury, returns late in fourth quarter
BY foxsports • October 27, 2014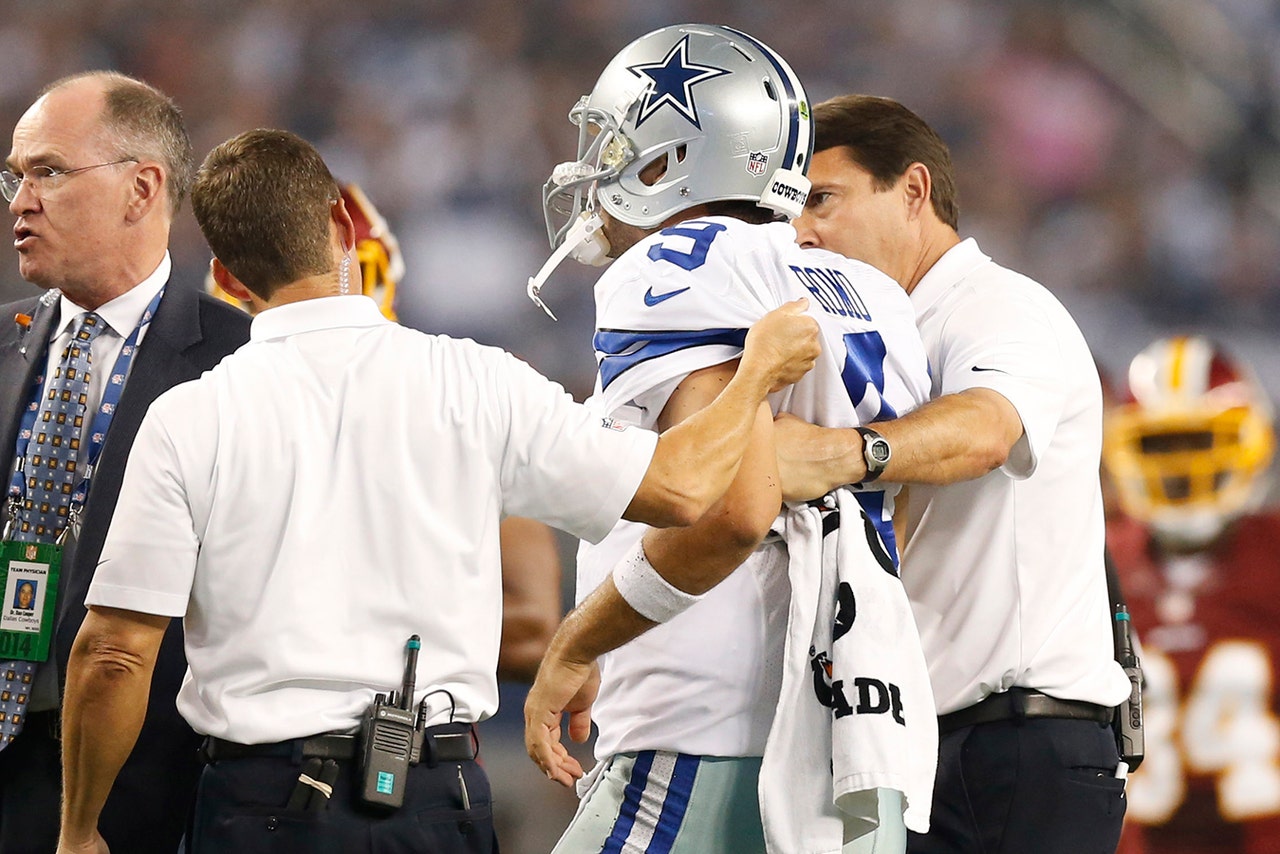 ARLINGTON, Texas - Dallas Cowboys quarterback Tony Romo left Monday night's game against Washington with an injury.
Romo was sacked by Washington linebacker Keenan Robinson with 7:50 re-maining in the third quarter. He appeared to grab his back, which was surgically repaired in the offseason, after hitting the ground.
Romo stayed on the turf at AT&T Stadium for several minutes before getting to his feet and going straight to the Cowboys' locker room. The Cowboys' radio broadcast reported he was getting X-rays.
Romo had surgery last December to repair a herniated disc in his lower back, an injury also suffered in a game against Washington. The previous offseason, Romo missed all of the Cowboys' offseason workouts because of back surgery to remove a cyst.
While Romo's play has not been hindered by the most recent surgery, he has been taking Wednesdays off from practice to save wear and tear on his back.
An announcement was made in the pressbox that Romo was being evaluated, and he returned to field with just under two minutes remaining in the game.
Backup quarterback Brandon Weeden replaced Romo on the next drive and led the Cowboys to a field goal for a 10-10 score heading into the fourth quarter.
Follow Keith Whitmire on Twitter: @Keith_Whitmire
---