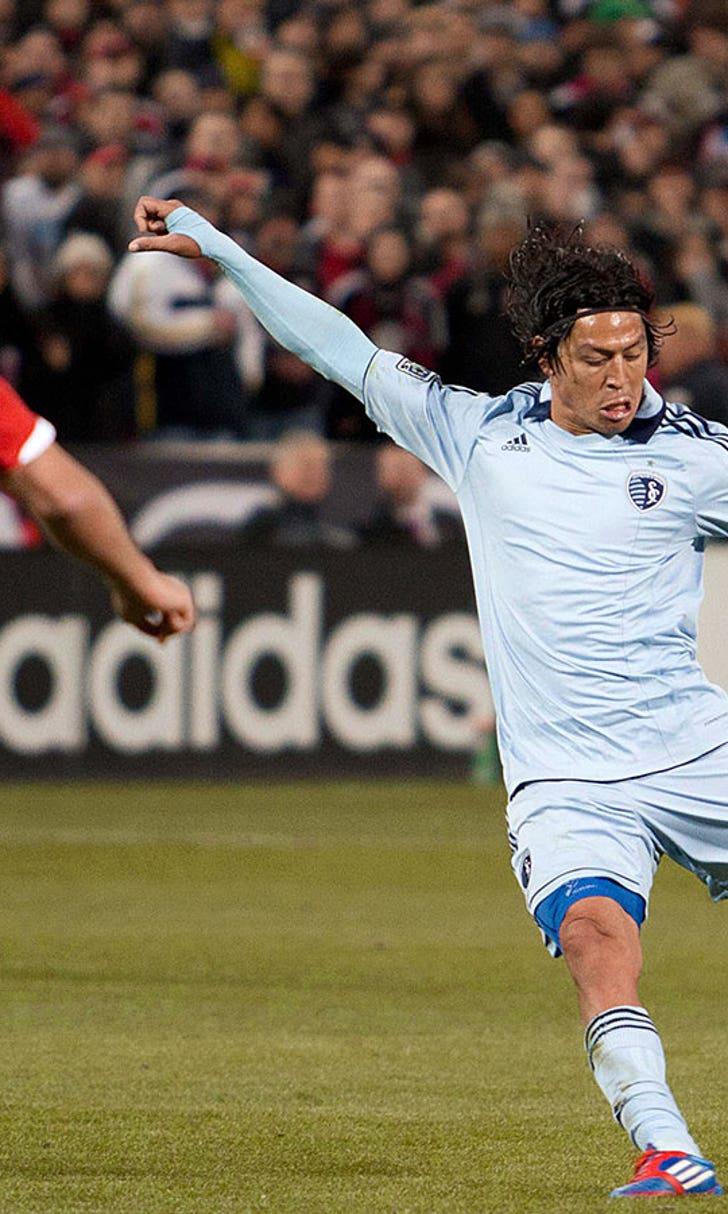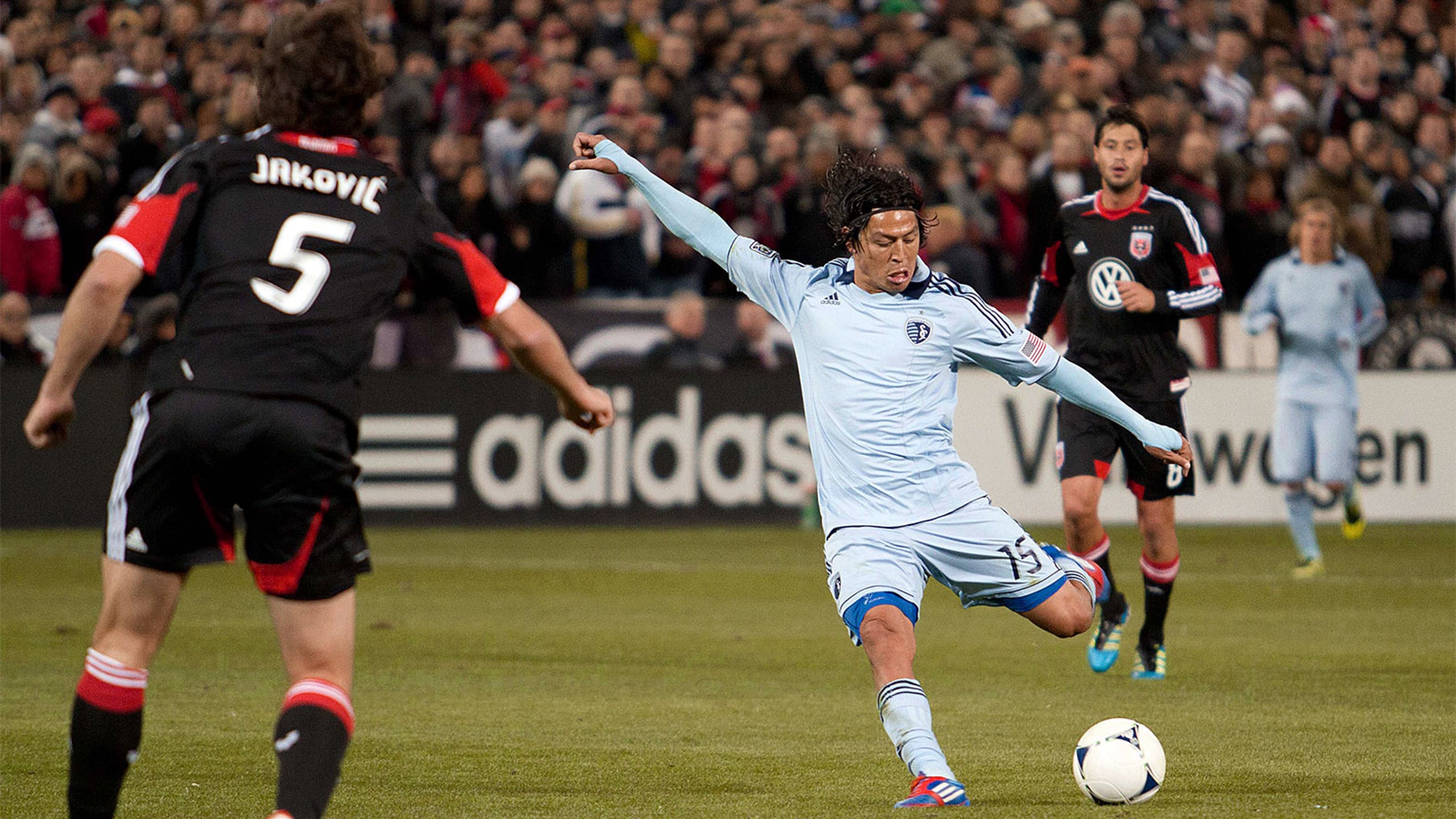 Roger Espinoza finds his way home to Sporting Kansas City
BY Kyle McCarthy • January 6, 2015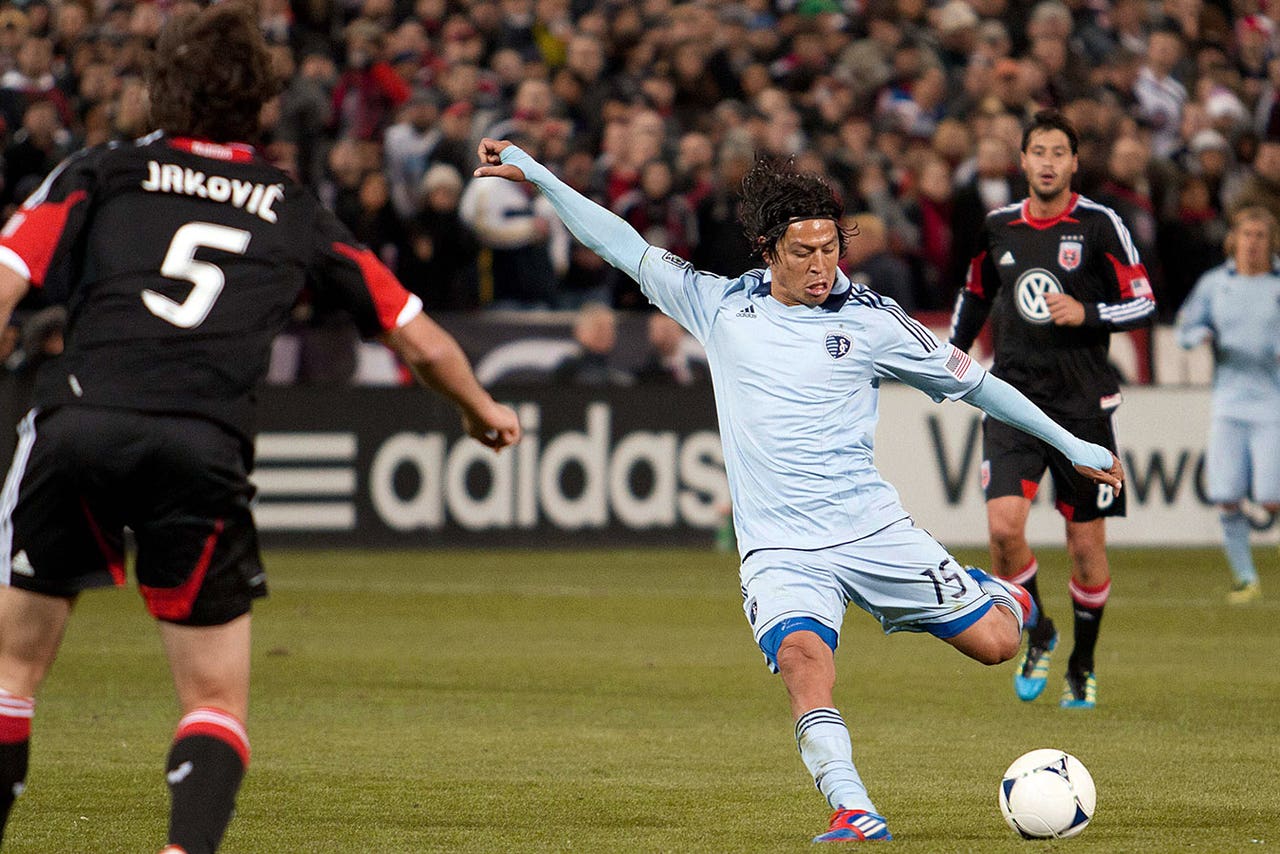 The fork in the road emerged after Roger Espinoza returned from his international duties with Honduras last summer.
Espinoza signed for English side Wigan Athletic on a free transfer when his previous deal with Sporting Kansas City ended in Dec. 2012. His two-and-a-half year deal with the Championship club expired next June. He knew he needed to sort out where he wanted to spend the next few years of his career. He eventually settled on two potential options.
"Either I was going to sign for a few years there or come back home," Espinoza told Inside MLS after announcing his return to Sporting on Tuesday. "I did not want to go anywhere else."
At that point, Espinoza made his choice to return to Sporting Kansas City. He relished his opportunity to play in the Premier League and win the FA Cup back in 2012 under current Everton manager Roberto Martinez, but he reflected on what he wanted for his career and for his life. He accomplished his objectives overseas. He thought it was time to come home for himself and his family.
It proved more difficult and more time consuming than he anticipated.
"That became a problem when I wanted to come back home because Wigan wanted a transfer fee back," Espinoza said. "Sporting Kansas City didn't want to pay. I agreed with that since when I went to Wigan, it was on a free transfer. I thought it would be fair to return the favor. To make it short, now I'm here. The decision was made that when I left, I only wanted to play here. I didn't want to play for any other club but Kansas City."
As the two clubs discussed his fate, Espinoza focused on his quest for consistent first-team appearances. The first half of the Championship season captured the tribulations of his spell in England neatly. He languished as a bit player under former manager Uwe Rosler in the wake of his World Cup exertions, but he featured regularly in recent weeks under the recently appointed Malky Mackay.
The uptick in playing time did not alter his commitment to return to Kansas City. He made his choice in the summer and stuck to it. He reached an agreement with Wigan to terminate his contract in the last week of December. He tied up the necessary details with Sporting manager Peter Vermes quickly (the two men had kept in contact since he left for England) to pave the way for his unveiling on Tuesday.
Espinoza returns with the experience and the knowledge afforded by playing at the highest level and scrapping for his place in the team over the past two years. He also embarks upon his second spell at Sporting with a renewed appreciation for the benefits of stability after the tumult at Wigan.
A host of familiar faces welcome him back into the fold after the two-year absence. Vermes is still in charge. Matt Besler and Graham Zusi are still the foundational pieces in the team. The tactical system – a high pressure, 4-3-3 setup perfectly tailored to Espinoza's energetic and robust approach in central midfield – is largely the same, too.
"The changes with the players, obviously, players come and go in many places," Espinoza said. "In Kansas City, it seems to be a club that keeps the majority of its core players, the main core (of guys). I think it's great. There are a lot of people here I know already. Once I got here, I saw that all of the offices had changed. The club had won MLS Cup. That was great. It's like coming back to something I know already. I would not have to go through that transition. I already know what the club is about."
Espinoza, 28, knows the system well because he helped to build it during his previous five-year spell with the club (2008-2012). Vermes cited Espinoza's role in constructing the fabric of the club as one of the alluring components about the reunion. There are few questions about fit or style or the need for his industry in central midfield. It is simply about locating the proper level of sharpness and transitioning back into a familiar role with a familiar club.
"I think it was huge for both of us (to get the deal done in January)," Vermes said during a press conference on Tuesday. "He was mentally ready to leave there. For us, it was important for him to get a preseason with us and use that time to get back indoctrinated to the way we do things. What I think is great is that he's been here and he understands everything. He was one of the main components in building the culture and the ethos of this club. So for him to get back into that, it's going to be pretty quick."
The enduring familiarity and the mutual understanding between Espinoza and Sporting supplies a firm foundation for this renewed partnership. There are goals to meet and titles to chase over the next few years. Espinoza wants to play a critical role in those pursuits over the long term. It is why he turned toward home when the opportunity presented itself.
---