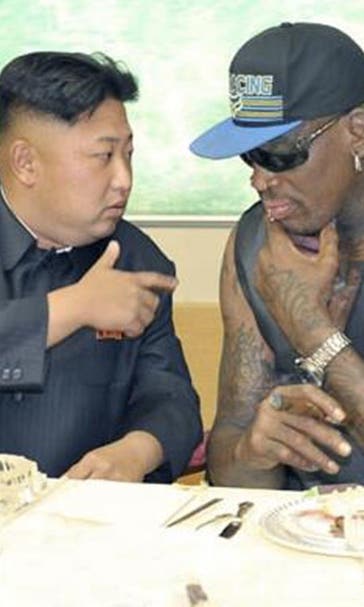 Rodman claims Kim Jong-Un didn't have uncle executed
BY foxsports • May 6, 2014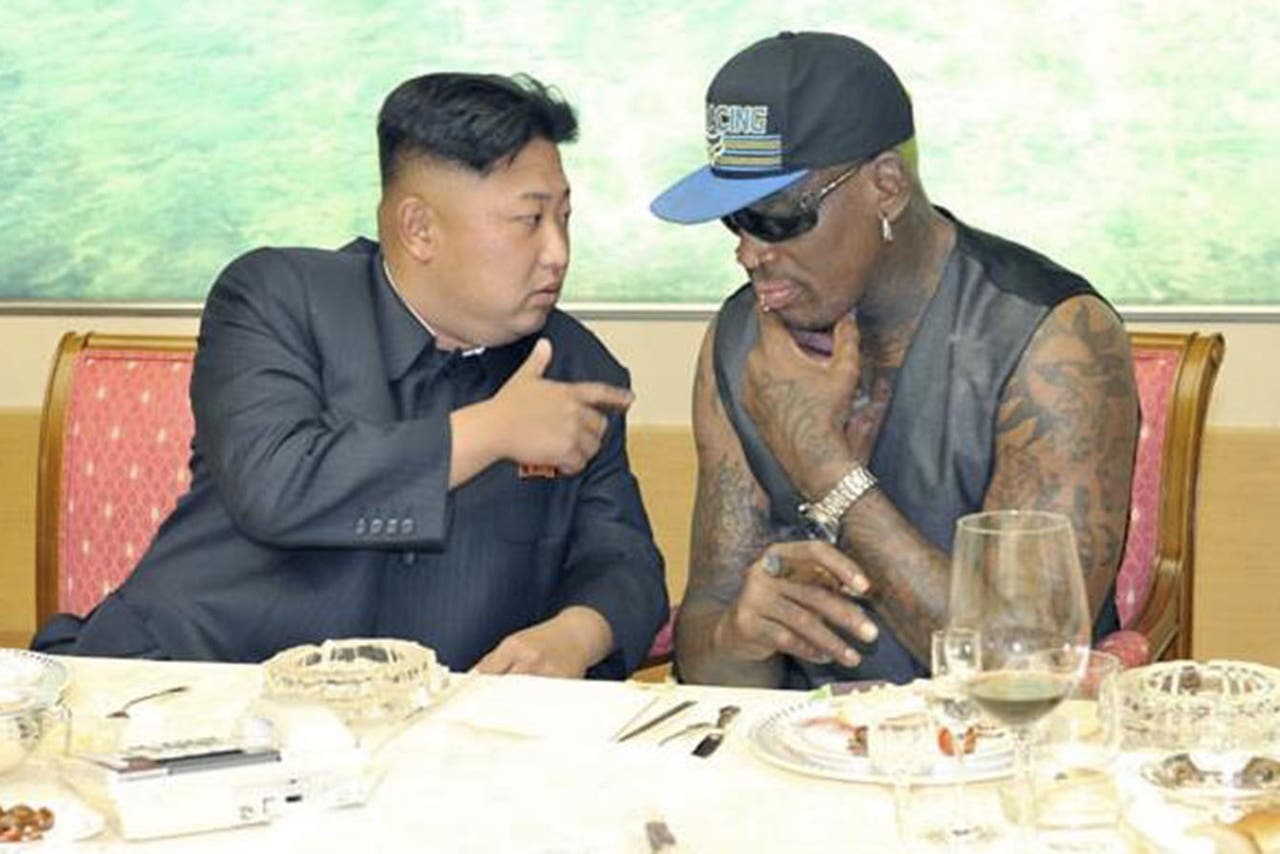 Dennis Rodman's latest statements on Kim Jong-Un are making waves, as the controversial former NBA star says the North Korean dictator did not have his uncle executed, as was reported last year.
"You could say anything here about North Korea and people would believe it," Rodman told DuJour magazine. "The last time I went there, when they said they killed his girlfriend, they killed his uncle, they just fed him to the dogs . . . They were standing right behind me."
State media reported that Jang Song-Thaek was arrested for treason, tried and executed in December. But Rodman repeated: "He was standing right there."
Rodman also reiterated that Kim wants to talk to President Barack Obama and that North Korea only has nuclear weapons because it's a small country that must defend itself.
"He's saying that he doesn't want to bomb anybody," Rodman told DuJour. "He said, 'I don't want to kill Americans.' He loves Americans."
Rodman and Kim struck up a friendship when the basketball-player-turned-celebrity first traveled to the secretive state last year. Rodman, 52, organized a group of retired NBA players to travel to North Korea for an exhibition game earlier this year, then suffered an angry meltdown during a CNN interview. He also sang ''Happy Birthday'' to Kim at the start of the friendly game.
Rodman said he was honored to be able to play in the North Korean capital and called the event ''historic.'' Some members of the U.S. Congress, the NBA and human rights groups, however, said he had become a public relations tool for North Korea's government.
Rodman checked into rehab three weeks after the trip but denied he was an alcoholic.
''I don't need to drink,'' he said in February. ''I don't need to do anything. I went to rehab just to sort things out. That's it.''
Rodman said he regretted the media attention that came with his behavior in North Korea, and not on his version of ''basketball diplomacy.''
The Associated Press contributed to this report.
---