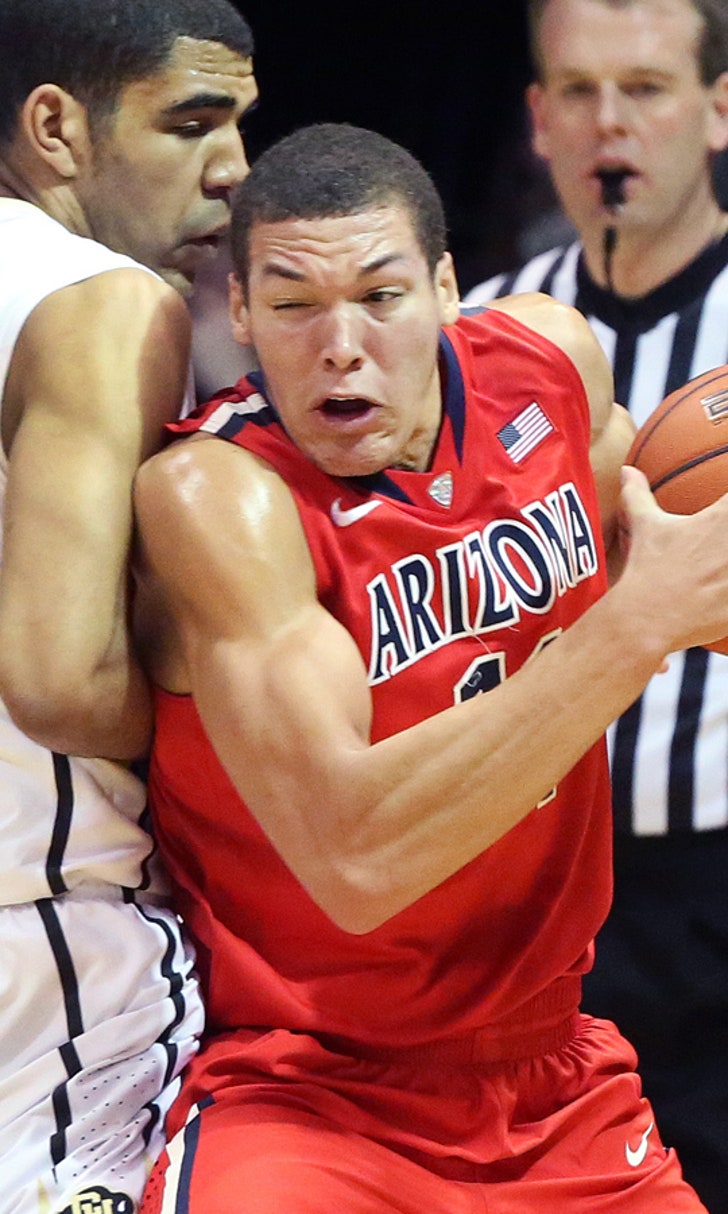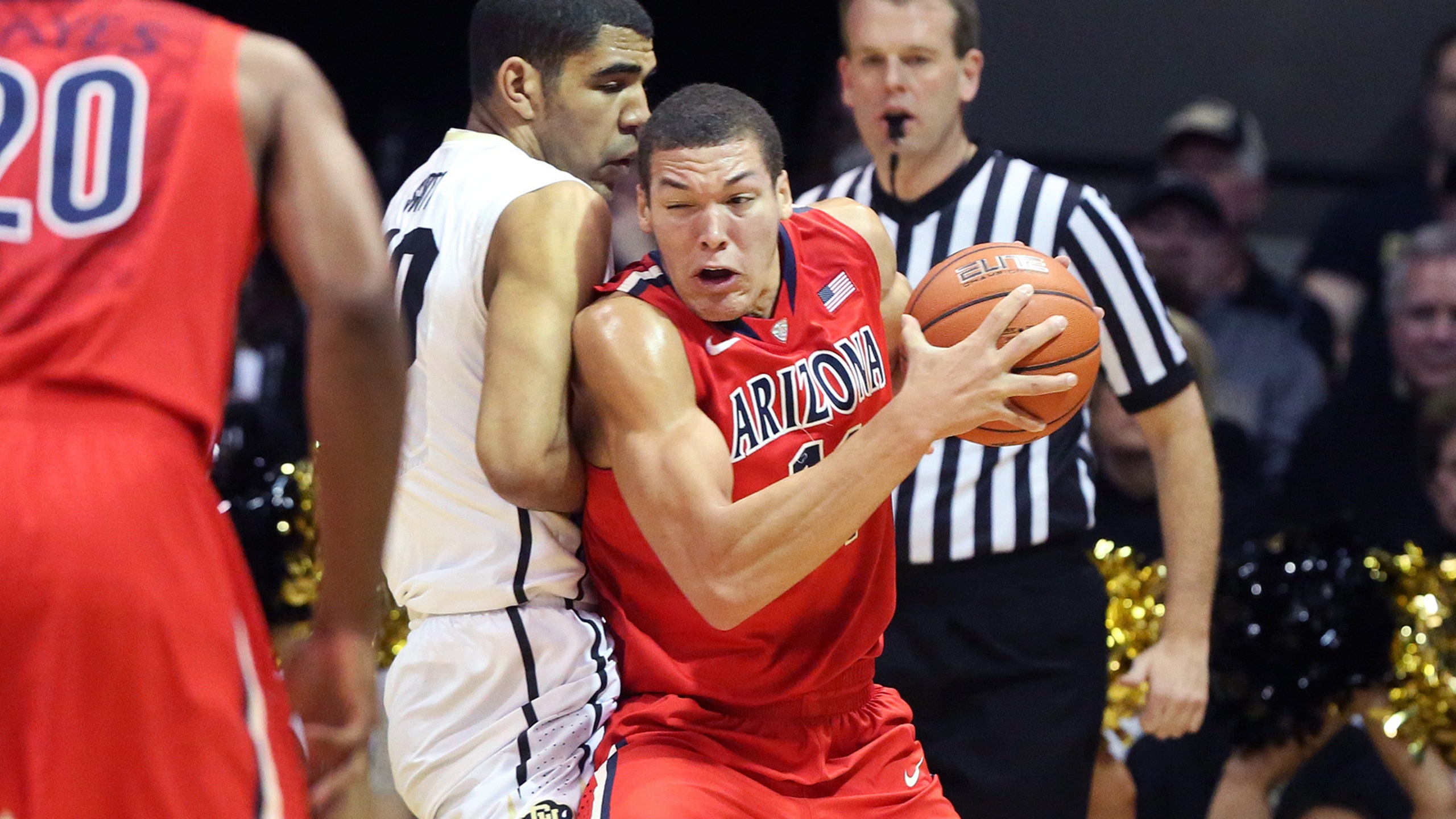 Rocky Mountain high: Arizona dominates Colorado
BY foxsports • February 23, 2014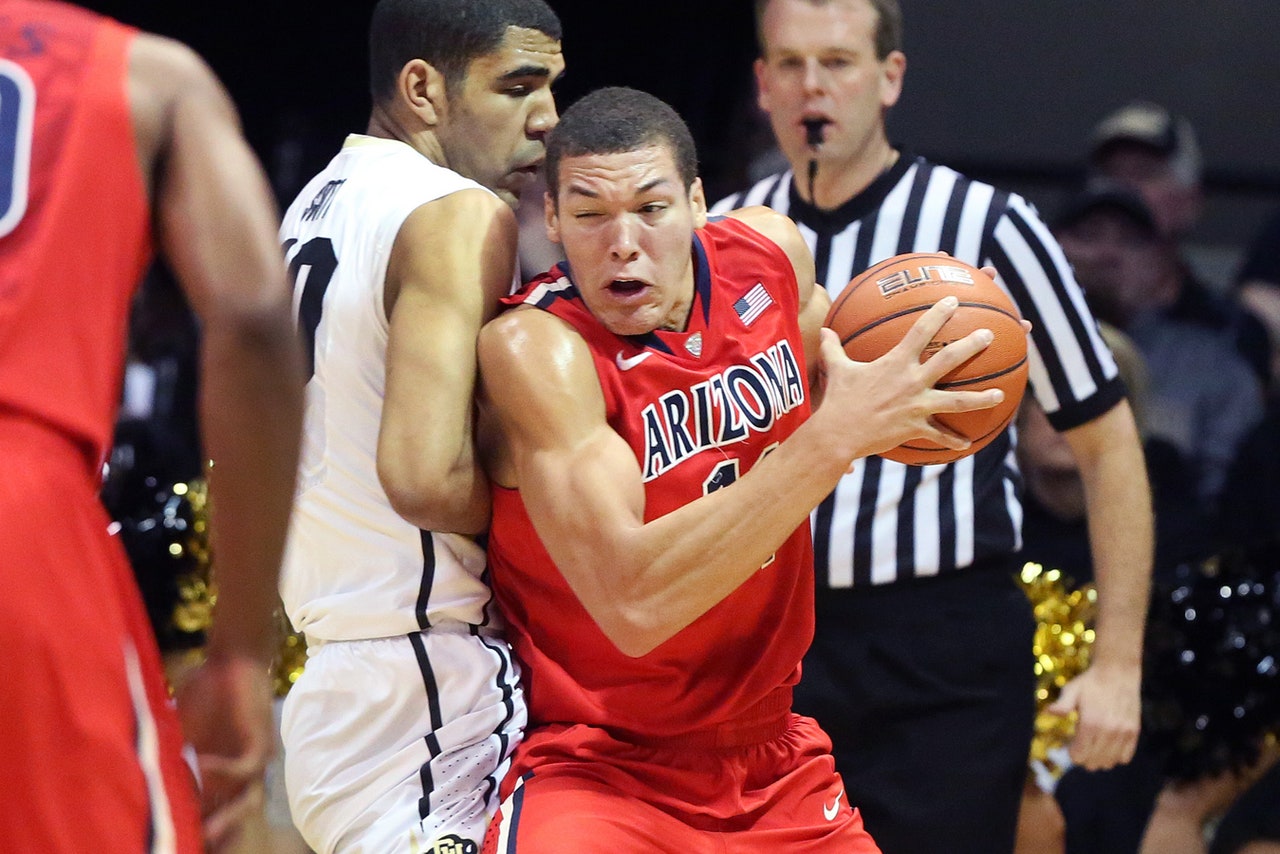 So much for predictions. Many thought Arizona's trip to the mountain region would be its toughest of the season and that even a split would be acceptable, especially given the Wildcats' struggles of late.
As it turned out, a trip that started with an escape from Utah with an overtime win ended with a pleasure ride, as No. 4 Arizona handled Colorado 88-61 on Saturday night in Boulder, Colo.
It was arguably Arizona's most complete game of the season, and that's saying something for a team that's had its share of eye-popping wins: Duke, San Diego State and UCLA, among others.
And regardless of where the win ranks, it was a big one for the Wildcats (25-2 overall, 12-2 Pac-12), who now hold a two-game lead over UCLA in the conference.
"Like I told the team in the locker room," Arizona coach Sean Miller said on his postgame radio show, "I've never been more proud of a team than I am of this one. We had a focus about us."
Miller said he felt as if it was November, a time when everyone is still getting acclimated and playing with something to prove. With the absence of Brandon Ashley, who is out for the year with a foot injury, this spring has taken on a similar feel, as the Wildcats are still seeking the right personnel combinations to finish out the year.
"This team is really on a quest to continue to improve," Miller said. "I feel like we are getting better as a team. Everyone is coming to grips that Brandon is not coming back. We're never going to replace a talented player like him, but we have to reinvent ourselves. You're beginning to see that."
You certainly saw it in the opening minutes, as Arizona led 22-5. Colorado (20-8, 9-6) missed its first 14 shots, taking more than 10 minutes to find the basket. It looked as if it was going to be a quick kill for the Wildcats.
The Buffaloes made it briefly interesting -- getting back to within 26-21 in the first half and eventually 31-25 at halftime -- before the Cats put it out of reach with a highlight-reel display of dunks, layups and 3-pointers. Many of those buckets came freshman phenom Aaron Gordon, who finished with a season-high 23 points, 21 coming in the second half.
He went from his worst game -- he had just three points against Utah before fouling out -- to his best game, hitting 10 of 13 shots.
"Everything was in the flow, but most importantly, he had a recentered belief in how much we respect him and how much we believe in him," Miller said. "We know he's a special talent, and his confidence really showed."
The game was so lopsided that free throws -- a sticking point for Arizona of late, particularly in the loss to Arizona State -- were a moot point. The Wildcats were outscored by 15 from the line (25-10) and still won by almost 30.
The win gave the Wildcats some breathing room after they were helped earlier in the night by Stanford, which defeated second-place UCLA to give Arizona a two-game cushion atop the conference.
It also made Xavier Johnson's prediction a very bad one. Last month, after a 69-57 loss to Arizona, the Colorado forward said the Wildcats would lose by 20 when they visited Boulder. Instead, it was just the opposite -- plus an extra seven points. Johnson didn't help his prediction, as he went 1 for 10 for five points while being defended for most of the night by Arizona's Johnson.
"Obviously, Xavier Johnson is a terrific talent (and) he loves to play against us," Miller said. "Tonight wasn't his night."
Arizona didn't seem affected by the altitude, if anything finding another gear in the second half. Over the final 20 minutes, the Wildcats put up 57 points and hit 60 percent of their shots to pull away.
By the end, Arizona's starters were whooping it up on the bench while reserve Matt Korcheck was getting on the action, throwing down a thunderous dunk to put the exclamation point on an impressive win.
It was perhaps a fitting moment, as it was only days ago that Miller vowed to get more minutes for his bench in order to build additional chemistry and avoid overworking his starters. That certainly seemed to pay off in this one, as Pitts scored six points and Korcheck added two while, just as importantly, giving the starters the ability to rest and recover.
"What we have from our bench is a higher skill level, so when we insert players -- and Gabe York is part of it, because he's playing more minutes -- we have a number of players that can make shots," Miller said. "When you can make them, it opens the court up for Aaron."
Follow Steve Rivera on Twitter
---