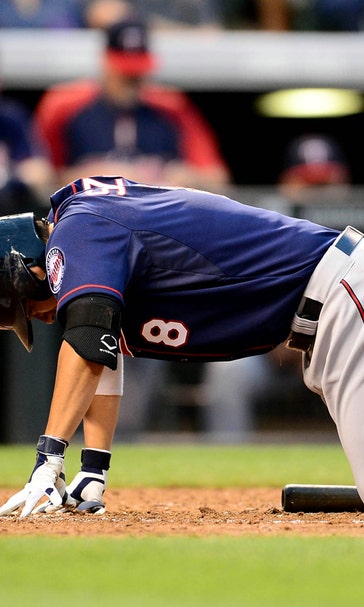 Rockies rough up Twins, 6-2
BY foxsports • July 12, 2014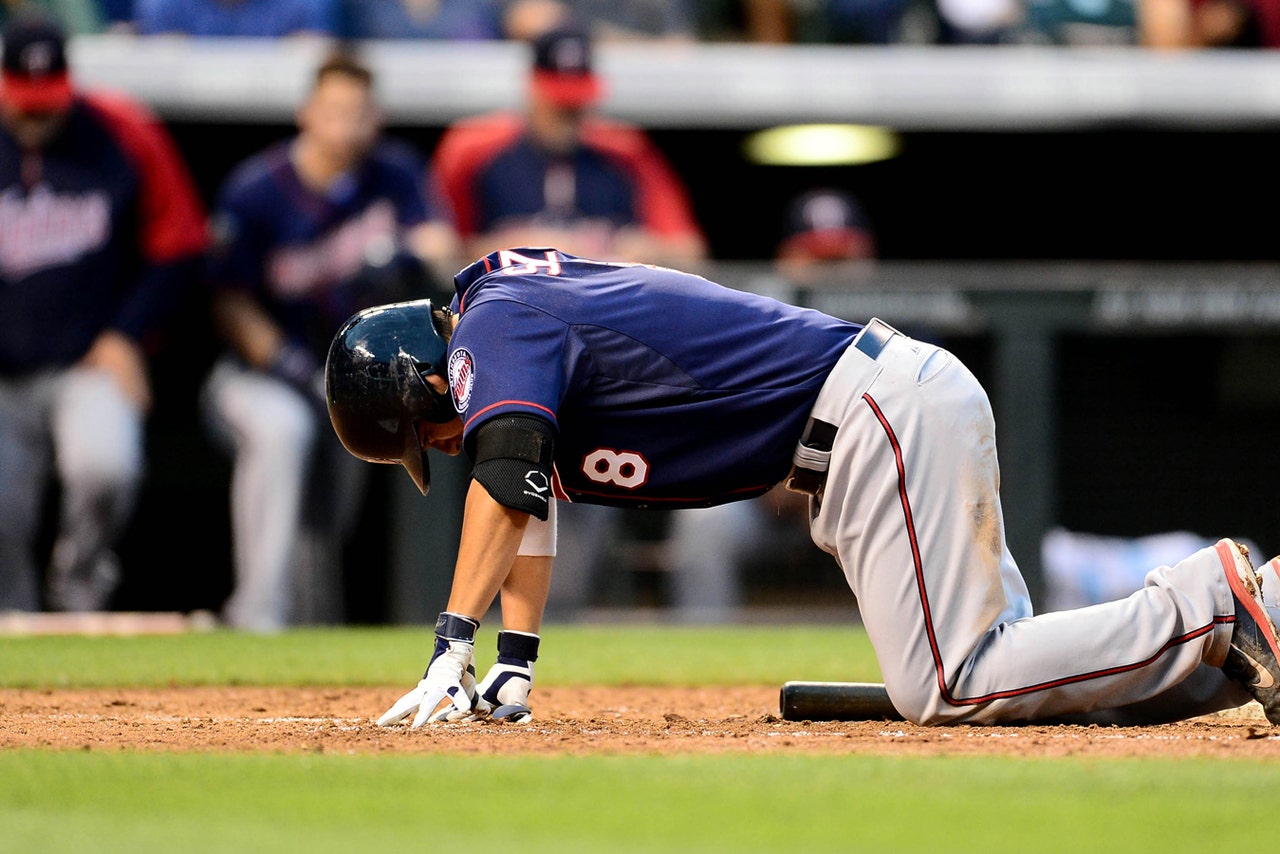 DENVER -- Carlos Gonzalez and Troy Tulowitzki crossing home plate one after another was a welcome sight for a Colorado Rockies team that is gradually regaining its health and perhaps its form after a rash of injuries in the first half of the season.
Jorge De La Rosa pitched six strong innings, Tulowitzki and Drew Stubbs each hit two-run homers, and the Rockies beat the Minnesota Twins 6-2 on Friday night in the teams' first interleague meeting at Coors Field in six years.
The Rockies also benefited from the return of Gonzalez, who missed the previous 35 games because of a benign tumor on his left index finger that had to be excised surgically.
He singled ahead of Tulowitzki's third-inning home run and made two sparkling defensive plays in right field: a sliding catch in foul territory on a popup by Eduardo Nunez and whipping a throw to third base on the fly to nail Brian Dozier. He was trying to advance from first base on Kendrys Morales' single.
"It was good to see them out there together," Rockies manager Walt Weiss said of Gonzalez and Tulowitzki, the Rockies' All-Star shortstop who had his own defensive gem in the seventh, ranging to his right and making a leaping throw to first get Kurt Suzuki to get out of a bases loaded jam.
"CarGo impacted the game right away, with his defense," Weiss added. "It's just nice to have that presence in the lineup."
The Rockies, also hit hard by injuries to their pitching staff and still without slugger Michael Cuddyer (shoulder), had gone 11-24 in the absence of Gonzalez. But his return coincided with a third straight win and comes on the heels of the return little more than a week ago of Gold Glove third baseman Nolan Arenado, who missed 37 games because of a broken finger.
"We can be a really good team, no doubt about that," Gonzalez said. "At the beginning of the year, we were really good, but like almost every year, it's been difficult for our club. Whenever injuries hit this ballclub, things can get out of hand quick. But whenever we're out there together, the vets like Tulo, myself, Justin Morneau, Arenado, we're confident. We feel like we can help this team, we can carry them."
De La Rosa (10-6) did his part on the mound. He allowed one run and six hits in winning his fourth straight and reaching double-digit wins in a season for the fourth time in his career. He was helped by a power surge that has seen Tulowitzki hit three homers and Stubbs two in their last two games.
"It was real comfortable, pitching with that kind of defense," De La Rosa said. "You have another Gold Glover in there, you pitch more relaxed and you pitch for contact. That's what I did tonight."
Brandon Barnes added a pinch-hit home run off reliever Matt Guerrier in the seventh inning.
Rockies first baseman Justin Morneau, who played in Minnesota for 11 years and ranks third in team history with 221 homers, went hitless in four at-bats in his first game against his former team. He'll return to Minnesota next week for All-Star game festivities as a member of the NL home run derby team.
Kris Johnson (0-1), recalled from Triple-A Rochester on Thursday to start in place of injured Ricky Nolasco (right elbow soreness), gave up five runs on eight hits in four innings.
"We got behind early and that's normally a bad formula," Twins manager Ron Gardenhire said. "He started to get some balls up. The one Tulowitzki hit out the other way. That was supposed to be a sinker. The only time it sunk was when it was in the stands."
Johnson trailed 2-0 before recording an out. Charlie Blackmon led off the bottom of the first with a single and Stubbs followed by driving a 1-1 pitch into the center-field bleachers for his 10th homer of the season.
"I just wasn't making enough quality pitches. I paid for it," Johnson said.
Arenado tripled to start the second and scored when Wilin Rosario followed with a single.
Gonzalez singled to start the fourth before Tulowitzki connected for his 21st homer of the season, tying Miami's Giancarlo Stanton for the NL lead. It's also the most home runs Tulowitzki has had in his career before the All-Star break.
The Twins got a run in the second on Eduardo Nunez's run-scoring groundout and a second on his eighth-inning fielder's choice grounder.
NOTES: Stubbs reached double digits in home runs for the third straight year and fifth time in his career. He has hit six of his homers in his last 10 games. ... The Twins traveled to Coors Field for the second time in team history and the first since May 2008, when the team went 1-2 on its inaugural trip to Colorado. ... Johnson was making his second start of the season for the Twins and the sixth of his major league career. ... Barnes has two of the Rockies' four pinch home runs this season.
---