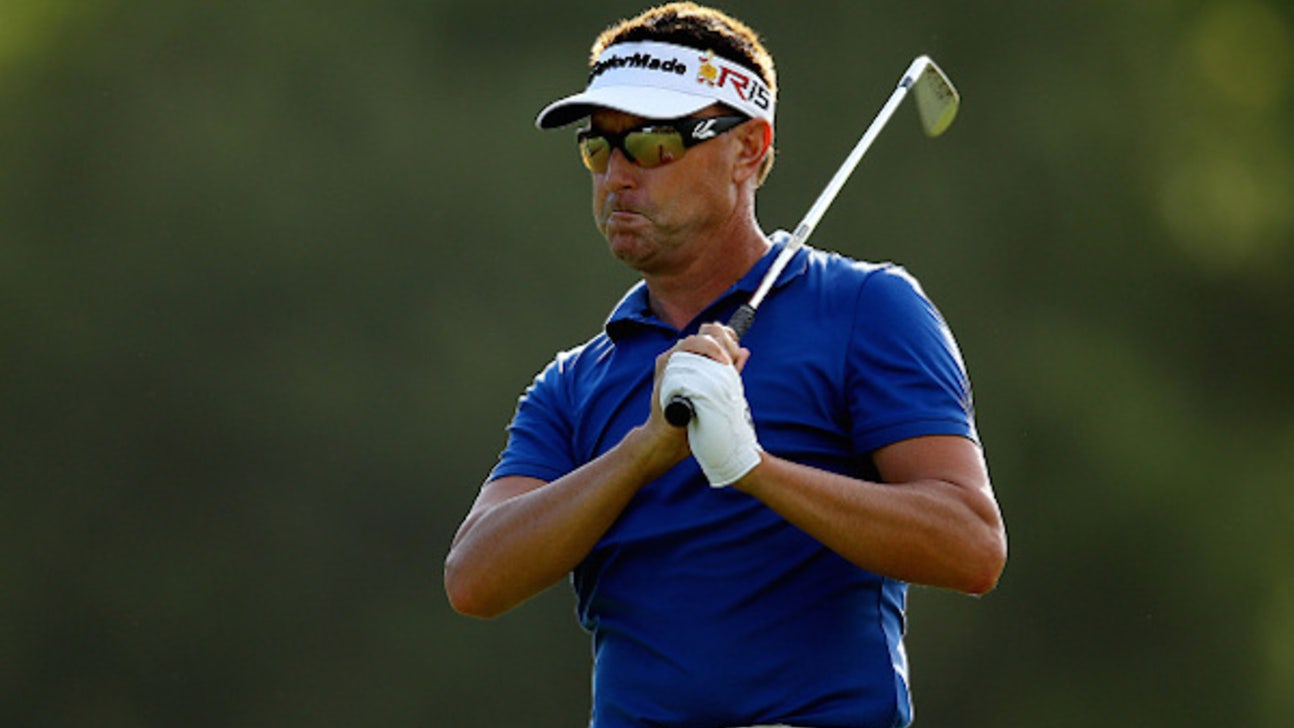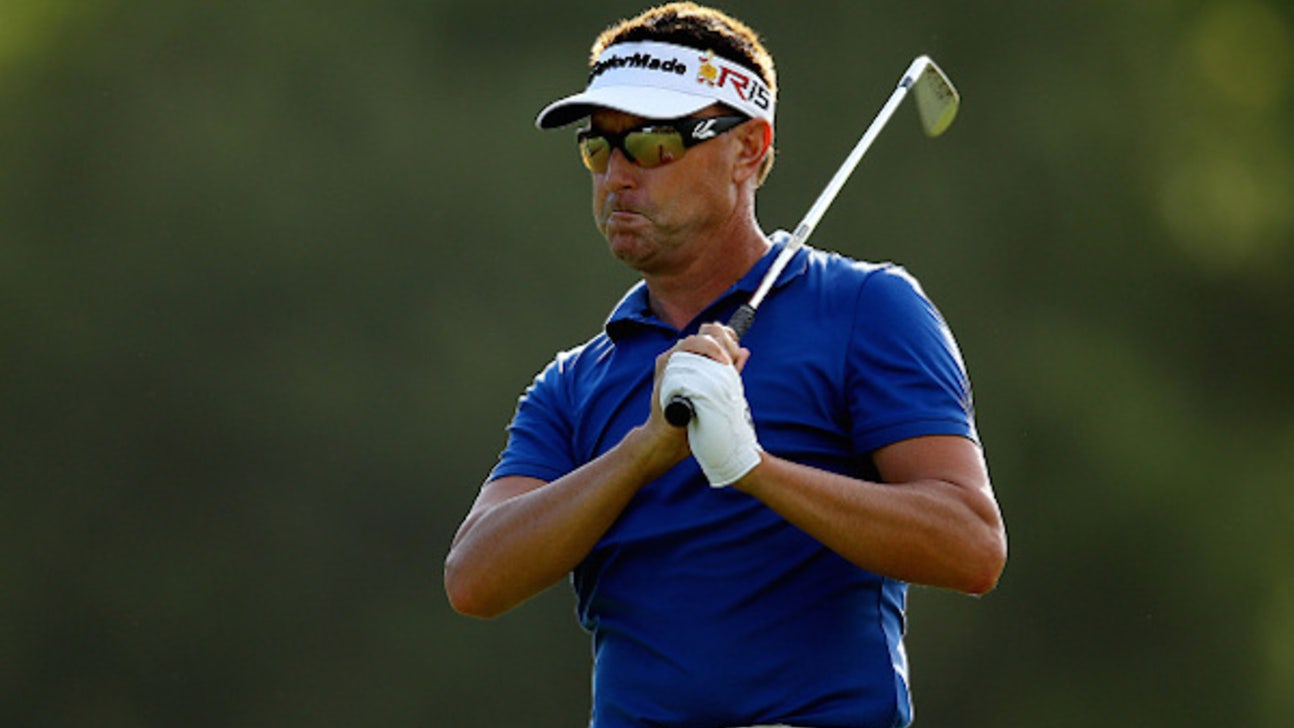 Robert Allenby fires caddie mid-round; puts fan on the bag
Published
Jul. 24, 2015 9:31 a.m. ET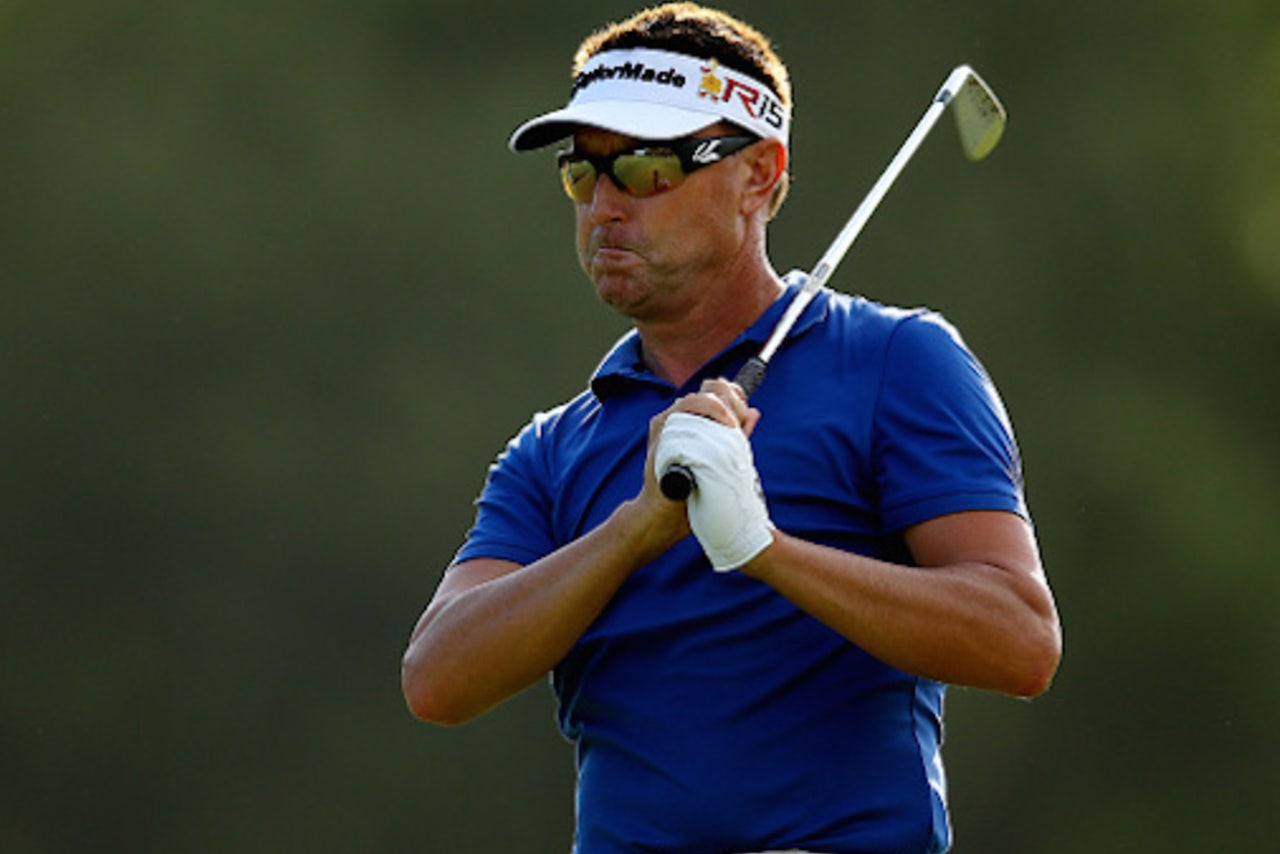 By Mike Cole
Robert Allenby is having far from the best season on the PGA Tour, but his season certainly has been the most bizarre.
The veteran golfer made news earlier this season when he claimed he was kidnapped, beaten and robbed in Hawaii after a round. The exact details of Allenby's allegations were then questioned in a report from the Honolulu Star-Advertiser, although Allenby has insisted he was robbedand has little or no memory of the incident.
Allenby's play has been nothing short of a mess this season, and things took an ugly turn on the course Thursday. During the first round at the Canadian Open, Allenby and his caddie has a disagreement over club choice. According to Golf.com, Allenby wanted to hit a 7-iron, and the caddie overruled with a call for the 8-iron. Allenby's shot came up short, ended up in the water and he triple-bogeyed the hole.
That led to an explosive argument between the two.
"I said to him, 'You know this happens every week. This has happened for like the last three or four or five months. We keep making bad mistakes and you're not helping me in these circumstances,'" Allenby said after the round, per Golf.com. "And he just lost the plot at me. He just told me I could go eff myself. And I said, 'Look, you need to slow down. I mean just calm down.'
"And then he just got right in my face as if he wanted to just beat me up. I said, 'Stop being a such and such and calm down and get back into the game.' And he just got even closer and closer and I just said, 'That's it, you're sacked.' I said, 'I will never have you caddie ever again.' And we never spoke for the rest of the (first nine) and when we got to 18 we walked off and he said some smartass remark to me and I said, 'You don't deserve to be caddying out there.' And he just got right in my face and threatened me so I said, 'Go.' So he left."
However, ESPN.com spoke to the caddie, Mick Middlemo, and he had a different side of the story.
"He said, 'I can't believe this fat (expletive),' loud enough for everyone to hear," Middlemo told ESPN.com. "There's a lot as a caddie I can take but a personal attack like that. … If this was an office in any country in the world, that would be considered bullying. … I can take it if you call me the worst caddie in the world, tell me I'm horrible at picking clubs, but there's a line you just can't cross."
Middlemo confirmed much of the story to ESPN.com, and also accused Allenby of "again using the media to make himself look like a victim."
So what did the caddie-less Allenby do? He plucked someone out of the gallery to carry his bag for the rest of the round. Sixty-one-year-old school principal Tom Fraser volunteered and landed the gig. He was on the back for the final nine holes of Allenby's first-round 81.
Allenby withdrew from the tournament following the round.
More from NESN.com:
---