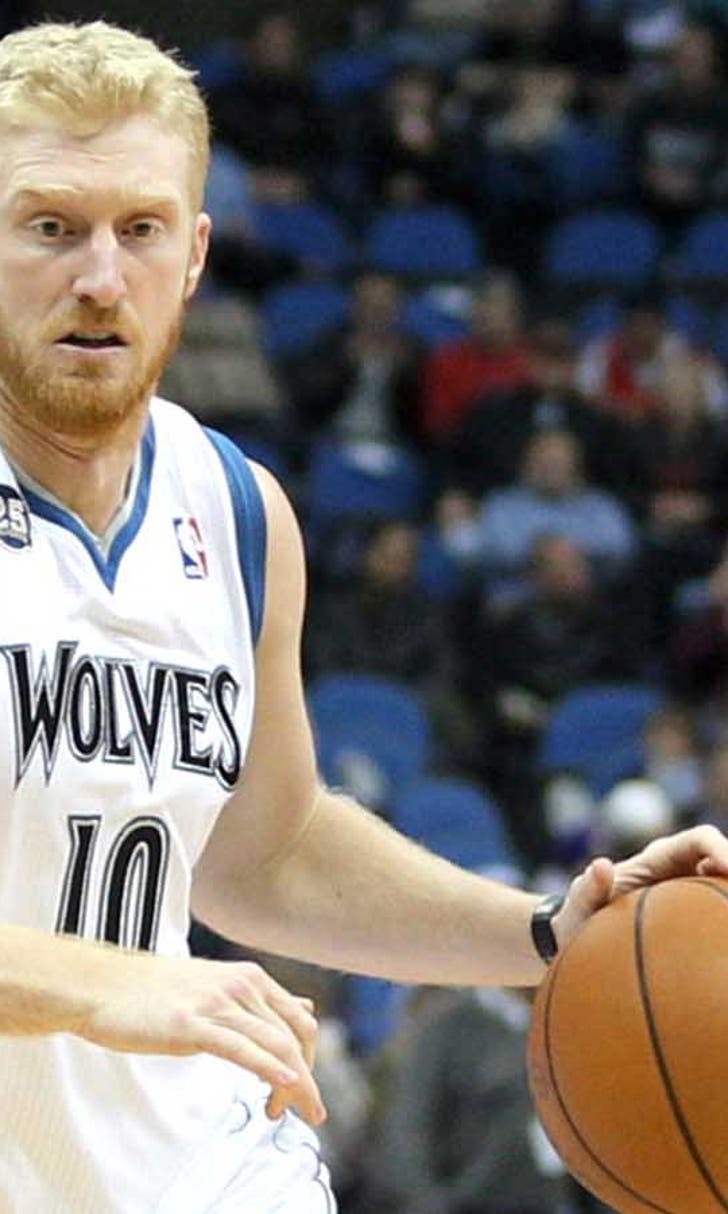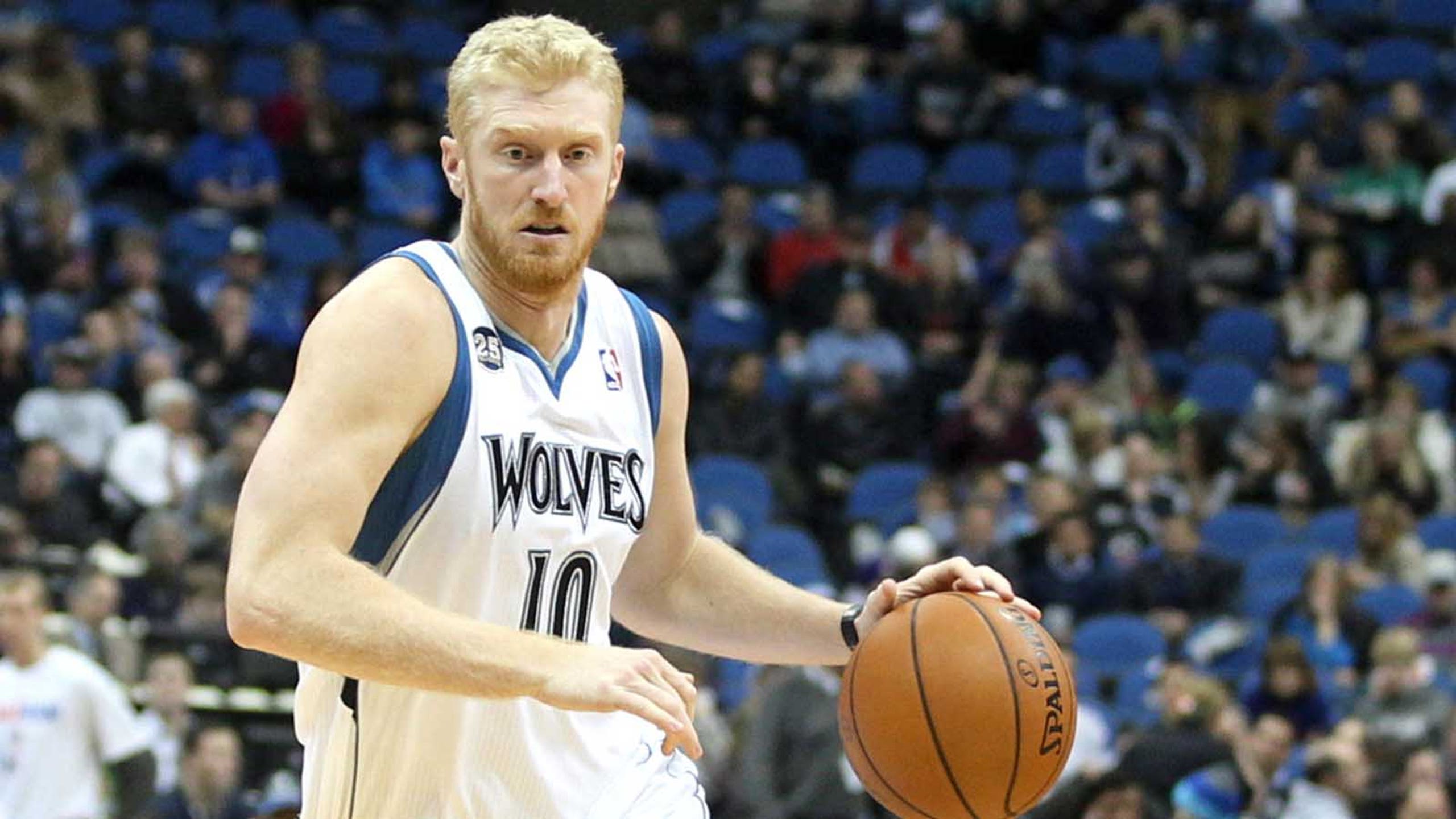 Road trip can't make, but could break, Wolves' season
BY foxsports • February 21, 2014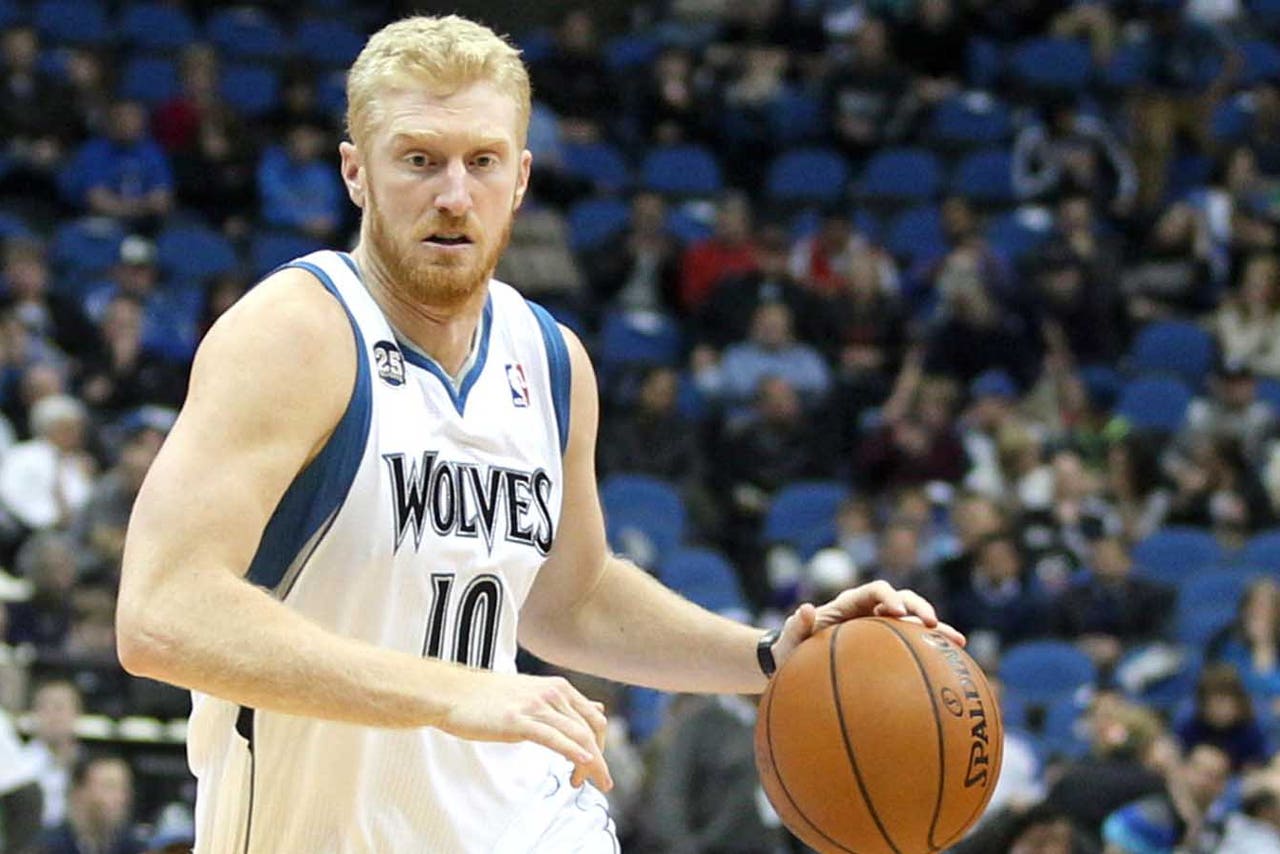 MINNEAPOLIS -- Among the marquee matchups, back-to-backs and primetime national television slots, it sticks out on the schedule like a palm tree on Nicollet Mall.
The Timberwolves' upcoming five game road swing that won't make their season.
But it certainly could break it.
"It's huge," wing Chase Budinger said of his team's longest stretch away from the Target Center this season. "We have a very small margin of error right now. We've definitely got to get our streak, and what better way to do it than on the road?"
Heading into Saturday's 8 p.m. clash against the Jazz, Minnesota (26-28) has 5 1/2 games of ground to gain on Dallas, the Western Conference's current No. 8 and final playoff team. They've got games at Utah, Portland a day later, Phoenix next Tuesday, Sacramento next Saturday and Denver on Monday, March 3 to do some digging.
West bottom-feeders Utah and Sacramento shouldn't present unmanageable chores, though the Kings beat Minnesota 111-108 on Jan. 15 in Minneapolis. But the Suns are surprisingly stout and rank sixth in the West -- one spot behind Portland, which handled the Timberwolves 115-104 Jan. 25 at the Moda Center on the second day of a back-to-back.
Damian Lillard and LaMarcus Aldridge will be waiting in the same scenario Sunday.
But the Jan. 25 setback marked Minnesota's only loss on its second-longest road trip of the season, a four-game swing in late January. It was the team's first winning away stint of four games or more since December 2005.
That's got point guard Ricky Rubio convinced he and his teammates can do something similar in the next nine days.
"We have a great opportunity to start -- not over -- but to get something going," Rubio said after the team's light practice Friday before taking off for Salt Lake City. "We can remember the road trip we had . . .  and we won three out of four. We have to take that as example and win four out of five."
How well-equipped the Timberwolves will be is still to be determined. Starting center Nikola Pekovic has been out since Jan. 29 with bursitis in his right ankle, while starting shooting guard Kevin Martin is still sidelined with a broken left thumb that's kept him out of the past four games.
Both players participated in drills Friday and were slated to make the road trip with the team. A hand specialist told Martin on Thursday he's progressing well, and the 2013 sign-and-trade pickup was planning to receive a second opinion Friday before the squad flew out.
Coach Rick Adelman said it's "reasonable" to believe both players could return sometime during the road trip but, per the usual, wasn't anymore committal than that.
"They've been out for a while," the coach said. "The biggest thing with Pek is how much soreness will he have, and what kind of conditioning will he be in? Because he hasn't been able to run. Kevin, he should be OK. As soon as the doctor says he can go, he can go. I don't know when that's gonna be."
In addition to missing two of its top three scorers -- Martin and Pekovic average a combined 37 points per game, about 35 percent of the team's offense -- Minnesota will likely be down to one true center until Pekovic returns. Second-unit five-man Ronny Turiaf suffered a bone bruise Wednesday against Indiana, hasn't practice this week and is out indefinitely.
Adelman said he's unsure whether he'll start rookie center Gorgui Dieng in his place or commence with a smaller lineup featuring Kevin Love at the five and a mix of Dante Cunningham and Luc Richard Mbah a Moute at power forward.
In any case, he'll be deploying a rather thin frontcourt.
"We're gonna figure it out for tomorrow night," Adelman said Friday. "We have three or four guys who can play up there, but 'G' is the only center. We're gonna have to see how the game goes and see how we're gonna do it."
But at least the coach and his players know exactly who they'll press forward with in search of the franchise's first playoff berth in 10 years. Thursday's NBA trade deadline came and went without anything more than rumor involving the Timberwolves -- a relief for Budinger and J.J. Barea, who'd been reported to perhaps be Memphis-bound in exchange for Tayshaun Prince and Tony Allen.
"It's something that we're professionals, but the rumors out there, you're just thinking 'oh, what gonna happen, my teammate is gonna leave,'" Rubio said, "Finally, we're with the roster where we're at to finish the season."
Said Barea, who has yet to be dealt in his eight-year pro career: "No more text messages or anything. No more questions. You always get a little nervous. I've never been traded, but if you get traded, it's a big change. You've got to set everything up to move everything, you've got to say bye to your teammates. I'm glad it's over with."
The facts that Love continues to play his tail off -- 32.9 points and 15.3 rebounds per game since Pekovic went down -- and Minnesota just handled the Eastern Conference's top dog in Indiana on Wednesday are other signs of encouragement.
But there's no sugarcoating how integral the next five games are for the Timberwolves' slim postseason hopes.
"We could be short-handed, but we still can win," Adelman said. "We know where we stand. We have a five-game trip, and it's gonna be a tough trip. We can win. We can win if we go out and play the way we're capable of."
Follow Phil Ervin on Twitter
---