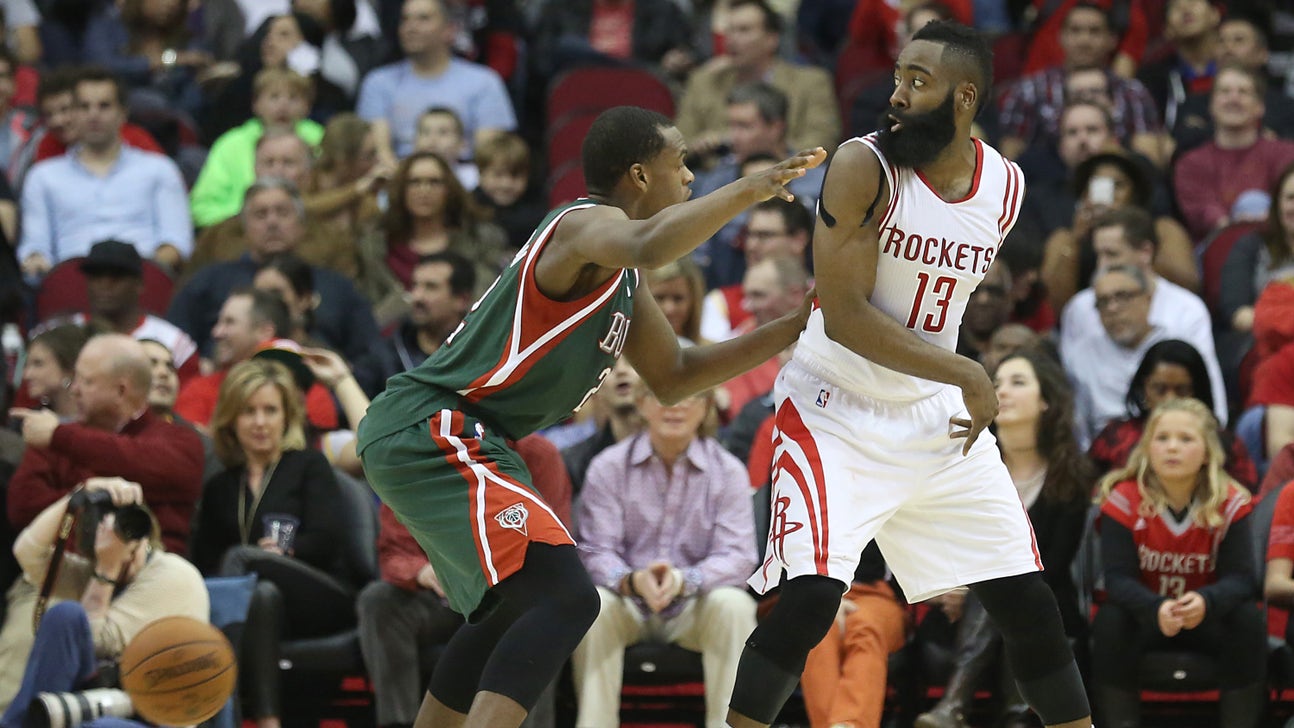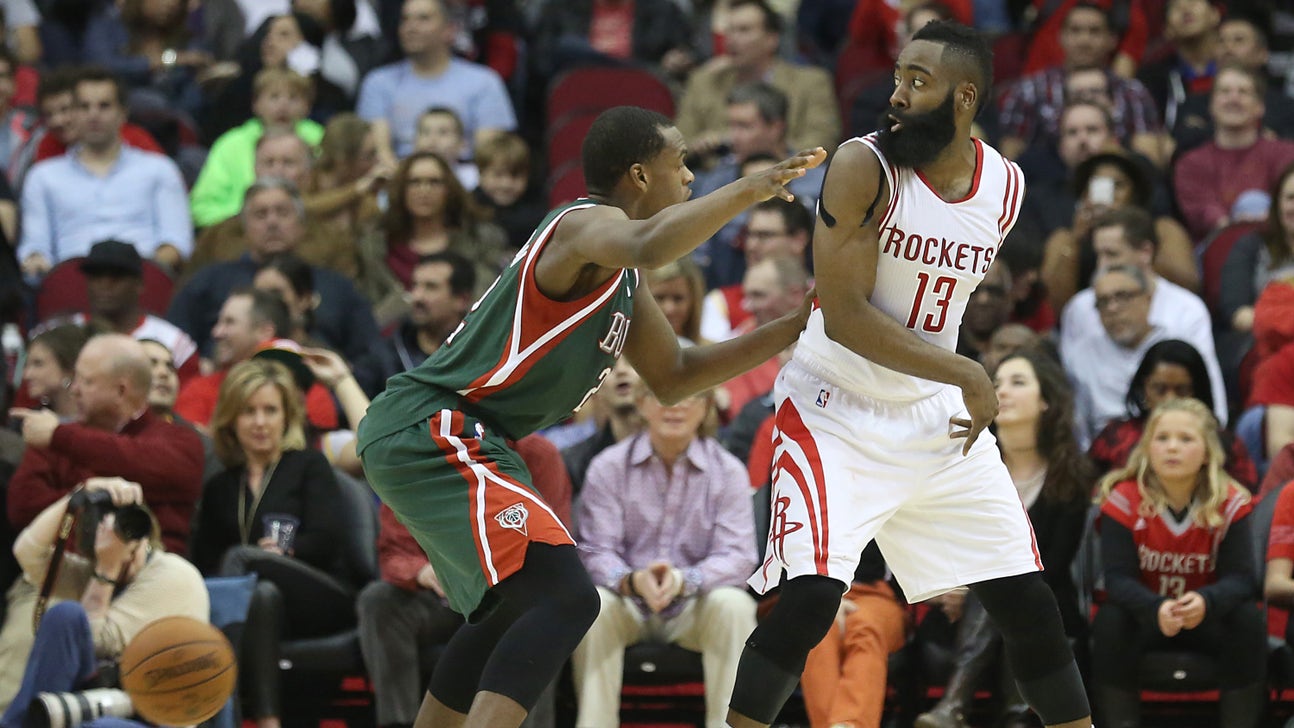 Road Reaction: Rockets 117, Bucks 111
Published
Feb. 6, 2015 11:49 p.m. ET

Houston's offensive philosophy is no secret: layups, free throws and 3-pointers.
The Rockets followed that exact formula Friday, hitting 15 3-pointers and 20 free throws to snap Milwaukee's five-game winning streak with a 117-111 victory over the Bucks at the Toyota Center.
1 big moment: With the Bucks trailing, 110-106, Khris Middleton missed a wide-open look at a 3-pointer with 2:05 to play. Milwaukee wouldn't get within four points the rest of the night, as the Bucks missed four of their final six shots.
2 top performers: James Harden scored a game-high 33 points with five assists. The MVP candidate went 9 of 14 from the field and 12 of 17 from the free-throw line.
After Giannis Antetokounmpo scored a career-high 25 points Wednesday, Bucks coach Jason Kidd said that wouldn't hold as his career high for long. It lasted for two days. Antetokounmpo scored 27 points and grabbed a career-best 15 rebounds in 35 minutes.
"The last two weeks, he's growing as a player and as a person," Bucks coach Jason Kidd said of Antetokounmpo. "He's playing at a very high level on both ends."
3 key stats: Houston outscored Milwaukee by 33 points from beyond the arc. The Rockets went 15 of 32 from distance, while the Bucks were just 4 of 17. Milwaukee has allowed 15 3-pointers in three games this season, including twice against Houston.
With Dwight Howard out, the Bucks couldn't let someone other than Harden have a big offensive night. However, Trevor Ariza scored 21 of his season-high 24 points in the first half to help Houston lead by as many as 18 points. The veteran forward went 5 of 6 on 3-pointers in the first half and finished with a season-best six made triples.
Harden leads the league in free-throw attempts per game at 8.9. On Friday, the Arizona State product attempted more free throws (17) than the Bucks (15) did as a team. In addition to its 33-point advantage from beyond the 3-point line, Houston outscored Milwaukee by 11 points on free throws.
Said: "They hit 3s. That's what they do. Our guys found a way to make a game of it. We had our opportunities. We had two good looks at 3s that we came up short on. I like the effort. We have to come out with that same effort tomorrow night." -- Kidd
"Harden is good, man. He has really mastered that Eurostep or whatever it is called to get to that free-throw line. Whatever he is doing, he's mastered it. I don't think anybody in the NBA can do it like him. He's definitely turned into a superstar player." -- Dudley
Seen: After missing four games with a right groin strain, Bucks forward Ersan Ilyasova returned to score six points on 3-of-10 shooting in 16 minutes off the bench.
Zaza Pachulia sat out his fifth consecutive game with a right calf strain, while Kenyon Martin sat out for the second straight game with left ankle soreness.
On the final day of his 10-day contract, Bucks guard Jorge Gutierrez matched his career high of 13 points on 5-of-5 shooting in 16 minutes. Milwaukee must sign Gutierrez to a second 10-day contract in order to have him available Saturday.
"Jorge was great," Kidd said. "I think he kind of got us going in the right direction. . . . He penetrated and found the open guys. I thought he played great for us."
Next: The Bucks begin a season-high five-game homestand Saturday against the Boston Celtics at the BMO Harris Bradley Center. Tipoff is set for 7:30 p.m.CST on FOX Sports Wisconsin.
Boston (19-30) won its third straight game Friday, a 107-96 victory over Philadelphia.
Follow Andrew Gruman on Twitter
---