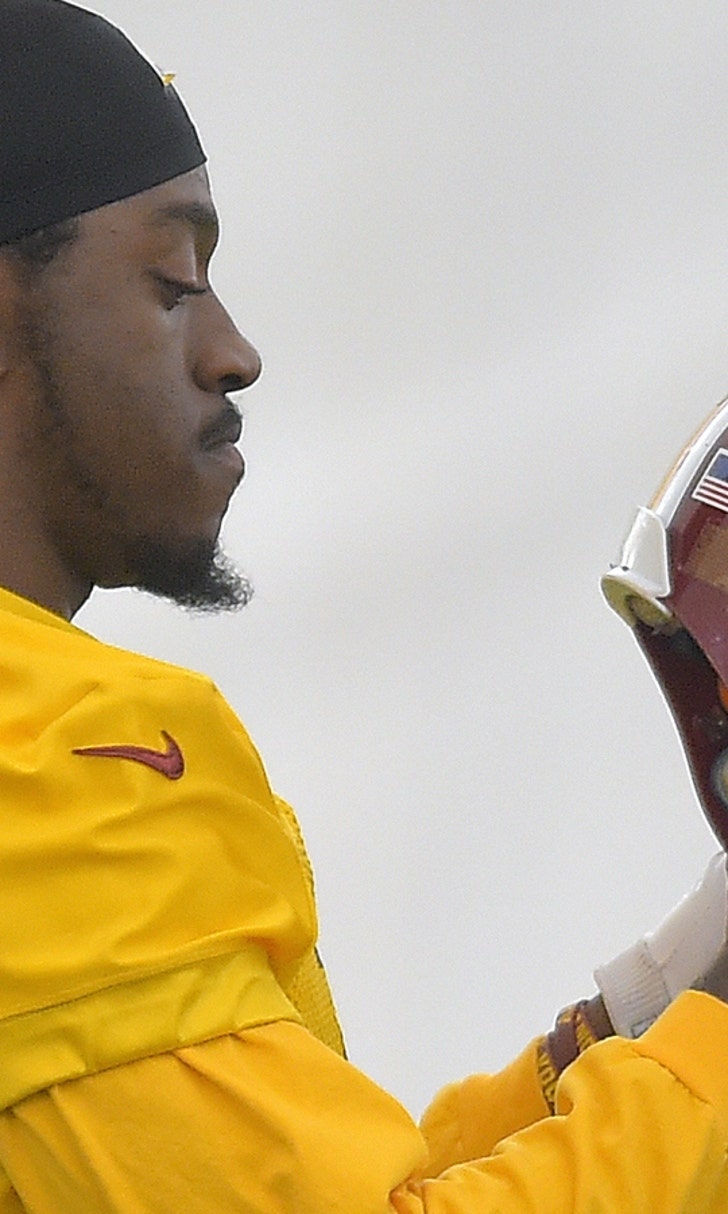 RG3 reportedly showing improvement during offseason
BY foxsports • July 29, 2015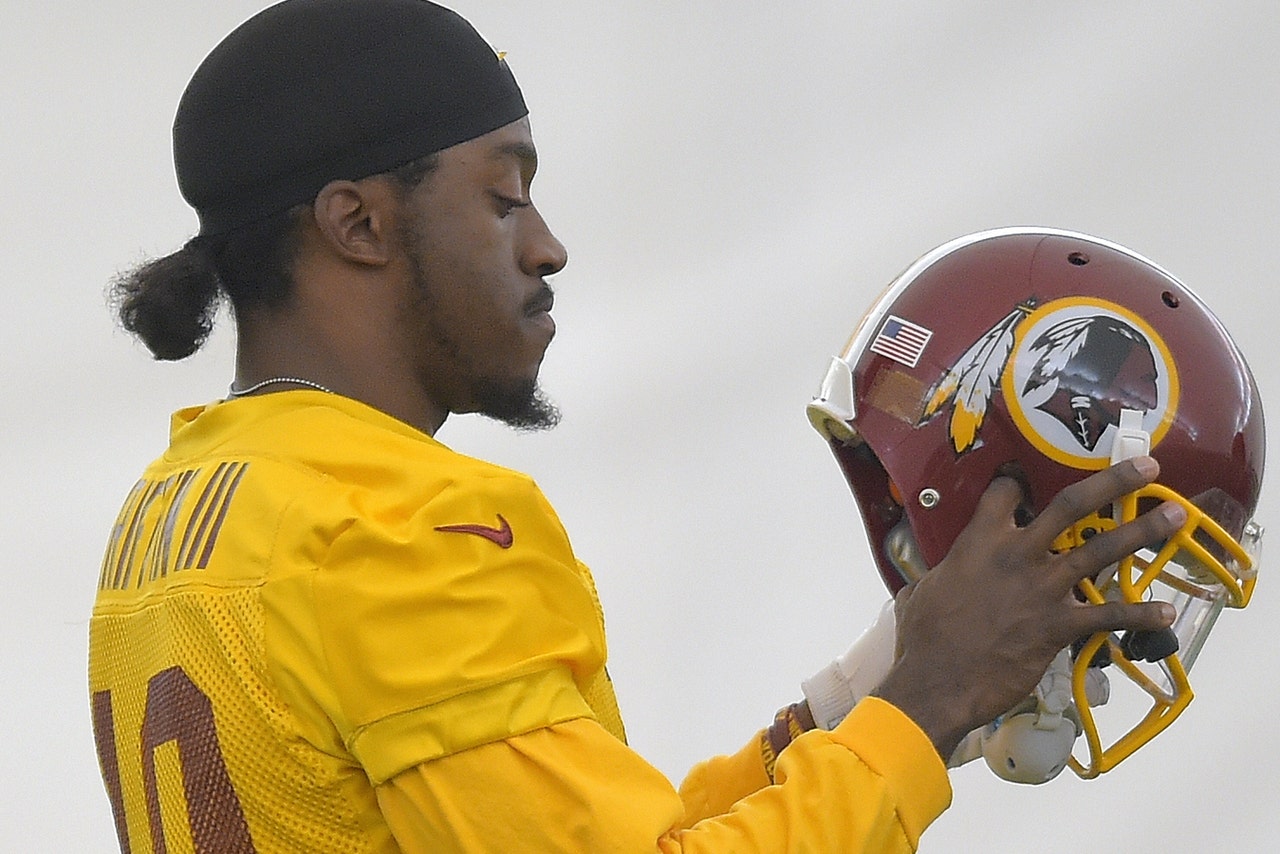 Robert Griffin III is one of the quarterbacks who will be playing for his job during the 2015 season. The Washington Redskins selected him with the No. 2 overall pick in the 2012 NFL Draft, and were hoping that he could be the franchise quarterback that they had been looking for.
Unfortunately after his rookie year when he took the team to the playoffs, Griffin has been nagged by injuries and inconsistent play as he searches to find his role.
Last season with the Redskins, Griffin ended up throwing for 1,694 yards and four touchdowns. He threw six interceptions as well, and was only able to play in nine regular-season games. Griffin also ran into multiple issues with head coach Jay Gruden, and one of the two was expected to be let go this offseason.
That didn't end up happening, and the Redskins are hoping that the two parties can work things out this coming year.
Mike Jones of Washington Post noted this:
"Griffin did show some improvements during the offseason workouts. His footwork and pocket presence both looked better than they did last year. His decision making also had improved in some regards. Was he flawless? No. Did he make some of the same mistakes? Yes. But there certainly were stretches of practice where he looked better, at least to my eye."
Griffin will have to figure out a way to balance his game to the point where he can make plays with both his arm and legs. He was at his best during his rookie season when, he was able to confuse defenses with his athleticism and speed. Injuries normally plague quarterbacks who run as much as Griffin did, and the Redskins immediately asked him to change his style of play.
Since then, Griffin has struggled to find himself and there haven't been many flashes of the quarterback he once was. He doesn't have the cocky look about himself that he used to have, and has to find a way to get back to being that guy.
There is no question that Griffin still has plenty of time to get his career back on track, and at just 25 years old can do it this season with the Redskins. They have put together a very talented offense, and there are no more excuses for him. If he's able to stay healthy, it is likely that he will finally prove that he can be a legitimate starting quarterback once again.
Expect to see an improved version of Griffin this year, and to see him help the Redskins get back on track. He certainly still has the support from the front office or else he would have been traded already. Hopefully for both Griffin and the Redskins' sake, he can get things back on track in 2015.
More from This Given Sunday:
---
---