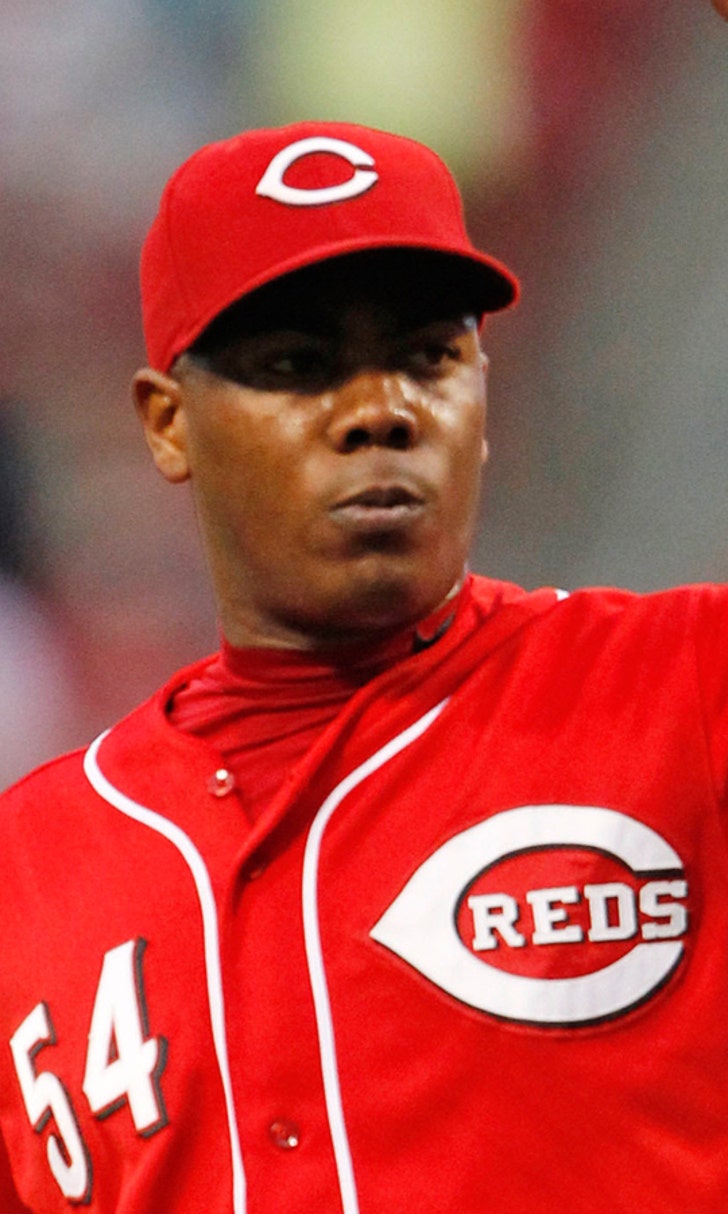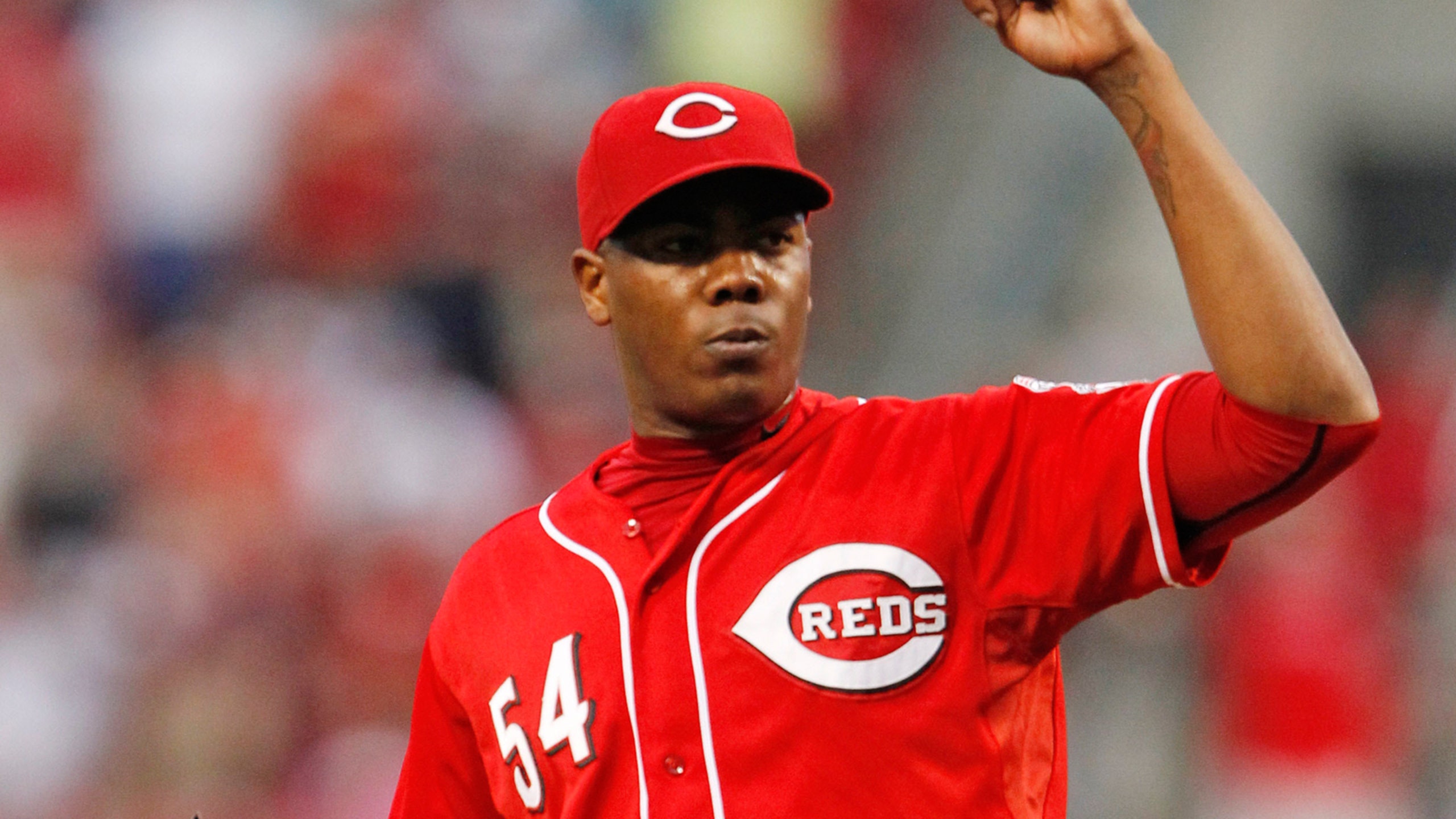 Reports: Reds closer Aroldis Chapman switches agents
BY Connor Kiesel • October 28, 2014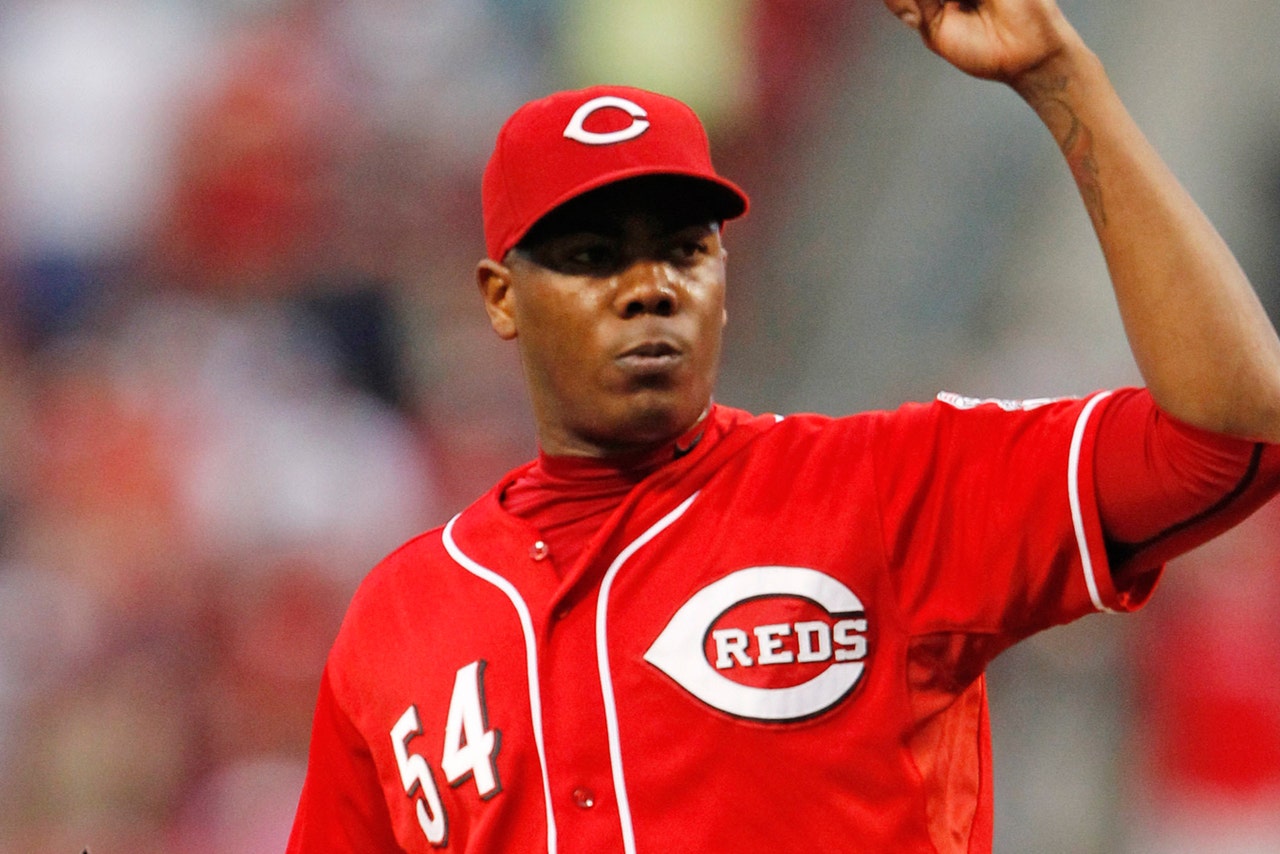 After another successful season, Cincinnati Reds closer Aroldis Chapman is making a change off the field.
The 26-year-old flamethrower, nicknamed "The Cuban Missile" will be represented by a different agency, switching from Hendricks Sports to Relativity Baseball, according to reports.
Chapman saved 36 games with a 1.97 ERA for the Reds in 2014.
He avoided arbitration last offseason, agreeing to a one-year, $5 million deal, and is again eligible this year. Chapman would currently be set to be a free agent after the 2016 season.
---