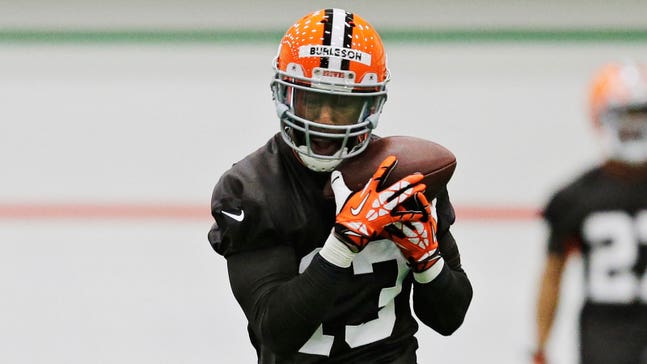 Report: Browns WR Burleson re-fractures arm
Updated
Mar. 4, 2020 10:26 p.m. EST

BEREA, Ohio -- Just hours after news broke of an impending suspension for Josh Gordon, ESPN is reporting that Nate Burleson re-fractured the arm he broke last year while trying to stop a pizza from falling off the seat in his car.
No information was given on how he was injured.
Burleson was not on the field for the final day of minicamp on May 1.
Coach Mike Pettine was asked about Burleson's absence and Pettine responded by saying "He spoke to me. He's in good standing with us. He's OK."
Adam Schefter, who sourced ESPN colleague Chris Mortensen, did say Burleson is expected to be ready for training camp.
Now @mortreport reports Browns WR Nate Burleson fractured arm - same arm he hurt last yr - in OTAs. Expected back for training camp. Still..

— Adam Schefter (@AdamSchefter) May 10, 2014
---