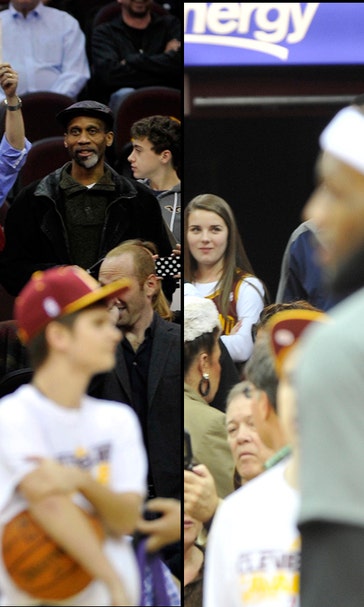 Remember what happened that time LeBron James left Cleveland?
BY Jimmy Traina • July 9, 2014
With rumors running rampant that LeBron James may be on his way back to Cleveland, the Buzzer thought it would be fun to look back at that time James left the Cavaliers.
Here are some highlights during that time period.
The initial reaction of Cavaliers fans immediately after "The Decision" was shock and disappointment:
Then a visceral hate took over and the fans quickly turned to burning LeBron jerseys:
And throwing LeBron jerseys in the garbage:
Then the enormous Nike "Witness" banner was removed from downtown Cleveland:
And then when LeBron returned to Cleveland on Dec. 2, 2010, they booed him from start to finish:
---