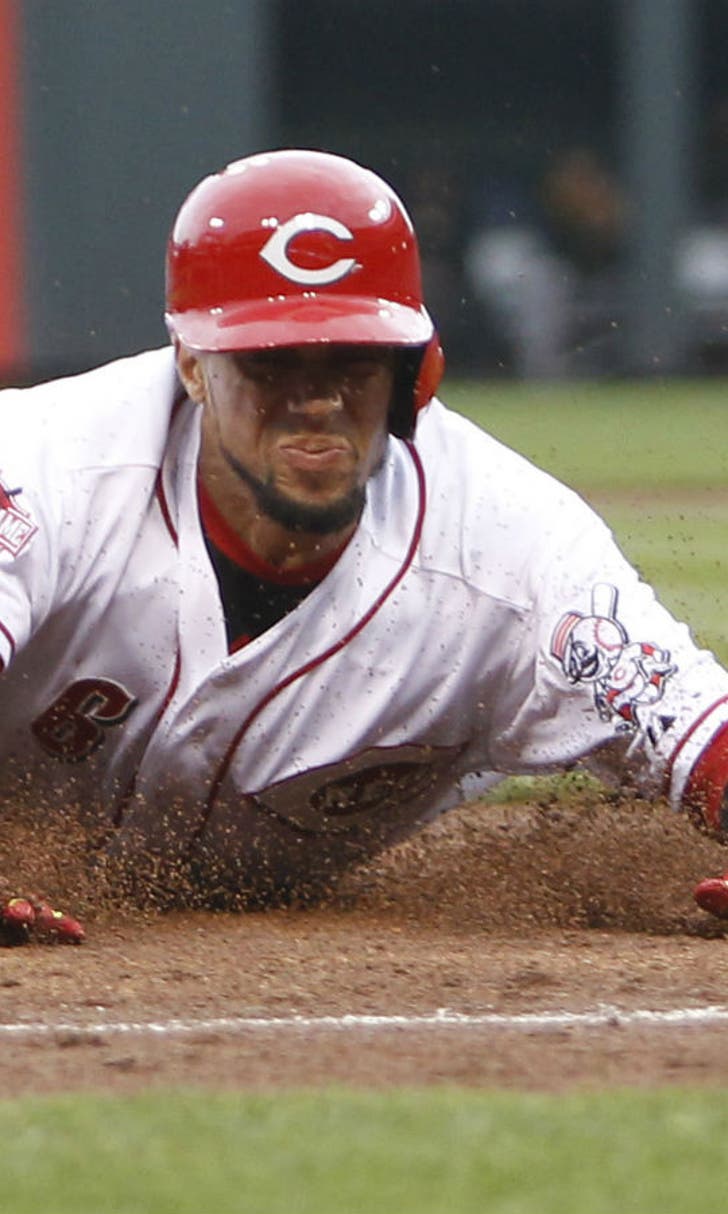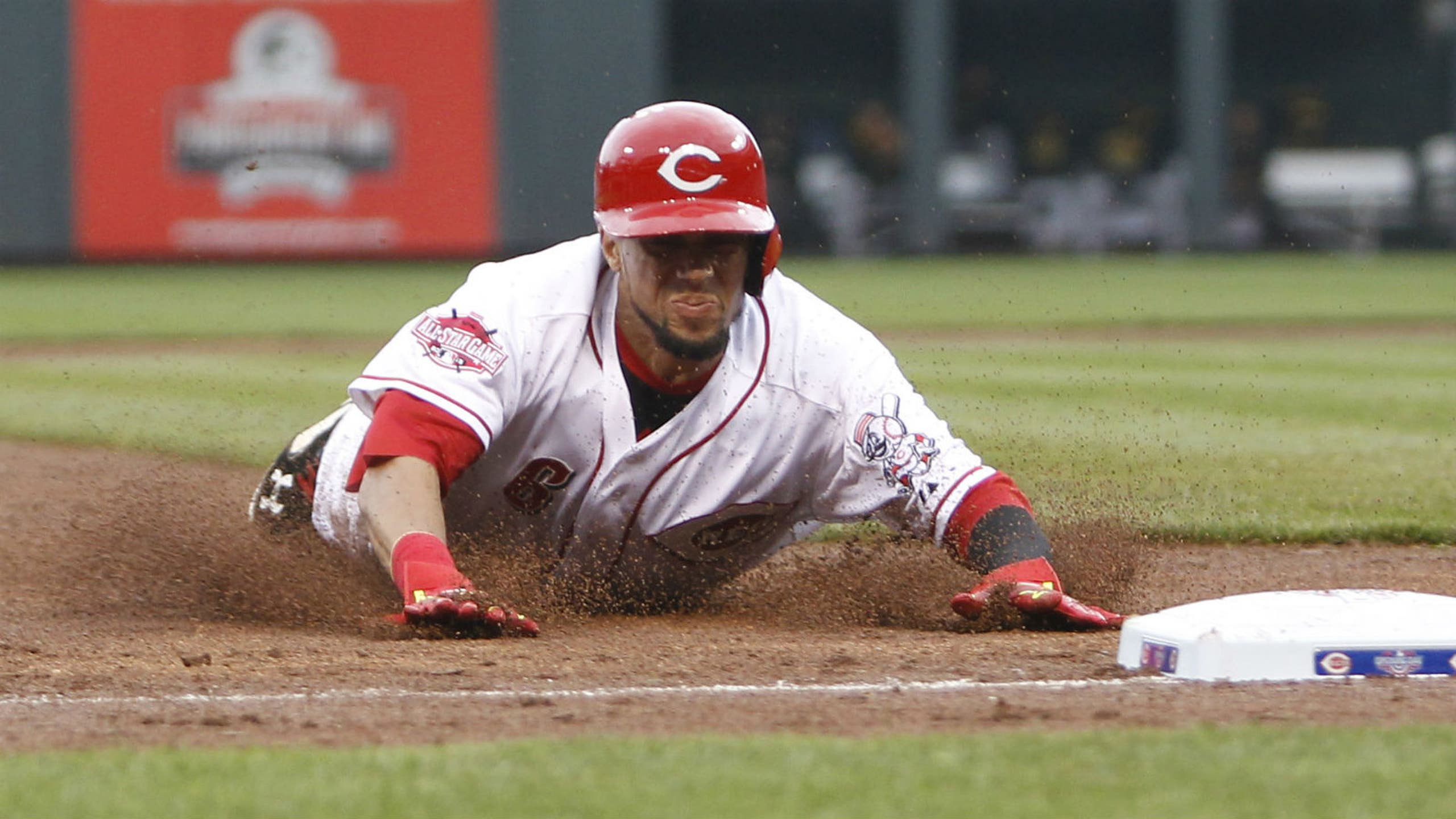 Reds open four game series in Chicago
BY foxsports • June 11, 2015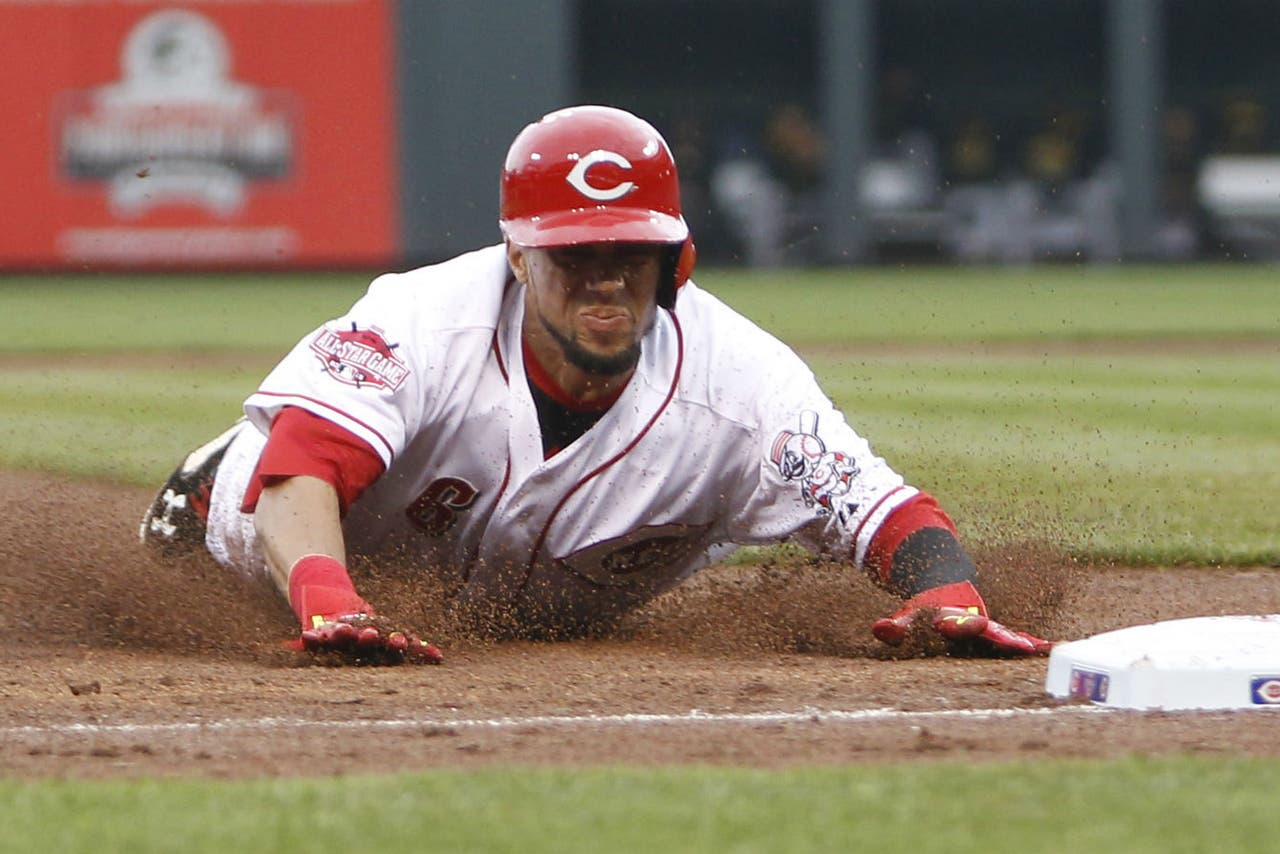 After the Cincinnati Reds rode a hot offense while putting together a successful homestand, the primary concern is whether that momentum will follow them on the road.
The Reds seek a season-best fifth straight win Thursday night when they open a four-game series against the Chicago Cubs, who've gained some steam with a high-scoring win.
Cincinnati (27-31) completed a sweep of Philadelphia with a 5-2 victory Wednesday. The Reds put up double-digit hit totals in each win behind Joey Votto and Todd Frazier, who have combined to go 15 for 32 with 12 runs during the streak.
Zack Cozart has also been a key contributor with five RBIs in his last four, but he's likely headed to the disabled list after injuring his right knee in the series finale.
"It's heartbreaking is what it is, to see him carried off the field for the reasons that you mentioned. He's having a great season," manager Bryan Price told MLB's official website. "Certainly, we all want to see him continue to have a phenomenal year and be a big part of our team's success."
The Reds have not experienced the same success on the road, where they've lost nine of their last 10. They were limited to only four hits in a 5-0 loss to the Cubs on April 15 and have dropped five of their last six at Wrigley Field, which will have the entire outfield bleachers open to fans for the first time this season.
Looking to distance his team from those road woes will be Michael Lorenzen (1-1, 3.29 ERA). The right-hander has been solid in six starts this season with a 2.80 ERA and matched a season high with three runs allowed Saturday in a 9-7 loss to San Diego.
Cincinnati's bullpen shouldered the blame for that defeat, allowing six runs over the final three innings. That unit, however, has been dominant in four games since, surrendering only one run in 10 2-3 innings.
Tsuyoshi Wada (0-1, 4.19) will start for Chicago (31-26) on Thursday looking to build on an impressive team performance in Detroit. Following a shutout loss, the Cubs dismantled the Tigers 12-3 on Wednesday to split their brief two-game set.
Miguel Montero and Chris Coghlan each hit a three-run homer - their seventh and eighth of the season, respectively - and eight of Chicago's starters scored to cap a 5-4 trip.
"It was a good trip," manager Joe Maddon said. "We could have started it better, but we finished strongly and I'll take it."
Wada struggled Friday with five runs allowed in 3 2-3 innings against Washington, but had posted a 2.30 ERA in his three previous starts. The left-hander has a 1.97 ERA while not allowing more than two earned runs in any of his last nine outings at Wrigley.
Wada has faced Cincinnati once in his career when he allowed an unearned run in five innings of a 6-5 loss on July 8 in his MLB debut. Lorenzen has yet to face the Cubs.
Anthony Rizzo is hitting .356 with 10 home runs in 21 meetings with the Reds dating to the start of last season. He scored three runs during Chicago's first home series this year against Cincinnati, which dropped two of three in April 13-15.
Billy Hamilton has 14 stolen bases against Chicago - his second-most versus any opponent.
---